Smart Products
Top High-Quality Glass Office Desk for Luxury Outlook

Autonomous
|
Mar 26, 2022
2,038 Views
Do you take aesthetics seriously when it comes to your workplace? Why shouldn't you? Many types of research prove that the type and design directly relate to employee productivity. Our environments highly influence us. This means that an office space no longer needs to have just any table and a chair, but the right layout, design and furniture all play an integral role in making or breaking the employee motivation.
Hence one should focus on what they love and how they would want their workspace to be. A sense of personalization in-home office can also make you want to get up in the morning and complete the day-to-day tasks. Whether it's a certain color, a unique office desk, a classy chair or any take on productive office layout, one should always find what motivates them.
This article will cover the best glass office table designs and similar work desks with a glass desktop.
Best Glass Office Desks that Look Classy
Since glass exudes elegance and a look that makes every setting decent, many people consider glass desks a standout piece. A glass desk gives the impression that you are serious about your business and appearance. A glass desk or table can also lend elegance and formality to any modern home design motif. Our top picks for the best-tempered glass desk for luxurious home offices.
1. Compact Desk by Wistopht
Compact desk by Wistopht is a tempered glass standing desk made to create a lasting impression in the workplace. This glass desk doesn't have a glass surface just for show purposes. It also offers various features, making it one of the smartest desks on our list. The desk comes in black and white colors, both equally regal because of the matte finish.
The desk is height adjustable to make it ergonomic. It has a quick installation process, so no second is wasted. The tempered glass provides a smooth working surface, and it also has a touch keypad with digital displays. A glass office desk with drawers, the compact desk by happening has a wireless charging surface to keep your devices all fueled and ready with a full battery at all times.
2. SmartDesk Core
Smart desk core is a home office desk with a compact Timotion frame. The glass office desk frame is in an attractive grey color which is a unique feature as you find most of the office desks with a plain white or black frame. The desktop is in an attractive, sleek black finish, so your home office is always shining with class.
One of the most compact and small office desks, the smart desk core has a simple keypad control. You can adjust the desk height with touch buttons and enjoy the customization option that comes with this glass office desk, which is why this desk is also suitable for paired with a tempered glass desktop. The smart desk core has a weight capacity of 270 pounds and works with a dual electric motor.
3. Abeyance Office Desk
The Abeyance Office Desk is also ideal for modern work environments. It has adequate surface space for all of your needs, as well as enough drawer capacity for papers and office supplies. It also comes with a walnut drawer finish. The desk is a classic white design with a solely tempered glass surface.
We love the regal look given to the desk by the glass. Moreover, the x shaped legs are also here to make an impression. The bottom storage drawers also have a design you have never seen before; hence this desk is for modern places.
4. Georgiann Glass Desk
This desk might be too much of a luxury to some, but to some, it could be just what they need. The Georgiann glass desk speaks loudly of sophistication and elegance. The desk surface is tempered glass, but the silver metallic frame boasts a unique design. The glass office desk has a slightly more than average depth; hence you can easily accommodate your gadgets as well as multiple desk accessories.
5. Realspace Glass Computer Desk
The Realspace glass computer desk is a 48 inches work surface; hence, it is suitable for large monitor setups and triple screen setups. The desk is an epitome of strength because of the strong tempered glass surface, which divides the load evenly and doesn't break under pressure. The desk also has a pull-out tray made up of tempered glass; hence the whole vibe is intact with this product.
Paired with silver legs, the desk is a shiny luxury product in your home office, and the compact design is ideal for tiny spaces as well. The powder-coated metal frame is here to provide you with the durability you need. This is a great pick for the Glass executive office desk with its design and thoughtful construction.
6. Lia Writing Desk
Is there anything that speaks luxury more than a classic gold finish? This glass office desk looks like a 24-carat deal and a perfect place for your modern office adventures. Based on an entire glass surface and rectangular gold metal legs, the Lia Writing Desk is a stunning piece of furniture that will add beauty and luxury to your workspace. Its base is made of wrought iron and comes in two colors: golden and silver.
7. Computer Desk Glass Top
This computer desk glass top is made of thickened tempered glass with a scratch-resistant, anti-collision, and waterproof design that protects the office desk surface from daily use and tear and is very easy to clean so that you can use it for many years. This tempered glass may be a good choice for your living space because of its many advantages. 
The X shape carbon steel legs are reinforced to hold the entire structure in an upright position, and you can rely on the strength of this desk. Moreover, the glass is curved at the corner, so there are no blunt edges or rough corners, which keeps you on your toes in fear of getting poked. The desk also has enough space underneath to slide in your CPU or a storage cabinet.
Conclusion
A glass office desk is a great way to improve the interior of your home office decor. Glass office table designs are regal and highly associated with sophistication. Unlike a wooden desktop, a glass office table is also finer to maintain and offers several unique features.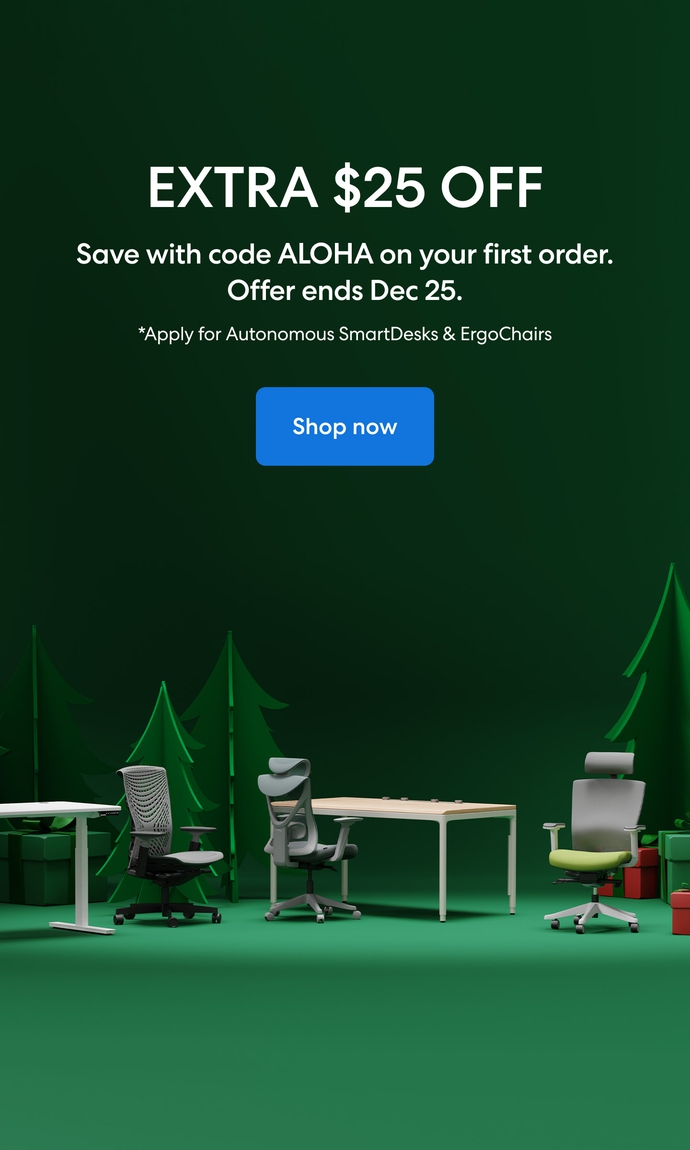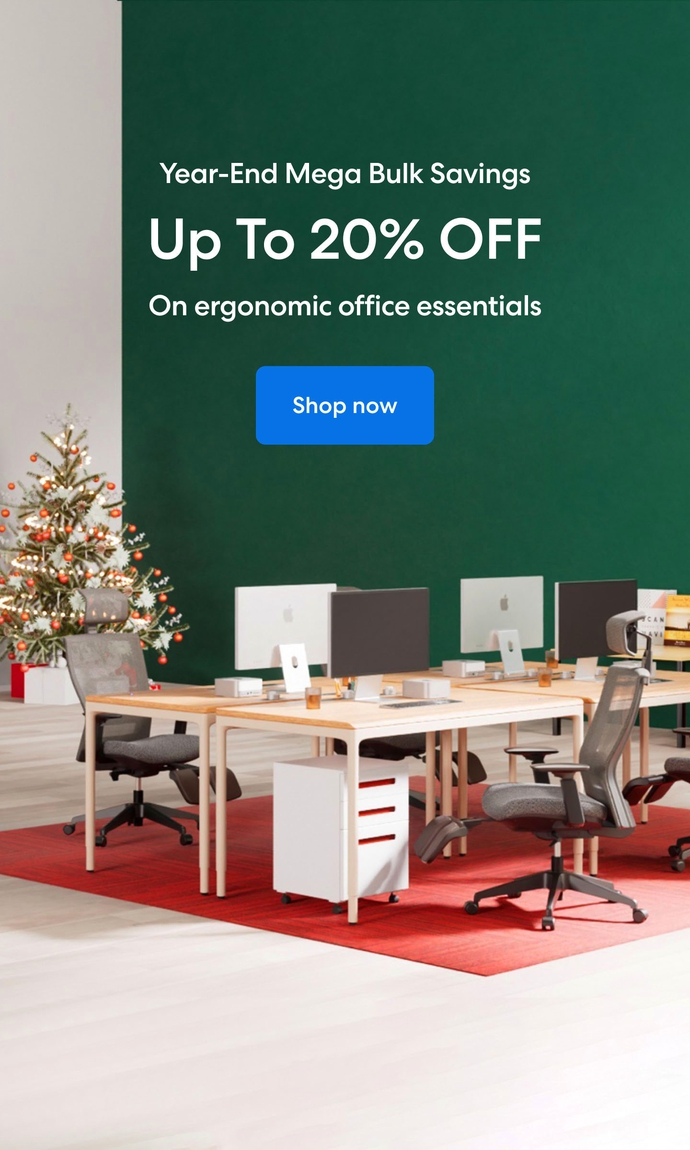 Subcribe newsletter and get $100 OFF.
Receive product updates, special offers, ergo tips, and inspiration form our team.