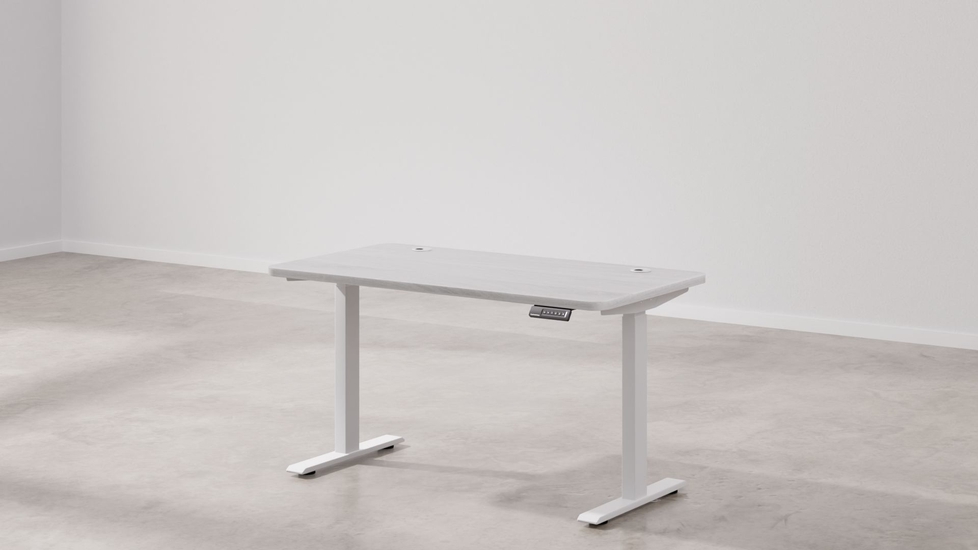 SmartDesk Core
- Home Office Standing desk
1644 reviews
Bulk orderSave up to 

7.5%
Desk Top:

Not available

Not available

Not available

Not available

Not available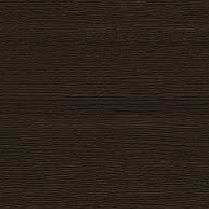 Not available
Desk Frame:

Not available

Not available
Buy now
Add to cart
FREE shipping Dec 05 - Dec 07.
Bought by 2189+ Microsoft employees.
Sold and shipped by Autonomous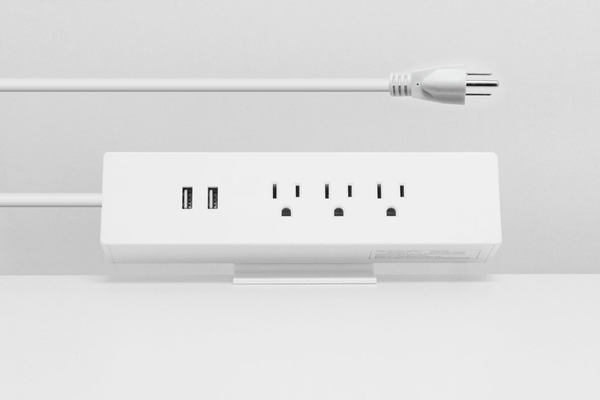 SmartDesk Core at a glance.
The essential standing desk. For all-day productivity and increased well-being.
• Quiet operation
• Easy to use
• Anti-collision technology
• Generous height range
• Multiple color + size options
• The trial and return policy does NOT apply to products on sale.
• 5-year warranty
Deep dive into specs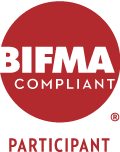 Features
FAQs
Specs
reviews
4.7
The Autonomous White Oak Standing Desk
A heavy lifter with a powerful dual motor & Smooth, quiet engine
Got lots of gear? That's no problem for our white oak standing desk, which has a lifting capacity of up to 265 lbs. It's made with a heavy duty industrial steel frame and combined with an advanced dual-motor system, giving you a smooth, quiet, and modern height adjustable standing desk. The white oak standing desk from Autonomous comes with a keypad that helps you to program with 4 unique height presets. With your oak standing desk, you can glide almost completely quietly between your preferred sitting and standing positions with only the click of a button, as the dual-motors emit just 45 db of sound.
Stay in the game, stay alert - Watch your productivity soar with environmentally-friendly aesthetic
Give your workday a lift with the white oak standing desk. It's critical to have the energy and motivation to enjoy our work and stay focused. That's why this white wood top standing desk is such a great tool, as it lets you sit and stand throughout the day to keep yourself from getting too drowsy. The white oak standing desk gives you the enthusiasm and energy you need to get through that midday slump. The main goal of creating a home office is to create a fully customized room where you can do your very best. The inclusion of a standing white oak desk enhances physical fitness, helping you unleash your imagination, improve your productivity, and fast-track your success at work. Powerful, durable, trendy, good for the earth! Our white oak standing desk tops are available in classic and XL sizes and are made of high-quality, 1-inch thick MDF wood with a beautifully polished, water-resistant white oak. For people who want a simpler, more realistic aesthetic, it's a perfect top desk alternative. The wood used for the white oak finish is white oak color (warp-proof MDF wood). The standing white oak desk fits into every home or office perfectly and can act as a fantastic backdrop for greenery and indoor plants. The white oak finish also makes you feel one with nature, providing an aesthetic union between a smart office and a respect and consideration for the planet that is minimalist and productivity-oriented.
Is the white oak standing desk right for you?
A home standing desk and an office standing desk, the SmartDesk white oak standing desk is suitable for busy professionals who want to move their workflow to the next level. Looking to purchase an adjustable standing desk in white oak? Explore that the home office SmartDesk is the perfect standing desk.
Your eco-friendly workspace companion
The oak standing desk, optimized for a seamless match in almost every home or corporate office setting, is designed with streamlined aesthetics. The white oak electric standing desk with white, gray, or black frame choices can be chosen uniquely by those wanting to purchase a home standing desk. For someone who needs their office to have only a hint of classic elegance, the white wood standing desk is a perfect match. It's our lightest wood finish, exuding an aesthetic of a cheerful and airy workspace, and matches well with greenery and office plants. It's a familiar, classic wood choice that still feels fresh with the SmartDesk minimalist aesthetic approach. Technological advances are part of what really makes the white oak sit-stand desk distinctive. Its powerful dual electric motor is whisper-quiet, without being loud enough to annoy your coworkers or roommates, making it perfect for the home or office. The white oak standing desk fits in and complements your space, no matter what the style or aesthetic, rather than becoming a dominant part of the aesthetic. This is your room, your career, your SmartDesk, and this is the best white wood standing desk built to complement you.
Who was this desk built for?
The white oak standing desk is especially built for working professionals who wish to purchase a white wood standing desk with a more ergonomic standing alternative to upgrade their home offices. The list goes on: entrepreneurs, tech reviewers, people who work from, accountants, managers, etc. No matter what technical equipment you use, the expansive surface of the SmartDesk is strong enough to accommodate it all, up to 300 lbs! It's not only perfect for work, but it's also great for gaming. Gamers, too, can take advantage of this beautiful oak standing desk, with the option of sitting or standing to keep their energy levels high and their eyes on the prize.
Good for your aesthetic, good for your health
For someone who enjoys their wellbeing and needs to get the best out of what they do every day, the white oak standing desk delivers. Science teaches us that a sedentary lifestyle can have harmful long-term health effects that can lead to cancer, causing back pain, circulation disorders, and even carcinogenic effects. It will help you fight the ill effects of a sedentary lifestyle by getting the option of standing even for only a few minutes every day. The customizable SmartDesk white oak standing desk has 4 programmable memory settings that you can use to adjust your desk to specific heights that you need during the workday. That means you can take the guesswork out of reaching the right height; you'll get there every time with just the push of a button.