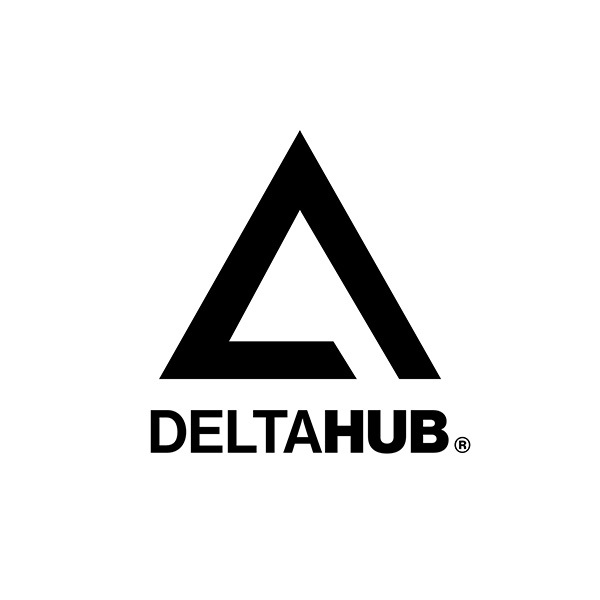 Deltahub
Elevate your setup and improve your health.
Categories
All
Gaming
Tech Accessories
Need help?
Orders & Returns
CS Manager
Product Compliance
Terms & Policies
Refund policy
*Please note that the trial & return policy does NOT apply to promotion products on Autonomous site—and the warranty policy is guaranteed.

We're sure you're going to love your new Carpio and Desk Pad, but if you unpack it and find out that it somehow doesn't meet your expectations and it isn't right for you, you should send us an email immediately, so we can check and authorize the return. You have 30 days from the delivery date to inform us about your order cancellation and 7 days to bring your return to the post (it needs to be postmarked within these 7 days). To be eligible for a return, your item must be unused and in the same condition that you received it.
Shipping policy
We aim to ship in-stock products within 1-2 business days.

During the holiday season, we and shipping carriers are experiencing a significant rise in the number of orders. Therefore, we apologize for any delays, both, in order processing and extended delivery time.

We deliver our packages with DHL, FedEx, USPS, UPS, GLS and Post of Slovenia. All couriers are highly reliable and offer real-time package tracking unless stated otherwise.
Warranty policy
Warranty is 1 year for any manufacturing defects that you might find when receiving the products. In case of damages to the product the warranty doesn't cover such instances.

See more
Autonomous x Deltahub Limited e-popup store
Our company, DeltaHub, is a new European company that is committed to 'designing the things of the future. Designing everyday products with a difference focuses on function, followed by aesthetics. Founded out of a passion, their signature Deltahub Carpio wrist rest is loved by customers all over the world. Years of planning went into making the Carpio wrist rest to make a product that could ease wrist pain from a mouse. After months of research and collaboration with plastic, reconstructive, and aesthetic surgeons, a new era of ergonomic wrist rests! In 2018, the company produced a prototype, which is now available online through several stores, including our own.
Deltahub flagship online store on Autonomous
We now offer the Carpio Wrist Rest office accessories in our online Delta Hub-exclusive store. Right-handed and left-handed people alike can choose between small or large wrist rests. There are three colors to choose from: black, white, and gray. Simple silicon padding is layered on top of PTFE-Teflon gliders at the bottom, holding them in place. The object measures the size of a credit card. As of now, only these three colors are available in our Autonomous store. However, if you are interested, you can view and purchase a limited edition of the Carpio 2.0 in brilliant purple color on the brand's website. Essentially, Carpio is the pressure that runs from the wrist to the palm; this is the thenar and hypothenar parts. Next, your wrist is lifted by 1.2 cm, reducing harmful extension and improving your arm position. With a V-shaped gap in the middle, the bandages are designed to allow blood to flow throughout your hand. The wrist rest glides with your hand as you use your mouse on the mouse pad with this innovative design. You no longer have to adjust your wrist to different positions. It works especially well for mice with low DPI and sensitivity settings or large mouse pads. Usually, wrist rests do not provide any ergonomic benefit and, in many cases, increase risk by applying pressure to the Deltahub wrist rest underside and compressing tissues. Finally, Deltahub Carpio 2.0 was carefully designed with physicians in mind. To achieve comfort and maintain stability, ergonomic pads are made from SEBS, one of the latest materials. Base made of hard polypropylene for smooth movement. The Carpio wrist rest reduces movement on the delicate wrist area by allowing movement from the whole arm. As a result of the design of the Carpio, the carpal tunnel is not under any pressure. This device sits at the base of your palm when in use rather than your wrist. Additionally, the Carpio 2.0 is a very small and lightweight item that fits easily into your pocket to use anywhere. The Minimalistic Deskpad is the next of the cool desk accessories that come in three different sizes: large, medium, and small. Designed to stay in place exactly where you put it, this desk pad will fit any surface. Soft-touch felt, sewn anti-fray edges, and an anti-slip bottom is included in the design. Large - 45 x 80 cms. Medium - 30 x 90 cms. Small - 28 x 63 cms.
Ergonomic office accessories
Using wrist rests is debated for workers who operate keyboards and perform other repetitive tasks using their hands while seated for prolonged periods. The undersides of the wrists can be very painful when the wrists are constantly resting on a wrist rest or the edge of the desk for extended periods. A condition known as carpal tunnel syndrome can result. In contrast, wrist support while typing is proven to relieve tension in the shoulders and neck. Organize your desk to make it more professional, organized, and clutter-free with this simple idea. In addition, it is designed as a protective cover for your PC mouse and is compatible with the Carpio Wrist Rest. The Deltahub desk pad is made of felt and has a nice pleasant feel, feeling both aesthetic and functional. It is recommended that you clean your desk pad with a vacuum cleaner or a damp cloth. If necessary, you can use colored detergent. It is best to avoid rubbing or using abrasive non-polar cleansers and alcohol-based agents. If necessary, pull the felt into shape after it has been washed and air dried in a room with good ventilation.