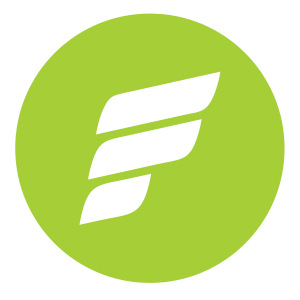 ErgoFoam
Work from home in comfort with these ergonomic accessories
needHelp
orderAndReturns
csManager
productCompliance
About ErgoFoam
How many of us are concerned about the discomfort of our whole body caused by prolonged working hours? And how many of us have observed that the most tiring after our back is our feet positioned incorrectly? We believe many of us. The discomfort we feel from our feet drains the energy of our whole body, both physically and mentally. Therefore, searching for a comfortable office chair with a footrest is our desperate need. ErgoFoam was the most recommended footrest – its three highly appreciated features make it the best purchase choice. Find more about ErgoFoam ergonomic footrest and the benefits of using footrest and lumber cushions so that you can make a wise purchase decision.
About ErgoFoam
Ergoform is a popularly known company committed to making the most comfortable footrest. It has promised to make you feel the best while working every day. It devoted itself to manufacturing quality ergonomic footrests in varied sizes and styles backed up with a Lifetime Warranty. Along with that, it lets you rest your foot at any length via its adjustable settings. America's most recommended foot rest – ErgoFoam designs ergonomic footrests so that its users work, play, or even study comfortably for long hours. The New York Times rightly remarked that the Ergoform footrest is "The most comfortable and supportive footrest".
Why Should You Choose ErgoFoam?
The reason to choose Ergoform footrest as your under-desk footrest is its comfortable, supportive, and adjustable features. Unlike plastic footrest, which tends to be clunky and feels cheap, ErgoFoam has a form construction that feels good to use. Many users around the globe have a positive experience with ErgoFoam, remarking its adjustability feature as the wow factor of the footrest. Let me quote one of their feedbacks - "As soon as I got my feet on this thing, I was like WOW. This does feel nice!" – the review says it all. Besides, it is highly lauded for its style and its sizes too which makes it a suitable choice to consider ErgoFoam footrest a useful thing to make your every working day comfortable that too with Lifetime Warranty. Ideal for people who spend their day at a desk for hours at a time, it is wise to go for a footrest that ensures your sitting position is upright and allows you to have fatigue-less working days.
Benefits Of Adjustable Footrest
Allows Shifting of Weight: ErgoFoam provides a dynamic footrest help by allowing you to shift your body weight in different positions. Its adjustable height makes it easy for your foot to rest well if your legs are getting tired from the constant sitting. Balanced Blood Circulation: ErgoFoam ergonomic footrest promotes equal positioning of your body hence the balanced blood circulation. Given your balanced position via ErgoFoam footrest, your body's weight keeps shifting, relieving the pain from standing all day. Avoids Swollen Feets and Thighs: Long hours of sitting in one position causes swollen legs and tighs. ErgoFoam adjustable footrests will ensure upright posture while sitting, reducing the chances of swollen feet.
Benefits Of Lumbar Cushion
Reduces Back strain: Limber cushions help to reduce back strain that is caused by the pressure of sitting for longer hours. A support for your back leads to less fatigue and muscle pressure on your back. Aligns Posture: Apart from the other benefits, lumbar support is highly beneficial for aligning one's position. Lumber cushions are useful in day-to-day usage due to the side effects of working long hours with bad sitting positioning. Supports Upper and Lower Body: Lumber cushions allow your body to be fully at rest without putting pressure on your upper or lower body. It provides balanced support to the overall human body, reducing fatigue from prolonged sitting hours. ErgoFoam such companies are devoted to making comfortable office accessories that guarantee health and well-being by understanding customers' health issues. Choosing comfort over anything improves health and makes tiring long hours of work comfortable and delightful.