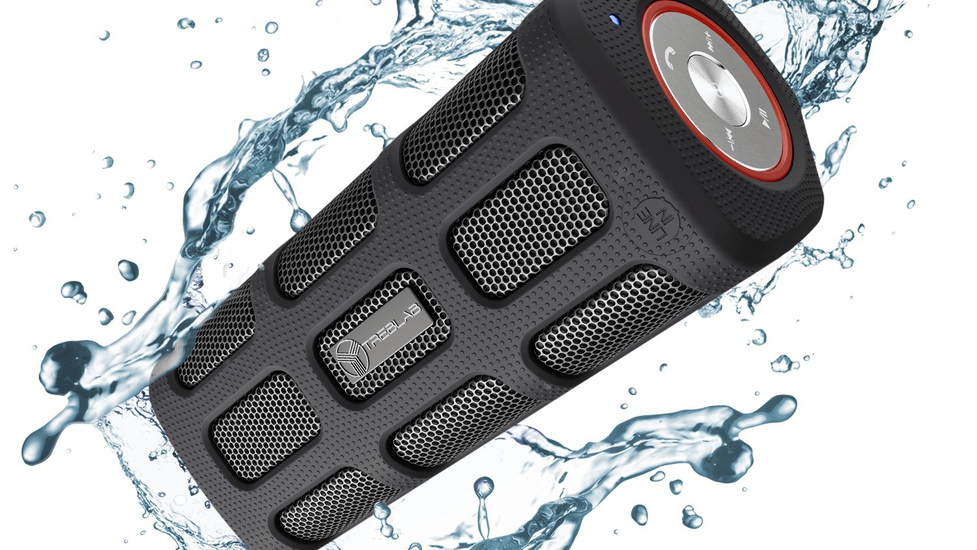 TREBLAB FX100 Portable Outdoor Bluetooth Speaker: IPX4 Water Resistance
$70
$139
(-50%)
Kostenloser & flexibler Versand
Kaufe jetzt
In den Warenkorb legen
Kostenloser Versand Jun 10 - Jun 12. Kostenlose Rückgabe am 30 Tag.
Verkauft und versandt von TREBLAB.
Coupon
T&C
This limited coupon is valid for a single purchase of the specified product only and will expire once the maximum number of redemptions has been reached. By using the coupon, you have agreed to these terms and conditions.
- Travel to the ends of the earth with a rugged TREBLAB FX100 outdoor speaker designed for extreme sports and adventures. Weatherproof, shockproof, and IPX4 waterproof to always ensure quality. - Rapidly connect to iOS and Android devices. Sync with smartphones while at a pool or beach, or while on a boat, bike, or motorcycle. - Jam to the local FM radio or the greatest hits from your own collection. Enjoy up to 35 hours of playback on a single charge. - Instantly charge your smartphone by connecting to the TREBLAB FX100's built-in 7200 mAh powerbank. - Create an epic surround sound experience by using the FX100's TWS mode to pair the device with another Bluetooth speaker. - 7 x 2.75 x 2.75 in. dimensions and 21.5 oz body for extreme portability.
• 1-year warranty
- Durability done right – Defy the elements with a dustproof, weatherproof, shockproof, and IPX4 waterproof travel speaker. TREBLAB's outdoor wireless speakers are crafted from ultra-durable ABS, Metal, and Thermoplastic rubber, and compatible with any Bluetooth device. - Endless playback – Enjoy your favorite hits with the TREBLAB FX100 wireless Bluetooth speaker. Each portable speaker is built around a 7,200 mAh powerbank with a battery life indicator. Up to 35 hour of playback per charge. - Outdoor ready – Discover the ends of the earth with outdoor Bluetooth speakers at your side. Take the FX100 Bluetooth speaker with microphone to the pool, beach, or on the golf cart. - Multi-speaker connectivity – Create your own sound system with a TWS mode. Simply connect two FX100 portable Bluetooth speakers and party on! - Ultra-portable – Go anywhere with a waterproof Bluetooth speaker designed with a compact body, carabiner, FM radio mode, and built-in phone charger with a 7200 mAh battery.
Tief in die Spezifikationen eintauchen
Häufig gestellte Fragen
Sie sehen die Antwort auf Ihre Frage nicht?