The top smart home gadgets can automate, protect, and clean up your house. These connected products may sometimes even offer cost savings for you.
Essentially, the best smart home appliances offer complete convenience, whether you want to lock your doors wirelessly, turn on your lights from your smartphone, stream music to a speaker using Alexa (or Google Assistant or Siri), lock your doors, or vacuum your floors without lifting a finger.
Brands for smart homes are growing all the time. Nevertheless, not all smart home control systems and appliances are as trustworthy as they claim to be. The best home security cameras to the best smart light bulbs have all been through extensive testing by our team. See all the best smart gadgets for home below.
Smart Gadgets for Home in 2023
1. Autonomous SmartDesk
This sit-stand desk has a sturdy dual-motor frame that lifts at a pace of 2.3" per second, and it can also easily move up to 300 lbs. With the programmable keypad on this smart home standing desk, you can effortlessly select and set four different heights to rotate between throughout your working day.
2. Eco4Life 10.1" WiFi Digital Photo Frame with Photos/Videos sharing
When you purchase the Eco4life cloud frame, a detachable stand, a power cable, and a plug are all included in the box along with the frame itself. If you wish to place your frame on a high shelf, you might need to add an extension cord because the power cord isn't very long.
This frame can also be hung on a wall, as indicated by the removable stand, but you'll need to find a way to hide the dangling cable because it needs to be plugged in when it's in use.
Revolutionizing Portable Projection
Experience the next level of portable entertainment with the Yaber PICO T1 Smart Projector. Developed by YABER's dedicated R&D team over three years, this innovative work showcases the perfect combination of sleek design and cutting-edge technology. With its compact and lightweight form factor, measuring just 5.92.950.52" and weighing a mere 0.32 lbs, this projector offers unparalleled convenience on the go.
Equipped with a delicate and small handbag, it effortlessly fits into your lifestyle, allowing you to carry the world of projection in the palm of your hand.
3. ALC Wireless ALC Wireless AHSS31 Motion Detector
The ALC motion detector is a home/premise security system/kit that comes with the essential tools and features for basic security. There are also optional add-ons that can improve the system.
Similar to a standard alarm system, the ALC motion detector has a primary control box, a camera, and door and window sensors that track opening and closing. Also, this system comes with two power switches that are Amazon, Nest, and Google Assistant compatible.
4. ALC Wireless Full HD Outdoor Camera with Audio
The plug-and-play ALC Home Security Full HD Outdoor Camera offers incredible video quality right to your smartphone or tablet. This camera is made to endure harsh weather conditions and is designed for outdoor use. It can also be mounted on a multi-position camera stand for indoor surveillance.
5. Ampere Shower Power: Hydropower Bluetooth Shower Speaker
Shower Power is one of Ampere's first ventures outside of its core business of mobile charging accessories. The two different models are Shower Power and Shower Power Pro. According to Ampere, the Pro model's slightly larger size results in better sound, and it also has an LED ring at the end for some extra sparkle.
Even after more than nine months, the Pro model is still planning to release an app that will allow you to monitor water usage and temperature (the LEDs will flash red if the water is boiling hot and purple if it is extremely cold). This is one of the best smart home gadgets!
Ampere SplashBeat: Portable Waterproof Speaker with LED Light
Take the party wherever you go with the Ampere SplashBeat. This portable waterproof speaker is designed to withstand water splashes, making it ideal for outdoor activities such as camping, hiking, and poolside gatherings. Its vibrant LED light feature adds a touch of visual flair, creating a lively ambiance. The SplashBeat offers impressive sound quality, long battery life, and convenient Bluetooth connectivity, ensuring you can enjoy your favorite music anywhere, rain or shine.
6. Eco4Life Smart Wi-Fi LED BR30 Bulb
Eco4Life's bulb works with Alexa and Google Assistant, and it can be controlled through a mobile app. You can choose between soft white and multi-color lights.
7. Click and Grow Smart Garden
This smart garden is an entry-level indoor garden kit for those who need some herbs every now and again. Your greens will keep growing as long as you remember to water your device. This makes it a worthwhile investment if you want to start developing a green thumb, even if you don't already have one.
8. Gryphon Tower
This is one of the smart tech for home. Naturally, the Wi-Fi router—where the Internet is distributed—is the best spot to regulate the internet in the home. In addition to offering mesh Wi-Fi with parental controls, malware, and ransomware filtering for all internet-connected home devices, and fast internet, the Gryphon Tower is an all-in-one mesh Wi-Fi router.
9. Gryphon Guardian
The Gryphon Guardian is a three-piece mesh system with strong close-range performance and parental controls, but its long-range performance might be improved.
It's really simple to install and set up, and it has the same outstanding parental controls and intuitive mobile app as the Gryphon Smart Kit, but it only offers free malware protection for six months.
The Gryphon Guardian AC1200 nodes feature a far lower profile than the 9.3-inch-tall nodes of the original Gryphon AC3000 system, measuring 2 x 4 x 4 inches. A secure Wi-Fi coverage area of 5,000 square feet is also promised by the three-pack.
10. Bosma Bosma EX Outdoor Spotlight Camera
This Bosma EX Pro outdoor security camera has clear 2K video, mechanical pan and tilt controls, and color night vision; however, some features come at an extra cost, and it lacks support for the Apple and Google smart home platforms.
11. ALC Wireless ALC Wireless Home Security System
The Wireless Security System from ALC is a cost-effective self-monitoring system that is simple to install and does not require monthly monitoring costs. ALC's Control Hub creates wireless connections with system components, keeps track of the components, and sends and receives messages to and from your Apple iOS or Android smartphone.
12. Evapolar Store Evapolar evaSMART Personal Evaporative Air Cooler
It's a little pricey, especially compared to other evaporative coolers, but if you can afford it, then the Evapolar evaSMART is a fantastic option. This cooler is designed for personal use and produces a surprisingly large amount of cold air to make working during the day or sleeping at night more comfortable. The air cooler is also really simple to control thanks to its smart features.
13. Airthereal SG100 Portable Mini Dehumidifier: up to 55 sq. ft.
Rechargeable silica gel beads are used in the Airthereal SG100 Portable Dehumidifier to absorb moisture effectively and repeatedly. When the silica gel in the dehumidifier changes from light to dark orange, just place it on the heating base for about two hours to recharge and dry the silica gel.
14. Airdog X3 Purifier
As you can see, the AirDog X3 is an air purifier that is reasonably priced and well-engineered. It is a fairly portable device that can be used almost anywhere in your house. Additionally, this air purifier is one of the best smart home gadgets for any home!
15. RYSE SmartShade: Motorized Window Shades & App Control
Ryse SmartShades is a great option for homeowners who want to upgrade their existing custom-made shades to contemporary smart shades.
16. Airthereal Flame Aroma Diffuser: Remote Control
Fill your home with the scent of your favorite essential oil while adding some much-needed moisture to the air during the winter. The Airthereal LF500M has a large 16.9oz/500ml tank for less frequent refills.
17. Amazon Echo Dot
The name of this device says it all: It's an Echo Dot with a smart LED clock integrated into its face. This Echo Dot adds a ton of functionality making it an even greater smart home companion.
We actually wish other smart home manufacturers would follow Amazon's lead by making little, yet impactful, improvements to existing top-notch products.
18. Nest Cam
Thanks to its magnetic base, the well-designed Nest Cam (battery) is one of the easiest home security cameras to install. Its microphone and speaker made conversations simple, and its 1080p camera captured clear photos both day and night.
19. Ecobee Smart Thermostat
Everything we liked about the Ecobee4 is included in the fifth-generation model, with Alexa built-in, a slick touchscreen user interface, and a remote sensor that helps make sure all the rooms in your house are suitably heated or cooled.
20. Philips A19 Starter Kit
Two bulbs are included in the Philips starter package, along with a hub for connecting them to other smart home gadgets. While the colors of these bulbs are fixed, you can add up to 50 of them to a single hub and modify their brightness.
Moreover, Philips light bulbs are compatible with many other smart home platforms, such as Alexa, Apple HomeKit, IFTTT, Google Home, and Nest.
21. August Wi-Fi Smart Unlock
The Smart lock Pro didn't have much that could be improved, but the manufacturer nevertheless made changes to the original to make it more compact and user-friendly.
This smart tech for home is 45 percent more compact than its previous camera, so it seems less noticeable on your door. You can avoid using the August Connect bridge to connect your lock to your home network because it also contains built-in Wi-Fi.
22.  Nest Doorbell
Essentially, you can view more of your front door thanks to the video doorbell's 3:4 vertical aspect ratio. It can operate wirelessly or wired and has a ton of useful features, like the ability to recognize vehicles, known people, packages, and animals.
23. Wemo Wi-Fi Smart Plug
One of the best smart home devices is the $25 Wemo WiFi Smart Plug. Even when compared to its predecessor, the Wemo Mini, it is more compact than other options. The Wemo WiFi Smart Plug is compatible with all the major smart assistants, even though it lacks energy monitoring like some other smart plugs.
24. Samsung SmartThings
You'll need a centralized system to integrate and manage all of your smart home devices if you have a wide assortment of them. Even though it has flaws, we thought the Samsung SmartThings hub was one of the strongest of the bunch.
It can connect to a variety of smart home items, and now, since Wi-Fi is built in, you can place it wherever in your home for the best connection to all your smart home gadgets.
25. Roborock s4 Max
Overall, the Roborock S4 Max is a great robot vacuum since it is reasonably priced, has a strong feature set, and effectively cleans your floors.
26. Amazon Echo Studio
If you know that you prefer Alexa to Google Assistant for voice control, this smart tech for home is a great option. Also, the price and audio quality are on par with the Sonos One.
27. TP-Link Smart Light Bulbs
The Kasa Smart WiFi light bulbs are among TP-many Link's reasonably priced loT devices, and we liked them so much that we named them one of our favorite budget picks for smart home gadgets.
Its companion smartphone app is clear and simple to use, and they are simple to install. These smart bulbs are full of color, and we enjoy how you can easily change the color of your lights by swiping your finger across the app's color wheel.
28. Crock Pot 6-Quart
The Crock-Pot 6-Quart Smart Slow Cooker with Alexa may make a home smarter by allowing users to manage it from anywhere in the world using their phone and by moving the contents of its dustbin into an allergy-sealed bag, which can help keep the home clean.
29. LG Signature Smart Refrigerator
With the family hub touch screen and internet access provided by the LG Signature InstaView Door-in-Door Smart Refrigerator, customers can watch their preferred program, leave one another notes, and check the family calendar. This refrigerator also features temperature-sensing technology to maintain optimal food temperatures.
30. X-Sense
Users of the X-Sense XP01-W Smart Smoke and CO Detector can send alerts to other authorized contacts and their devices. Due to its weatherproof design, it may be used both indoors and outdoors, and its emergency lights can help users in smokey situations. This is one of the best smart home items to have.
Upgrade Your Home Today!
We hope this article has helped you find the best smart home gadgets to improve your lifestyle as well as your home upgrade and security!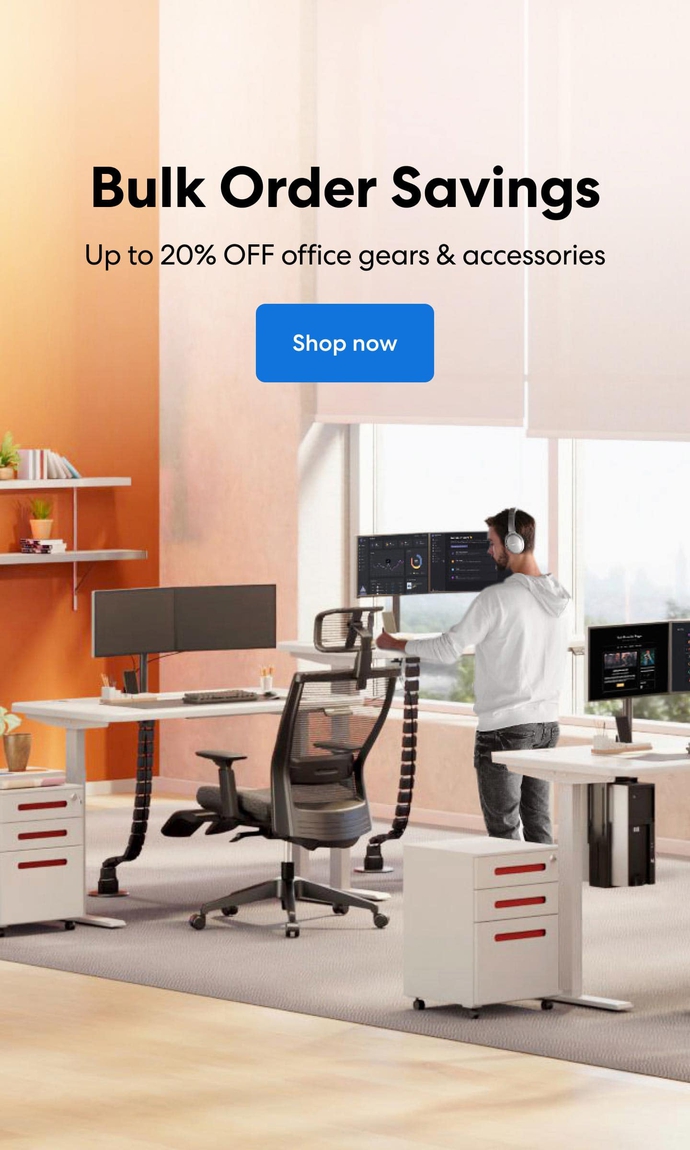 Subcribe newsletter and get $100 OFF.
Receive product updates, special offers, ergo tips, and inspiration form our team.