Smart Products
The 20 Best Portable Bluetooth Party Speakers for 2023

Autonomous
|
Feb 15, 2023
1,143 Views
Do you have an upcoming occasion and are wondering which Bluetooth party speaker to choose? Maybe you're looking for the best tiny speaker to fill your home or office with vibrant sound instead.  
No matter what size of event you're hosting or what budget you have, you'll want to make sure you choose the right speaker to bring your celebration to life. 
The best Bluetooth speakers for a party will come with extra features such as lighting, disco effects, and karaoke modes, so you can keep your guests entertained for hours.
The 20 Best Portable Bluetooth Speakers
With so many unique options and features, it is possible to find a great Bluetooth party speaker for a reasonable price. Check out the models we've listed below to find one that fits your budget.  
1. TREBLAB FX100 Bluetooth Speaker
This outstanding device boasts impressive features that make it perfect for any setting. It has an IPX4 rating, making it water and dust-resistant to use outdoors without worry.  
The TREBLAB FX100 also offers tethering with iOS and Android devices to enjoy your music without hassle. It has a built-in microphone port for hands-free calls and voice commands.  
| | |
| --- | --- |
| Dimensions | 7" x 2.75" x 2.75" |
| Product weight | 1.34 lbs |
| Wireless technology | Bluetooth 5.0 |
| Playtime | Up to 35 hours on a single charge |
| Water resistance | IPX4 |
| Charging port | Micro USB |
| Functions | Stereo, Microphone, USB Powerbank Charging |
| Warranty | 1 year |
2. TREBLAB HD Max Bluetooth Speaker
The TREBLAB HD Max Bluetooth Speaker is the ultimate piece of audio technology to have. With a 50W speaker, three sound modes, and 20 hours of battery life on a single charge, you would be forgiven for thinking this device is too good to be true. 
If that wasn't enough, this portable Bluetooth party speaker even doubles as a power bank. It has a built-in, two-way USB port to charge your mobile devices or computer accessories when on the go — perfect for outdoor activities.
| | |
| --- | --- |
| Wireless technology | Bluetooth 5.0 |
| Playtime | up to 20h on 30% volume, up to 5h on 100% volume |
| Water resistance | IPX6 |
| Features | Powerbank, 3 sound modes |
| Warranty | 1 year |
3. TREBLAB HD77 Bluetooth Speaker
Whether you're looking for a great speaker to take camping or a powerful Bluetooth party speaker, the TREBLAB HD77 will not disappoint. With its futuristic design and long-lasting battery life, this equipment will provide you with one fantastic music experience.  
It packs an impressive 25W stereo sound and a powerful 5200mAh battery for up to 20 hours of playback.
| | |
| --- | --- |
| Dimensions | 7.3" x 3" x 3" x 1.37 lbs |
| Colors | Black, Blue, Gray |
| Wireless technology | Bluetooth 5.0 |
| Playtime | Up to 20 hours |
| Water resistance | IPX6 |
| Frequency response | 80 Hz – 16 kHz |
| Capacity | 2600 mAh 7.4V |
| Warranty | 1 year |
4. Ampere Droplet Pro: Waterproof Bluetooth Speaker with LED Lights
With its revolutionary 360° lighting, 14 hours of playback, and an eye-catching recycled plastic body, the Ampere Droplet Pro is a party favorite. 
This eco-friendly Bluetooth party speaker is designed to be shockproof and waterproof, providing the device with the highest level of protection from external elements. Its durable body and robust sound quality ensure long-lasting performance while still delivering crystal-clear sound.
| | |
| --- | --- |
| Dimensions | 74mm x 115mm x 297g |
| Colors | Chrome, Black |
| Wireless technology | Bluetooth 5.0 |
| Playtime | Up to 14 hours |
| Battery | 1800 mAh Lithium Ion |
| Frequency response | 150hz-12Khz |
| Warranty | 1 year |
5. Ampere Droplet: Waterproof Bluetooth Speaker
The Ampere Droplet is the ultimate Bluetooth party speaker that is perfect for any occasion. It is designed for maximum power, with a 360° lighting effect for a truly immersive experience. 
This equipment is also capable of offering up to 14 hours of continuous playback, allowing you to keep the party going all night long. The speaker is made of recycled plastic and is waterproof and shockproof for added durability and protection.
| | |
| --- | --- |
| Dimensions | 74mm x 91mm x 256g |
| Colors | Chrome, Black |
| Wireless technology | Bluetooth 5.0 |
| Playtime | Up to 14 hours |
| Battery | 1800 mAh Lithium Ion |
| Frequency response | 100hz-20Khz |
| Warranty | 1 year |
6. Gravastar Bluetooth Speaker War Zone
Gravastar always produces futuristic speakers with a modern and stylish design to bring your music experience to the next level. Keeping true to its theme, the War Zone is a powerful 20W speaker encased in an advanced zinc alloy body. 
This Bluetooth party speaker has been designed to output clear, crisp sound even at the highest of volumes, which is perfect for any type of listening experience. 
Thanks to the integrated touch-sensitive controls, you can easily switch between different modes and functions, as well as instantly adjust the volume and bass settings to deliver the perfect sound experience on this Gravastar Bluetooth speaker. 
| | |
| --- | --- |
| Dimensions | 7.5"H x 7.8" L x 7.8" W x 2.9 lbs |
| Color | Yellow |
| Materials | Zinc alloy |
| Battery life | Up to 15 hours (with 65% volume) |
| Output power | 20W |
| Power supply | 5V/2A |
| Connectivity | Bluetooth 5.0 |
| Warranty | 1 year |
7. Gravastar Bluetooth Speaker Mars Pro
This excellent Mars Bluetooth speaker boasts a compact dual system that delivers clear and balanced sound with 20W of total power. With a 15-hour battery life, you can enjoy your favorite tunes all day without worrying about recharging the speaker.  
Add in the three LED light modes and auto-connect feature, and you have a reliable speaker that is sure to enhance any listening experience.  
| | |
| --- | --- |
| Dimensions | 7.1"L x 7.9"W x 7.5"H x 5.55 lbs |
| Materials | Zinc alloy |
| Colors | Black, White |
| Bluetooth | 5.0 |
| Battery life | Up to 15 hours |
| Output power | 20W |
| Power supply | 5V / 2A |
| AUX input port | Type-C |
| Warranty | 1 year |
8. DUOTEN Bluetooth Speaker
Right out of the box, the DUOTEN Bluetooth party speaker will have you cranking up the volume. This powerhouse speaker is IPX7 waterproof, offers a range of up to 66ft, and is weather-resistant.  
9. JIAHAYAU Bluetooth Speaker
If you're looking for the best Bluetooth speakers for a party, consider the JIAHAYAU model. The equipment is a powerhouse of sound, perfect for indoor and outdoor use. This 40W speaker features an IPX7 rating, meaning it can be submerged in 3.3 feet of water.
10. Soundbot Bluetooth Speaker
Regarding music playback, the Soundbot Bluetooth speaker offers up to six hours of continuous playtime. This is enough to get through a full party or a leisurely day of sun and sea. Plus, you can use its easy-to-use buttons to control the volume, skip tracks, and adjust EQ levels. 
11. LENRUE Portable Bluetooth Speaker
The LENRUE speaker is practically designed to fit perfectly into any backpack, ideal for taking some tunes with you wherever you may go.  
What sets this Bluetooth party speaker apart from the competition is its great array of features. Whether it's making hands-free calls with its built-in microphone, or streaming music through universal compatibility, this great piece of technology has you covered.
12. Altec Lansing Bluetooth Speaker
Forget sudden disconnects and short connections - the Altec Lansing Bluetooth speaker offers real-time audio streaming at an impressive 30 ft. distance. What's remarkable is that this device can give you up to eight solid hours of playback time on a single charge. 
13. Pyle Bluetooth Speaker
This powerful and portable speaker is designed to provide you with clear and crisp sound quality you won't find in an average model. Featuring a powerful 300W output, the Pyle speakers deliver a warm and rich tonal quality perfect for any occasion. 
The equipment is powered by a subwoofer and tweeter combination that provides flawless vocals and thumping bass. You'll be left with a high-quality listening experience without the need for a separate Hi-Fi or sound system.
14. Pyle Bluetooth Speaker System
With its high-powered 600W system, this upgraded Pyle speaker can fill up any party with loud, crystal-clear sound. What's more, the built-in subwoofer coupled with the tweeter provides vivid clarity and knockout bass - perfect for karaoke and DJ nights. 
15. QFX Bluetooth Speaker
The QFX portable Bluetooth party speaker is a high-end equipment piece offering exceptional sounds while being versatile. It's lightweight and compact but has loud 10W output and LEDs to light up the party. 
Plus, it has a built-in microphone and is battery-powered, so you can take your music anywhere.
16. Ultimate Ears Bluetooth Speaker
With a waterproof IPX7 rating, a reliable and durable dual-tone textile body, and a single dustproof button, you can easily take this Ultimate Ears speaker wherever you go. Enjoy the 360° immersive sound for up to 15 hours of non-stop playback on this innovative equipment!  
17. Cambridge Soundworks OontZ Bluetooth Speaker
This wireless speaker has a powerful 10W output, providing booming, crystal-clear sound with deep, immersive bass. With a range of up to 100 feet, you can easily connect to your Bluetooth-compatible device, no matter how far away it is. 
On top of that, the durable, weather-resistant speaker is certified for IPX5 water resistance, making it the perfect companion for any outdoor event – from pool parties to camping trips and more.
18. Bang & Olufsen Bluetooth Speaker
The Beosound A1 is a compact and lightweight speaker that packs a big punch. It features an aluminum dome structure and is weather-resistant, allowing you to take your music outdoors. This Bang & Olufsen speaker also features 360° surround sound – giving off true stereo immersion.  
19. Pyle Pool Bluetooth Speaker
Further down the list, we have yet another Pyle product. This amazing speaker is waterproof and certified IPX8, meaning you can enjoy your favorite music underwater. With Hi-Fi surround sound and TWS technology, you can have an immersive listening experience.
20. Monster Blaster Bluetooth Speaker
The final product from Monster packs an impressive punch with its 60W power output. With a long-lasting battery, you'll be able to enjoy your music for up to 12 hours on a single charge.  
Plus, it's equipped with a USB and AUX port. Thanks to its superior audio performance and powerful output, the Monster Blaster speaker has been critically acclaimed for its incredible sound quality.
How to Choose the Right Bluetooth Speaker for Your Party
Choosing the best outdoor party Bluetooth speakers can be a tricky task. Don't worry if you've never purchased one – this speaker buying guide can help you learn all you need to consider when investing in such equipment. 
Type of Music
Different portable party speakers are better suited for specific genres of music. If you're mainly playing jazz, you'll want to look for a system emphasizing mid-range sound. On the other hand, if you have an EDM party, you'll likely want to bolster the sound system with a bass-heavy speaker.
Versatility
When selecting a portable Bluetooth party speaker for your gathering, always look for the "sweet spot." Find a product that balances quality sound, reliable performance, affordability, and portability.  
A good Bluetooth speaker from trusted brands such as TREBLAB or Ampere will provide an ideal sound experience.  
As for portability, smaller and more compact speakers are easier to carry around and set up. While portable speakers are convenient, you may need to invest in a larger model if you want powerful sound. 
Battery Life
Since it's a party, you don't want the speaker to die halfway through. Equipment with a long-lasting battery can keep the music playing for hours on a single charge. 
Bluetooth Coverage
Make sure the Bluetooth range of your speaker is enough for your needs. Some speakers come with extended coverage that goes up to a 100-ft. radius (or more) - perfect for a large-scale event. 
The equipment should also have a fast connection system, allowing you to tap two devices for instant pairing.  
Aesthetics
On the other hand, for an added interactive touch, look for speakers that come with a built-in microphone.  
The microphone can be used for making announcements, karaoke events, and even for taking requests. To make the party even livelier, consider buying a speaker with LED lighting, a strobe light, or one capable of pulsating to the beats.
The Benefits of a Bluetooth Party Speaker
Hosting an outdoor party can be an exhilarating experience, and with the right audio setup, you can create memorable shared experiences. A Bluetooth party speaker is the perfect way to ensure your next event is unforgettable. 
Space
Outdoor party Bluetooth speakers are compact and easy to carry, making them an ideal choice for people who need to move around with their audio system.  
They can easily be stored away without taking up a lot of space, making Bluetooth party speakers a great choice for those with limited storage. Additionally, their portability makes them the perfect option for outdoor gatherings. 
Durability
The best Bluetooth speakers for a party are built to last so that the audio system can withstand warm temperatures and high humidity. They are also usually weather-resistant, ensuring that your audio system can perform regardless of the conditions outside.
Unique
Bluetooth party speakers come with various design options, from small and discreet units to large and attention-grabbing versions.  
Some even have added features such as karaoke, digital displays, and flashing party lights. This makes them an effective and unique way to decorate your audio system while providing an exceptional listening experience. 
Easy to Use
Portable party speakers are easy to set up and use, making them an accessible and straightforward solution for music needs.  
Unlike traditional speakers, which require complex wiring and multiple connections, a Bluetooth party speaker connects wirelessly to your smartphone or tablet, allowing you to easily control the equipment, adjust the volume, and switch audio sources.
By connecting the speaker to your laptop or smartphone, you can use popular streaming services such as Spotify and Soundcloud to fill up any room with amazing music. Bluetooth transmission is also secure and fast, making it great for larger venues. 
Conclusion
Whether you're hosting an outdoor party at your house or in the park, you'll want some quality sound to keep the energy up. That's precisely what a Bluetooth speaker can offer. 
Not only is such a product portable, powerful, and convenient, but it can be one of the best ways to ensure your celebration runs smoothly.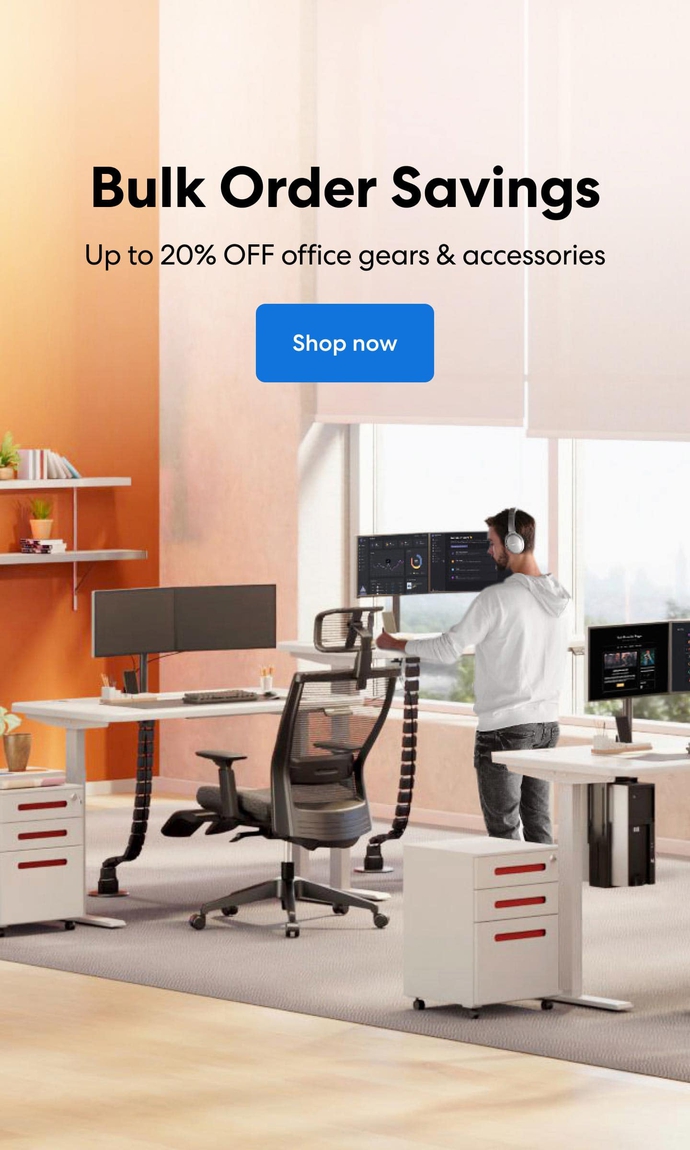 Subcribe newsletter and get $100 OFF.
Receive product updates, special offers, ergo tips, and inspiration form our team.