Workplace Inspiration
The Ultimate Guide to Designing a Home Theater on a Tight Budget

Autonomous
|
May 17, 2023
542 Views
Did you know that you don't need to spend a fortune to enjoy a captivating home theater experience? Yes, that's right! A tight budget shouldn't hold you back from creating your very own home theater setup. With the right planning and some clever tricks, you can achieve a remarkable movie-watching experience without breaking the bank. 
In this article, we will provide you with practical tips and guidance inspired by the best budget home theater ideas. Drawing from various expert views and user experiences, we'll explore cost-effective audio, visual, and room setup options. From mini projectors to budget-friendly audio systems, we've got you covered. 
Whether you're looking to host a 'Netflix and Chill' night or just want to immerse yourself in the world of your favorite films, this article will help you create a unique home cinema. Additionally, we'll give you some ideas to add engaging home theater decor to your setup to make it even better. 
Also, with a focus on simplicity and budget, we're here to make your home theater design journey as enjoyable as the cinematic experience. Let's get started! 
How to Set up Your Home Theater?
Creating your dream home theater can be both an exciting and rewarding project. With a few ideas, some DIY home theater inspiration, and a touch of creativity, you can build a space that offers an unparalleled movie-watching experience without breaking the bank. 
Creating the Ultimate Home Theater Experience
The appeal of a home theater goes beyond just watching movies; it's about creating a space where friends and family can come together for an immersive and unforgettable experience. 
A well-rounded home theater design starts with three core elements: display, sound, and media. To truly replicate the cinema experience, you'll need a large screen that captures every detail. 
Projectors and screens are ideal for spacious rooms or your backyard, while a large TV is perfect for cozier setups. Regardless of your choice, high resolution and picture quality are key. 
Next up is the sound. An excellent audio system is essential for transporting you into the world of the movie. Invest in a quality receiver, speakers, and a subwoofer to ensure crystal-clear sound that fills the room. 
The media component is crucial for playing your favorite films, TV shows, or even video games. Choose a device with excellent resolution and compatibility with your display and speaker system. Blu-ray players, gaming consoles, or streaming devices are popular options. 
Now that the core elements are in place, it's time to focus on the home theater design. Make sure to choose a room with minimal ambient light or use blackout curtains to control lighting.
Dimmers or ambient lighting options can enhance the atmosphere, while themed decor can add a personal touch. Moreover, for outdoor home theaters, consider a retractable projector screen, cozy seating, and twinkling fairy lights for a magical touch. 
Seating arrangements play a vital role in the overall experience. If you plan to set up an indoor home theater, opt for plush recliners or comfortable sofas that provide the perfect viewing angle and distance from the screen. 
However, if you need some backyard entertainment ideas, versatile seating, such as bean bags, floor cushions, or even inflatable sofas, can create a laid-back atmosphere. 
Lastly, connecting and controlling your home theater system is essential. To simplify the process, consider using a universal remote or a smart home system that integrates all your devices seamlessly. Hiring a professional installer can save time and ensure optimal performance if you're unsure about setting it up yourself. 
Balancing Quality and Budget
A home theater setup doesn't have to empty your wallet. With careful planning and savvy shopping, you can create a budget-friendly entertainment space that still delivers an engaging movie-watching experience. 
Let's dive into some cost-effective ways to build your dream home theater, focusing on display, audio, seating, and decor. 
Display
Your choice of display is crucial in setting the stage for your home theater. Moreover, you can find affordable large TVs or even the best mini projectors within a price range of $300-$2,000. 
When searching for the right display, consider factors such as size, resolution, and brand, but also keep an eye out for sales or refurbished models to save even more. 
Audio
An immersive audio experience is essential for any home theater setup. Soundbars or 2.1 speaker systems are budget-friendly, ranging from $50 to $200. 
If you're looking for a receiver, expect to spend around $100-$300, depending on your needed features. Don't forget to explore refurbished or open-box options to score the best deals.
Seating
Comfortable seating is a must for a comfortable home theater experience. You can repurpose existing furniture or invest in used theater seats, which can cost between $100-$300 per seat. 
However, if you want to take it outdoors, you can create a casual backyard shed bar and add bean bags, outdoor cushions, or inflatable sofas for a relaxed atmosphere. 
Home Theater Decor
Pay attention to your decor to create an authentic cinema vibe. Curtains or acoustic panels can improve sound quality while adding a touch of elegance. 
Depending on the size and quality, these items can range from $50-$200. Consider weather-resistant decorations and string lights for a backyard setup to create a magical ambiance. 
Remember, building a budget home theater is all about balancing quality and affordability. By spending your money wisely and keeping an eye out for deals, you can create a space that captivates your audience without emptying your wallet. 
Therefore, whether you're planning an indoor home theater or a cozy backyard cinema, let your creativity shine and transform movie night into a memorable experience. 
Deciding Between a TV or a Projector
When planning your DIY home theater setup, selecting the ideal display is essential to create a truly engaging experience. 
To achieve a budget-friendly option, consider a TV with at least 1080p resolution and a good refresh rate for a smooth picture. This allows for a simple, cost-effective solution while providing an enjoyable viewing experience. 
However, for a better home theater experience, you might want to consider a projector, which can create larger images that fill the entire screen/wall. Though they can be pricier than budget TVs, you can still find affordable options, particularly if you're open to refurbished models. 
The ultimate decision between a TV and a projector depends on your personal preferences and budget. When selecting the perfect display, it's essential to consider the screen size and seating distance, as these factors significantly impact the overall viewing experience.
Ideally, you want to match the field of view offered by commercial theaters, which research suggests is between 35 and 55 degrees.
As you explore various home theater ideas, don't forget to consider the resolution. While 1080p and 4K are currently the standards, 8K might seem tempting, but it's not worth the investment until there's more content available in that format. 
Lastly, transforming your backyard studio into a home theater can provide an additional layer of enjoyment and privacy. With the right display, you can create a memorable movie-watching experience that leaves a lasting impression on your family and guests. 
Creating an Immersive Audio Experience
A captivating home theater setup goes beyond the visuals and dives into the realm of audio. Purchasing a powerful sound system can elevate your movie-watching experience, making it immersive and unforgettable. 
When building a budget-friendly home theater, it's essential to consider the right audio components to create that rich, multi-channel sound reminiscent of a commercial theater. 
The built-in speakers of most TVs fall short of delivering an impactful audio experience. To truly embrace the essence of a home theater, consider adding extra speakers to your in-house theater or backyard entertainment shed. Front, side, and rear speakers and a subwoofer create a surround sound system that envelops you in audio from all angles. 
Budget-conscious options, such as soundbars or 2.1 speaker systems, including two speakers and a subwoofer, can still provide an enjoyable experience. 
Remember to consider the compatibility and power of your subwoofer to achieve the desired bass levels. With a bit of research and creativity, you can build an outstanding home theater audio setup without wasting a lot of money.
Choosing Your Ideal Media Source
Once you've nailed your home theater design and set up an impressive screen with captivating sound, it's time to choose the right media source. Though some TVs and soundbars offer built-in streaming options, an authentic cinematic experience often requires 1080p or 4K ultra-HD quality. 
Therefore, for a better immersive movie-watching experience, consider a 4K Blu-ray player or even a game console with media features. If physical media isn't a priority, streaming devices, such as Netflix, Disney+, Amazon Prime, or Roku, are budget-friendly alternatives, providing access to popular streaming services. 
Ultimately, the media source you pick should align with your preferences and budget, ensuring an unforgettable home theater experience. 
Affordable Home Theater Decor and Upgrades
Transforming your home theater into an unforgettable experience doesn't have to cost much. To make things even better, try adding decor to personalize it and make it memorable. Here are some home theater ideas that are both budget-friendly and engaging: 
Enhance your ambiance: Consider using blackout curtains or blinds to create a cinema-like atmosphere by blocking out ambient light. Adding acoustic panels ($50-200) can also improve sound quality and reduce echo, elevating the overall experience.
Furniture finds: Repurpose existing furniture or explore resale websites, such as Craigslist or Facebook Marketplace, for comfy chairs, couches, and even theater seats. A proper seating arrangement is crucial for an optimal viewing angle and sound experience.
Personalized home theater decor: Add a unique touch with movie posters or other decorations. You can find affordable posters online or print them at the nearest printing shop. However, remember to use non-reflective frames to avoid distractions during movie time.
Set the mood: Dimmable smart lights offer a modern solution to adjusting the lighting for your movie night without the need for special wiring.
Prefab ADUs: A DIY Option for a Home Theater
Prefab ADUs (Accessory Dwelling Units) are small, standalone structures that you might want to have in your backyard to get additional living space. This structure can also make a great DIY home theater, providing a dedicated space for your movie-watching experience. 
Here are some prefab ADU products that could be an excellent fit for your DIY home theater project: 
Autonomous StudioPod
The prefab studio is a fantastic home theater idea for those seeking a hassle-free, multipurpose space. It fits effortlessly in your backyard, providing an additional living area without the stress of lengthy renovations.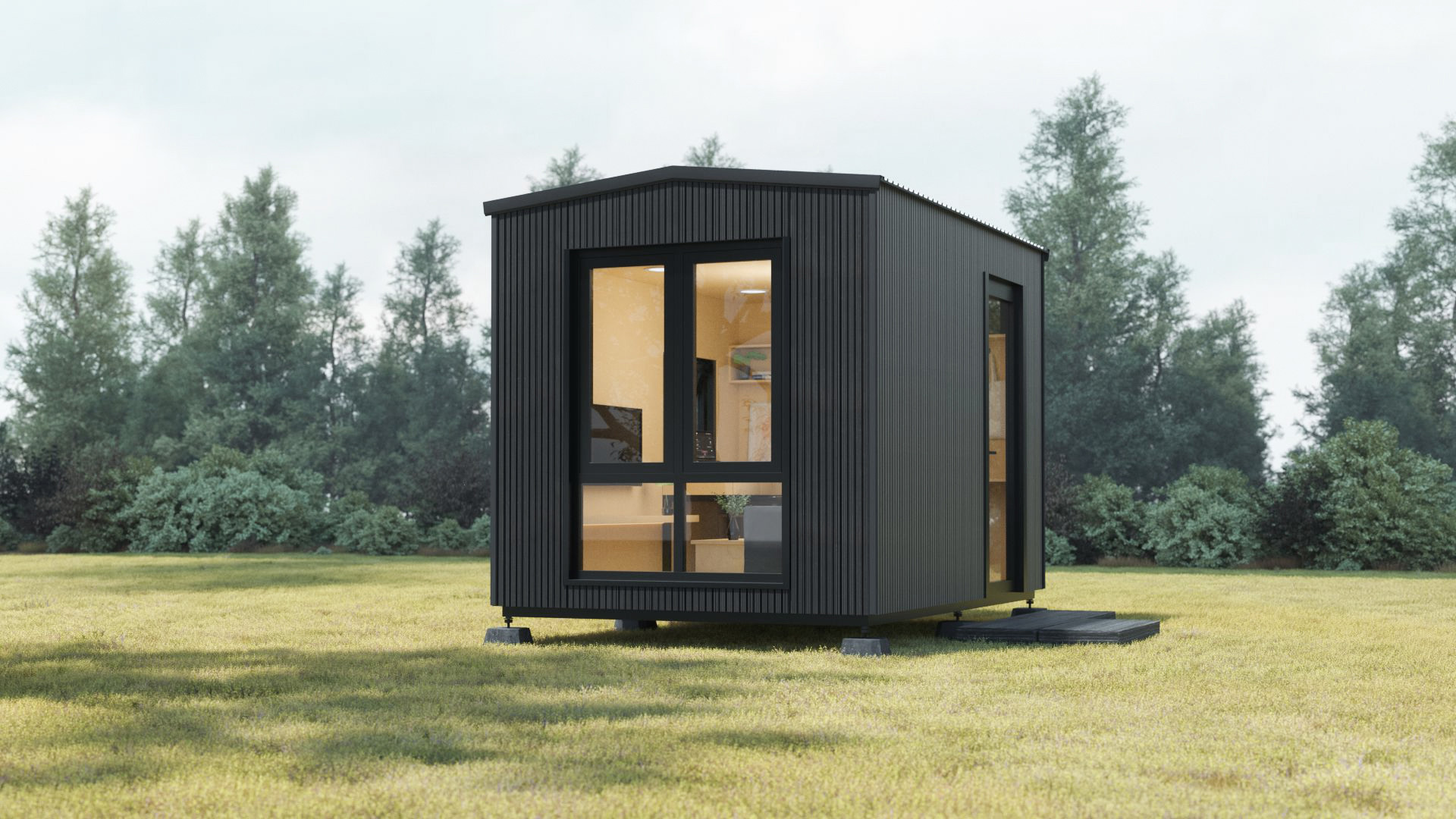 Dimension
8'4"W x 12'6"L x 9'10"H
Floorspace
105 square feet
Ceiling height
7'3"
Weight capacity
2.9 tons
Pedestal
18"W x 43"L x 7"
Window & door material
Powder-coated aluminum,  5/16" tempered glass
Material
Siding: plywood 1/2", steel frame, honeycomb paper, plywood 3/8", bitume, housewrap, vinyl siding
Roof: roof shingles
Floor: plywood
Pedestal: steel frame & wood plastic composite
Electrical devices
RCB, Wall outlet, Ceiling light switch, Ceiling light, Ventilator switch, Ventilator, Ethernet wall port, 66ft power cable with 2 connectors
Include
Optional: Cabinet, Desk, Small & Big Bookshelf, TV Shelf, Foldable Sofa Table, Convertible Sofa Bed. Always included: Electrical Cabinet
Power input
Maximum voltage : 110V AC (US standard)
Maximum current : 25A
Maximum power dissipation : 2750W
Pros

Cons

It doesn't take more than a few days to assemble this pod
Its compact size might not suit larger families or extensive equipment
Durable and eco-friendly structure
Perfect for a home office, Airbnb, or even your own private theater
Autonomous WorkPod
Looking for a versatile home theater idea? The work pod could be your answer. This multipurpose space offers countless opportunities for work, relaxation, and play. Furthermore, it is an innovative solution for those seeking a dedicated workspace or a unique addition to their home theater ideas.
Dimension
8'6''W x  11'9''L x 11'H
Ceiling height
6'10'' to 9'4''
Window material
Wooden frame, 5/16" tempered glass
Door material
Anodized aluminum frame,  5/16" tempered glass
Material
Siding: bitumen, housewrap, vinyl silding
Roof: bitumen, housewrap, shingles roof
Floor: plywood
Balcony: composite wood
Include
Optional: SmartDesk Connect, ErgoChair Pro+, Dual Monitor Arm, Cable Tray, Steel Cabinet, Anti-Fatigue Mat. Always included: Electrical Cabinet & Bookshelf
Floorspace
98 square feet
Capacity
2.9 tons
Pros

Cons

Customizable and adaptable for multi-purpose usage
This may not accommodate larger setups or extensive equipment
Distraction-free
Not suitable for individuals without access to a backyard or appropriate area for installation
Assembles quickly and doesn't require extensive preparation
Autonomous WorkPod Lite
A slightly more compact version of its big siblings, WorkPod ;ote from Autonomous is engineered for privacy and function. The privacy pod comes sound insulated, complete with floor to ceiling glass door to shut out surrounding noise and distraction. The generous studio affords enough floor space to set up a full multi-screen workstation, movie room, recreation room, fitness room, nap den, whatever the workplace needs to stay inspired and energized.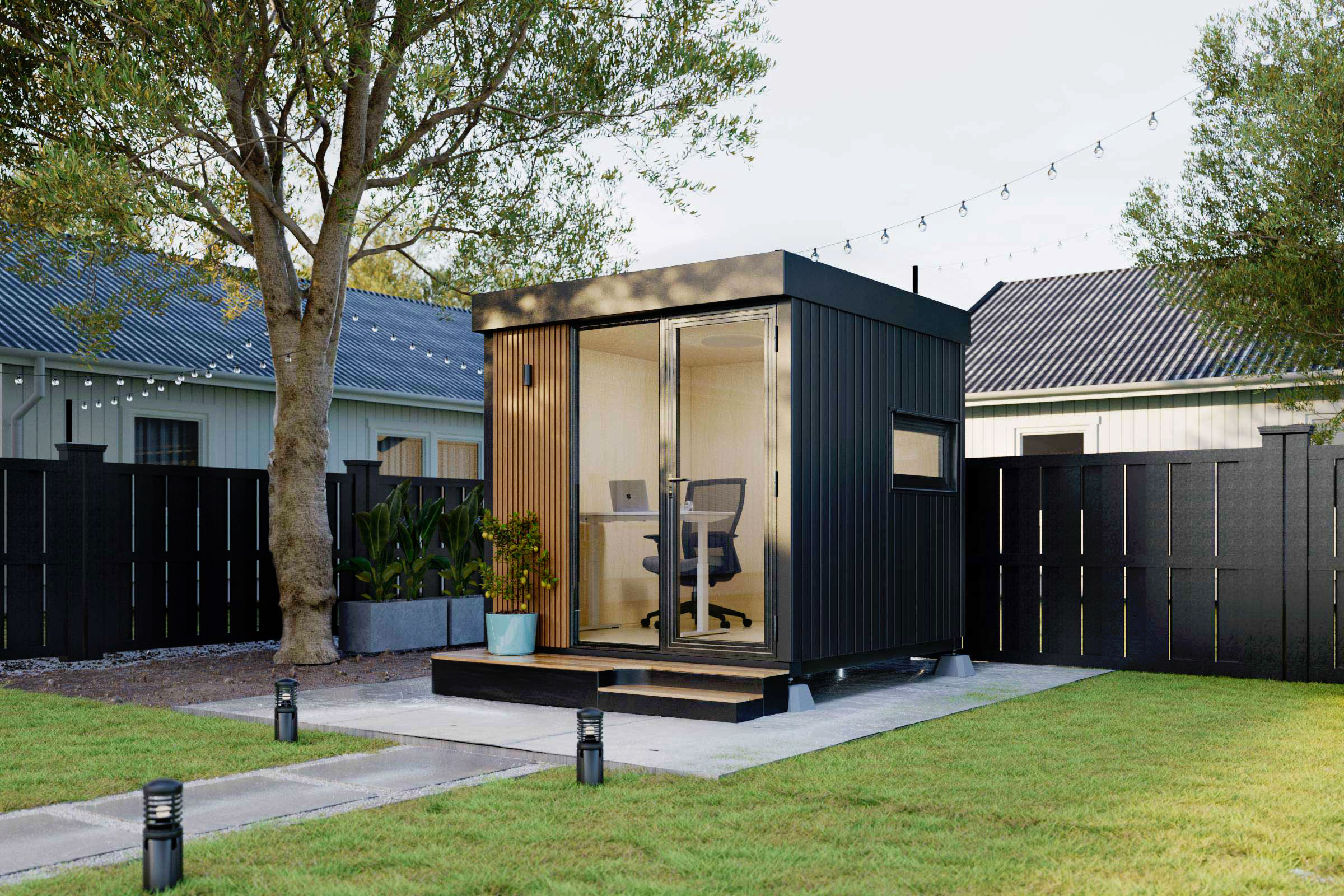 Dimension
8.7"W x 8.12"L x 9.3"H
Material
Window and door: powder-coated aluminum, 5/16-inch tempered glass
Siding: plywood 1/2-inch, steel frame, honeycomb paper, plywood 3/8-inch, bitume, housewrap, vinyl siding
Roof: metal roofing
Floor: plywood
Balcony and Pedestal: steel frame and wood plastic composite
Pedestal
24"W x 103"L x 9"H
Electrical devices
RCB, Wall outlet, Ceiling light switch, Ceiling light, Wall light, Ethernet wall port, 66ft power cable with 2 connectors
Weight capacity
2.3 tons (including Pod body)
Floorspace
80 square feet
Ceiling height
7.3-inch
Pros

Cons

The pod can be customized with a variety of features
This may not accommodate larger setups or extensive equipment
Offers a private space for those who need a quiet and distraction-free environment
Not suitable for individuals without access to a backyard or appropriate area for installation
Soundproofing to ensure maximum privacy and concentration
Affordable
Final Thoughts
A well-planned home theater design can significantly improve your movie-watching experience. By focusing on budget-friendly options and considering both ambiance and functionality, you can create a memorable space for entertainment for your friends and family. 
Furthermore, if you're looking for additional living space, a prefab accessory dwelling unit can offer a versatile and cost-effective solution to accommodate a home theater or other purposes. Overall, thoughtful planning and creativity are key to achieving the best results in both cases.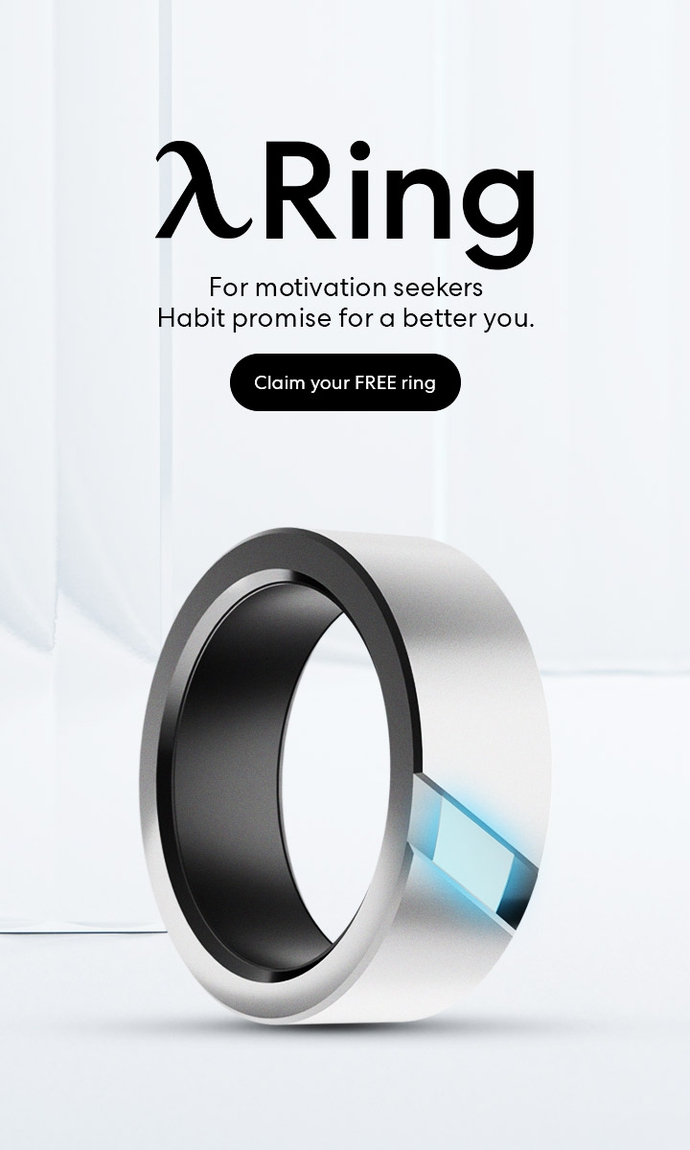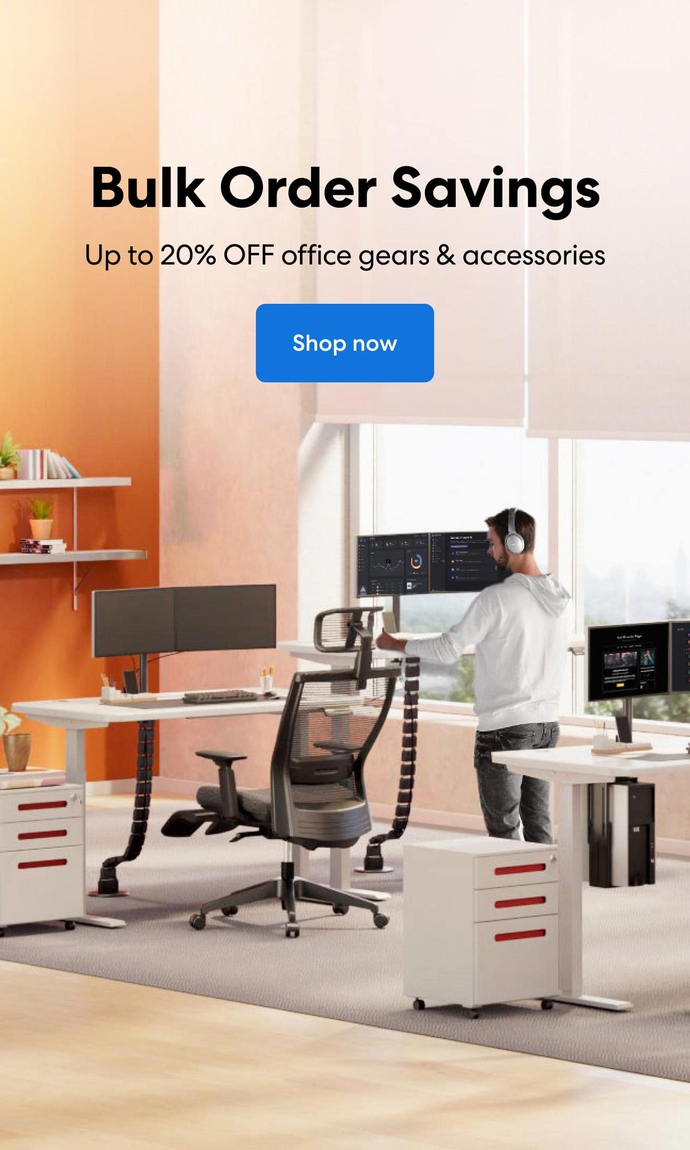 Subcribe newsletter and get $100 OFF.
Receive product updates, special offers, ergo tips, and inspiration form our team.