Workplace Inspiration
Great Shed Bar Ideas to Enjoy Drinks at Your Backyard

Autonomous
|
Feb 26, 2023
4,114 Views
A new internet trend is sweeping the country: a bar in a small backyard shed. This outdoor design, often known as the garden bar, adds a touch of luxury to backyards. 
With the popularity of she-sheds and man caves, bar sheds provide a fresh perspective on modifying your garden layout. 
A bar shed provides an entertainment area or go-to spot for unwinding and socializing with family and friends.
Instead of mowing the lawn this weekend, wouldn't you prefer drinking with your friends in your DIY bar shed? Don't know where to begin? 
This article will explore some garden shed bar ideas you can use to upgrade your backyard. 
Great Shed Bar Ideas to Enjoy Drinks at Your Backyard
Here are 20 of the best ideas for creating your backyard shed bar:
1. Autonomous WorkPod
Your WorkPod has everything you need to complete your next project. It enables you to be creative and have fun. This is why it is an excellent option for ergonomic space to have.
The prefab studio shed is fully customizable. You can include a shelf to display drinks or other decorative elements.
It has an anti-fatigue mat to prevent your feet from hurting while you stand. This makes it easy for other users to stand around a counter or high table for drinks. 
WorkPod is pre-wired and enhanced with components for comfort. It includes warm lighting and power outlets for all your electronics and appliances. You can connect your shed to a power source, and you're ready to go.
This pre-built privacy pod is perfect for a home needing space for entertainment and recreation. 
Enjoy private hangout sessions or design a one-of-a-kind entertainment shed ideal for themed parties and events. 
Dimension
8'6''W x  11'9''L x 11'H
Ceiling height
6'10'' to 9'4''
Window material
Wooden frame, 5/16" tempered glass
Door material
Anodized aluminum frame,  5/16" tempered glass
Material
Siding: bitumen, housewrap, vinyl silding
Roof: bitumen, housewrap, shingles roof
Floor: plywood
Balcony: composite wood
Include
Optional: SmartDesk Connect, ErgoChair Pro+, Dual Monitor Arm, Cable Tray, Steel Cabinet, Anti-Fatigue Mat. Always included: Electrical Cabinet & Bookshelf
Floorspace
98 square feet
Capacity
2.9 tons
2. Autonomous StudioPod
This is one of the great shed bar ideas for you. StudioPod fits right into your backyard, eliminating the inconveniences and never-ending headaches associated with house renovations. 
You can add a wardrobe, desk, bookcase, TV stand, foldable coffee table, and convertible couch bed to make this a space for living, working, and playing. 
It is an excellent option for anyone who wants to create a place for hanging out in their backyard. The small prefab cabin enables you to transform it into an open or closed bar. You can fit it with furniture and equipment that enhance the mood depending on the theme you want to create. 
StudioPod has all the necessary outlets and connections for climate control and electricity. It also has mood lighting with three color settings. This makes it an excellent spot for you and your friends who come to visit. 
You can plug this prefab ADU and use it anywhere.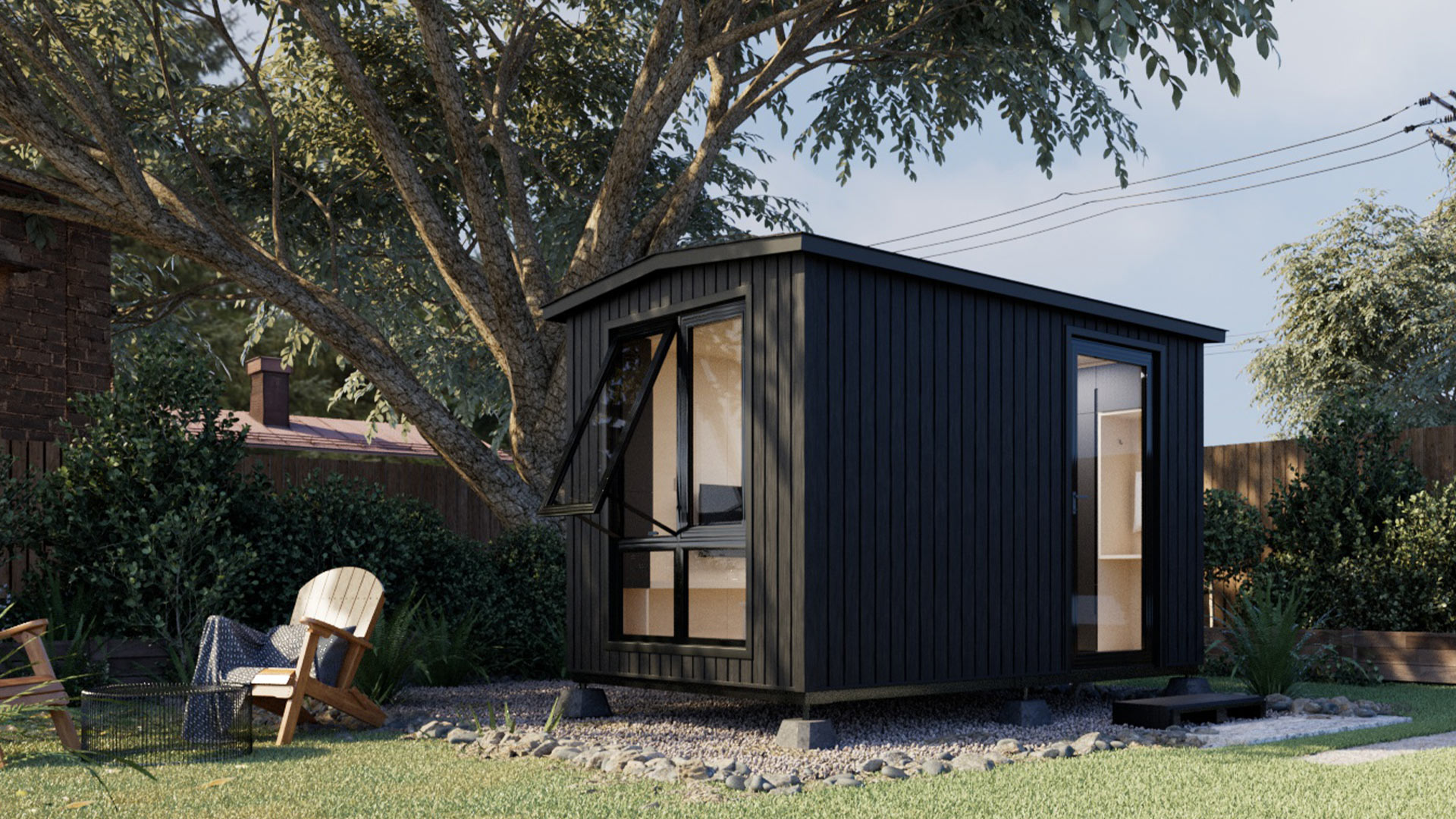 Dimension
8'4"W x 12'6"L x 9'10"H
Floorspace
105 square feet
Ceiling height
7'3"
Weight capacity
2.9 tons
Pedestal
18"W x 43"L x 7"
Window & door material
Powder-coated aluminum,  5/16" tempered glass
Material
Siding: plywood 1/2", steel frame, honeycomb paper, plywood 3/8", bitume, housewrap, vinyl siding
Roof: roof shingles
Floor: plywood
Pedestal: steel frame & wood plastic composite
Electrical devices
RCB, Wall outlet, Ceiling light switch, Ceiling light, Ventilator switch, Ventilator, Ethernet wall port, 66ft power cable with 2 connectors
Include
Optional: Cabinet, Desk, Small & Big Bookshelf, TV Shelf, Foldable Sofa Table, Convertible Sofa Bed. Always included: Electrical Cabinet
Power input
Maximum voltage : 110V AC (US standard)
Maximum current : 25A
Maximum power dissipation : 2750W
3. All Purpose Outdoor Sports Bar for Year-Round Hangouts
The concept of garden sheds has been increasingly popular for obvious reasons. 
Set up an outdoor bar in your backyard to avoid issues that come with hanging out away from home. A multipurpose outdoor bar is an excellent option to add. 
Invest in your garden bar, and add components such as a large screen and beer fridge. 
Convert it into your own sports bar if you no longer require it as an outdoor office shed. You can also install a pre-built shed if you don't have the time and ability to do it yourself. 
This is the best way to host a viewing party at home for events such as the Super Bowl or NBA finals. 
You can enjoy front-row seats all year round at such a backyard shed bar.
4. Choose a Stand-Alone Design
Standalone small shed bar ideas are all about flexibility. This is a good option for you if you live in a rental. It allows you to add modifications that are separate from the main building. 
You can move locations in the garden and take them with you because they are not built-in. 
This backyard shed bar design creates a unique drinking zone with dining or garden seating options. Add lamps and container plants to create an intimate space.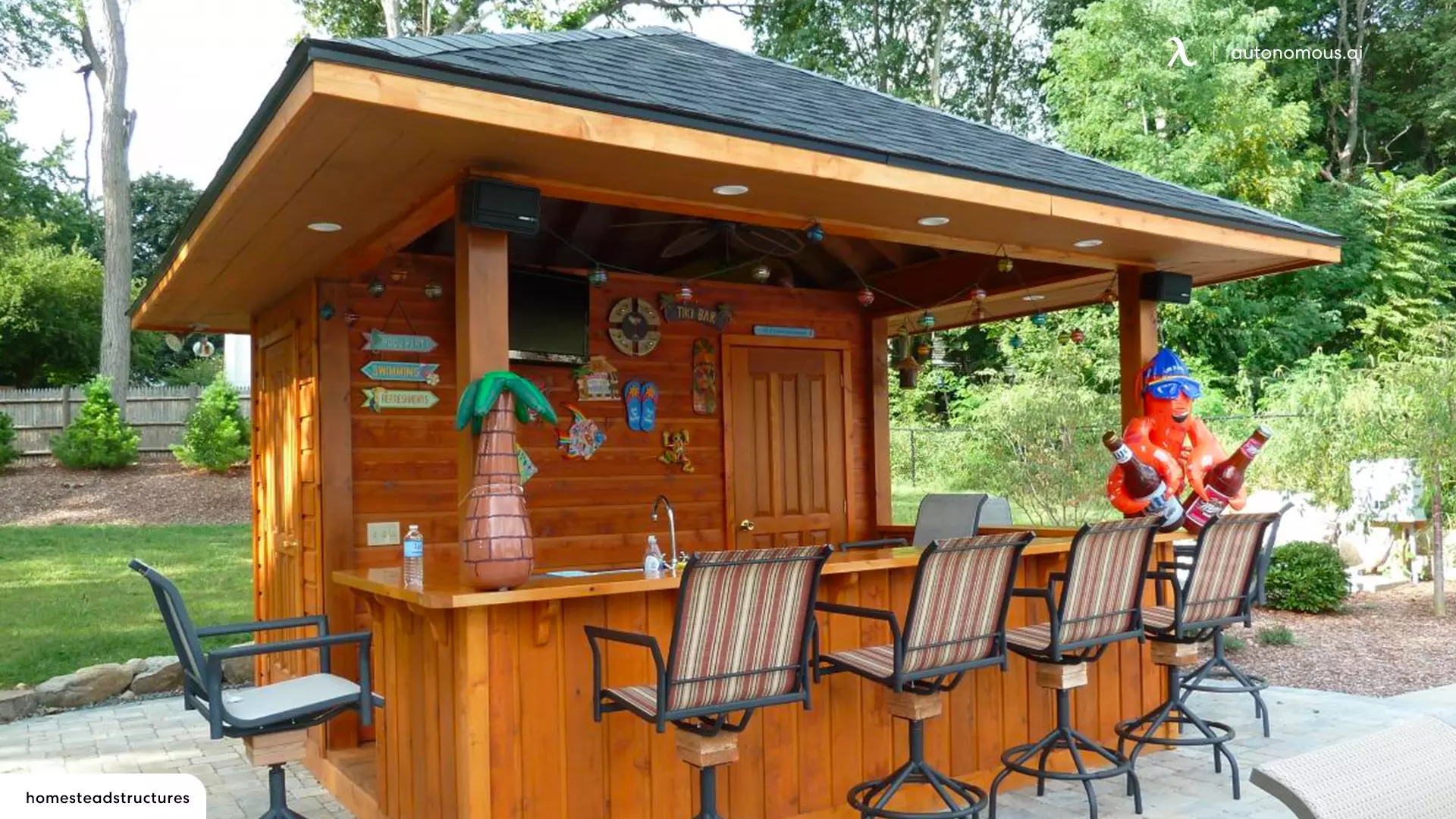 5. Coordinate with Your Seating Area
If you choose a permanent structure for your garden bar, pair it with your garden seats to create a fashionable outdoor space.
The theme of your garden small shed bar ideas determines the design of the seats you put into the space.
Giving the bar counter and the lounge area a gray exterior creates a visually appealing connection between the two spaces. It encourages people to move between them and interact.
6. Add a Floating Shelf
A small shed bar idea can be as intricate or simple as you want it to be. 
Install a floating shelf if a Tiki theme isn't your thing or you don't have the space to store a large item that you might only use for a couple of months. 
This can be adjacent to a pizza oven or barbecue area. It provides extra space where guests can help themselves to liquor. 
Even though there is a shelf, you don't have to put everything there. You can keep most drinks cool in the fridge at home.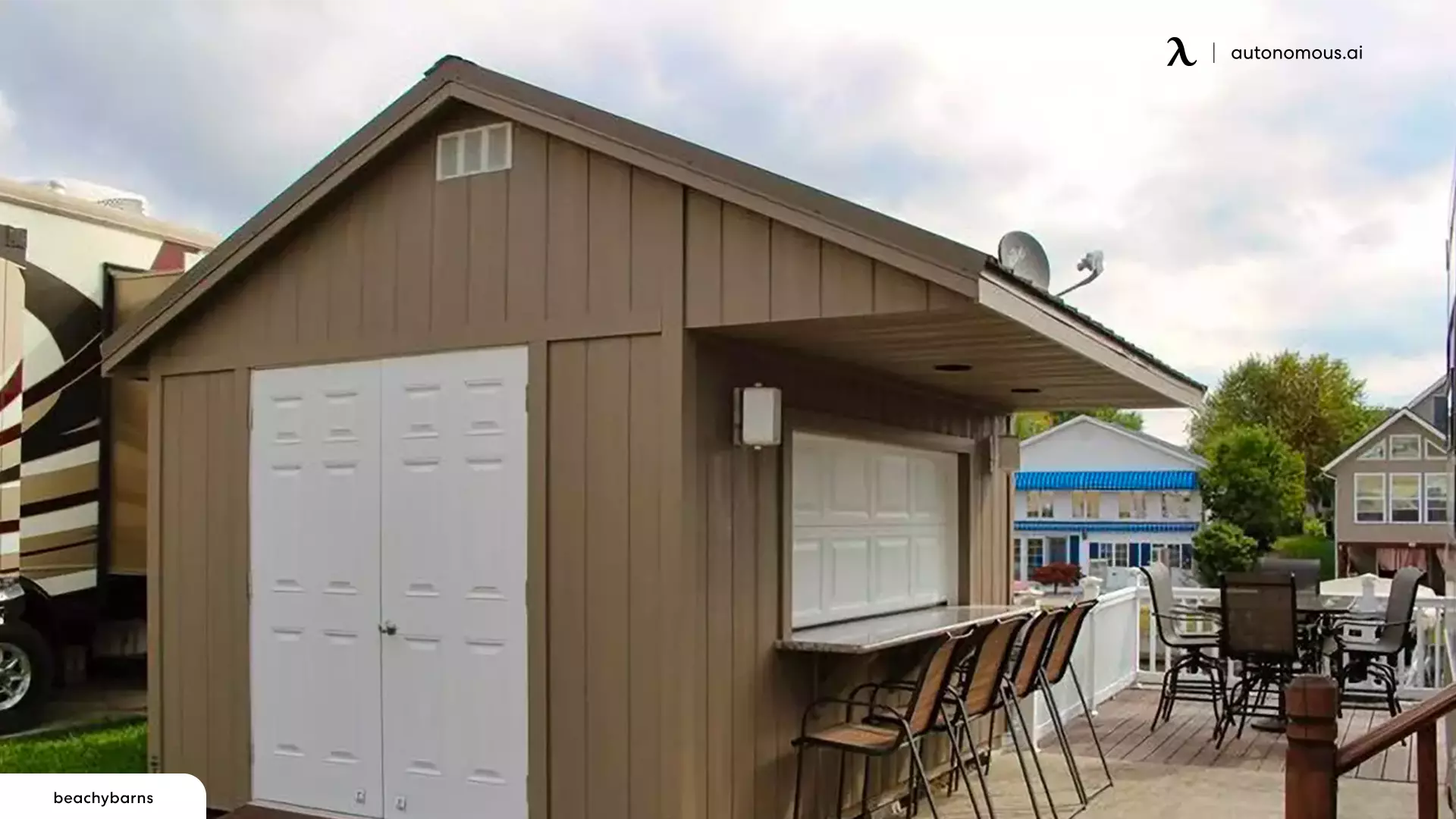 7. Upcycle an Old Chest of Drawers
Turn an old chest of drawers into an outdoor bar for a fresh lease of life. The drawers are ideal for holding glasses, napkins, straws, and other items for hosting a party and entertaining guests. 
When making your DIY garden bar, ensure you cover the wood in a weatherproof and protective wood stain to keep it in good shape. 
Replace any metal handles and hinges with outdoor-specific types to help prevent corrosion.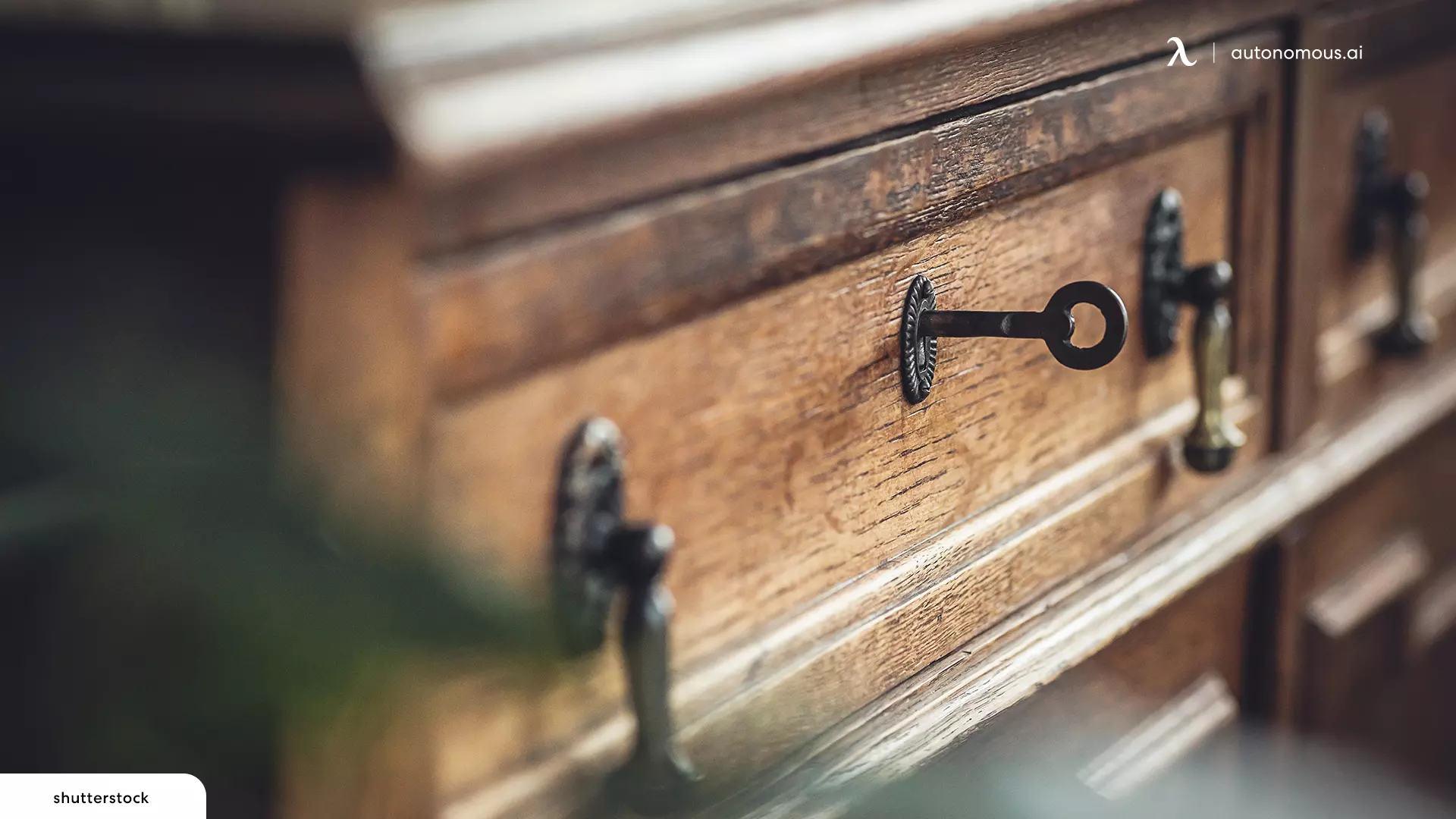 8. Blend It with the Foliage
You can use a beautiful green wood stain to turn a garden bench into an outdoor bar. It protects it from the elements and ensures that your garden bar blends with the surrounding trees and flora. 
Combine it with a pergola design in the same color palette for an elegant and appealing beverage station.
Create a place for you and your friends to meet on warm evenings.
9. Create a Mid-Century Theme
Make your garden bar look like a setting in the mid-centuries. This is a popular design with most garden shed bar ideas. 
The idea contributes to Cuprinol's Shed of the Year 2022 competition and creates a conscious retreat from today's hectic lifestyle.
Mid-century modern design movement replaces elements such as the television with a throwback 1970s music center. 
You can find the furnishings from charity shops, antique stores, and eBay. Uranium glassware also takes center stage in this design because of its ability to glow under light. 
Recent years have been tough for many people, which is why it is so great to see such a flowering of creativity with garden bars spring up.
10. Stylistic Signage Theme
Stylistic Signage design is as much about having fun as it is about being functional. 
Add a blackboard to your outdoor shed bar or paint a piece of the wall blackboard paint.
This can bear the list of beverages and drinks available, the agenda for the evening if you're holding a garden party, or to keep the kids entertained.
Match the brilliantly colored chalks with brightly colored decorations, straws, and glassware.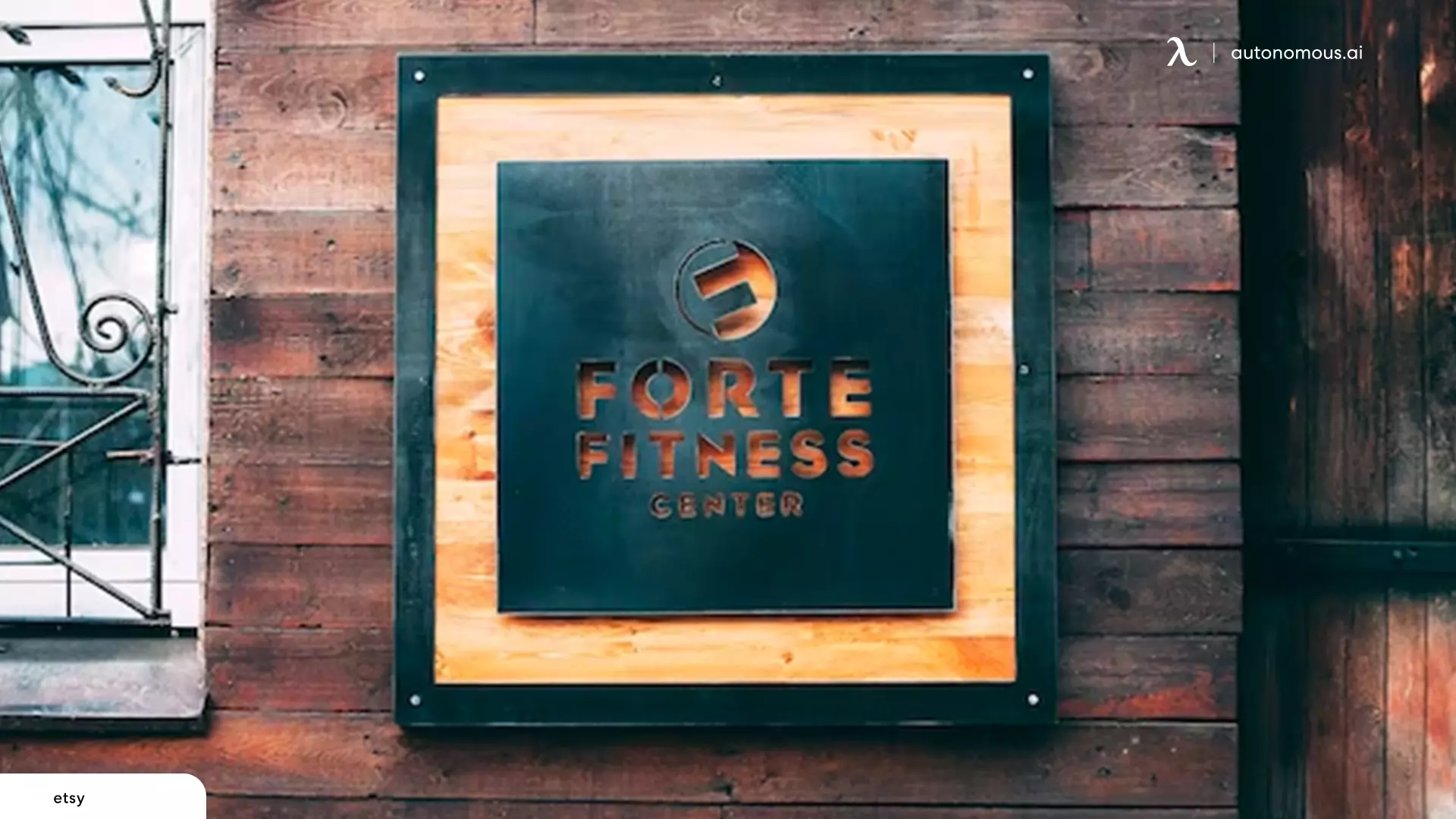 11. Dedicate a Decking Area
If you have seen a picture of a tiki bar in magazines, you understand why several homeowners prefer such bars. You can get decking for the front and rear garden to create a distinct outdoor shed bar area.
Keeping the outdoor shed bar at the far end of a garden can help to keep the noise away from the main house and neighbors. This depends on the size and events you host there. 
12. Wall-Mounted Design for Small Spaces
Even the smallest outdoor space can hold a bar when you think vertically. A simple drop-down bar suspended from the wall is an excellent idea. It adds some excitement to the scenery.
When all you need is a wall to install a bar on, you can have a garden bar in any outdoor location, including balconies and cramped courtyards.
DIY outdoor furniture designs will open up several other possibilities for you.
13. Entertain at an Outdoor Cocktail Bar
Create a cocktail-bar lounge vibe at home to entertain in style. A outdoor shed bar makes better use of outside space and requires far less room than a dining area. 
Guests also feel more relaxed when they are outside in the bar. It is easier for them to let their hair down and have fun.
Choose crucial components, such as an outside wine cooler or sink, and then construct the bar around them. Select materials that can sustain all-year exposure.
A well-sealed natural stone top and treated wood cladding are good recommendations.
14. Go for A Luxury Look
Bring the beach home if you can't go to the beach. You can add some luxury by creating an ocean-side tiki bar with a holiday theme.
It uses bamboo sheets, a straw roof, and LED lights to brighten the shaded sitting area.
This is a well-accomplished DIY Tiki bar, from the bamboo cladding to the under lights on the bench seating. 
Of course, celebrity spotting won't be as fantastic as on a tropical five-star vacation. However, the cocktails are just as good - and far less expensive. 
15. Make a Lean-to Garden Bar Solution
Building this type of backyard shed bar focuses on yourself. It is not compulsory to have guests. Sometimes you only want to be with your family, detached from society.
It can be the perfect spot for frequent romantic dates with your partner instead of a place to rave with others.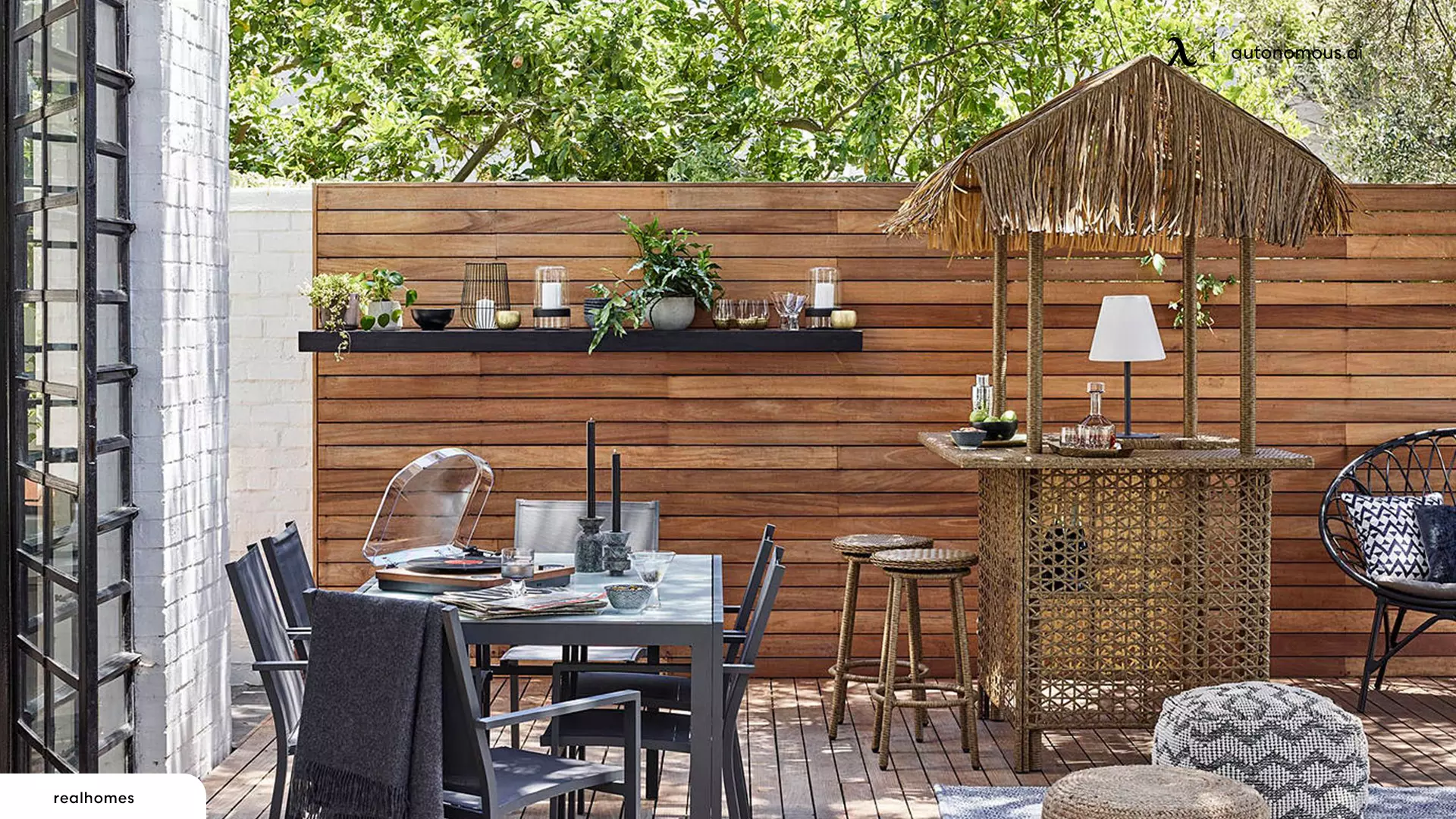 16. Tempt with a Garden Gin Bar
What's not to love about a bottle of Hendrick's in a bowtie, Fever Tree bunting, and balloon gin glasses? Every backyard shed house should have a gin bar like this one. 
If you're a gin drinker, save time by attaching spirit dispensers to your bar with your preferred tipples. You can get them online if there is none in your neighborhood. 
17. Light up a Garden Bar with Rope Lighting
The rope light element is popular in movies and music videos. You immediately get the vibe of being in a production with such an idea for a bar.
This appears to be a feature from a trendy hipster bar, and it's a fantastic takeaway to inspire the basic garden bar.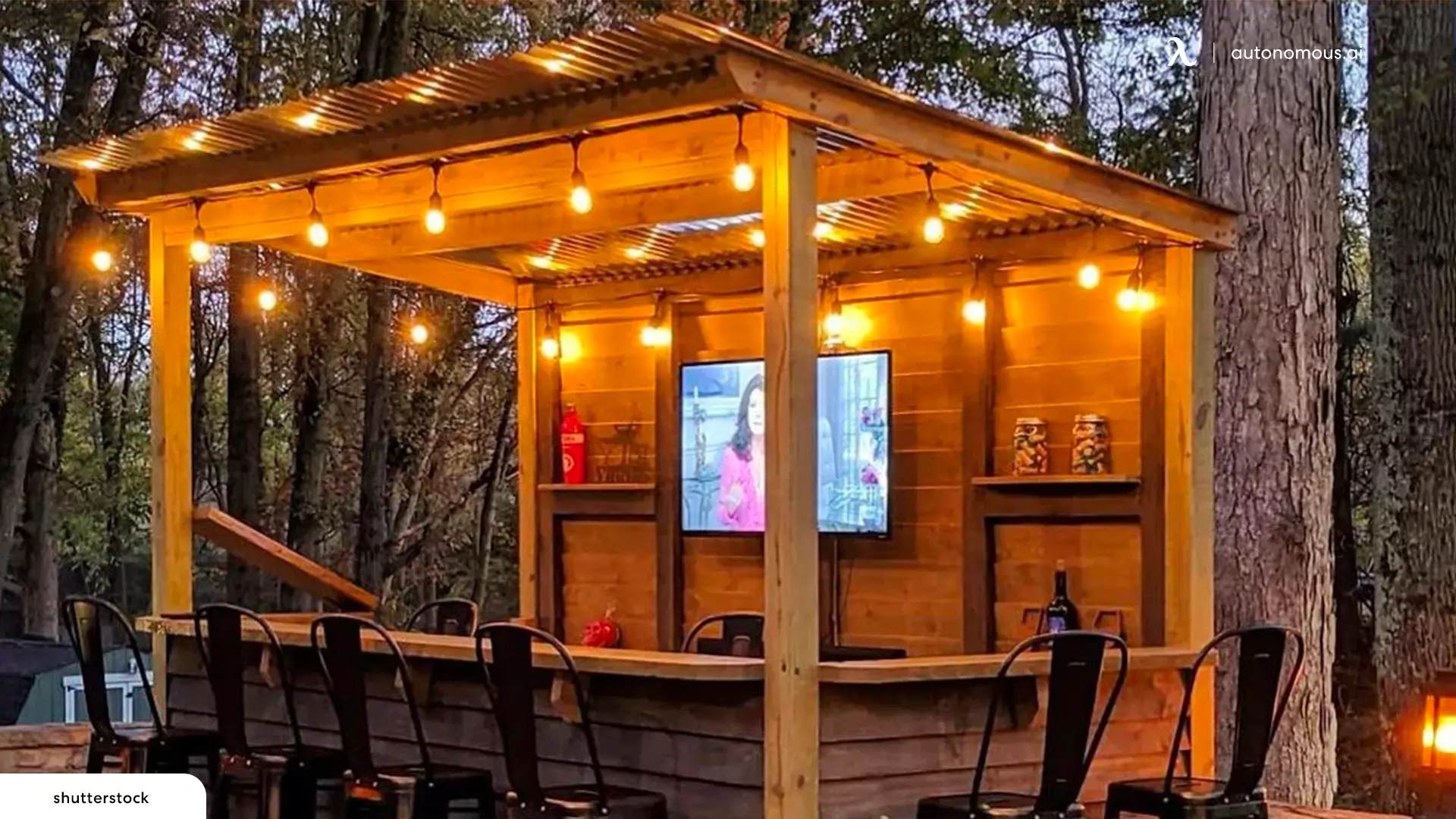 18. Fashion a Fancy Garden Cocktail Bar with Ceiling Drapes
Swathing a ceiling in fabrics creates a marquee feel and adds a fancy cocktail bar finish. The cocktail sign and the salvaged country-style dresser add details to the setting. 
You may lose yourself a moment and imagine yourself on holiday in your backyard. 
19. Add Bright Colors for a Caribbean Tiki Bar
This Tiki outdoor shed bar feels more like it belongs on a beach in a tropical paradise than in a backyard garden. The flashes of bright yellow contribute to the summer atmosphere.
You can add some tropical cocktails and flowers to help enhance the environment. Include music from the islands to top a perfect mood.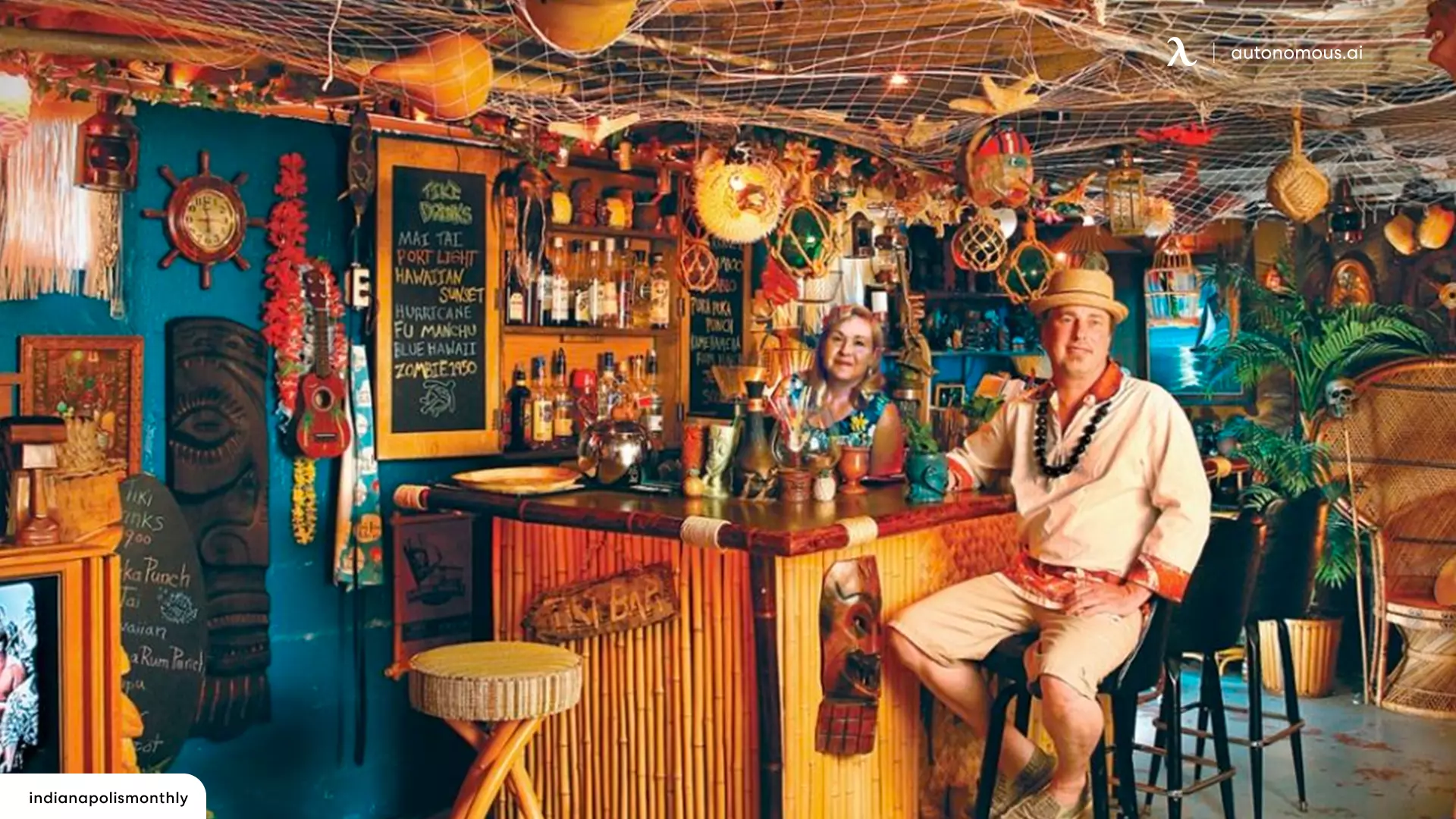 20. Outdoor Kitchen and Bar Combo
A fully-equipped outdoor kitchen paired with a backyard shed bar can work wonders. It improves your outdoor barbecue experience. The layout centers around the kitchen and cold drinks. 
Guests can smell the delicious dishes while they cook and still engage with each other. 
You'll have plenty of room to cook, prepare, and entertain visitors. Consider purchasing a dining table with a fire pit to help warm up the conversation.
Is it Cheaper to Build Your Shed or Buy a Pre-Built One?
In the end, it all comes down to your budget. You may pay less per square foot to create a shed with reduced labor costs. Constructing a shed yourself also gives you greater creative and financial control.
Buying a backyard shed bar saves time. You don't have to be concerned about material costs. It also comes with a guarantee. This shed bar idea saves you money in the long term.
Getting a new shed can be less expensive. It depends on the material and size. Although you must pay for labor and installation, you are not required to pay for tools or materials. 
Conclusion
Whatever shed pub ideas you choose, there are a few things you should always aim to incorporate. 
Use melamine or plastic cups and bowls for smash-proof food and drink vessels. Napkins are always handy for mopping up any spills on your decks. 
The last thing you need is someone slipping and hurting themselves in your backyard bar.
Having a customized bar is marvelous. It also allows you to install outdoor lighting, whether permanent or elegant, and evocative lights. 
Cushions and blankets are nice to have on hand for comfort when the sun goes down.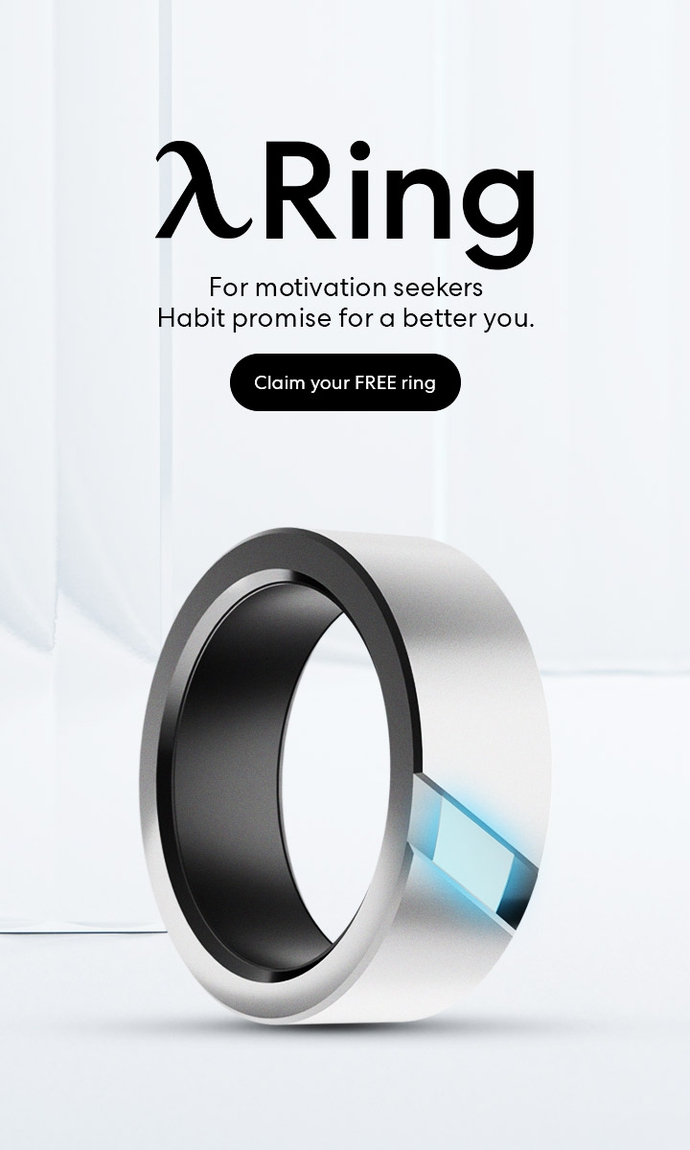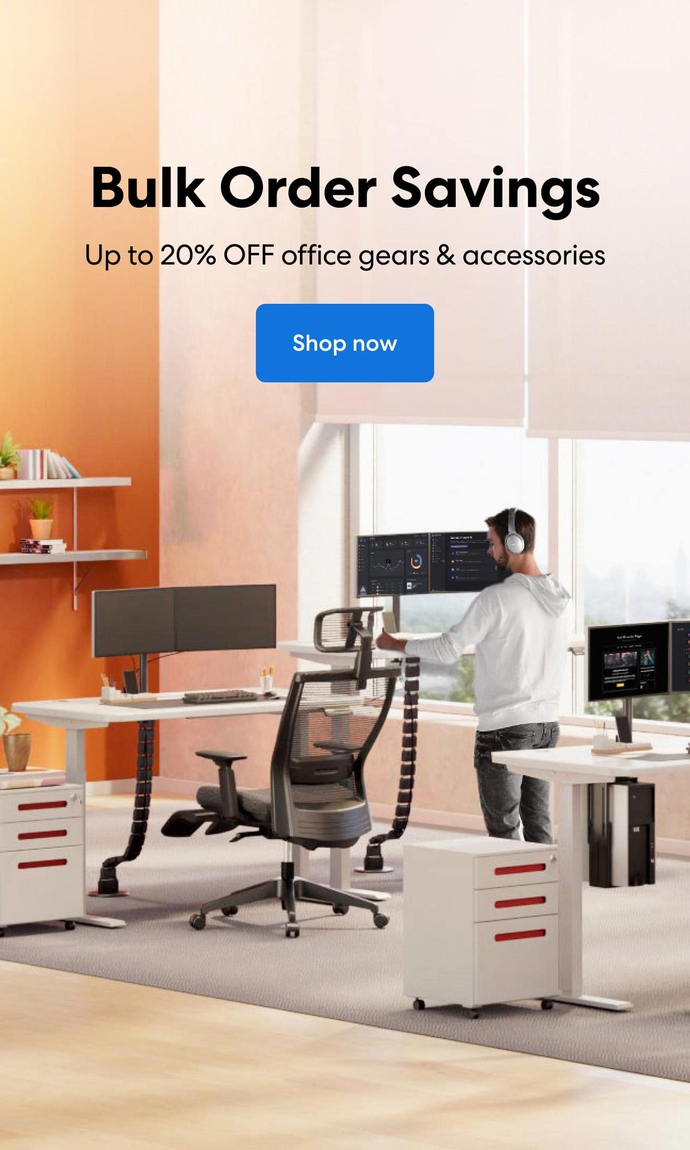 Subcribe newsletter and get $100 OFF.
Receive product updates, special offers, ergo tips, and inspiration form our team.