Smart Products
What Is Monitor Pixel Density? Top Monitors with High Pixel Density
9,203 Views
The pixel count of your display refers to how many pixels are displayed on every inch of your screen. The greater the number, the more detailed the image on your screen. The optimal pixel intensity for your display is determined by the quality and display size. We'll explain this phenomenon and what you should consider when choosing monitor pixel density.
Your screen contains a huge number of pixels that make up the image. Your screen quality or resolution determines however many pixels you have. For instance, a High Definition display contains 1080 pixels. A Quad HD+ monitor contains 1440 pixels, and a 4K monitor contains 2160 pixels value. The monitor with high pixel density refers to the number of pixels per square inch determined by the screen size or resolution.
The clearer the screen, the stronger is PPI (pixels per inch). There are four tiers to categorize it.
The fundamental pixel density ranges from 0 to 96 pixels per inch.

The usual pixel count is 94 and 120 pixels per inch (PPI).

The monitor pixel density of a high pixel resolution ranges from 109 to 145 PPI.

At 145 PPI, very high pixel intensity is achieved.
The monitor pixel density is determined by the quality and display size. For instance, a 24 inches Full HD display has a PPI of 93. The pixels are increased by one another, and the screen resolution in inches is split. To calculate the resolution of a 24-inch Full HD display, multiply 1080 width 1920 pixels, then split by 24. With a bigger display, the sharpness is divided by a greater amount. As a result, the pixel density is reduced, which is why, with bigger displays, you'll need a better resolution.
What are Monitors With a Higher PPI?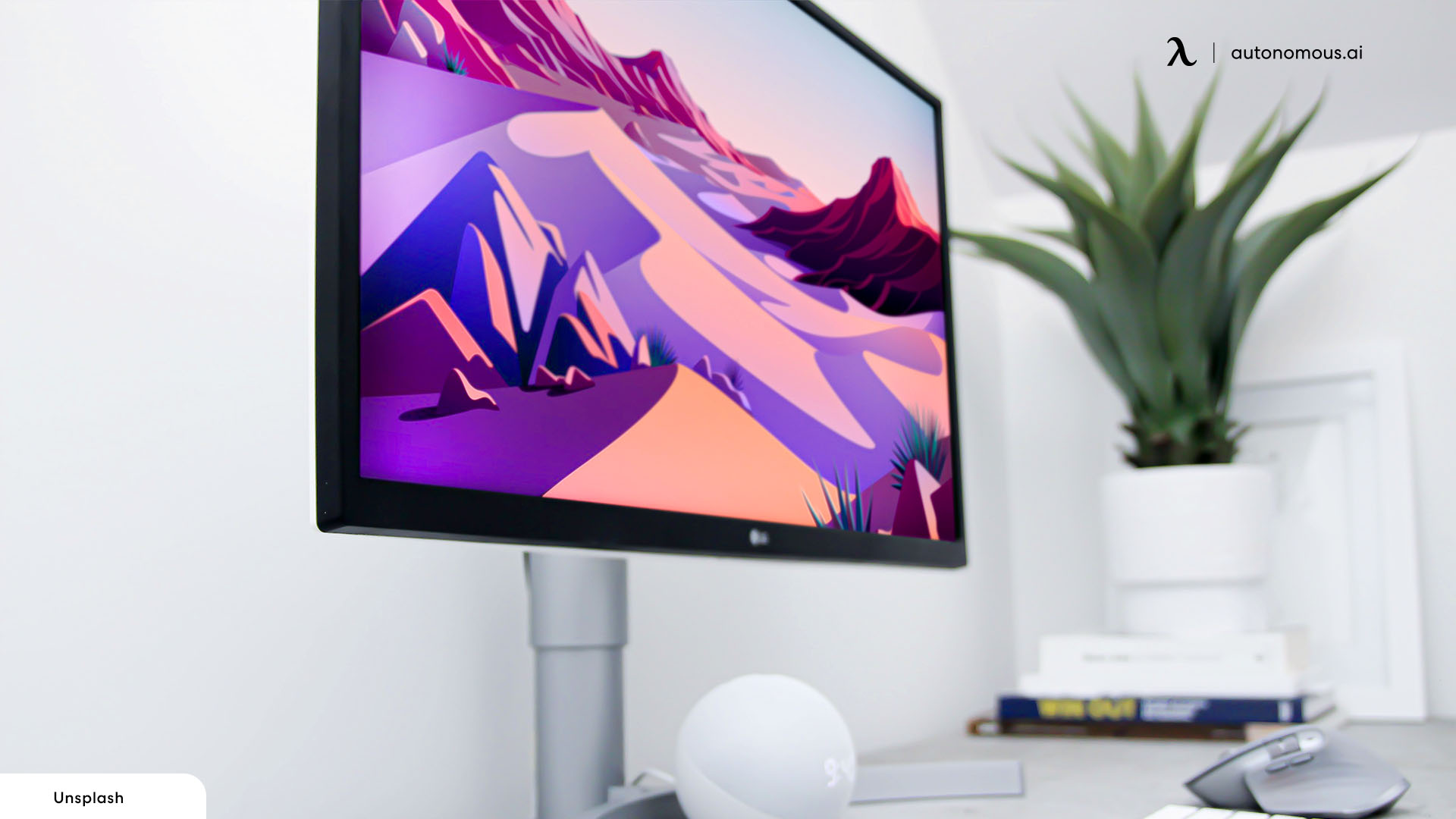 As you might expect, a display with a higher pixel density is regarded as a high PPI monitor. Although what exactly does it imply? – Let's pretend you possess two monitors. The first is 34′′ and seems to have a 1080p (1920by1080-pixels) picture quality, and the further is 28′′ and also has a 4K monitor pixel density (3840by2160-pixels). What of the two has a greater PPI?
Presumably, the 4K screen, correct? It boasts 8,284,420 pixels, compared to 2,083,002 on a 1080p display. However! Since the 4k display is small, it has a greater pixel density than the 108PPI gaming monitor ips display, and it also can be considered the best pixel density for a monitor.
Now you know whatever the higher PPI display is, it's not nearly as complicated as it appears. Using a program like Display-Mate monitor pixel density calculator to discover displays with higher monitor pixel density is the ideal route. Display-Mate will reveal PPI for the screen that you're viewing, as well as a selection of other displays with comparable PPIs. Considering PPI fluctuates from screen to screen, this technique is highly useful even if all have had the same perseverance.
Stuff to Keep in Mind When Buying a High-Resolution Monitor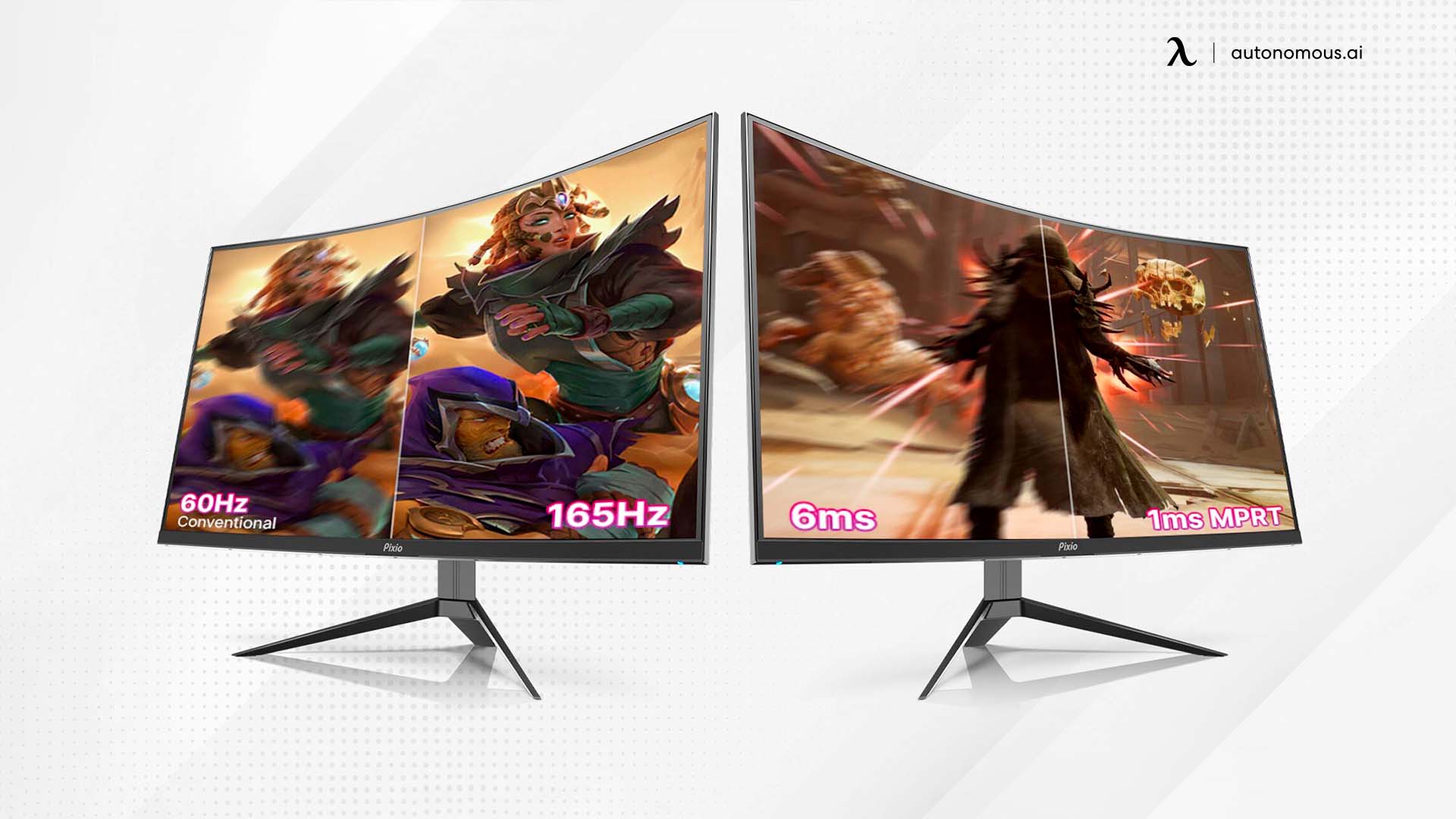 Higher-PPI display monitors are popular among PC gamers. The high-res enhance the visual quality of your game, particularly while playing professional games like Mine craft or Firefight. If you're looking to purchase a fresh screen to improve your gaming experience, you'll need to know which specs to search for.
When purchasing a novel screen, there are several specifications to consider. The display monitor's display rate is the most important factor. The advanced the number, the merrier. Most displays have a frame rate of 60 or 121 Hertz, which seems to be insufficient for multiplayer games. According to the game and financial constraints, a skilled gamer should choose between 144 Hertz and 240 Hertz. The PPI also varies between a curved vs. flat monitor.
To stay up with a decent gamer nowadays, all 26" and 34" displays should have a minimum of 120-hertz. The greater the group, the more pricey it becomes, as does the price tag. The monitor's system response is the next thing you should check. It is extremely critical in FPS games because you only have a few seconds to respond or fire before ever being killed. The lesser, the preferable, although anything under 10 milliseconds is OK.
There is also a resolution, which may be more straightforward. The higher the level, the greater. A 4K display has a resolution of many pixels, although a Q-HD display monitor has more pixel value than a 1020p display. A further characteristic to check for when purchasing a new screen display is PPI, or Pixels per Inch. It is only an alternative technique of measuring the image, and it has no bearing on efficiency.
List of Monitors with a High Pixel Density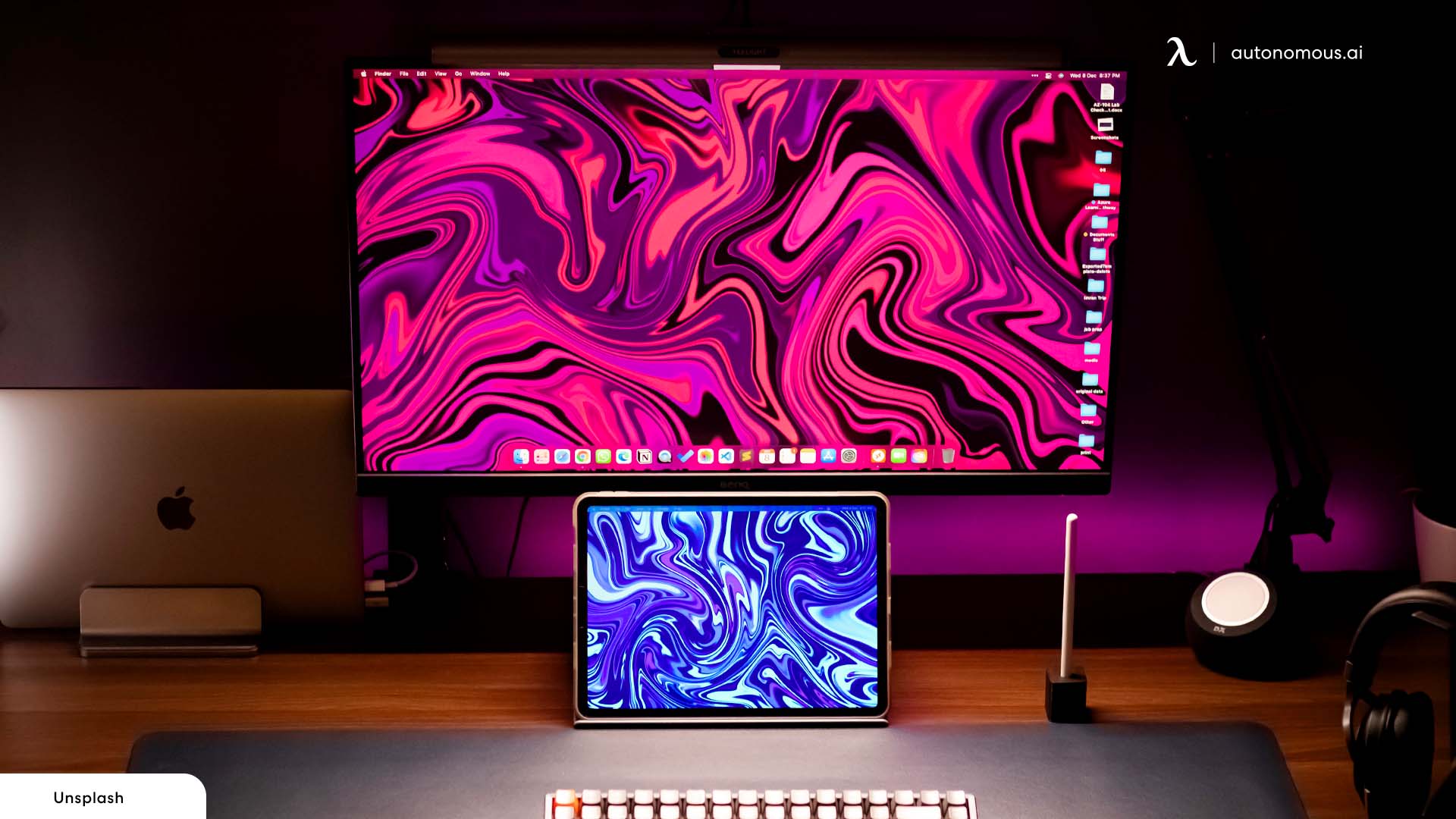 The Dell Ultrasharp U2715H 27′′ QHD Monitor with high monitor pixel density is what we suggest. We've spent a long time searching for high-resolution displays, and the Dell's Ultra-sharp U2715H has been one and only of the finest we've found. It boasts a PPI of 109 and res of 2560 x 1440 characters. It also can be set on a resolution of a gaming monitor 1920x1080 pixel quality.
Other high-resolution monitors are the following depending on monitor pixel density comparison:
The LG 27UD68-W 4K display is a

PC gaming monitor which offers a 3840 x 2160 quality and a PPI of 163.

The ASUS MX27AQ monitor features a PPI of 100 and a 2560 x 1440 quality.

The BenQ GW2765HT display offers a 96 PPI, and it can be a

gaming monitor of 2560x1440 quality.

The display of the Acer-Predator XB271HK screen is 3840 x 2160 pixels, with a PPI of 163.

The View-sonic VX2778 monitor features a 2560x1440 pixel density and a PPI of 127.5.
You can also check out other Pixio Monitor reviews available online before making your purchase.
FAQs
Question: What is a good monitor pixel density for a monitor?
Answer: A pixel count of 90-110-PPI is ideal for Pcs. If a display's pixel count is substantially higher, things and words will appear exceedingly tiny and may be difficult to read.
Question: Is pixel density important?
Answer: A greater pixel density, or PPI, implies that everything shown on your screen will have a bit more clarity. It translates to better visuals, typefaces, cleaner lines, or a greater level of quality.
Question: How to measure pixel density?
Answer: We can calculate pixel density with the help of the Pythagoras theorem and other online tools.
Subcribe newsletter and get $100 OFF.
Receive product updates, special offers, ergo tips, and inspiration form our team.
WRITTEN BYAutonomous
We build office products to help you work smarter.