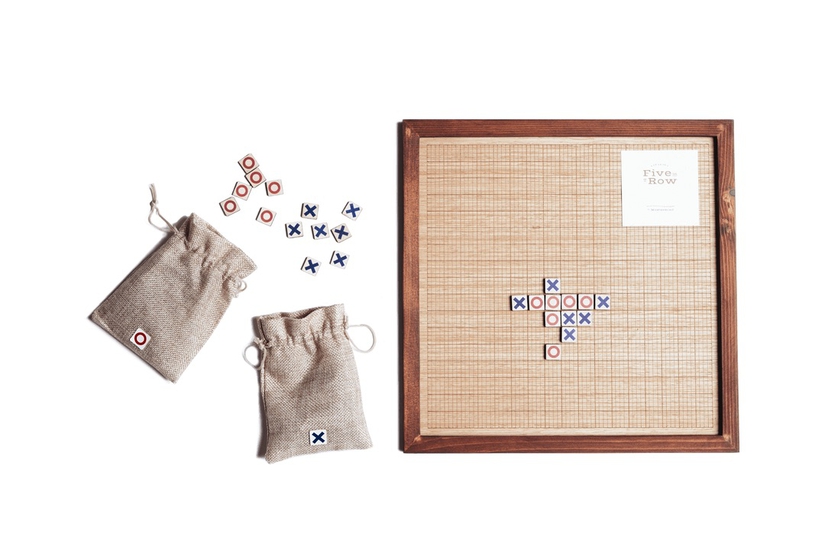 Working from home?
Get special pricing
The Recall - Five in a Row by Maztermind
$98
Ships by Feb 11
|
Free & flexible shipping
|
30-day returns.
• It took 22 hours and 15 craftsmen to recreate the traditional game • Oak board with built-in XO pieces with magnets • Can be used to attach daily reminders • Familiar games help relive childhood memories • Proudly crafted in Vietnam
• 6-month warranty
Connect five pieces in a line before your opponent. The Recall - Five In A Row is now in your hands every time you can spare a moment for a challenge or a bit of relaxation.
FAQs
Don't see the answer to your question?