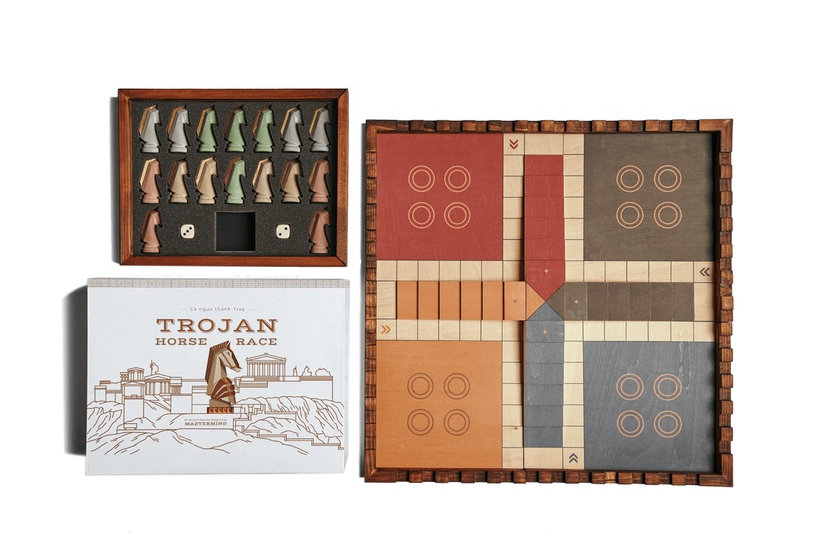 Working from home?
Get special pricing
Trojan Horse Race - Ludo by Maztermind
$268
Ships by Feb 11
|
Free & flexible shipping
|
30-day returns.
• Each chess set is handcrafted by 15 craftsmen within 20 hours • 3D pine chessboard, easy to disassemble • Natural cement chess pieces with rustic earth colors • Bringing sustainable value in living space • The perfect gift for special occasions • Proudly crafted in Vietnam
• 6-month warranty
Inspired by the famous Trojan horse's story, Maztermind redesigned the standard ludo set, reviving the heroically festive air of the ancient battle. With its unique combination of materials and meticulous hand-crafted cement casting techniques, Trojan Horse Race Ludo is an exquisite set coming complete with everything you need to play the classic game.
FAQs
Don't see the answer to your question?