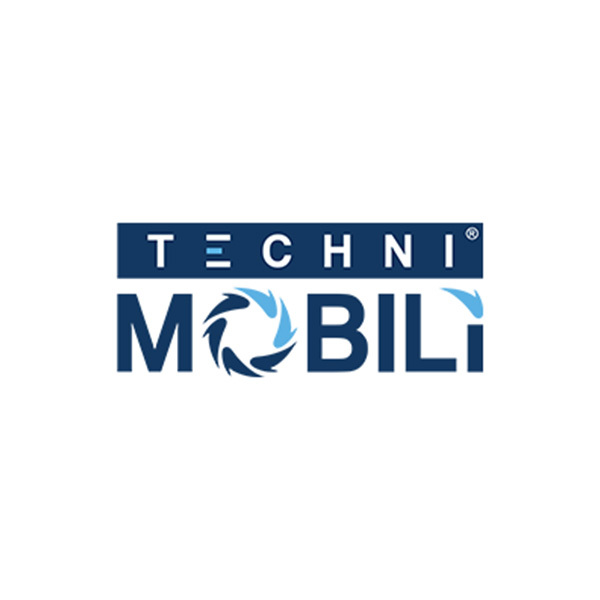 Techni Mobili
Techni Mobili® offers a variety of Home/Office Furniture, specializing in ergonomic design.
Categories
All
Standing Desks
Ergonomic Chairs
Gaming
Furniture
Sorry! No products match filter criteria.
Need help?
Orders & Returns
CS Manager
Product Compliance
Terms & Policies
Refund policy
Any returns due to change of mind, delivery refusal, undeliverable/wrong/incomplete address or similar reason, will have 15% restocking fee applied. 
Shipping policy
All shipping charges are incorporated into the listed sale price on Autonomous Sites. Thus, shipping is provided free of charge to Autonomous Customers. 
Warranty policy
Gaming Chair: 2-YEAR WARRANTY

Gaming Desk: 5-YEAR WARRANTY

Gaming Chair Internal Metal Frame*: LIFETIME WARRANTY

RTA Products, LLC has warranted the Techni Sport products to the original purchaser who acquired a new product from RTA Products or its authorized re-sellers of the product against defects in material or workmanship.

This warranty is expressly limited to the repair or replacement (at its option) of defective product components or materials as a result of a defect in materials or workmanship. This warranty is limited to merchandise purchased in the Continental United States, excludes AK, HI and PR. No assembly labor is included. The word "defects" as used in this warranty, is defined as imperfections that impair the utility of the product.

Replacement Parts under Warranty for International / AK-HI-PR orders: RTA Products will replace the part free of charge, while customer is responsible for shipping costs plus any International local taxes or duties.

Warranty for International orders - replacement parts: buyer is responsible for shipping costs plus any local taxes or duties.

This warranty applies under conditions of normal use but does not apply to defects that result from intentional damage, wear & tear, negligence, unreasonable use or exposure. 

Internal metal frame*: Refers to the internal metal steel structure of the seat and back only.

Liability for consequential damages is excluded to the extent exclusion is permitted by law. This warranty gives you specific legal rights, and you may have other rights that vary from State to State.

RTA Products does not warrant: a) natural variations in character marks b) changes in surface finishes due to aging or exposure to light c) marks, scars, or wrinkles occurring naturally in leather d) failure resulting from normal wear and tear e) the matching of colors, grains, or textures of natural materials f) the colorfastness or the matching of textiles, including an exact match to cuttings or to swatch cards g) damage, marking, or staining of veneer surfaces due to contact with rubber or similar compounds, damage from sharp objects or imprinting from writing instruments, or prolonged exposure to direct sunlight h) we do not warrant products that are exposed to extreme environmental conditions or that have been subject to improper storage.

RTA Products shall not be liable for loss of time, inconvenience, commercial loss, or incidental or consequential damages.

Any modification to the original product voids the warranty. We do not warrant the performance of the product when used in combination with other than original products.

This product has been designed for and is intended for office, home-office and gaming use only. This warranty is Original Purchaser's sole remedy for product defects, and this warranty does not extend to any product, or damage to any product, caused by or attributed to abuse or misuse, products used for commercial or rental purposes, use modifications of, or attachments to the product, and products or parts not used, maintained, or extended here under is in lieu of any and all other warranties, express or implied, including without limitations any implied warranty or merchant ability or of fitness for a particular purpose.

Report any defects to RTA Products, LLC together with your sales receipt or other proof of purchase. If the chair is defective within the terms of the warranty, RTA Products, LLC will furnish a replacement chair (at its option) at no cost of equal or similar value and design.

RTA Products will advise you of the procedure to follow in making warranty claims. The following are the procedures for warranty claims:

a) Contact us directly via e-mail to [email protected] Please provide your original ORDER#. Explain in your e-mail the issue/s you have with our product. Please allow up to 24 hrs for our Customer Support team to reply. If your matter is urgent and requires immediate attention, you are welcome to call us between Monday - Friday - from 9am-4pm (Eastern Standard) at 866-782-5520. Please be advised that you are still required to provide all details in writing via e-mail.

b) If we determine that replacement will remedy the situation, and in order to determine the extent or the cause of the defect, purchaser will need to send the part in question at purchaser's expense. Once we receive the part, we will examine it and determine whether the claim is valid (or not), and then proceed to send the replacement. We will ship the replacement at our expense.
See more
About Techni Mobili
Techni Mobili is a brand that produces a variety of computer desks and other home and office furniture. Purchasing office furniture from Techni Mobili has many advantages as they are one of the best in this regard. However, if you consider buying a desk from Techni Mobili, you must consider a couple of things first. A good computer desk is essential in any office setting. Not only does it provide a comfortable workspace, but it also helps to keep the office organized and efficient. A good office desk should be sturdy enough to support a computer and any other equipment, provide ample workspace, and be adjustable to fit the user's needs. The desk should also be adjustable so that the user can adjust the height and angle of the desk to fit their needs. The desk should also be ergonomically designed to reduce strain on the user's body and improve posture. All these qualities are exactly what Techni Mobili modern office desk with storage offers. We are here to guide you on why the computer desks by Techni Mobili are one of the best for office as well as gaming purposes. One of the best computer desks and other office furniture offered by the Techni Mobili store is now on Autonomous, so let's have a look at what it has to offer!
Techni Mobili: Your One Stop Solution For Home and Office Furniture
The Techni Mobili desk is made from a variety of materials, including wood, metal, and glass. Consider the look and feel of the material and how it will fit in with the rest of your home or office. Some Techni Mobili desks require assembly, while others come fully assembled. If you are not comfortable with assembling a Techni Mobili computer desk, you may want to look for a Techni Mobili computer desk that comes fully assembled or consider hiring someone to assemble it for you.
Techni Mobili Standing Desk
Standing desks may help reduce the risk of certain health problems associated with prolonged sitting, such as obesity, heart disease, and back pain. Standing desks can help improve your posture by promoting a more upright position. This can reduce the risk of back pain and other musculoskeletal problems. Some people find that standing desks help them stay more focused and productive. This may be because standing can help reduce fatigue and increase energy levels.
Techni Mobili L-Shaped Desk
L-shaped desks provide a lot of surface area for you to work on, which can be useful if you need space for multiple monitors, papers, or other materials. A Techni Mobili L shaped desk is the best solution for you. L-shaped desks can help you make better use of a small or awkward-shaped room. They allow you to create a workspace that fits your specific needs and layout.
Techni Mobili Rolling Computer Desk
Because they are mounted on wheels, rolling computer desks can be easily moved from one location to another. This can be useful if you need to rearrange your office or if you need to work in different locations. Rolling computer desks can be used in a variety of settings, including home offices, classrooms, and conference rooms. They can be easily moved to where they are needed, making them a flexible choice for busy offices. The Techni Mobili rolling computer desk is also very flexible.
Why You Should Choose Techni Mobili Chairs?
Techni Mobili chairs are designed with comfort as a top priority. Many of their chairs feature padded seats and backrests, as well as adjustable lumbar support and armrests. Techni Mobili chairs come in a range of styles, so you can choose a chair that fits your personal taste and decor. If you think you should get a smart standing desk, a Techni Mobili L shaped desk, or a Techni Mobili rolling computer desk along with a very good ergonomic office chair, visit the Techni Mobili store on Autonomous right now and get your hands on the best chairs in the market.