Imagine the rush of adrenaline as you zoom past your competitors, drifting through turns and experiencing the thrill of high-speed racing from the comfort of your own home. With a steering wheel gaming setup, you can turn this dream into a reality. From the immersive gameplay to the precise control of your vehicle, a racing wheel setup can provide an unparalleled gaming experience along with other tech gadgets and PC accessories.
But before you jump behind the wheel, it's important to weigh the pros and cons of this gaming setup, as well as to learn some tips for getting the most out of your gaming sessions. So buckle up and let's explore the world of steering wheel gaming setups together and learn how to set up a gaming steering wheel!
Pros and Cons of Steering Wheel Gaming Setup
Benefits
Immersive Gaming Experience
One of the biggest advantages of using a steering wheel for a gaming computer setup is the immersive experience it provides. Players can feel like they are actually driving a car, making the game more realistic and enjoyable.
Improved Precision and Control
A steering wheel allows for more precise and accurate movements than a keyboard or gamepad, allowing for better control and responsiveness in the game. It is a necessary PC gaming accessory.
Health Benefits
Using a steering wheel with gaming PC setup can provide health benefits by encouraging better posture and reducing strain on the neck and shoulders. This can be especially important for those who spend long periods of time gaming. 
Realistic Feedback
Many modern steering wheels provide realistic feedback through force feedback technology, which can simulate the feeling of driving on different types of terrain, adding to the realism of the game.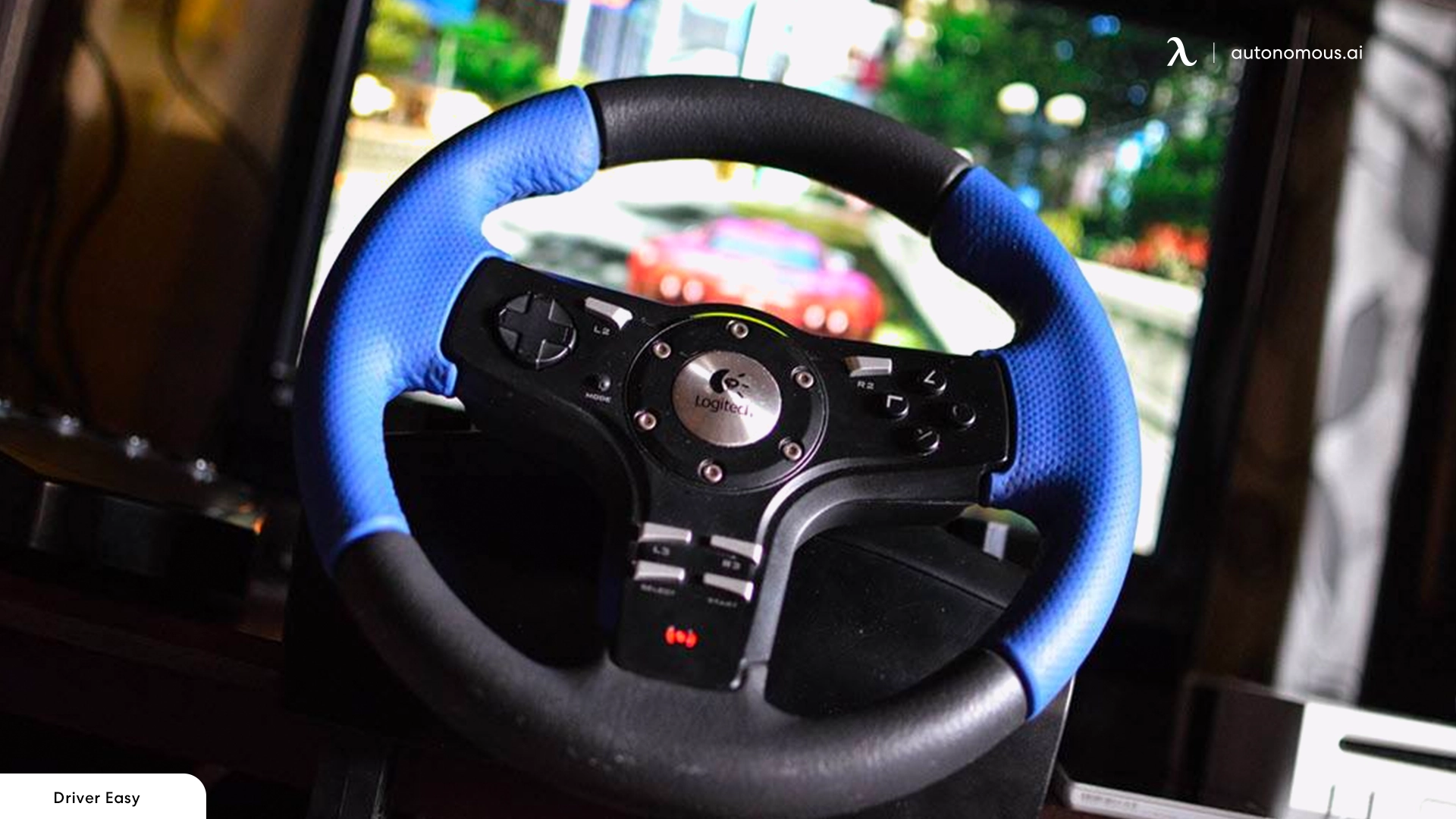 Disadvantages
Cost
A high-quality steering wheel can be expensive, and may not be feasible for all gamers.
Limited Game Compatibility
Not all games are compatible with a steering wheel, which can limit the games that can be played with this type of setup. 
Overall, the benefits of using a steering wheel for gaming greatly outweigh the disadvantages, making it a worthwhile investment for serious gamers who want a more immersive and realistic experience.
Top Tips For Steering Wheel Gaming Setup
Now that you have your steering wheel gaming setup ready, it's time to get the most out of it. Here are some top tips to help you learn how to set up a gaming steering wheel: 
Adjust The Settings
Before you start playing, make sure to adjust the settings of your game according to your liking. This includes adjusting the sensitivity of the wheel, pedals, and other controls. 
Use a Comfortable Seating Position
A comfortable seating position and good gaming furniture is crucial for extended gaming sessions with your PC racing wheel setup. Make sure you have a comfortable chair with proper back support, and adjust the height and angle of the seat and wheel to avoid any strain on your neck or back.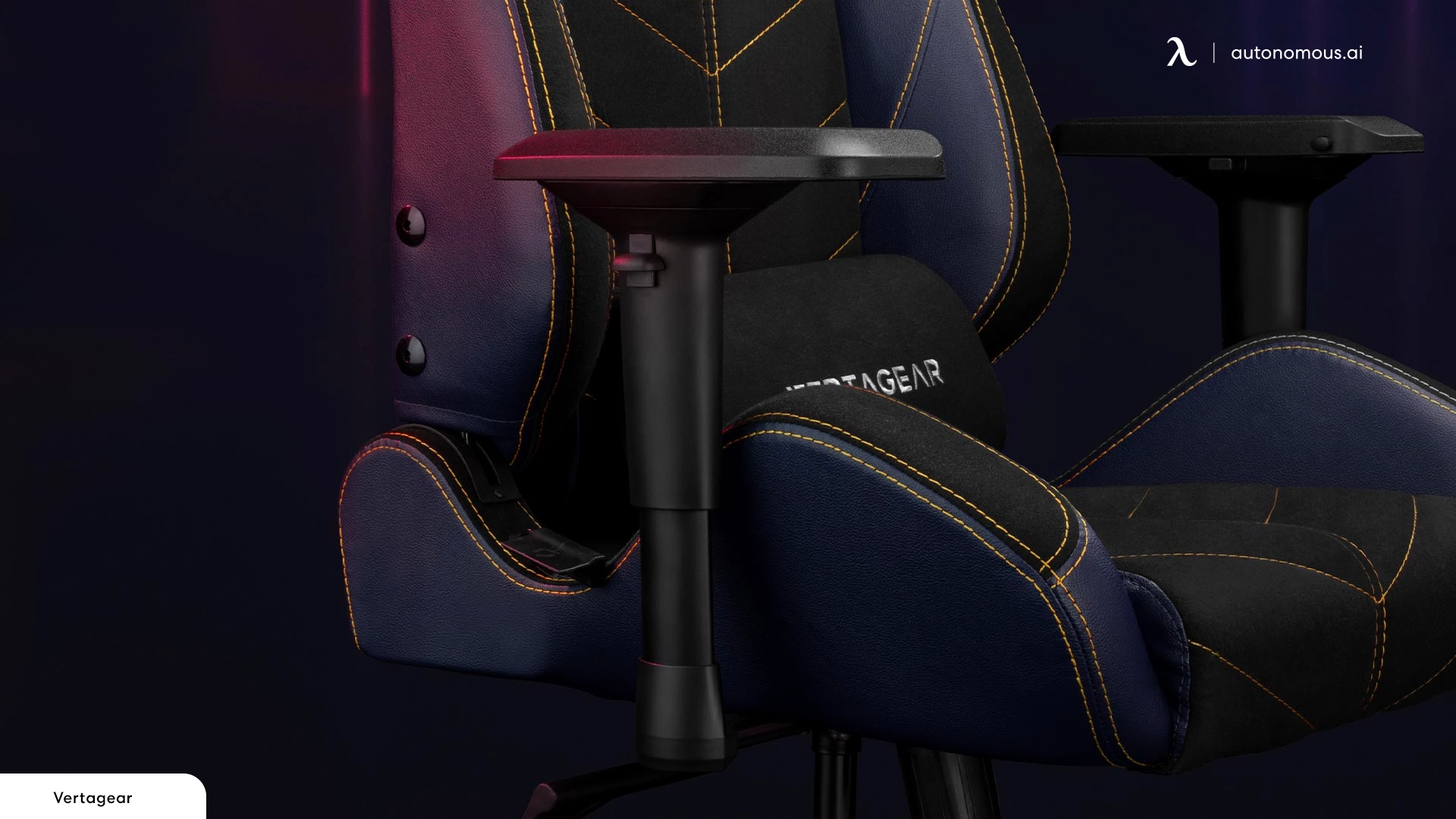 Practice
As with anything, practice makes perfect. Spend some time practicing on different games with different mechanics with your PC racing wheel setup and make yourself better. 
Customization
Most modern racing games allow for customization of the controls. Take advantage of this feature and customize the controls to your liking. 
Choose The Right Game
Some racing games are better suited for a steering wheel setup than others. Make sure to choose games that support steering wheel setups to get the best experience.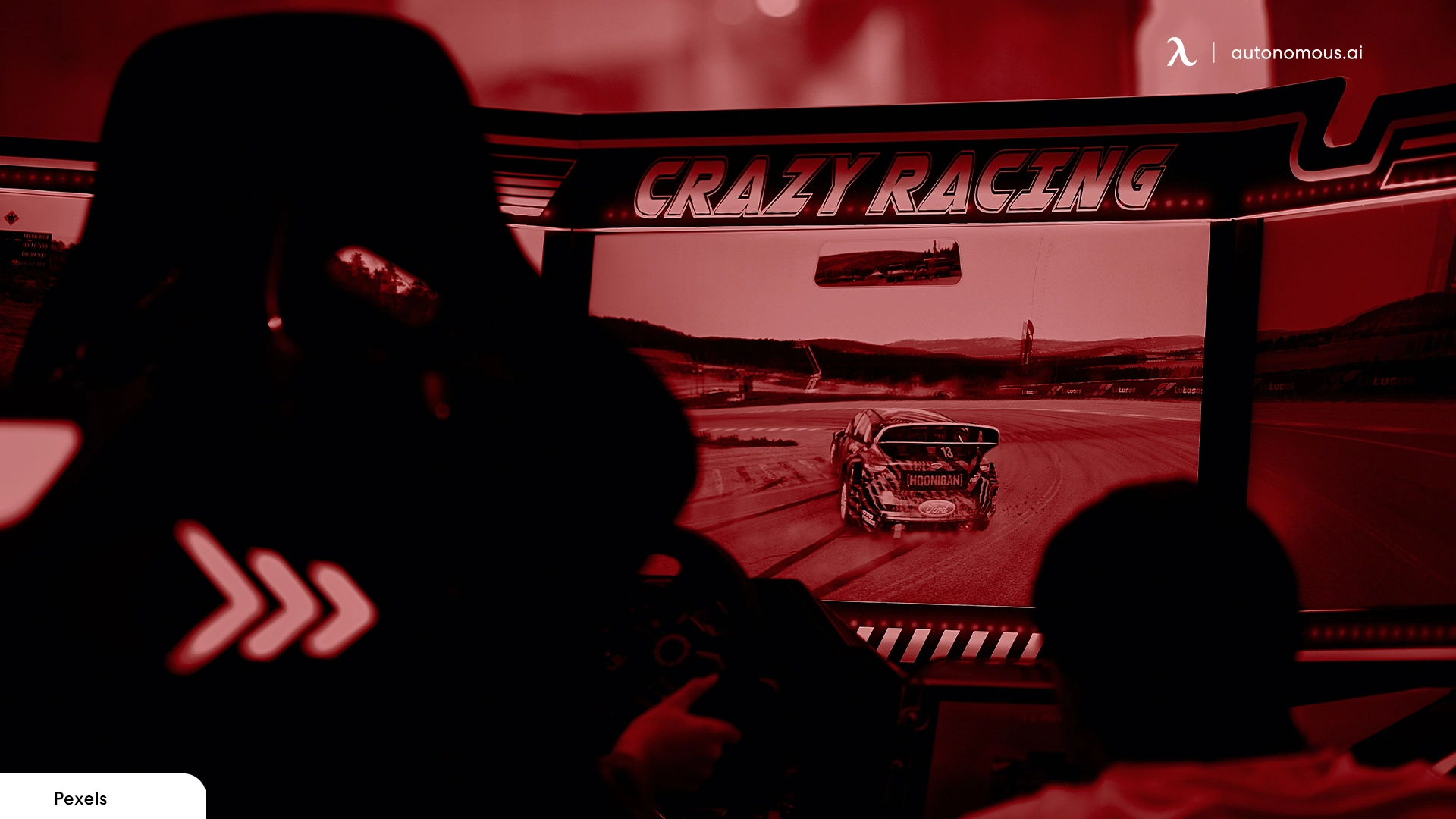 Upgrade if Necessary
If you're serious about racing games, consider upgrading your wheel, pedals, or other parts of your setup to improve the experience.
Experiment with Different Settings
Most PC games offer a variety of settings that can be adjusted to optimize the gaming experience. When using a steering wheel, it's important to experiment with the force feedback, sensitivity, and dead zones until you find the perfect balance that suits your driving style. 
Consider Mounting Options
Depending on your setup, you may need to consider different mounting options for your steering wheel. Some steering wheels come with clamps that can be attached to a desk or table, while others may require a dedicated mounting bracket. Make sure to research and choose the best option for your setup. 
Keep Your Setup Clean
Dirt and debris can get inside your pedals and wheel, causing them to malfunction. Keep your setup clean to ensure everything works properly.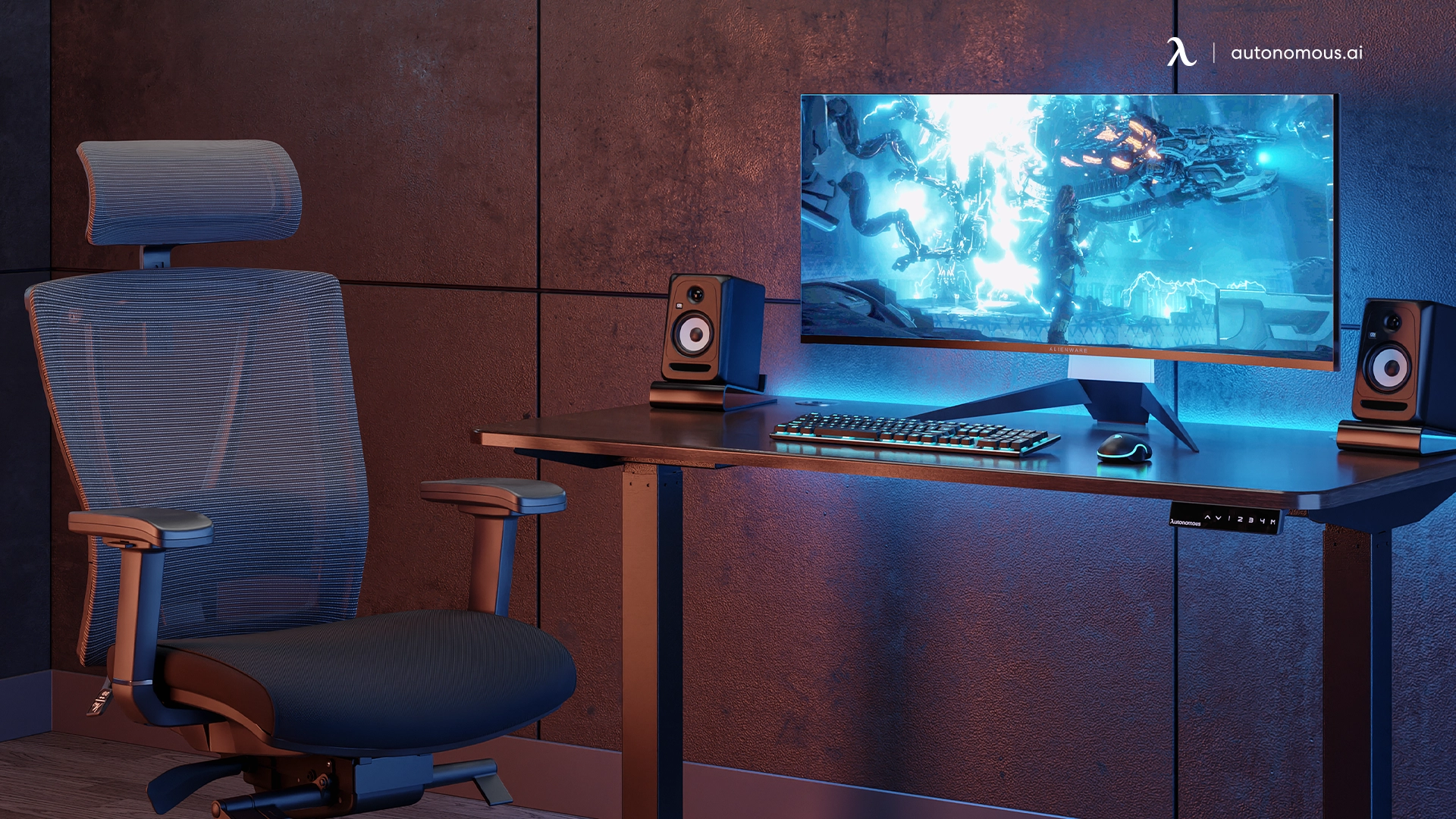 Top PC Steering Wheels for Your Gaming Setup
A PC steering wheel is your best bet to make your gaming setup as versatile and fun as possible. It provides a fully immersive gaming experience, gives a more realistic take on gaming, and helps you enjoy 3D games with full passion. When it comes to the best racing wheel for PC, they are undoubtedly now a new product in the market.
But recently, several modifications have occurred in PC steering wheels and their types. This part will enlist the best steering wheel gaming setup options for gamers looking for functionality and aesthetics. So read on and get to know more about them.
1. Thrustmaster T248
The Thrustmaster PC steering wheel setup has booming features and many additional qualities. It is the latest product by the brand and is compatible with PC and PlayStation devices. The specifications of this PC wheel setup include encoder controls, a magnetic paddle gear, and an LED display. You can also enjoy several customizable options, and the brake pedal can be set to 4 different pressure modes. The LED display in the center may be set up to display a variety of metrics in compatible games, including racing position, lap time, and gear number. You also receive 25 customizable buttons.
2. Thrustmaster T300
The Thrustmaster T300 is another great product from the Thrustmaster store. The gaming wheel has all the qualities of a base gaming wheel. Its design is compatible with beginners as well as advanced-level gamers. The special quality of this gaming wheel is that you won't slip even if the race gets tense, thanks to the genuine feel of the 11-inch Wheel, constructed of brushed aluminum and completely encased in rubber grips. That grip will also be useful with all the force behind that Wheel. To generate 25 watts of power, the Thrustmaster T300 RS GT combines a dual-belt system with a brushless force feedback motor. You'll want to grab on tightly since you'll feel every curve in the road. Is there anything more required for a game that feels almost real?
3. Thrustmaster TMX
The Thrustmaster TMX makes a huge difference to the right gaming experience. The Wheel offers a moderate but good resistance level, making your gaming experience more fun. Though priced a bit high, this Wheel is mainly designed for gamers who are more at a professional level of gaming. The pedals are made of plastic and offer some resistance, which is a feature many people dislike.
4. Fanatec GT DD Pro
This PC gaming wheel has set a new standard for gaming PC setups. The direct motor drive gives the steering wheel power to enjoy a near-to-real gaming experience. If you wish to enjoy the experience of real-life virtual gaming, then this wheel is for you. You can feel every speed break and bump with this PC wheel and enjoy a smooth gliding action due to the sturdy construction of the wheel.
5. Logitech G Pro Racing Wheel
The Logitech Pro Racing Wheel and Pro Racing Pedals are a terrifyingly potent pair for sim racing. Thanks to their great control and fluid action, these wheels are ideal for gamers of all skill levels. The direct drive motor that powers the Pro Racing Wheel will shock you to your little racing boots. The incredible 11Nm (Newton-meters) of torque this unique Wheel produces is astounding. For a PC, it is a tremendous amount of horsepower to put behind the Wheel. It has enough power to give you the sensation of being in a race vehicle.
6. Fanatec CSL Gaming Wheel
The Fanatec CSL gaming wheel is another top-quality direct drive wheel that is an amazing-looking addition to your gaming setup. This gaming wheel is compatible with Xbox, Xbox One, Xbox Series X, and PC setups. The premium build aluminum design adds a smooth finish and lasting comfort and grip to the user. The gaming wheel has a LED screen to provide complete information on display. It is easy to use and one of the good picks for beginners.
7. Logitech G923 Trueforce
The Logitech G923 gaming wheel offers many desirable features you can find in a product. These features include control, response, and strong feedback. This is why the gaming wheel is suited to many racing games, from conventional to advanced versions. The Logitech gaming wheel is designed to give you full control over swift movements and high-speed car chasing thanks to its strong grip. The G923 package's biggest feature includes more than just a racing wheel and wheelbase. There are three pedals in the package, and they are top-notch ones.
8. Hori Racing Wheel Overdrive
The Hori racing wheel is the way to begin for someone starting low and starting with the basics. This gaming wheel is highly feature packed at an amazing price. The kit has a high-quality, good-grip steering wheel and pair of pedals which facilitate quick and precise response. An 11-inch steering wheel and clamps are included with the Hori Racing Wheel Overdrive so that you can mount it to your desk. The Wheel's turning range is less than that of high-end choices, but it will still provide you with 270 degrees of rotation. You may even reduce it to 180 degrees for more immediate input.
9. Hori Mario Kart Racing Wheel Pro Deluxe
The Mario Kart gaming racing wheel truly depicts the Mario racing game and will excite the Kart racer in you. Coming in at a reasonably affordable price, the gaming wheel is a pro-level device with a top-quality feedback system. Though initially, you might find it hard to control the turns and experience some resistance. The racing cart features a decent size wheel, enough for a smooth grip for teenagers and adults. The Wheel is also customizable to different sensitivity levels.
FAQs
What is a steering wheel gaming setup?
A steering wheel gaming setup consists of a steering wheel, pedals, and other peripherals used for controlling a video game on a personal computer (PC) or home video game console (HTPC). In comparison to using a standard gamepad, it makes the user feel more like they are in charge of the vehicle they are simulating. 
Why should I use a steering wheel for gaming?
Using a steering wheel for gaming provides a more realistic and immersive experience compared to using a traditional gaming controller. It allows you to feel like you are actually driving a car and makes racing and driving games much more fun and challenging. 
How do I set up a gaming steering wheel?
Setting up a gaming steering wheel typically involves plugging it into your PC or gaming console and installing any necessary drivers or software. You may also need to adjust the settings in the game to ensure that the steering wheel is properly calibrated and functioning correctly. 
What is the best gaming steering wheel setup?
The best gaming steering wheel setup will depend on your personal preferences and budget. Some popular options include the Logitech G29 or Thrustmaster T150 Pro and Fanatec CSL Elite Racing Wheel. 
Can I use a steering wheel for games other than racing or driving games?
While steering wheels are primarily used for racing and driving games they can also be used for other types of games that require precise and nuanced control such as flight simulators.
Conclusion
Rev up your gaming experience with a steering wheel gaming setup. From improved immersion to precision control, discover the benefits and top tips.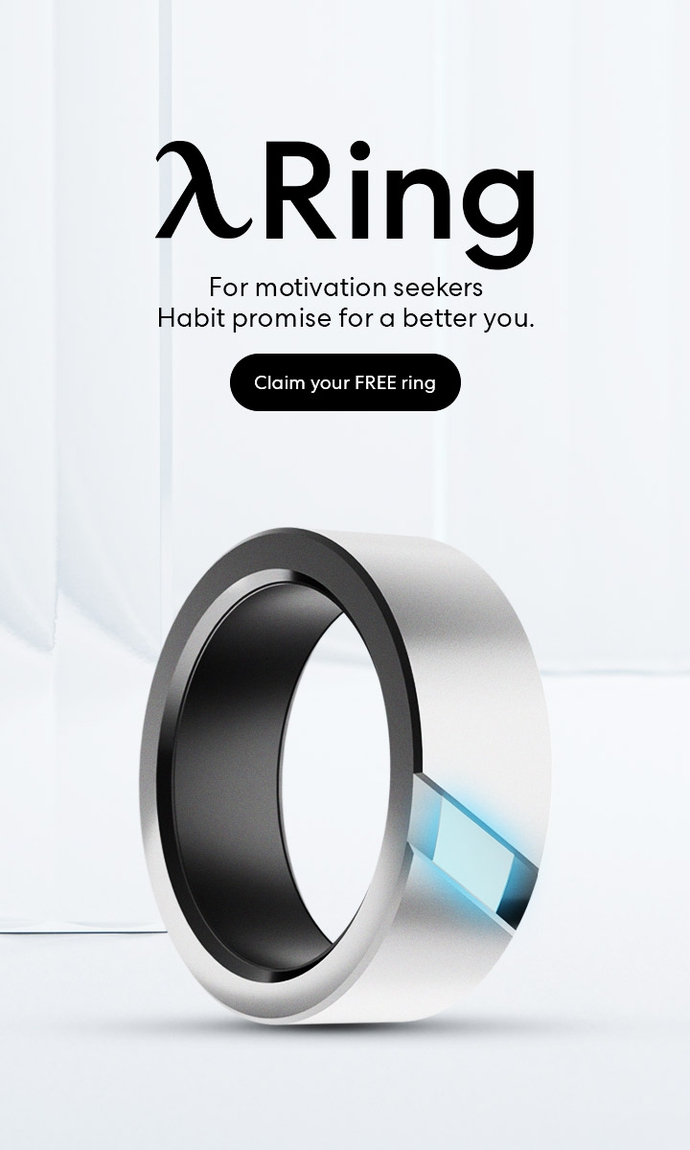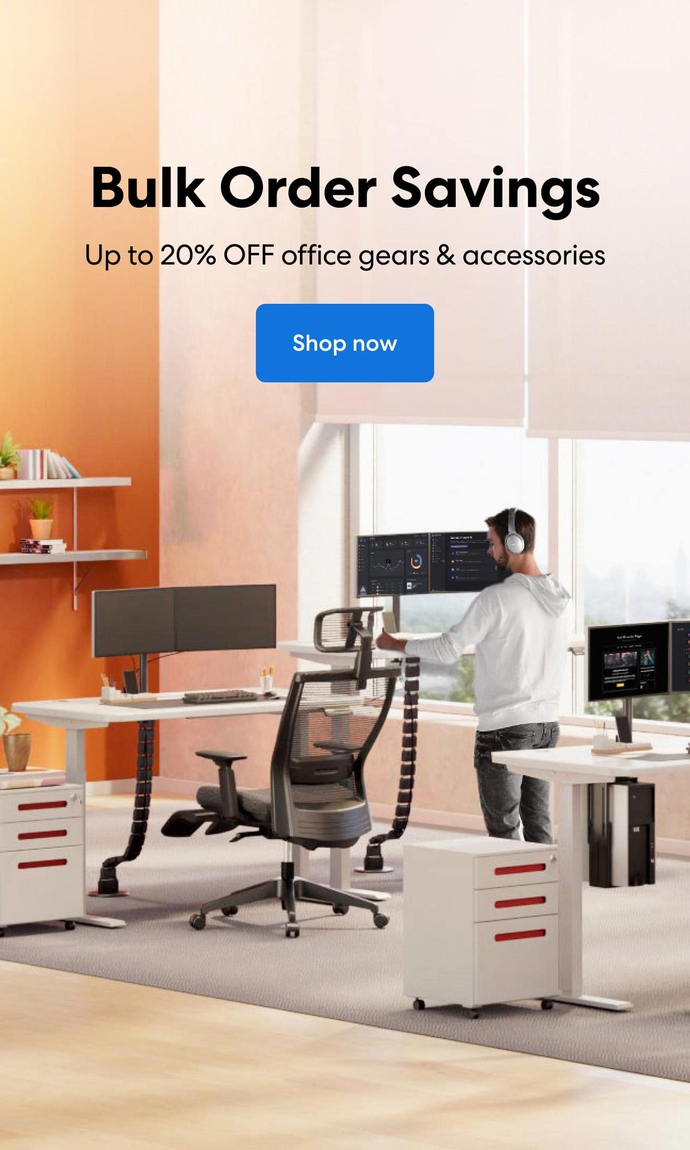 Subcribe newsletter and get $100 OFF.
Receive product updates, special offers, ergo tips, and inspiration form our team.