If you're looking for a fun and effective way to burn calories and stay fit, you should consider a HIIT treadmill workout. These are short-burst exercises that can help improve your cardiovascular fitness and burn calories in a short time. 
It can be difficult to get a good treadmill cardio workout without proper gym equipment. In this article, we'll look at the top HIIT treadmill workouts that can make your cardio fun and review the five best foldable treadmills for HIIT workouts.  
Whether you're looking for a fun treadmill workout, a double treadmill, or the best foldable running treadmill, keep reading, as this guide is for you! 
How HIIT Workouts Work?
Also referred to as High Intensity Interval Training, HIIT workouts are short bursts of intense treadmill exercise followed by a recovery period or low-intensity exercises. There are many benefits of running on the treadmill, but the main goal of HIIT treadmill workouts is to increase your heart rate before allowing it to rest in the recovery period.  
There are many reasons to try HIIT treadmill interval workouts, some of which include the following: 
Increased oxygen consumption: The need for increased oxygen during intense training activates the "after burn" effect, causing your body to burn calories at a higher rate when the workout ends. 
Increased metabolism: Since the body is burning many calories, it leads to increased metabolism.
Improved cardiovascular fitness: Treadmill HIIT training can help improve cardiovascular fitness by pushing your heart and lungs.
Time efficiency: Since HIIT workouts on a treadmill are intense, these are often short exercises helping you save time. 
Sports Medicine research suggests that HIIT exercises are much more beneficial than other types of moderate activities. 
8 HIIT Treadmill Workouts
Whether you're walking on the treadmill to lose weight or want to maintain a healthy lifestyle, you can start the following 8 HIIT workouts on a treadmill today! 
Lateral Walk Workout
According to Katina Brock, a certified personal trainer, you can still achieve a great workout on a treadmill without running. This walking-only routine focuses on the glutes, increases heart rate, and improves balance. 
Although the lateral walk workout has lower speeds, don't let it fool you. It'll push your muscles and give you a good workout. 
When walking sideways on the treadmill, make sure you only use the rails for light support rather than putting your weight on them. Ensure you've got your feet pointed sideways and not to the front of the treadmill when working out. You can mix up the rhythm by moving your feet close to each other, apart, or crossing one over the other.  
The lateral walk workout involves a five-minute warmup at gradually increasing speeds, followed by different forward and lateral walking intervals at varying speeds and inclines. Don't go below two mph or above 4.5. Finally, the routine concludes with a five-minute cool down at gradually decreasing speeds.
A Done-in-30 Workout
If you've got a fitness tracker, you can carry out the "A Done-in-30" HIIT treadmill workout, as it focuses on maintaining consistent effort at certain percentages of your max heart rate. It's one of the best HIIT workouts to get the maximum benefit quickly. 
Whether you're a beginner or have achieved an advanced fitness level, the "A Done-in-30" treadmill workout is ideal. It allows everyone to push their limits, leave their comfort zone, and return to a comfortable phase. 
Start with a 5-minute warmup, such as dynamic drills, following it with easy jogging. Once you've completed the warmup, pick up the pace for the next 30 seconds running at 80% of the effort, immediately slowing it down to 20% for another 30 seconds. 
Repeat this set 10 times before jogging for 2 minutes at a conversational pace. Now report the 30-second run and walk set 10 more times before concluding your workout with a 3-minute cool down walk.
The Hill Ladder Workout
Created by a Nike running coach, the Hill Ladder Workout is an incline exercise that will help boost your leg strength and improve your running posture. Depending on your workout needs, you can adjust the pace to make the workout harder or easier.  
Here is how you can get in a good Hill Ladder workout:  
Do a minute warmup of each of the following exercises: light jog, high knee hugs, high knees, and quad pulls.

Put 10 rounds of sprinting at different inclines. Start with 30 seconds of round 1 sprinting at a 2% incline and continue with 30-second sprints while increasing the incline to 8% by round 4. 

From round 5, continue with 30-second sprints but reduce the incline to 2% by round 7. 

From round 8, continue with 30-second sprints while increasing the incline to 8% until you reach round 10. 

Walk on the treadmill for 90 seconds without an incline (recovery phase) after every round until you're done with round 10.

Cool down with the 1-minute exercise of the following: light jog, figure-4 stretch, and calf stretch.
The Never-a-Flat-Moment Workout
You can get a good HIIT workout without running, and that's possible with the incline feature on your treadmill. Although you won't sprint, you'll be sweating in no time and burning off those calories.  
Here is how you can do the "Never-a-Flat-Moment" workout on your treadmill: 
Do a 3-minute warmup with 1 minute at 3.0 MPH and the other two minutes at 3.5 MPH.

Follow that with a 2-minute walk at 3.5 MPH at a 7% incline.

Ramp the speed to 4.0 MPH and reduce the incline to 4% for the next two minutes.

Reduce the speed to 2.8 MPH but increase the incline to 10% for the next two minutes.

Done? It's time to reduce the incline to 6% but ramp up the speed to 3.2 MPH for another two minutes. 

Follow that up with an increase in incline to 8% and reducing the speed to 3 MPH for two minutes. 

Drop the incline to 3% and maintain the speed at 3 MPH for a minute.  
If you're looking for a running treadmill variant of this HIIT treadmill workout, here's what you should do: 
Do a 7-minute running workout on the treadmill at a 5% incline. Start the first minute at 6.5 MPH and drop it to 3.5 MPH for the next minute. 

Once done, do a 2-minute run at 6 MPH, another 2 minutes at 4 MPH, and the last minute of your workout at 3.2 MPH.
​​​​​​​
The Speed Endurance Workout
This HIIT treadmill workout will test your endurance and help you improve it every time you hit the treadmill. In this exercise, you'll alternate between hard work and a recovery period. 
Let's go over the steps of the speed endurance workout: 
Start by doing a 10-minute warmup, walk, or jog, whichever you prefer, at a pace that you're comfortable with.

Once you're done with the warmup, do a one-minute run at a pace that pushes your heart rate to 80% of your max. 

Tired? Time for some recovery. Do a moderate walk for a minute or two until your heart rate settles at around 130 beats per minute. 

Once recovered, carry out the run and recovery steps for the next 30 minutes. 

Wrap it up with a 5-minute comfortable jog, gradually reducing your pace.
​​​​​​​
The Sprint Workout
These next HIIT treadmill workouts are about short sprint intervals and then catching your breath with a recovery period. It will spice up your treadmill routine and help improve your anaerobic power and capacity. 
Here's how you can go about it:  
Start the workout with a 10-minute warmup by walking or jogging at a comfortable pace. 

Once you're done with your warmup, it's time to switch it up a notch. Sprint for the next 15 seconds, pushing your heart rate to 90% of the max. 

Are you already done? Time for the recovery period, a 2-minute moderate jog until your heart rate settles at around 130 beats per minute. 

Keep alternating between running and recovery periods for the next 30 minutes. 

Once done, it's time to cool down and wrap the HIIT treadmill workout with a comfortable walk.
​​​​​​​
The 16-minute Burnout
"Not only does this session improves heart rate but also your core" - NASM-certified trainer Nate Feliciano 
Start with a sled push followed by the plank walk on the treadmill. Now follow the steps below to get a good treadmill HIIT training: 
Do a minute of a slow walk.

Follow it with a minute of sprinting but don't push yourself to the max, as you need to get the feel of the treadmill before ramping up your pace in the next few rounds. 

Do a minute of sled push on the treadmill.

Follow it up with a minute of plank walks.

This is a single set, and once you're done, repeat it four times, gradually increasing your sprint speed. 
On-and-Off-the-Treadmill Workout
If you're looking for intense HIIT workouts on a treadmill, this one's for you. Here's how you can get a good intense workout: 
Start with a 10-minute warmup which may include a walk or a jog.

Follow it with a minute of sprinting.

Once done, do kettlebell swings, push-ups, and planks for 30 seconds each. 

Do a minute of running at an easy pace.

Repeat five times.

Wrap the exercise up with a 5-minute cool down walk.
​​​​​​​
5 Folding Treadmills for Cardio at Home
In this section, we will quickly go over the top 5 foldable treadmills for cardio at home. For more detailed WalkingPad reviews, you can check out our review blog. 
WalkingPad Foldable Walking Treadmill C2
Featuring patented foldable technology, the WalkingPad Foldable Walking Treadmill C2 is a small treadmill for walking but is great for light workouts. It doesn't require much space, and you can stash it under your bed or sofa when you're not working out. This walking treadmill has scroll wheels that allow it to move easily, while the four-layer structure helps alleviate the pressure from your bones and joints.  
You can get a standing table and place the C2 treadmill underneath it to stay active while completing your daily tasks. Whether you're looking for a casual walk or a treadmill interval workout, the C2 can go up to 3.7 MPH, decent speed for a foldable treadmill.  
WalkingPad Double-Fold Walk-Run Treadmill X21
Winner of the German Red Dot award, the WalkingPad Double-Fold Walk-Run Treadmill X21 is a smart, sophisticated, yet compact treadmill that is great for many HIIT treadmill workouts. It has an innovative folding technology allowing you to stow away the treadmill after working out, helping you save on space and keep your home or work environment clutter-free.  
With its convenient handrail controls, seamless LED digital display, and a brushless motor, the X21 treadmill is a sleek treadmill that only produces 75dB of noise at max speed, around 7.5 MPH. 
WalkingPad Foldable Walk-Run Treadmill R2
With a patented 180° foldable design, the WalkingPad Foldable Walk-Run Treadmill R2 is another fantastic treadmill to go along with your HIIT treadmill workouts. It has a foot-sensing speed control which is perfect for all the workouts that require you to alternate between a quick jog and a casual walk.  
The 4-layer professional racetrack construction provides enough shock absorption for a comfortable landing. You don't have to worry about the noise while working out as the R2 comes equipped with a powerful brushless motor that only generates 65dB at full speed. It can reach speeds up to 6.2 MPH, allowing you to get your tasks done, watch entertainment, or be productive over a conference call. 
LifeSpan Fitness TR1200-GlowUp Under-desk Treadmill Base (Omni Hub)
Equipped with a 2.25-powerful whisper-quiet motor and impact-absorbing shocks, the LifeSpan Fitness TR-1200-Glow Up is a serious contender on our list, capable of supporting up to 350 lbs. It is the perfect addition to your office or home due to its low-profile design, allowing you to get a good HIIT treadmill workout without disturbing your coworkers and neighbors. 
The Intelli-Step technology senses your steps and activates the treadmill, and the moment you move away from the treadmill, it will stop running. It has an innovative, versatile, and easy-to-use console, allowing you to adjust the treadmill's speed without any hassle.  
WalkingPad Foldable Walk-Run Treadmill R1 Pro
Whether you're looking to catch up on your favorite shows or complete some daily tasks, the WalkingPad Foldable Walk-Run Treadmill R1 Pro is a perfect addition to your home or office. It easily folds away when not in use and has foot-sensing speed control that adjusts the treadmill speed according to your steps, something you may want to consider when doing one of the HIIT treadmill workouts. Made from thin aluminum alloy, the R1 Pro is a beautiful, sturdy treadmill with plenty of features and convenience.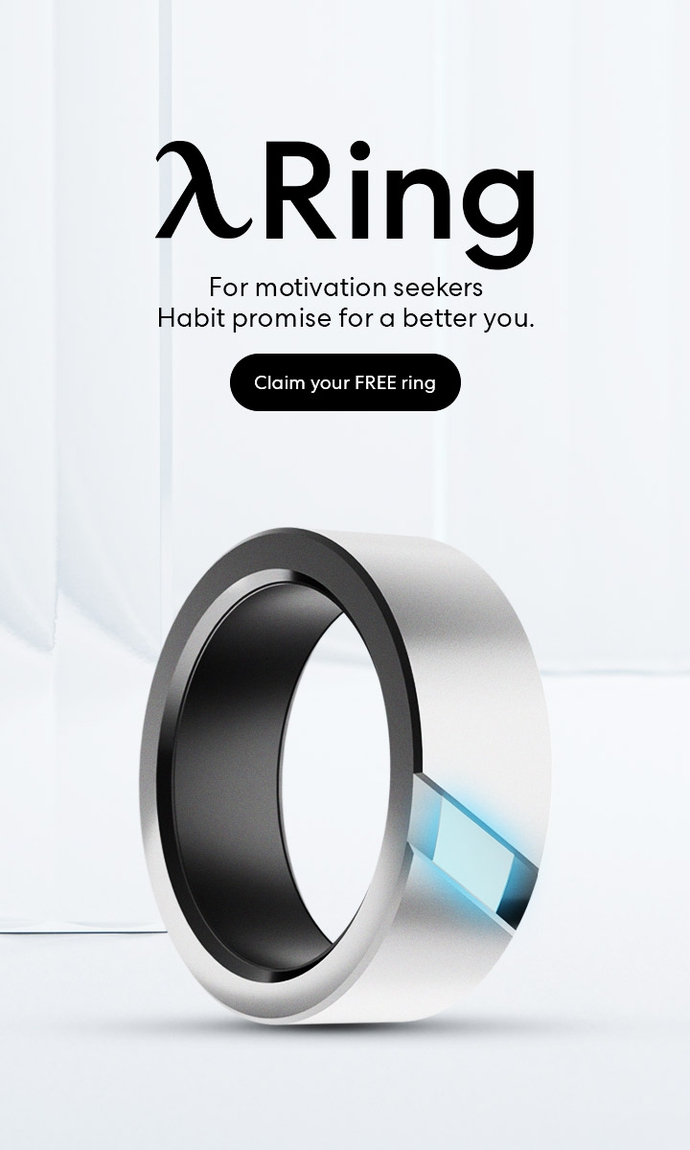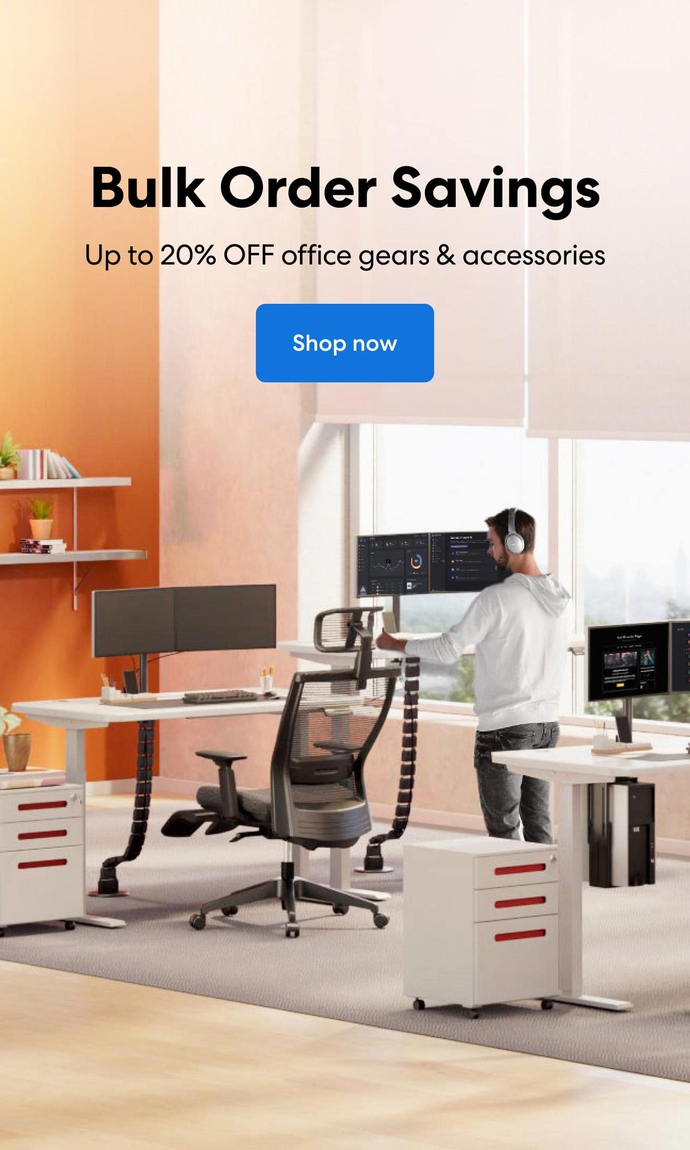 Subcribe newsletter and get $100 OFF.
Receive product updates, special offers, ergo tips, and inspiration form our team.