Smart Products
Top 8 WalkingPad Reviews with Pros & Cons 2023 - Buying Guide

Autonomous
|
Jun 24, 2022
10,083 Views
Gone are when treadmills used to be large and wild pieces of furniture. It would help if you thought several times before buying one. After all, who would like to compromise on the sweet couch space with a big ugly treadmill you don't even use?
And with more people working from home already as if there is enough space after the home office setup. While the first one can be addressed with subtle, compact home office designs, there is not much you could do about treadmills and their big designs up until now.
There's a burgeoning market of walking pads that offer a moving belt for walking in place without the vast surface and displays of a regular treadmill for individuals who don't want to invest in a full-blown treadmill. These walking pad reviews are promising, with the product being versatile and just the best solution for an effective home workout. Below we have reviewed (in-depth) the best home workout walking pads cum treadmills with patented technology and modern looks.
You can purchase all these modern treadmills through the Autonomous employee purchase program and enjoy a workout from home. Let's take a look on our WalkingPad review and visit the WalkingPad store.
Top WalkingPad Treadmill Reviews
1. WalkingPad C2 Review
One of the pioneers of WalkingPad that made millions of customers due to its resilience and high quality, the WalkingPad C2 can be considered an initial solution for effective home workouts. This WalkingPad treadmill is especially suitable for remote workers because this treadmill is both quick, affordable, and compact. It has patented foldable technology, meaning the treadmill occupies the minimum space, and you can even travel with it in your car trunk.
It has a 4 layered structure with each layer made with high quality and precision to provide the workout of your life. The smart connection of WalkingPad C2 allows you to sync and control your workouts to stick to your long-term weight loss plans. The foot-sensing speed controls ensure your walking speed keeps you on the track, and you shed the right amount of calories with each workout. It is rated 4.7 stars out of 5 by the customers because of the ease of use and single-touch control.
The Frame
The WalkingPad C2's body is made of ABS plastic and is available in a variety of vibrant colors. Whether you prefer a classic black and white look or enjoy adding bold shades like bright red, navy blue, or sunny yellow to your home or office, you can choose a WalkingPad C2 that complements and enhances your living or workspace. Designed for low-impact exercise, the WalkingPad C2 is the ideal treadmill for home use. Its 180-degree folding frame allows you to easily fold up the compact treadmill and store it under a sofa or bed. Even if you live in a small space, you can find a place for the C2. An LED control panel is integrated into the treadmill's head, allowing you to track your progress during your workout by looking down at the walking pad in front of you.
The Motor
With a quiet, brushless motor, the C2 generates only 65 decibels of sound when in operation. This walking pad won't disturb your neighbors, even if you exercise late at night. The C2 can reach speeds of 0.5 to 3.72 miles per hour and can be controlled through four different methods: smart foot-sensing control, mobile app control, handheld remote, or manually on the LED control display.
2. WalkingPad A1 PRO Review
Here is the next product in our WalkingPad review. The WalkingPad A1 PRO foldable walking treadmill is a simple platform with no big attachments or elaborate designs. The treadmill folds to a compact 700 square inches and has many features, making it a top choice among customers. It has a 4 layered structure, as mentioned in the other walking pad treadmill reviews. It has a smart connection, so you can control and modify the treadmill speed and incline right from your cell phone.
The WalkingPad treadmill has a weight capacity of 230 pounds, so even obese people can rely on it to lose some healthy weight. The remote control ensures quick control, and the foot sensing speed control adjusts to your workout with maximum comfort. It also comes with a 1-year warranty.
The Frame
The WalkingPad A1 Pro is an excellent option for those with limited space, as it takes up less than half a square meter and is only 4.7 inches thick when both folded and unfolded. This folding treadmill is perfect for compact spaces and can be conveniently stored under desks, sofas, or beds. Whether you want to increase your daily step count or improve your health by walking while you work or do other daily activities like watching TV, the A1 Pro is an ideal choice. With its compact size and easy setup, it's easier than ever to stay active and avoid a sedentary lifestyle.
The Motor
The WalkingPad A1 Pro's brushless motor can produce walking speeds ranging from 0.5 to 3.72 miles per hour. The treadmill's integrated de-noising technology ensures that it operates quietly, without causing a disturbance to those around you.
3. WalkingPad R2 Review
We love this WalkingPad R2 because it is a two-in-one foldable technology with several other features. Thanks to the space-saving hinge design, the treadmill can be folded in under 3 seconds. The treadmill is small enough to fit under your bed or couch and has anti-slip vertical storage, meaning you can place it right behind your door and not worry about it falling off anyone's feet.
The treadmill has significant strength but no sacrifice in terms of appearance. It has an aluminum alloy frame with an all-black finish and a simple yet sturdy form that expertly mixes current aesthetics with dependable strength. The 4-layer structure, the epitome of comfort in all walking pad treadmills, provides smooth movement, soft feel, high density, and friction-free foot movement for quick and effective workouts.
Besides that, the WalkingPad R2 is one of the quietest treadmills you will run on, and the only noise you will be hearing is those calories burning off because, at 65db, it is quieter even for the person who is in a meeting sitting right beside you. Best for an indoor walking workout, this treadmill is a game-changer for modern home gym setups.
4. WalkingPad X21 Review
Another popular walking treadmill presented in our WalkingPad review allows you to walk on a flat surface, adjust the incline, or even run for your daily dose of calorie burn; the WalkingPad X21 is one of the best on the market. It has smart folding technology, making the treadmill 1/3rd of its original design. The treadmill is available in a silver and black finish and has both the combination of a modern design as well as a traditional look to it.
It is paired with many advanced features that make your workout hassle-free and ergonomic. You can use the digital display to manage the controls. It has a single-touch operation, and it is paired with NFC for maximum safety and user-friendliness. According to the WalkingPad X21 reviews, the digital control is one of the best features of this treadmill. The digital monitoring smart application lets you control and plan your workout far away from home.
It also has a detachable phone holder to keep your emails and work calls beside you while you are working out. The premium powder-coated frame gives this treadmill a fresh look for years to come and is prone to scratches or long-lasting marks.
5. WalkingPad R1 Pro Review
If you are looking for the best, most innovative, and compact foldable design in a treadmill, get your hands on this WalkingPad R1 Pro by WalkingPad. How does it perform? Let's move to the final section in our WalkingPad review. The treadmill has a patented design and can fold to 180 Degrees. It is one of the highly reviewed and loved treadmills sold by WalkingPad.
It has 4 layered treadmill belts and supports a smart app connection. The foot-sensing speed control ensures your workout is per your safety and comfort. The folded design is easy to carry, and you can move it around the house without help. You can place it anywhere for a nice in front of the TV or even an outdoor workout with the best natural scenery.
It is available in two amazing colors, black and chrome, shiny and sleek for a home gym or even a professional gym setup. With its tiny design, the treadmill can be your travel partner when you worry about consuming those extra calories or need a little exercise to get the happy hormones going.
6. WalkingPad C1 Mini Review
One of the best mini treadmills for compact workout space, the WalkingPad C1 is ideal for people who have studio apartments and need a workout corner. This foldable walkingpad can be kept under the bed or sofa; that's how compact the size becomes when you are done working out.
It also helps with all kinds of working-from-home workouts because you can start at a beginner level, and the machine will match your workout pace and automatically catch up to the speed. The WalkingPad accelerates without remote control and keeps up with you during workouts; hence it is a reliable product for people who suffer from poor bone health and muscle pain.
7. WalkingPad P1 Foldable Treadmill Review
Get on this smooth WalkingPad treadmill and give a personal health and wellness guide at home. This foldable treadmill is designed for compact spaces and allows you to work out anytime, anywhere, and at any level. It takes up less than 0.5m2  space; hence it is the best compact option.
If you prefer working out at home but still don't get enough time, this one can help you maintain healthy exercises to do at work while standing. The treadmill folds to 180 degrees to form a compact structure, and it can be stored upright in the tiniest of corners. It also has a display screen on the remote so you can control the speed, incline, and all the other features.
8. WalkingPad R1H 2-in-1 Review
A positive and highly rated WalkingPad review, the WalkingPad R1H 2in1 is all you need for your lazy days at home. This is one of the best small treadmills for walking, and you will realize it as soon as you step on it. The patented design is comfortable for full flash workouts but folds 180 degrees to form a compact structure. It also has a digital monitor that synchronizes with the KS fitness application and displays all the controls. You will also get the calorie count to monitor the quality of the workout, and the foldable WalkingPad can be stored in an upright position.
What to Consider When Buying WalkingPad Treadmill
Treadmill reviews and ratings are one thing, but a treadmill buyer's guide ensures you make the right choice. This is because one thing suitable for one might not fit well for the other. Hence, several factors are at play when making a big as huge as a treadmill or WalkingPad. Here are some things to consider when buying a WalkingPad.
Weight Capacity
It is crucial to ensure your WalkingPad can adequately support and carry your weight because you will be running or walking on it. As a result, each WalkingPad has a weight capacity rating that indicates the maximum weight it can support. Higher-end models may easily handle up to 265 pounds of weight, while some may only sustain up to 200 pounds. Make sure to pick a WalkingPad that has a weight capacity of a few pounds above what you need.
Motor Power
Your WalkingPad should have strong enough internal motors to sustain your body weight and allow quick running speeds. For the same, motor power ratings range from 1 HP to 2 HP and even higher, with a higher motor power being beneficial for a faster pace when walking or jogging.
Pace Rating
Speaking of your WalkingPad's walking or running speed, seeing its speed rating might be a wonderful method to gauge how well it performs. A greater speed rating is always preferable when purchasing a WalkingPad. You can get speed ratings of up to 3 KMPH, up to 6 KMPH, and even up to 10 KMPH.
Differences Between Folding Treadmill and Walking Pads
A WalkingPad can be mistaken for a foldable treadmill or vice versa, but the truth is some factors make a treadmill different from a WalkingPad. Here are some comparison points to understand the difference between the two types.
Space Occupied
A foldable treadmill is a space-saving solution to a full-sized treadmill, but it occupies more space compared to a walkingpad. This is because a treadmill has a certain height and an inclined slope surface that rises a few inches above the ground even when it is folded.
On the other hand, WalkingPads are a space-saving solution for workouts at home. Because of its small size and collapsible body, you may store this tiny treadmill beneath your bed, a sofa, or wherever you like. Given that it isn't raised above the floor and you may stand on it without touching the ceiling, it is also appropriate if your home has low ceilings.
Stability
As far as the stability or durability of the structure stands, foldable treadmills are less stable. Stability refers to the wobble reaction of your treadmill when one paces up or runs on it. A wobbling treadmill will not only reduce your efficiency but is also extremely harmful to the joints as it causes an impact on the knees and other bones of the body.
A WalkingPad is designed to be stable when walking or running on it. This is because patented technology involves an anti-slip belt that prevents one from feeling unstable and helps attain a better grip.
Noise Level
Both treadmills and WalkingPads make noise as the mechanism and mode of operation involves motors and belts. But for better noise control, WalkingPads still take the lead as they are designed to be a more advanced version of a treadmill. However, for an expensive treadmill, you can also expect noise levels to be lower because it has better lubrication, high quality cushioning in the belt to absorb impact and minimize noise levels.
Portability
Foldable treadmills are larger and heavier than standard treadmills despite being able to be folded. Therefore, it could be difficult for you to carry it if you're going somewhere else.
On the other hand, the WalkingPad takes up little room and is simple to transport because of its small size and folding form. You can keep up your fitness while traveling with this portable treadmill.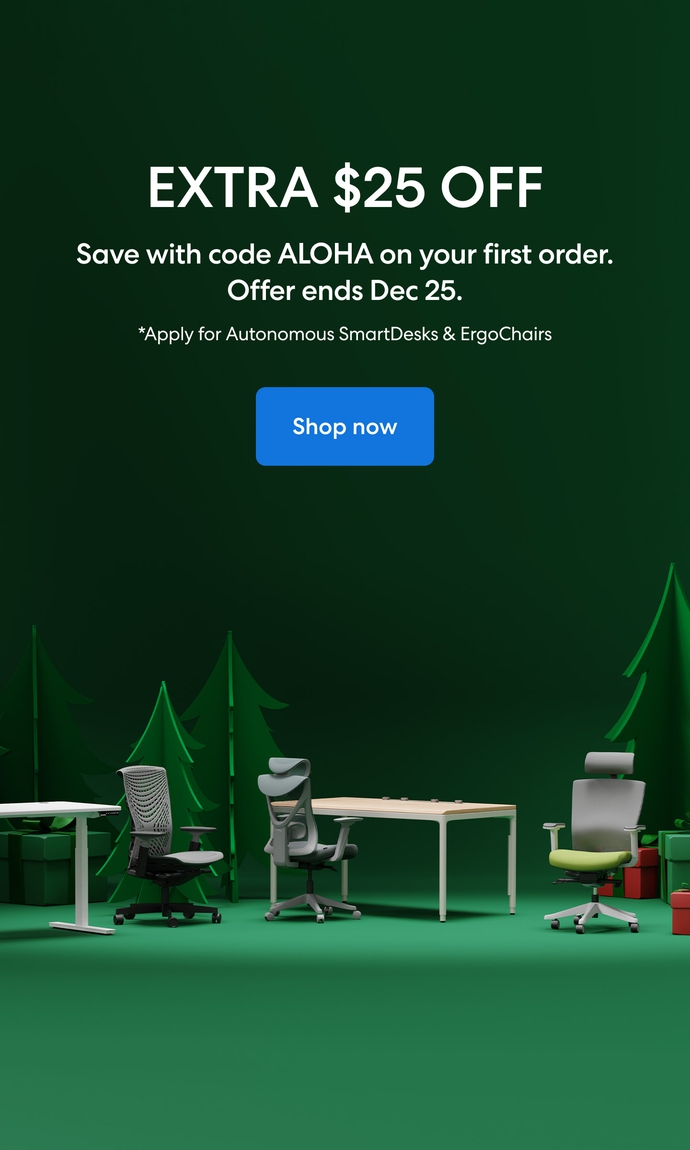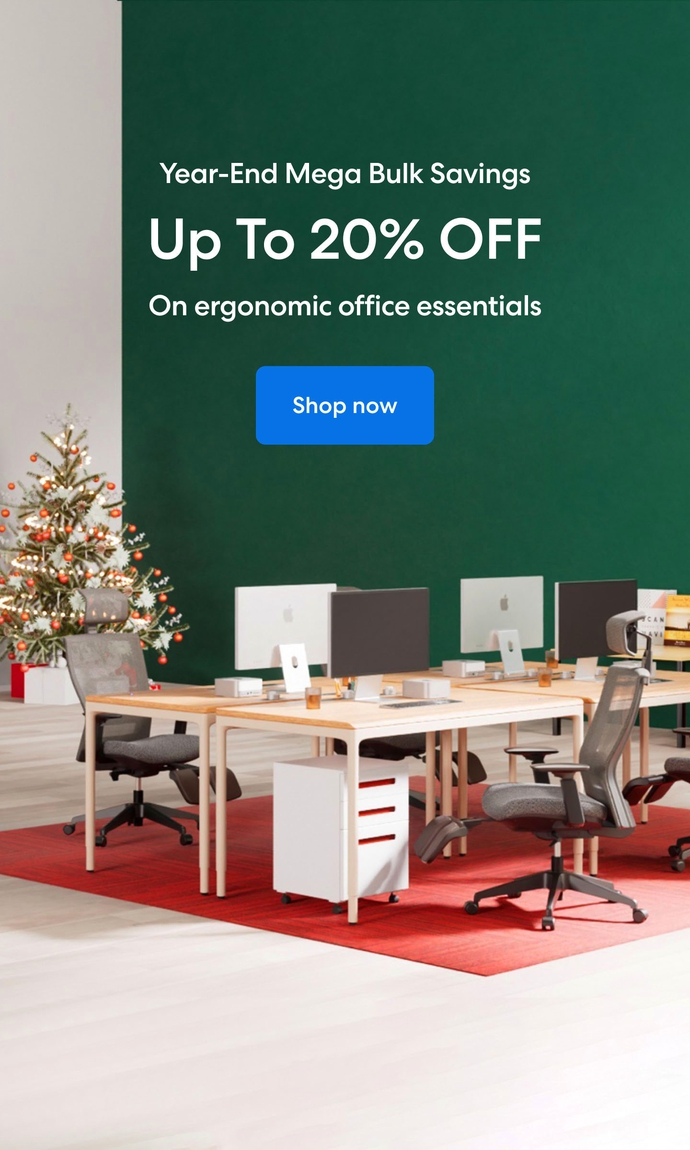 Subcribe newsletter and get $100 OFF.
Receive product updates, special offers, ergo tips, and inspiration form our team.