Would you like to be more energetic at home and not have the room for a treadmill? The greatest foldable small treadmills can help you get a cardio exercise while saving you a lot of room. Compared to elliptical machines and exercise cycles, portable treadmills (or under-desk trainers) are perfect for compact rooms since you can readily stow them.
You may use these while working or watching TV, then put them away beneath your beds or sofa. It is so much more affordable than higher-end models and other smart treadmills, thanks to its low pricing. We asked fitness professionals for shopping recommendations to help you pick the finest foldable treadmill for your requirements.
A tiny foldable treadmill, particularly when combined with a standing workstation, might become one of the most effective methods to increase your weekly walking time. Whether your treadmill has settings that enable fast walking (3 to 4.5 mph varies with age), you'll be able to achieve the American Heart Association's requirement of at least 150 minutes of cardiovascular exercise each week.
Health Benefits of Foldable Small Treadmills for Small Spaces
Foldable treadmills have advantages and disadvantages. A treadmill is a significant investment. Before deciding on a folding treadmill or a normal treadmill, spend some time investigating the characteristics of numerous manufacturers and types. The possibility to utilize a compact treadmill in smaller places is its main advantage. A folding model can be your best option when you don't have enough space in your house for a larger model.
The small treadmills for the desk make it easy to receive the emotional or physical advantages of a workout while saving space. Regular physical activity, such as jogging, improves aerobic fitness and decreases the chances of a variety of health problems. One of the most significant advantages of a foldable treadmill is reducing storage capacity.
When not being used, the foldable small treadmill might be folded and stored, which could be very useful for individuals living in smaller homes. The tires on the bottom of portable variants make it easy to transport them around. Users can raise small inexpensive treadmills to reach the space beneath, making them more easily cleanable than other types.
When shopping for a portable treadmill, choose one that has gotten the highest treadmill reviews. A high-quality design may cost extra, but you might receive a decent machine. Several of the less expensive space-saving treadmills are unstable. This is not true of all folding versions; just the budget versions are affected. The cost of a high-quality foldaway structure is a disadvantage. They are usually a little more costly than non-folding units.

These are some of the causes of this additional cost because foldable treadmills have an advantage. Many foldaway designs for compact areas have stronger frames as compared to the non-folding ones. The overbuilding is meant to make the workout equipment more durable. Additional mechanical pieces, including the folding machinery, increases the expense.
Several were unreliable and inexpensive whenever spatially efficient foldable small treadmills initially came to market. Because the issue was so severe, some folks still think they are unstable. This, however, no longer holds any truth. The science has advanced significantly, and now several high-quality small treadmills for desk are available. Bear in mind that, irrespective of the maker, most of these would be higher-end items.
List of the Best Foldable Treadmills for Small Spaces
Treadmills may be expensive, and although they've traditionally been a gym favorite, they're not appropriate for a cramped room or a cramped apartment. However, there is a bonus. Folding treadmills seem to be the most recent home exercise invention, and they are just what you want if you're wary of lounging all day. Browse no further if you're looking for a treadmill that's small, economical, and easy to use to get in your workouts.
1. Foldable Walk-Run Treadmill R2 by WalkingPad
The WalkingPad R2 is easy to store because it folds up. While working out, keep pace with your favorite shows or make a phone call. You may now obtain your daily steps without exiting your workplace or home. You may now work out at any place, at any moment, either you keep this small treadmill for walking upright or flat. In any area, the sleek black and chromatic treadmill will look great. The structure of this Treadly 2 slim treadmill is composed of a single piece of aluminum alloy. Lightweight and small, yet quite durable. This little monster is tough as nails.
2. Double-Fold Treadmill X21 by WalkingPad
The WalkingPad X21 has been the first treadmill in the market to include double-fold innovation. It has been the winner of several awards. Everything is ultimately controlled by the railing, which folds and hides away when not used. It has all of the functionality you want in a stylish, compact package. The dual fold small treadmill 300 lbs capacity rolls back neatly and is ideal for workplace or home use. A large running area, smartphone connection, and a touchscreen wheel display for adaptive speed control are all included.
3. Foldable Walking Treadmill C2 by WalkingPad
The WalkingPad C2 foldable walking treadmill is small, smart, yet easy-to-store, which allows you to take a bit of exercise with you wherever you go. Whenever the climate or air quality outdoors is terrible, or you don't feel like hitting the gym, a little treadmill might relieve the guilt of staying at home. Our innovative folding technique allows it to fit into tight places and storage areas. A scroll wheel makes it simple to maneuver.
4. Foldable Walking Treadmill A1 PRO by WalkingPad
The WalkingPad A1 Pro foldable walking treadmill is practical and relieves you of the burden of sitting on the couch. The larger walking space and 100kilogramme weight capability of this Treadly treadmill desk make this foldable small treadmill unique. The high-density MDF walking base has an EVA cushioned layer for a good foot sensation and a clean layer with minimal hassle. It is wear-proof, as well as anti-slip.
When purchasing a small, inexpensive treadmill, keep an eye out for autonomous deals, particularly the Autonomous Employee Purchase Program (EPP), which would be a fantastic discount program for workers who prefer working out while at the office. Furthermore, the company also provides EPP for Developers/Programmers, which is a unique bargain for their developers. EPP is also available for public officials, teachers, and pupils. These discounts allow people to purchase their favorite things without breaking the bank. All retail prices become fairer.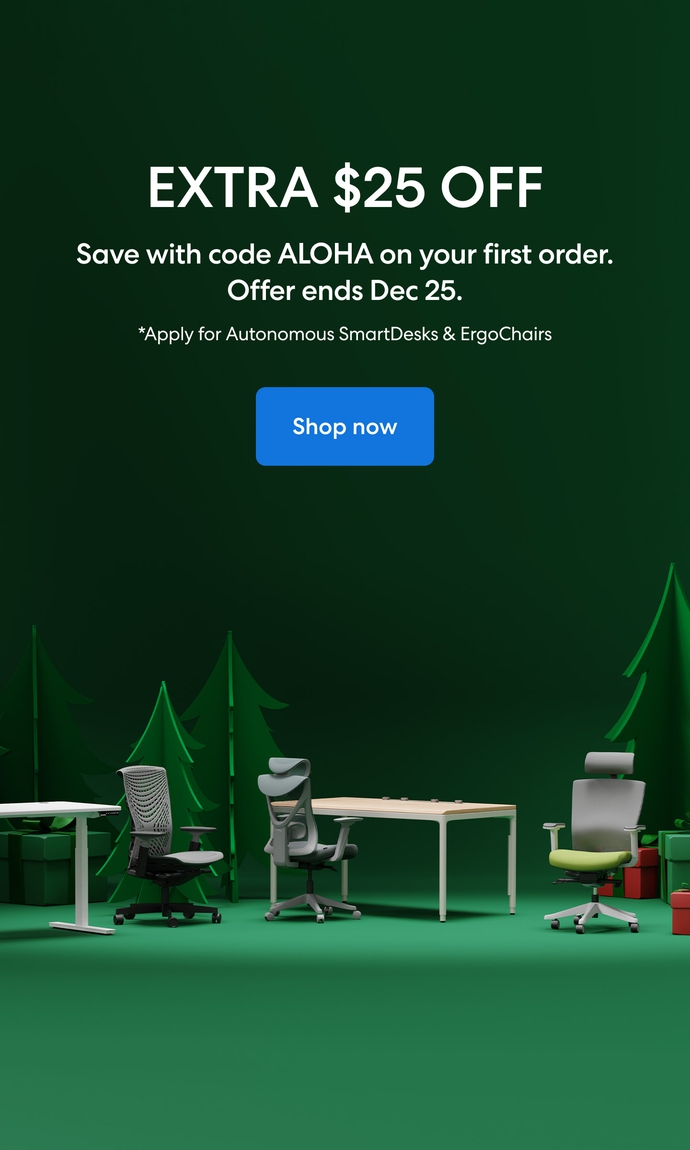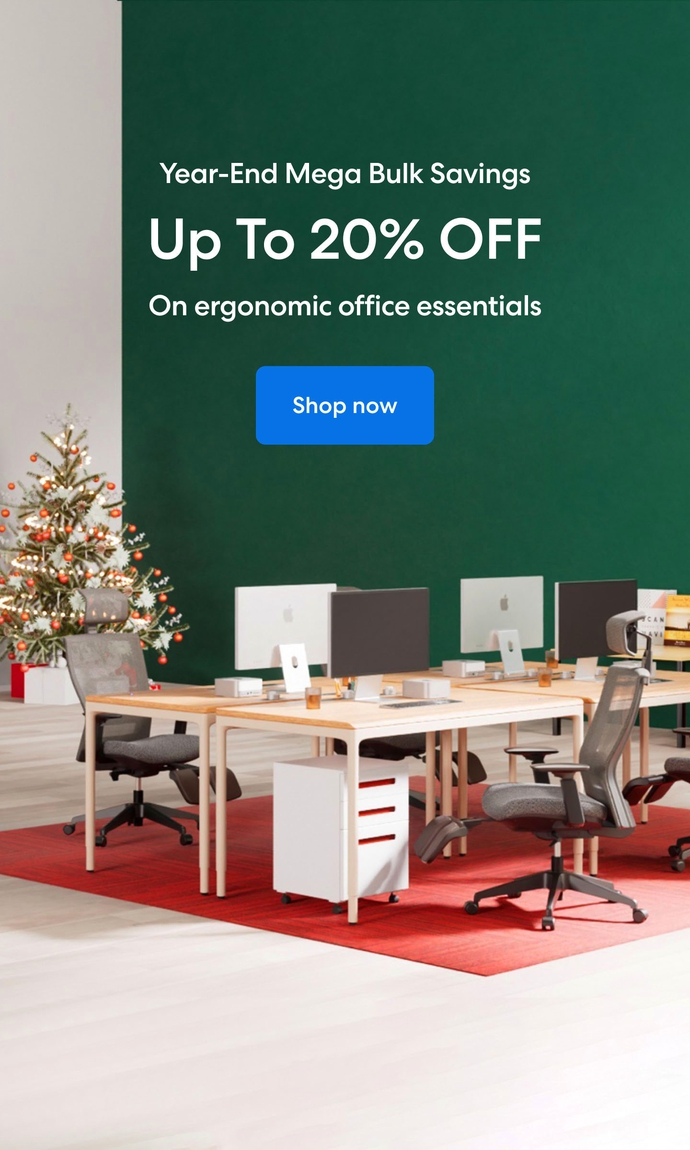 Subcribe newsletter and get $100 OFF.
Receive product updates, special offers, ergo tips, and inspiration form our team.