How can you stay in shape while working from home? Many remote workers think about this question. Which work from home workout exercises are best? Would you recommend an hour-long walk every day? Starting any exercise program with a walk is a good idea. Along with walking every day, you should consider strengthening your body once a week. It is excellent to get into a work from home workout plan by using bodyweight workouts, weight training, and daily cardio:
It is good to eat home-cooked food. Being in control of your calorie intake is essential for maintaining a healthy weight.

Try doing a 45 to 50-minute workout at home every day. Working out keeps our bodies healthy, but it also makes us feel energetic all day long.

Drink 3–5 liters of water each day. Kombucha, juices, herbal water, and normal drinking water can all be used.

Losing weight is made easier by getting enough sleep. Get at least 6–7 hours of sleep every night to improve your health.

Avoid aerated drinks and refined sugar, and replace them with fruit.

Consider fasting intermittently. In this, you must fast for 18 hours and eat small meals every six hours.

Ten thousand steps a day is a good goal. Losing weight also made it easier.

Spend at least 30 minutes walking at your normal pace or a few rounds on an

indoor cycling bike.

Breakfast shouldn't be skipped.

After 5 pm, limit carbohydrate intake.

      
Can You Stay Fit at Home by Doing Exercises?
Well, it's just one-half of the work from home workout challenge picture. You can reduce your body fat percentage by doing bodyweight exercises such as push-ups, pull-ups, planks, crunches, etc., alongside our recommended diet tips. You automatically stay fit due to this; however, the physical activity you engage in during the day should be carefully considered. Listed below are a few types of work-from-home workout equipment that beginners can use.
Using Autonomous Fitness Equipment
1. WalkingPad's Foldable Walk-Run Treadmill A1 Pro
There is no age or body type restriction for this exercise equipment. There is a big difference in storage convenience with this treadmill since it can be folded away. You can adjust its handle, which can move up and down according to your comfort level when you exercise on it. Using this method, you can continue to work as you walk while standing at your desk. In addition, the WalkingPad A1 Pro foldable walking treadmill boasts a smart app, foot sensing speed control, and an eight-layer belt. Other similar options in our store include the WalkingPad C2 foldable walking treadmill, WalkingPad R2, and the WalkingPad X21.
2. 2.0 all in one home gym kit from BodyGym
You have other muscle-flexing exercises that you would like to do with multipurpose resistance bands. Portable home gym kits are ideal for a total body workout. In addition, you can work out anywhere, and it is an excellent replacement for other gym equipment.
Using the level 2 resistance spans that can support 10 to 40 lbs, you can perform 150+ strength training exercises. It is easy to adjust: Turning the bar can increase the resistance level. Snap-together construction makes it easy to store and weighs under 2 pounds.
3. Ovicx's deep tissue massage gun
Exercise still makes your muscles ache; are you getting used to it? This portable massage gun will help you get rid of muscle fatigue sooner. This massager has four levels of intensity, four interchangeable massage heads, fast charging, high-impact brushes, and a long battery life of seven hours per charge.
4. MyKronoz's body composition scale
Interested in knowing how much weight you've lost after all that exercising?? You can do that by tracking your body composition with this scale. An LED color display, multi-user support, fine-tuned app controls, and a heart rate monitor come standard.
5. Posture & spine cueing device by BakBon
Are you looking for some corrective solution for bad posture or improving your back pain issues? With its adjustable, hands-free design, this tool maintains a neutral position for your back. It promotes better posture and back health by providing additional support for your back. In addition to powerful workouts and physical therapy, you can also use this device daily at home for your work from home workout. Despite its latex-free nature and ease of storage, it is made of EVA foam.
FAQs
How effective is working out at home?
Finding ways to challenge yourself, even more, are a tip most remote workers suggest. It would be good to add more exercises or rounds to your workout. If you use resistance bands, you can increase the intensity of the workout even further by limiting the rest between exercises. Attempt to beat your previous times and reps if you cannot achieve these three steps.
At-home workout sessions are great for getting in shape to lose weight or getting used to extensive exercises before stepping into a gym or fitness studio. Today, exercising at home is easier thanks to various exercise equipment, accessories, and tools.
Where can I begin working out at home?
Before starting any exercise program, have a health checkup performed by your local healthcare provider or have a physical examination done. By monitoring your workout, you will be able to detect health problems and conditions and know your limitations, making it easier to create a personalized exercise plan.
You should set realistic goals for those exercise programs: start with a few easy steps and then build on them as your fitness level improves. Starting with shorter runs is a good idea if you're running a 10-kilometer run.
Less intensive work from home workouts can be a good starting point for beginners. The exercises include walking lunges, leg kicks, and arm swings. Alternatively, you could do some rounds of warm up exercises by simply doing easy movements equivalent to those you'll be performing. For instance, try walking before running.
Autonomous EPP

Are you interested in taking on the home fitness challenge? Then get started with these easy To use home and office workout equipment. Are you concerned about how expensive these office chair workout equipment might be? Then, please register for our employee purchase program for exclusive pricing for a short time only. In this program, we've introduced special prices on all of the items you can find on our website. We also have a facility where you can buy what you need and charge it directly to your company. As a special VIP member of this program, you will also gain exclusive access to our special promotions and new product launches before anybody else does!!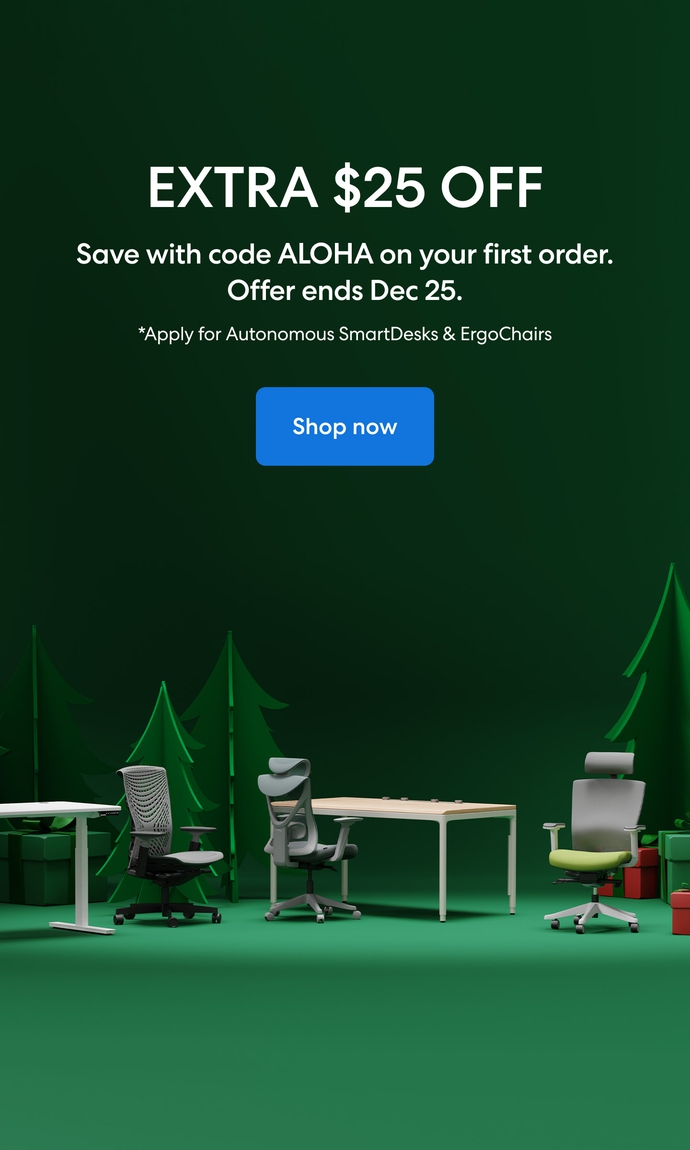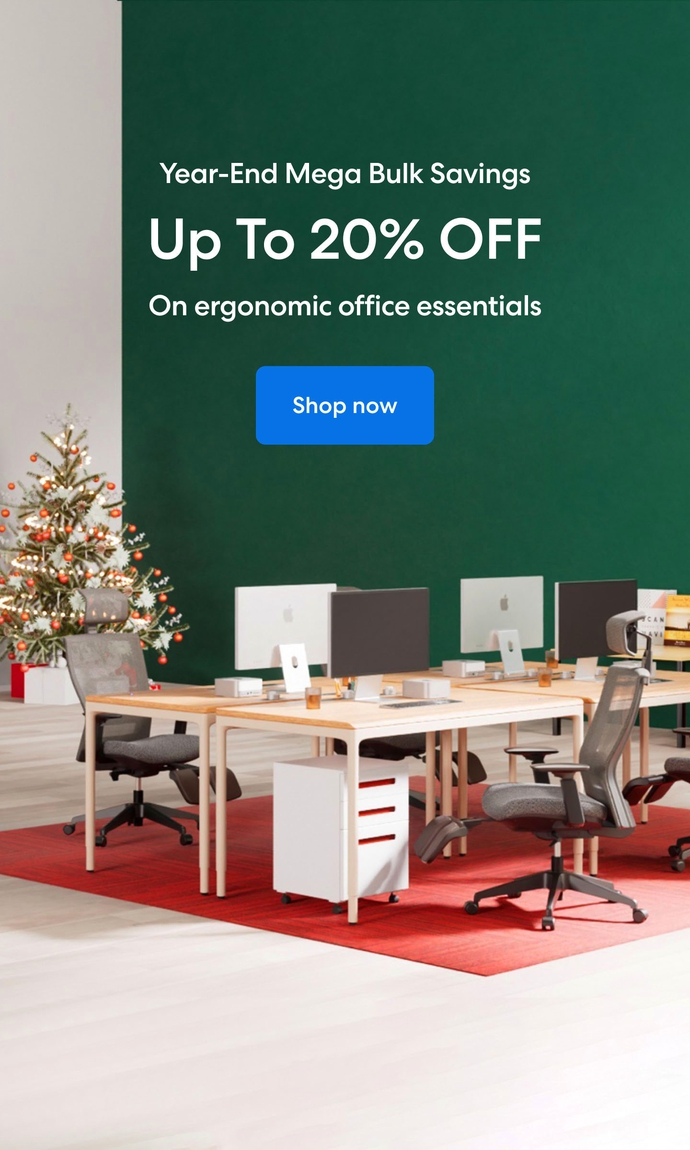 Subcribe newsletter and get $100 OFF.
Receive product updates, special offers, ergo tips, and inspiration form our team.