Work Wellness
Low Impact Indoor Walking Workout For Beginners To Weight Loss

Autonomous
|
Feb 26, 2022
2,554 Views
It is effective and recommended by trainers to combine cardio and strength training to lose weight. Walks are low-impact and easy to do anywhere, even inside, making them perfect for weight loss! Exercises that you can do with your body weight are a good form of cardio and strength, so don't neglect them. When you want to start an indoor walking workout for beginners or continue the one you may not have enjoyed, sometimes you need to go back to the basics to remove your mental block. A commitment of 20 to 40 minutes per day will get you far if you do these exercises. You can easily complete a challenging indoor walking exercise routine in a few minutes, but it can change how you feel for the rest of the day.
Walking on the Treadmill
For beginners, you can achieve weight loss with a treadmill in 15 to 30 minutes. Of course, you can reduce the indoor walking exercise for weight loss time even further. The time you choose is based on your current fitness levels, to begin with. A 10- to 15-minute walk might be enough. Starting with five minutes might be easier. Establishing an indoor walking at home routine we can follow is the key.
Walking on a foldable walking treadmill or indoor cycling bike for 20 minutes may seem overwhelming at the moment, so try 10 or 15 minutes. Depending on your indoor walking program, you can even split your workout between different times of the day. It is very easy to increase your workout time without feeling like you're setting aside a huge chunk of time. You just need to use the treadmill for at least five to ten minutes, twice or thrice a day.
Treadmill Speed
On a treadmill, you can do two types of cardio workouts: steady-state walking, which keeps a constant pace throughout the workout. Intervals are another way to increase heart rate by going from faster to slower intervals.
This is one of the benefits of indoor cycling at home: you get to choose the speed and intensity that you like. We guess we could say the same about the best indoor cycling bikes for home too.
Getting your feet under you and getting accustomed to walking for exercise is easiest with steady-state before moving on to interval training. Speed intervals indeed burn more calories in less time, but if you begin using them before you have the necessary fitness baseline, you may end up injured or discouraged.
If you work out at the right level for the appropriate length of time, you should feel good, energetic, and invigorated. That's what exercise should do for you. Your weight-loss journey should begin with steady-state walking, and interval training should be part of your fitness plan as your cardio fitness increases.
Your Shoes
Shoes is important in indoor walking workout for beginners. You should also purchase supportive shoes to ensure you feel your best when you step on the treadmill since you will be walking a lot. If you experience foot or knee pain every time you hop on a treadmill, you'll lose steam on your workouts and weight loss goals.
Diet Changes
The entire 'calories in vs. calories out' idea isn't new, but we're prone to miscalculate the amount of calories/ fat we burn while working out. In addition to helping you slim down faster, a healthy diet will also make you feel better as you lose weight.
Making a healthy eating plan for two weeks can be helpful. Your weight loss goals will be within reach with the help of logging steps and eating healthy, nutritious foods. Let's hit the ground walking!  
Alternate Between Exercise Session Time and Intensity
This point is extremely important in indoor walking workout for beginners. While we strongly believe that any sort of exercise is healthier/ better than doing no exercise at all, the length and intensity of your walks using your desk exercise equipment are equally important if one is thoughtful about making use of walking exercises for losing weight. You'll burn more calories with walking for an hour on the best portable exercise equipment than with walking for 10 minutes, but if you don't have the time, don't stress! To make the most of those shorter walks, increase your workout intensity to increase the heart rate.
Don't Use Food as a Reward!!
We have received the best advice for weight loss by disregarding the 'calorie burned' metrics associated with workouts. Our body composition, height, size, and age all contribute to our calorie burn during exercise. So, if your friend says that they plan on burning X number of calories, one can't be certain that metric smears to him/her.
In addition to being more accurate, smartwatches also track down your workout routine, but you should never reward yourself with foodstuff if you want to lose weight. It is easy to eat more calories than one has burned if he/she is not tracking every mouthful of food he/she consumes. Keep a close eye on your hunger prompts rather, and ensure your whole plan leads to a deficit in calories.
Keep Your Routine Motivating
When it is about weight loss and exercise, it's important to pick an activity that's fun and motivates you every day. As you can adjust the length and intensity of your walking workouts, walking workouts permit lots of flexibility.
So, one won't feel bored in the process; one can find many ways in order to keep oneself amused. The best part about walking exercises is that your hands are free to do what you like: hear your preferred podcast or tunes while you walk.
You could even draw near a good book or watch a nice Netflix show while following your walking workouts playlist, especially if your treadmill has a stand for it. You can even mute the workouts and listen to your own playlist! Things get even better if you walk outside while listening to anything on your smartphone: music, podcasts or movies.
Video ads for product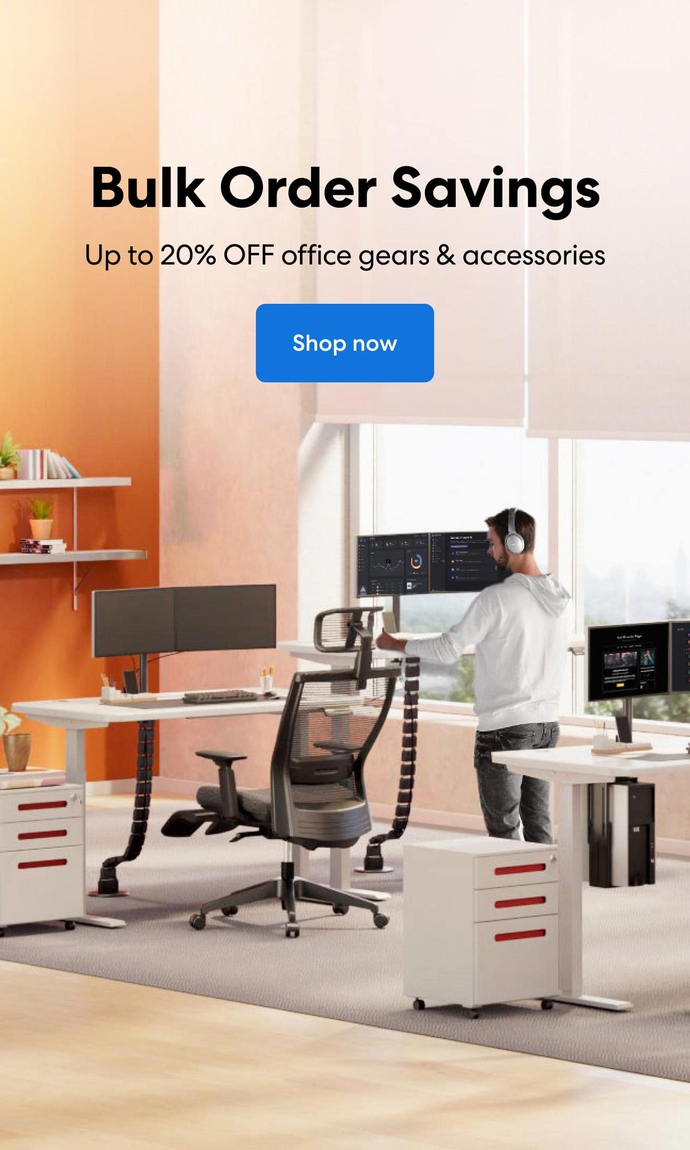 Subcribe newsletter and get $100 OFF.
Receive product updates, special offers, ergo tips, and inspiration form our team.