You'll find numerous unique floor lamps in the market, but just because they look good doesn't mean they're convenient for you. Today, you'll find out what you must know before buying one. 
Types of Floor Lamps
The general setup of cool floor lamps is straightforward: a sturdy base that stands on your floor, a light, and a tall stem. 
Even though decorative floor lamps all have the same structure, they come in a variety of styles, and each has its own benefits. 
Ambient Lamps
They're the primary type of decorative floor lamps, and they provide light to space. In most cases, they have an additional shade that diffuses the light, so they're fantastic for your living room corner. 
Typically, they provide enough light for reading, though they're mainly for decoration and to give your room a different atmosphere. 
Reading Lamps
Compared to the previous option, you'll get more focused light with a reading lamp. It's ideal if you need to brighten up a nook, your desk space, or the place where you do your daily tasks.
Torchiere and Uplight Lamps
These are unique standing lamps, and the light you get with them is more of an accent, so they're perfect to add dimension to walls and corners. 
Arc Floor Lamps
While standard lamps are useful, an arched one could be more versatile. These ones have a stem that extends up and out. 
Even though the lamp's stem is adjustable, you can move the shade over your space and provide direct light. Therefore, it's ideal for task lighting, such as working at a table or reading in a chair. 
Considerations When Choosing a Floor Lamp
Clearly, the home furniture you choose must fit the style you're looking for. Fortunately, each type of floor lamp has a unique aesthetic. 
Sometimes, the decorative floor lamps you choose look great in pictures, but they don't match the space you put them in. To avoid this, you'll need to consider how it'll look in your place and its scale. Here are some factors to keep in mind:
Cost
The cost of unique floor lamps can range from low to thousands of dollars if you're going for artistic or design pieces. 
Generally, the more intricate the aesthetic of a lamp, the more expensive it'll be. However, you don't need a costly model to make your room look fantastic - it's all about how you organize your surroundings and combine all your furniture pieces. 
Size
Size can vary a lot too, regardless of whether you're looking for different living room lamps to provide some reading light or various elegant options to change the aesthetics of your whole property. 
Torchiere lamps, for example, will take up a narrow amount of space, but arc ones extend horizontally. Therefore, it's crucial that you understand how much of your room the lamp can take.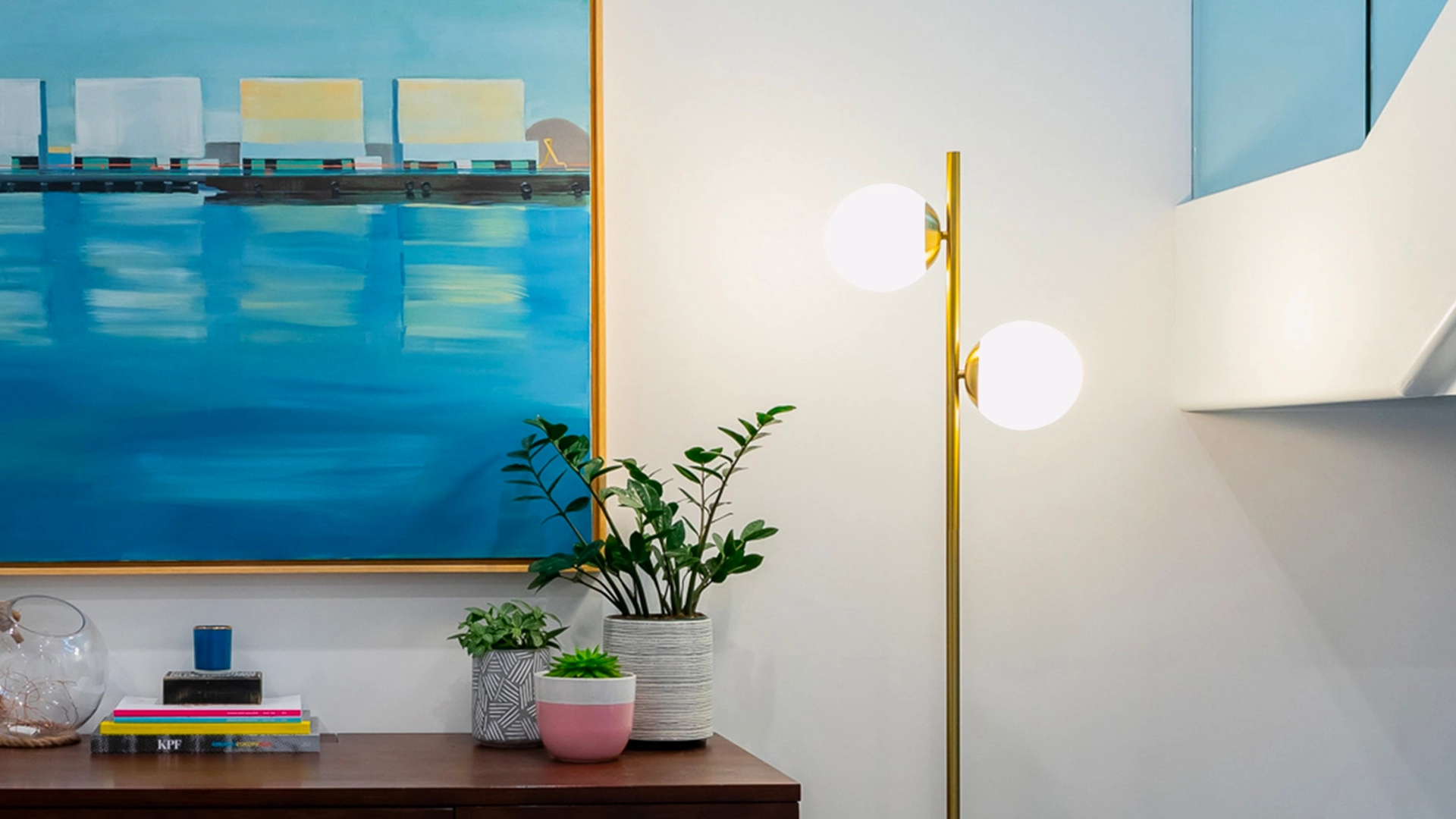 Height
The higher the source, the wider the light will spread. If you're changing the aesthetics of your room because you want a different atmosphere, wide lighting is not an issue. However, it can be when you just want to find the best reading lamp. 
You'll need a more focused light if you're using it to complete tasks. Consequently, you have to consider the scale of your lamp as well as the size and style of everything else in the room. 
Choose Your Layer of Floor Light
If you're picking between different unique standing lamps, you have to consider what the room needs. 
There are three layers of light to decide: ambient, task, and accent. Since there are so many decorative floor lamps to choose from, you must think about their features, placement, and the style of lighting they provide to know where to put them. 
Top 10 Unique Floor Lamps
One of the best ways to make a room look fantastic is by adding some light. In most cases, it means putting up a lamp. 
However, since there are so many cool floor lamps, how can you know which one is the best option for you? Overall, you have to try to pick one that matches your personality and the room. Here are some options.
1. Lamp Depot RGB Corner Lamp: Remote Control
With Lamp Depot's corner lamp, you can make sure every corner of your room has light. It's a minimalist model that will give you hours of personalized illumination since it has LEDs. 
Moreover, with soft-white bulbs, more than 1 million colors available, and 300 effects to choose from, you'll get no shortage of alternatives. 
Lamp Depot's model definitely stands out from the crowd since it has a modern design. Plus, you get a one-year warranty, so you can contact customer support from the store if you have any issues or complaints. 
The corner lamp includes a remote control, so you can customize its light whenever you want to. It's the ideal addition to any modern space, especially if you want to be able to switch between different colors and effects to quickly change the atmosphere of your room.
2. Lamp Depot Frame Floor Lamp: Music Sync Mode
There are many unique floor lamps, but your space won't look spectacular with all of them. However, it will happen if you get Lamp Depot's Frame Floor Lamp with Music Sync Mode. 
It's slightly more expensive than other decorative floor lamps, but it's worth it because you can sync your music or voice to it. 
You can use the lamp's remote control or app to change its features. Also, it has eight colors and 10 dynamic light modes to choose from.
The Frame Floor Lamp uses 90% less power than halogen or incandescent models, so it's a fantastic alternative if you want to save on your energy bill. 
Lastly, even though it's not the ideal lamp for a reading nook, it can make your whole place look different. With it, you can set the mood, especially if it's next to your TV or inside your bedroom. Get the party started! 
3. Lamp Depot Triangle Floor Lamp
If you look online, you'll find many fun floor lamps that could make your surroundings look modern and appealing. However, there are very few options like Lamp Depot's Triangle Floor Lamp, which is completely unique.
It's an RGB floor lamp that will cast an impressive glow on your room. Since it gives you eight different colors to choose from, you can quickly open up the app, select the one you want, and enjoy! 
Even though you might find some affordable funky floor lamps, Lamp Depot's model stands out from the crowd because it offers 10 dynamic modes to pick from, music sync, and a unique design. 
4. Lamp Depot RGB Circular Floor Lamp
When choosing between the most unique floor lamps, you have to consider Lamp Depot's circular model. 
With a unique Nordic-style design that will impress anyone who steps into your room, this RGB circular floor lamp is one of the most convenient models to get if you want something edgy, bold, and modern. 
You can quickly change the settings on the lamp because it'll dim to touch. It has 16 million colors and more than 300 changing effects, so there's no shortage of alternatives to pick from if you're looking for a different atmosphere. 
Also, it comes with a one-year warranty, and you can contact the brand if you have any issues. Lastly, installing it is fairly straightforward, which means you'll be able to enjoy its features only minutes after you get it. 
5. Lamp Depot RGBW Modern Curve Lamp, Mood Lighting
Whether you're looking for the most unique UFO floor lamp to change the atmosphere of your room or just something to light up your desk and accompany your gaming accessories, you need a high-quality model that is both functional and beautiful. 
Lamp Depot's Modern Curve Lamp is one of the brand's most famous alternatives since it goes well in any room. If you put it in your bedroom, it'll give you enough light to read by night, and if you add it to your workspace, you'll be able to complete all your to-dos without suffering from eye strain. 
It uses 90% less power than its halogen and incandescent counterparts, so you'll contribute to the environment if you get it since you won't be spending so much energy. 
Since you can change the speed of the multicolor effects and dim it to your taste, it's one of the most unique floor lamps on the market. 
6. Lamp Depot Edward Visage RGB Lamp
Another option you should check out if you're looking for cool floor lamps is the Edward Visage by Lamp Depot. 
It's the perfect combination of style and functionality since it has a unique design that will catch people's attention as soon as they go inside your room. 
There are more than 330 color effects to choose from, and even though the lamp's design is not compact, it never gets hot to your touch. 
The best thing about this RGB floor lamp is that it'll be an art piece even when it's not illuminated. Therefore, it'll help give your room a unique style. 
7. Artiva USA UFO 73" H 5-Arched Floor Lamp: Touch-dimmer
A UFO lamp could completely change the way your room looks since its design is unique, modern, edgy, and very different from classic models. 
In this case, Artiva's model is one of the best funky floor lamps since it's affordable, useful, and has a very fun design. 
It has five bright lights, and you can change their settings quickly since they're sensitive to touch. The lamp is ideal for a medium or compact room since it's not very spacious, so it'll be the perfect fit if you're looking for something small. 
Even though it's not as elegant as the Swoop Floor Lamp, Artiva's UFO is still one of many people's favorites due to its modern chrome design, energy-saving features, and shade size. 
8. Arnsberg Lighting Lighting Dessau Turbo Double Floor Lamp
If you're looking for beautiful decorative floor lamps that are more on the expensive side, the Lighting Dessau Turbo Double Floor Lamp by Arnsberg Lighting could be the ideal option. 
It's one of the most unique floor lamps you'll find since meticulous German engineering is behind it. Furthermore, it has an adjustable neck, so you can change it depending on your needs and your room's size. 
The sleek look of this lamp is ideal since it can match many different styles. Plus, since it has powerful small lights, you'll get more illumination while using less energy. 
9. Brightech Logan LED Floor Lamp
Though not as famous as other alternatives, Brightech's LED Floor Lamp is one of the most beautiful decorative floor lamps you'll find out there. 
It's slightly more expensive than some of the other unique standing lamps on the list, but it looks way more elegant. 
The base of the lamp is made of marble, so it's very sturdy. In addition, it uses an energy-efficient 9.5W bulb, and you can adjust the length of its arm depending on what you want. 
10. Gingko Design Smart Book Light: Large
Gingko's lamp is the last option on this list, and even though it doesn't offer as many features as other alternatives, it can still be very convenient if you're going for a unique look and functional options.
Gingko Design Smart Book Light: Large is a unique and innovative LED lamp that looks like a book. It is designed to provide a soft and warm light that can be used for reading, studying, or simply as a decorative lamp.
The lamp has a built-in rechargeable battery that can last for up to 8 hours on a single charge, making it convenient to use anywhere without needing to be plugged in. The lamp also has a magnetic cover, which allows it to be folded and used in various configurations to adjust the light direction and intensity.
Frequently Asked Questions
What Is the Correct Height for a Floor Lamp?
It depends on its purpose. If you want it to be able to read, you'll need to adjust its height to your sitting spot or desk. However, it's different if you're only using it to create an atmosphere. 
Can You Place a Floor Lamp Behind a Couch?
Definitely! It's one of the best spots to place it. 
Can You Place a Floor Lamp in Front of a Window?
You can, but you shouldn't. In that case, you won't be able to take advantage of the lamp's light, and you'll also keep your room from taking in sunlight. 
How Many Lamps Should You Have in Your Living Room?
It's up to you. You must evaluate your lighting needs depending on what you want. Some people have numerous lamps, while others get just one. 
Final Thoughts
A floor lamp is an ideal complement to any space. Whether you're putting together a gaming setup or organizing your workspace, you'll need proper lighting. 
Make sure you find an option that fits your needs, and see how your entire setup changes!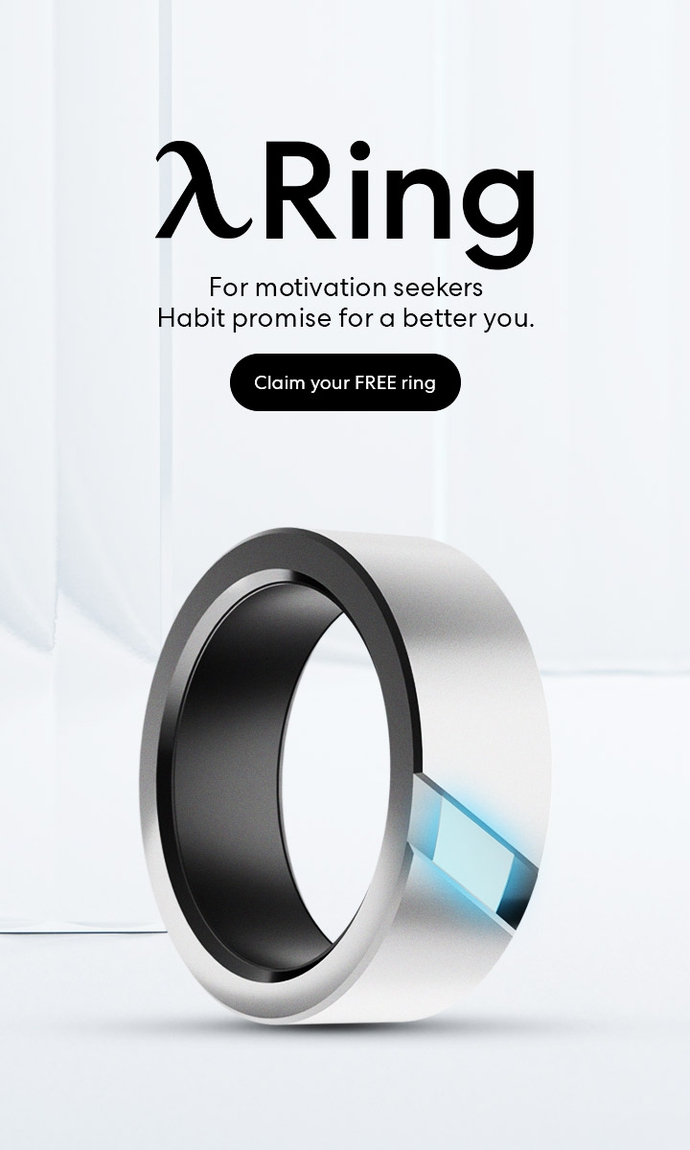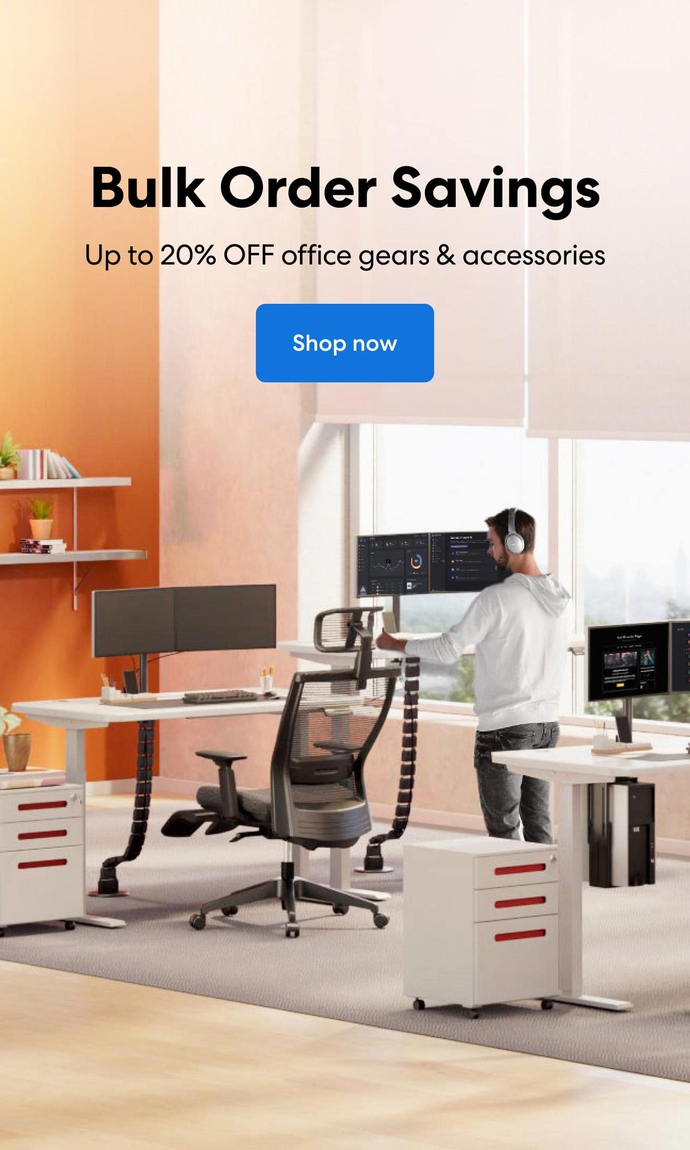 Subcribe newsletter and get $100 OFF.
Receive product updates, special offers, ergo tips, and inspiration form our team.