Smart Products
30 Fabulous Floor Lamps for Reading in the Living Room

Autonomous
|
Jul 26, 2022
5,811 Views
Don't undervalue the advantages of having a well-designed lighting setup in your living room or bedroom. Even though you'll always need a primary light, smaller lights like floor and table lamps create the ideal ambiance for cozy nights in, especially as the nights grow longer and darker. 
Additionally, they offer an angled glow boost where you would need it for reading or doing something delicate. A stylish floor light buried away in a corner or positioned purposefully next to your side table also adds flair. 
In fact, studies have shown a direct correlation between lighting and mood, with appropriate lighting increasing productivity, concentration, and happiness while insufficient lighting might worsen depressive symptoms. Therefore, it's crucial to have the lighting in your home just right.
Hence, we've selected 30 of the best modern floor lamps that are now for sale, whether you've gone all out for 2022's huge boho trend or like a more classic brass/marble mix.
30+ Great Floor Lamps for Reading at Home
1. Logan LED Floor Lamp by Brightech
With the help of this adaptable floor lamp, bring some light into your life. This Logan LED Floor Lamp for reading, which is both contemporary and timeless, will quickly become your preferred place to relax. 
The modern lamp's simplicity and style make it suitable for all types of interior design. With a beautiful arc form for overhead lighting that is ideal for reading, knitting, and other activities, the design fits perfectly in any room of your house. This free-standing lamp can be connected to your preferred smart devices through your smart home for convenient access and usability.
2. Luna Floor Lamp by Brightech
She is renowned for having effortless beauty and spending her time posing at all the Instagram-worthy locations. The classic Luna LED floor lamp will never fade. Clean lines and a brass globe make this floor lamp a great addition to any contemporary decor. This Smart LED lamp is the epitome of minimalism with its long, slim body, frosted glass globe shade, and rounded base. Thus, it forms one of the best floor reading lamps on the market.
3. Sphere Floor Lamp by Brightech
As with twins, eyes, and this two-light floor lamp, two is always preferable to one. The Sphere floor lamp was designed to draw attention while lighting your interior area with a gentle glow. This modern standing light is elegantly made with a simple stem and two frosted white glass globes.
4. Swoop LED Floor Lamp by Brightech
The Swoop LED floor lamp has a beautiful design and is shaped into a dramatic arc that ends in a thin peak. It is ideal for both people who desire a minimalist feel and those who prefer a traditional style thanks to the two design variations.
5. Industrial LED Floor Lamp by Benzara
Bring in this adjustable floor reading lamp to add ambient lighting to your living or entertainment area. The Industrial LED floor lamp has a tubular metal body with an adjustable height mechanism and is controlled by an on/off switch and a 60-Watt bulb. Durability is ensured by the solid base that supports it.
6. Kiki 64" Floor Lamp
This elegant floor lamp for reading gives a diverse style that blends with both glam and industrial aesthetics thanks to its sleek form and gold metallic finish. Its base is composed of white marble and has a brilliant steel construction. 
To provide a focused task or reading light over your sofa or armchair, the arm extends out at a wide angle. A standard-size LED bulb that is included is housed in a metal shade with a bell shape. You may adjust the arm on this 64"-tall lamp to fit your space. Additionally, a foot switch in line makes it simple to turn on. 
7. Tanieka LED Standing Task Lamp
This task floor lamp mixes modern elements with metal to give customers a premium vintage and fashionable design. The attractive, classy, and sturdy LED floor lamp will make your family feel at ease. 
Any type of house décor can be simply matched by something so beautiful and timeless. This contemporary torchiere floor lamp may use a single, 112-bead, 12W LED bulb. 
8. Girardi LED Lamp
This floor lamp for reading will give any décor a contemporary glam touch. The lamp may be installed even in the smallest space and still provide you with an excellent source of reading light thanks to its slender profile and gooseneck adjustment arm. Today, you can include this wonderful item in your space. 
9. Harvey Bay LED Task Floor Lamp
With this contemporary LED low-profile floor light, form meets performance. The thin design has a touch sensor with dimming to adjust the required level of light. You can focus the light in any direction on any activity at hand thanks to the integrated LED shade's flexible design. This elegantly designed floor lamp is not only energy-efficient, but the built-in LEDs guarantee you never have to change a bulb. 
10. Arnsberg Lighting Dessau Turbo Swing-Arm Floor Lamp
11. Arnsberg Lighting Dessau Arch Floor Lamp in Satin Nickel
12. Lamp Depot Butterfly Floor Lamp
13. Dessau Turbo Double Floor Lamp
14. Artiva USA UFO Floor Lam
15. Artiva USA Full Spectrum LED Floor Lamp
16.  Hesse Floor Lamp
A floor lamp for reading is the ideal solution when available natural light is limited. This trendy lamp adds a touch of retro industrial flavor to any area in the house. Its metal base and traditional dome shade are covered in an aged zinc finish, giving it a tough yet elegant appearance. 
As for additional accent lighting, place it behind a couch or make it look over a desk to brighten the task at hand. There is a 60W spiral bulb included, but it also functions with regular bulbs. 
17.  Adesso Olso Floor Lamp
The Adesso Oslo 60" Floor Lamp is our pick if you're searching for a floor lamp mostly for ambiance or to occasionally read under and you also enjoy the classic lampshade design with contemporary elements. Known as "shaded" or "classical" lamps, it is heavier and less prone to topple over than other standing reading lamps we tested. 
This lamp looks wonderful either by itself or when placed next to other pieces of home furniture thanks to its soft white, spun-fabric shade. Its tulip-shaped base hardly moves when shaken. The Oslo is a classic floor lamp with modernist accents that we like, even though it isn't very spectacular. 
18.  Lepower Wood Tripod Floor Lamp
Overall, the Lepower Wood Tripod Floor Lamp for reading is an excellent value because it has the fit and finish of floor reading lights costing twice as much, and it can easily light a sizable area. Although it occupies a larger area on the floor than most of our other options, the legs have an appealing wood appearance that will go with a variety of interior design themes. 
19.  CB2 Trio Floor Lamp
The CB2 Trio gold floor lamp for living room is a stylish multi-tasker with a small but very heavy base that is influenced by mid-century design. We believe the Trio's three individually adjustable lights work excellent solo or together for reading, resting, or lighting a whole room if you need a multipurpose lamp for a smaller space. It also has some of the nicest brushed brass we've seen at this price. 
20.  Basque Arc Floor Lamp
If you're lucky enough to have higher ceilings, we suggest the Basque Arc Floor Lamp; this features a heavier and wider base compared to the more affordable standing reading lamps we examined, which should prevent the lamp from toppling. It is easy enough to put together by one person as long as you have enough space to arrange the parts.
21.  Adesso Felix LED Wall Washer
The Adesso Felix LED Wall Washer is intended to bathe corners in a strong yet intimate glow, enough to convert a room from being merely lit to feeling warmly illuminated. It is best used as a secondary light in a living room, bedroom, or office. 
There aren't many issues with knock-over because this type of lamp is designed to be placed against a wall or in a corner. In addition, the marble block base of the lamp is substantially heavier than its 58-inch glass-tube LED rod. 
22.  Brightech Carter LED Floor Lamp
The Carter Floor Lamp for reading is a no-brainer since it is adaptable, stylish, and surprisingly affordable. It features a metal base and slim frame with a walnut finish, fabric shade, and pull chain switch, combining aspects of both retro mid-century and current industrial style. Simply put, this lamp simply works, regardless of your space or style. 
23.  Cresswell Lamp
Despite being deemed "vintage," this black and brass floor lamp complements most interior design themes. It is modest and uncomplicated, with an articulating arm that allows you to focus light exactly where you want it. This is a wonderful option for spaces that might multi-task throughout the day, like your WFH space, because the swing arm's height can be adjusted. 
24.  AllModern Flemings Floor Lamp
If you're looking for a modern floor lamp, the Flemings LED Task Floor Lamp from AllModern is a standout choice, especially if you're aiming to light up a reading nook. It has a simple, unobtrusive design with an integrated LED light that is controllable with a touch. It's a terrific choice for living rooms, bedrooms, or offices where you may need an extra spotlight because of its adjustable design, which allows you to focus light on your book or desk. 
25.  PB Teen Harrison Lamp
It's worthwhile to go through Pottery Barn Teen's collection of floor reading lights, even if you're an adult. The Harrison Shelf Floor Lamp is a great pick for a standing reading lamp that also provides additional shelf space, even though it may have been created with teenagers in mind. 
26.  Lepower Wood Tripod Lamp
Even when they are off, wood floor lamps can add warmth to a room, and this affordable alternative from Amazon meets all the requirements. The tripod design, linen shade, and added visual texture make it practical, inexpensive, and eye-catching. 
27.  Birch Lane Theodora Lamp
In addition to the many contemporary floor lamp alternatives available, some of them would fit in perfectly in a farmhouse-chic environment. Although it has an aged and slightly rustic appearance, this swing arm floor lamp is just as useful as any of our other choices. 
28.  Addlon Floor Lamp
This floor lamp for reading stands out since it blends in with any design, including mid-century contemporary and industrial chic. It is reasonably priced and includes an LED Edison lamp to complete the industrial look. Additionally, it comes in a variety of finishes to complement any decor and includes a glass shade that really makes the bulb pop. 
29.  Amos Adna Lamp
The understatedly attractive floor lamp from Amos blends industrial chic with inspirations from the Scandinavian region. Even before it is illuminated, the light matte gray and natural pale wood give off a relaxing vibe. We admire its slender tripod legs and the subtle color and material contrast. 
30.  Dunelm Hexa Lamp
With its sculptural hexagonal form that frames an exposed bulb, the Hexa floor lamp from Dunelm is a slimline beauty. Despite having a small spherical base, the steel lamp is extremely solid and won't tumble over. This piece caught our attention for its appealingly low price, its Art Deco influences, and its straightforward but effective design. 
31.  B&Q Lamp
The two robust shelves that we found perfect for keeping our current reads and those specs we keep losing are supported by the black steel tripod base, which also features a trailing house plant to truly bring the piece to life. Stylish, modern, useful, and reasonably priced. 
32.  BHS Floor Lamp
This intricately woven design of the adjustable floor reading lamp/all-in-one shade emits a softly diffused light. Because it is gently curved, it makes a fashionable statement and emits a tranquil, zen-like atmosphere. 
33.  Made Briz Floor Lamp
In keeping with tradition, Made has embraced the revival of ribbed glass from the 1970s. The subtle elegance of this floor lamp for reading with vintage influences is inspiring. 
34.  BTC Floor Light
This adjustable floor reading lamp, in contrast to typical overreach designs, has an adjustable boom arm, allowing us to place the light source precisely where it is needed. 
35.  Brightech Twist Lamp
Essentially, the Brightech Twist Floor Lamp is one to keep an eye out for if you value detailed patterns and unconventional thinking when it comes to styling your home. You won't need to be concerned about it toppling over or losing its equilibrium because it stands 48 inches tall and has an 8-pound weighted base. 
36.  Maxwell LED Lamp
The ideal multipurpose lamp is the Brightech Maxwell LED Shelf Floor Lamp. It not only makes your space brighter, but it also shelves and stores little goods. This two-in-one light is ideal for you if you need a lamp with a flawlessly diffused glow but are limited on space.
Conclusion
Above are some of the best floor lamps for reading in the market for this year. WIth a suitable and beautiful lamp, your mood will be boosted and the reading process will become more enjoyable. We hope this has helped you choose the best floor reading lamp for your home!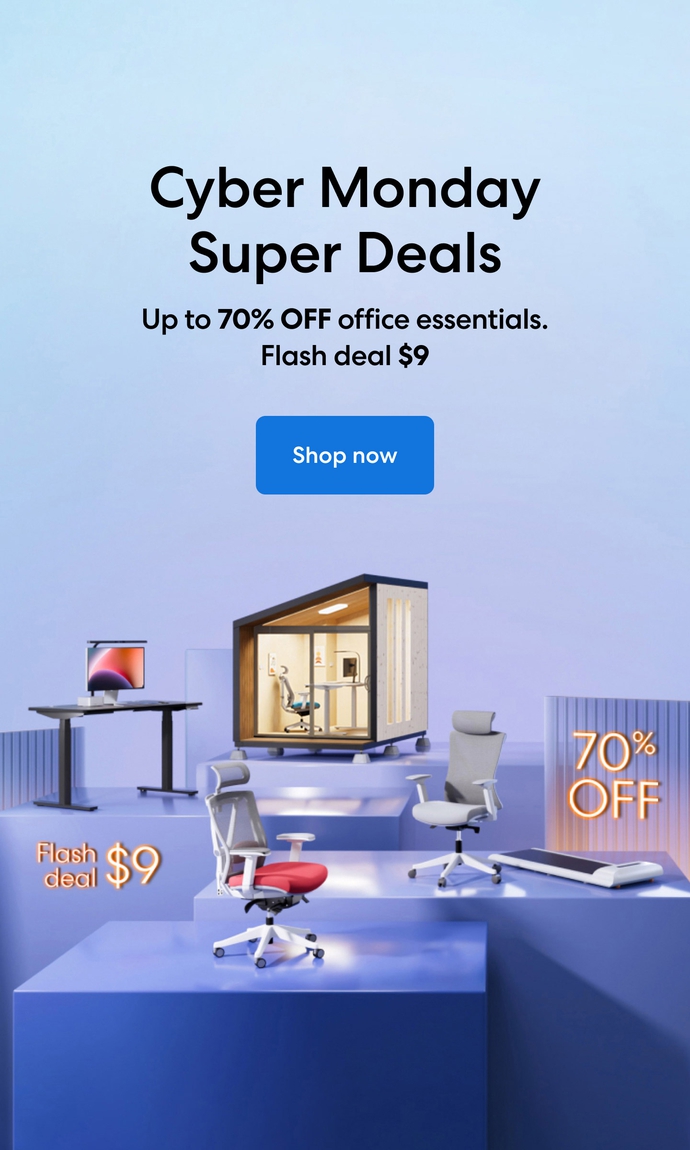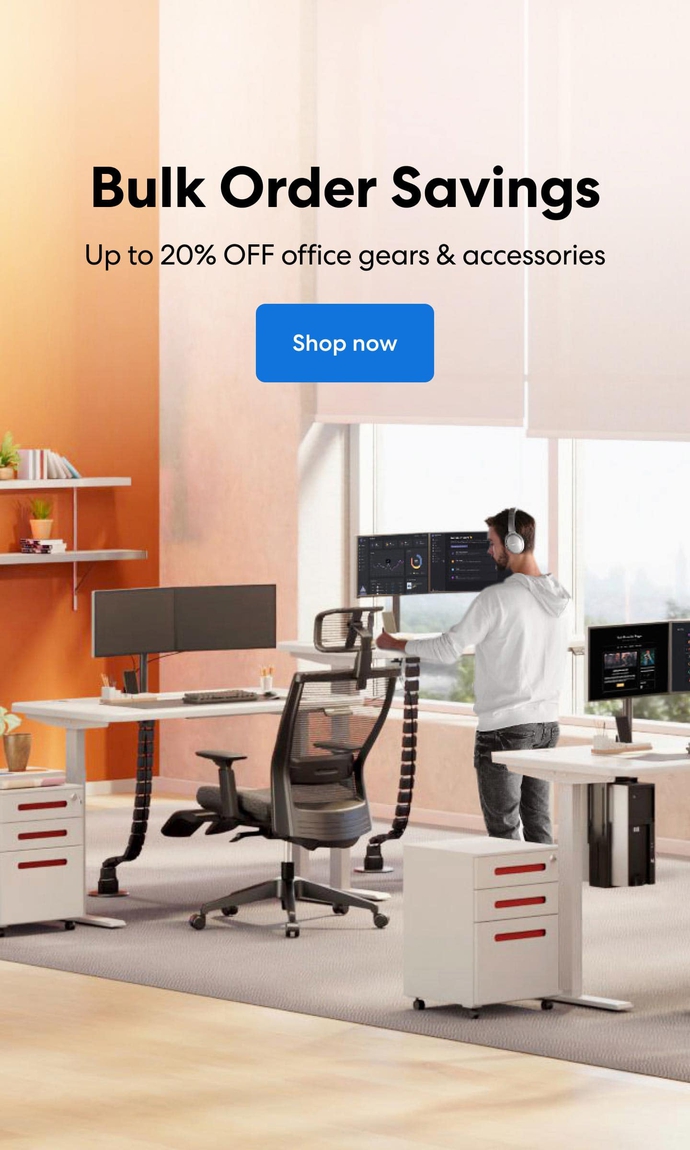 Subcribe newsletter and get $100 OFF.
Receive product updates, special offers, ergo tips, and inspiration form our team.