Smart Products
25+ Stylish Living Room Lamps: Illuminate Your Space!

Autonomous
|
Oct 18, 2022
2,487 Views
You can do everything right when creating your dream home only to get it wrong at the very last hurdle when it comes to choosing the type of lighting you want for the different rooms in the house. Getting the correct living room lamp is very important because this is the place where people regularly meet and spend time together. 
Choosing living room lights used to be very easy when the choice was between a traditional lighting design or a chandelier. However, these days, with so many modern designs coming out, it is no longer easy to pick the best lamps for the living room. 
Just one look at the wide variety of choices available at Autonomous would be enough to confuse anyone. If you are finding it difficult to choose a light stand for the living room then you are in the right place. 
There is a great way to choose a good living room lamp, and it involves deciding beforehand what type of lamps you want. Are you looking for a floor lamp? Do you have a desk in the living room? 
Answer these questions and you will be able to walk into any home furniture store and select the perfect living room lights for your home. Read on to find out the many options you can choose from. 
Must-have Lamps for the Living Room
If you know the value of good lighting then having the right type of living room lights is something you will put a lot of thought and effort into. To make the choice easier for you, we have compiled a list of 15 lamps that will do a lot more than just brighten up the place. 
1. Brightech Luna LED Floor Lamp
Smart devices are compatible with this standing lamp for the living room. This lamp can be turned on or off with your smart device. If you want a cozy, warm light and excellent illumination, spice up your lamp with a colored LED bulb or use the one provided. You can prevent harsh overhead lighting in your space by using soft lighting. Separate smart outlets are required. 
Brightech's tall lamp includes an LED bulb with a life expectancy of 20,000 hours, equal to about 3 hours of daily use for twenty years. Unlike incandescent bulbs, LED bulbs are long-lasting and won't need to be replaced for decades. You can save 90% on your electric bill when you stop using incandescent or halogen bulbs. There is no need to drill holes in the glass, as the battery-powered lamp is built in only five minutes.
2. Brightech Swoop LED Floor Lamp
The Swoop LED desk lamp can be turned on and off using Apple HomeKit, Google Home Assistant, and Alexa. You will only need a smart plug or an outlet for the standing lamp, which you can purchase separately. A heavy base prevents the standing lamp from tipping, even when animals or small children run around. 
Using the adjustable lampshade of the Brightech floor lamp, the light can be directed toward whatever task is most important to you. A non-dimmable bulb is used in standing lamps. The battery lasts 20,000 hours, which amounts to 20 years if you use it three hours a day. It stays cool, so brushing against it won't burn you.
3. Lamp Depot Butterfly Floor Lamp
In addition to being a household item, this living room lamp can also be kept as a collectible. Colors that are romantic and beautiful, beautiful design style, fashion, and elegant. In addition to adding infinite charm to your home decor, it can be paired with an antique lamp holder. In the dark, it makes a stunning home decoration. 
A handmade colored glass lampshade is made by splicing colored glass pieces by artisans. The chimney is made by hand, the design element is colorful, the lamplight romance is soft, and the lamp acts as an art piece and an art gift. It would make a nice gift for friends on Christmas.
4. Lamp Depot Golden Time Clock Lamp
Lamp with 5 in 1 feature for bedroom, office, living room, hotel, etc. It has a golden clock, a wireless charger, a USB port, and a phone stand. An analog clock with golden hands and a silent mechanism that doesn't tick. Simply touch the light to turn it on or off. 
The dimming process requires three seconds of pressing and holding. The LED life expectancy is more than 50,000 hours! The color temperature ranges from 2800 to 7000, and the lumen output is 1100. The base has a wireless charging station for easy charging. 
5. Arnsberg Lighting Dessau Turbo Double Floor Lamp
Featuring two swing arm heads, the Dessau Turbo double floor lamp is one of our best-selling designs. You can direct light almost anywhere by adjusting the portable head and swing arm. This lamp can also be adjusted in height, making it perfect for use in any house or office room. The table lamp and wall mount are available in the same style.
6. Arnsberg Lighting Dessau Turbo Swing-Arm Floor Lamp
Lighting a space quickly and easily. Whether you need task lighting or ambient lighting, the Dessau Turbo Swing Arm LED Floor Lamp by Arnsberg can meet your needs.
This versatile light features an adjustable swing arm for easy beam direction and dimming capabilities for creating a variety of brightness levels for entertaining or task-focused activities. Adding this energy-saving living room lamp to your home will make it a great addition.
7. Lamp Depot RGB Corner Lamp
A remote control can control the RGB colors, and the brightness can also be controlled. By remote control, you can change the colors or the light. You can choose the light temperature according to your preference. You can easily enhance the ambiance of any room. The maximum working distance is 30 meters. It is possible to adjust the brightness using a remote control.
A beautiful, space-saving LED bulb can perfectly fit in corners. Creating an ideal atmosphere is essential. You can use the decorative floor reading lamp of any style in your house, regardless of your décor. You can put the stand corner floor lamp in the gaming room, living room, or anywhere else. 
8. MINA M Rechargeable Medium Portable LED Lamp from Lexon
It has a Push activation light with a dimmer and a rechargeable medium portable LED vintage desk lamp. Life of the battery is up to 24 hours (tested at 75% brightness and 22°C ambient indoor temperature) - It can be charged wirelessly or via USB-C (cable included). This product is made of aluminum / ABS material and is water-resistant to IPX4.
9. Lamp Depot RGB Circular Floor Lamp
This living room lamp will set your mood for all occasions and give rise to a beautiful light display. There are more than sixteen million color choices available with the LED strips, including 358 different light effects so that you can create faultless ambient lighting for any setting. In addition to adding a unique style to your space, this artistic floor lamp is a fascinating contemporary piece of art.
10. Lamp Depot Tree of Life Table Lamp with Wireless Charger: With Speaker
The Articture tree lamp wireless charger and Bluetooth speaker allow you to listen to music or podcasts without interruptions. There is a smooth touch control on this mood light tree lamp so that you can adjust brightness according to your mood. 
Bonsai tree light Bluetooth lamps for bedrooms have omnidirectional speakers with neodymium drivers that deliver exceptional sound. A seamless pairing to most devices is assured, thanks to Bluetooth 4.0 technology.
11. Lamp Depot Moving Sands Lamp
An ornament with a Quicksand painting is made from high-quality glass. The glass of the sea sand art is lead-free, as clear as water. It rotates 360°, allowing you to enjoy the beauty of sand liquid motion every time you turn it. 
Besides being suitable for a place on an office desk to relax the eyes and soothe nerves, the sand painting is also ideal for living rooms, bedrooms, offices, studios, receptions, exhibitions, and holiday decorations. Its function is to add elegance to a host and cultivate inspiration and sentiment, simultaneously highlighting your artistic feelings.
12. Lamp Depot Magic Cube Table Lamp
Whether you turn this Post Modern Acrylic Magic Cube RGB Table Lamp on or off, it is a fantastic piece of art. Different colors are visible from different angles, and the light is uniform and soft. Any space can be made cool with this style. 
Despite its small size, the fixture will give off a magical glow across the entire room as it is approximately nine inches tall and wide. From different angles, it emits different colors, and the light is soft and uniform, so it never appears harsh. Turn it on for fun lighting during a party, romantic lighting during a date night, or even extra ambiance.
13. Lamp Depot Magnetic Levitation Lamp: Floating Moon
The Levitation moon lamp is 5.9 inches in diameter and very similar to the moon's surface. It is a novelty and charming product. It stimulates the moon realistically by using magnetic levitation technology and spinning freely in midair. 
The lamp has a timer for 15 minutes, 30 minutes, and 60 minutes, respectively, using its button. You won't have to worry about wasting your moonlight's power anymore. Suitable for Valentine's Day, Christmas, Thanksgiving, Birthdays, Parties, Weddings, Anniversaries, and more.
14. Artiva USA UFO 73''H 5-Arched Floor Lamp: Touch dimmer
The "UFO" Modern Chrome LED Floor Lamp from Artiva USA is a sleek and modern LED 5-arched LED floor lamp that adds a touch of class to your living room, bedroom, or office. This item would be a great inclusion in any contemporary or modern space. A super bright and warm(3000K) LED light source is mounted on the floor lamp that can be dimmed with a touch of a button. A soft note is added to your decor by the curved design. 
Standing over 6 feet (73") tall, the fixture attracts attention with its statuesque appearance. LED floor lamps offer ample lighting for reading, writing, or creating a spotlight in a setting or in the center of a living room.
With Artiva floor lamps, you can use the light whenever and wherever needed. Featuring a heavy weighted base, this lamp is able to remain balanced and not tip over. This is the perfect addition, whether it's for the home or the office.
15. Lamp Depot RGBW Modern Curve Lamp
One of the designs that are proving to be very popular among consumers in 2022 is a curve lamp. If you are not familiar with what these lamps look like, take a look at the modern Curve Lamp by Lamp Depot. It comes with awesome features, such as RGBW lighting, and uses 90% less power than traditional halogen lights.
Whether you are lighting your office, bedroom, or living room, you'll love the tall, minimalist RGBW Modern Curve Lamp. This piece has a sleek design and a contemporary flair, which is perfect for any decor style. There are sixteen million color choices and 358 light effects available with the RGBW LED Strip built into the unit. With regular use, the power-saving bulb will last for about 20 years.
16. Arnsberg Lighting Alessandro Volta Portable Battery Wall Sconce
A wall-mounted lamp does not mean that the design cannot be modern. The portable battery wall sconce by Arnsberg Lighting is a great example. Not only is this marvel of German engineering made of durable material, but it is also battery-powered, meaning there is no need for you to do any rewiring of the house. 
17. Gingko Design Octagon One Portable Desk Light
With a beautiful wooden octagon base that can be set in three different positions, the cute Octagon One Portable Desk Light by Gingko Design will look great on your desk. It provides you with four levels of brightness that can be easily adjusted at the touch of a button. This is one of the best desk lamps on this list. 
18. Brightech Sphere Floor Lamp
The thing with Brightech lamps is that when you buy one of these, you know for a fact that you are getting good value for money. This Brightech floor lamp's quality is top-notch! It is a modern slim-profile lamp that emits warm, diffused light, perfect for any living room. 
19. Benzara Floor Lamp
If you find a retro and industrial look appealing, then the Benzara floor lamp should be at the top of your list of lamps to buy for your living room. It is easy to assemble, has a matte all-black metal finish, and comes with a great one-year warranty from Autonomous. 
20. HumanScale Nova Desk Lamp
Soft and uniform light is a must-have feature for a desk lamp otherwise you risk straining your eyes. The Nova desk lamp from Humanscale produces exactly that, without any disruptive flickering, which makes this a great option for use next to your computer. 
21. Vanity Fixture, Matte Black
With tapered clear glass and a matte black metal finish, this wall-mounted lamp from Vanity Fixture would be the perfect addition to any living room. It has four energy-efficient lights that will provide more than enough light for a room of any size. This is a classic choice if a wall sconce seems like a good choice for your living room. 
22. Destination Lighting Contemporary Single-light Sconce
This wall sconce comprises a single beautifully designed lamp that comes with an elegant pull chain for easy turning on and off. If you are not happy with the pull chain, you can have it cut off and use the main wiring to connect a traditional switch.
23. IKEA Forsa Desk Lamp
IKEA is well known for producing good quality furniture items at affordable prices, and the Forsa desk lamp is no exception. The design itself is nothing new, with IKEA preferring to stick to a tried and tested timeless style. Get this desk lamp if you want something simple that does the job well. 
24. Creswell Lighting Articulating Floor Lamp
The Creswell Lighting Articulating floor lamp manages to tick all the right boxes for an affordable, and versatile living room lamp that comes with all the necessary features such as being easily adjustable. Its design is somewhat antique-looking but that just adds to the overall appeal.
25. Adesso Bowery Arc Lamp
If you definitely need a floor lamp for the living room but the space is an issue, you should consider the Arc lamp by Adesso Bowery. It has a very small sturdy base that takes up very little floor space. Although it's a bit heavier than other lamps, that is just meant to make it more stable. 
26. Anglepoise 90 Mini Desk Lamp
Are you constantly on the move, working in different places? This mini desk lamp from Anglepoise 90 may be just the thing you are looking for. Not only is it compact and easy to carry around, but it also works well using a battery, meaning you can set up your temporary office anywhere you want without worrying about not having a good light source.
27. Allmodern Flemings LED Task Floor Lamp
Nothing says "modern lighting" like the LED Task floor lamp from Allmodern Flemings. Features such as a touch switch are all part of the bargain. It even has a built-in light source meaning you do not have to worry about changing the bulb ever again. 
28. Lepower Wood Tripod Floor Lamp
One look and you will fall in love with the classical look of the wood tripod floor lamp by Lepower. It is made of elegantly carved rubberwood which gives a great traditional feel to the lamp and is topped with a beautifully textured linen lampshade.
29. Birch Lane Theodora Swingarm Floor Lamp
The fully adjustable Birch Lane Theodora Swingarm floor lamp has two easy-to-switch color options to enhance the mood of the entire room. It does not have a warranty but for a little bit extra you can get a five-year protection plan. 
Types of Lamps for the Living Room
There are simply too many types of lamps out there to mention in one article. That is why we have focused on the following types of lamps for the living room that you need to consider. We have narrowed it down to four main categories, which are: 
Ceiling Lamps
In terms of popularity, ceiling lamps are the most common types of living room lamps found in most traditional households. In fact, even in houses that have other types of lamps, it is normal to also find ceiling lamps. 
The reason for its popularity is that it is very practical when it comes to providing adequate lighting for the entire room. A ceiling lamp is the best way to make sure that all corners of the room receive adequate light.
Floor Lamps
One of the major advantages of floor lamps is that they can be moved around the room and placed anywhere that requires more lighting. These days you can also find a wide variety of designs to choose from that add a touch of elegance to any living room.
Wall-Mounted Lamps
What most people love about wall-mounted lamps is that they are reminiscent of the olden days when touches used to be mounted on the walls. This makes them a good option for anyone who is looking for something a bit different from the normal living room lights found in other homes. 
Desk Lamps
If you have a desk in your living room that you use to get some work done at home, a living room table lamp is a must-have accessory. There are times when you would want to work quietly without disturbing other people in the room and an LED desk lamp will do the job perfectly. 
How To Pick Lamps for the Living Room
Picking a living room lamp is one of those things that seems very easy until you actually get down to doing it. Only then do you realize that there are so many important things you need to consider before buying lamps for the living room. 
These considerations are not easy to make when you are already standing in the furniture shop with a sales assistant pressuring you to buy one lamp or the other. If you take your time to decide clearly what you want, then the choice will become simpler. 
Before going shopping for living room lights, consider the following:
Cost
Even though there may be many beautiful lamps that you may wish to buy, in most cases it is your budget that determines the one you will eventually walk out with. A living room lamp is not an item you would want to end up exceeding your budget, so it is important to think carefully before you pay.
Space
Some types of lamps, such as floor lamps, take up a lot more space than, say, ceiling lamps. If your room is already crowded enough as it is, adding to that by purchasing a floor lamp is not a good idea.
Size
You should avoid a situation whereby the size of the lamp does not suit the rest of the furniture in the room. A lamp that is too big will dwarf all other items in the room and look out of place. Similarly, one that is too small will disappear into the background and not be able to provide adequate lighting.
Features
From RGB lamps to ones that can be used to charge your devices, there are so many different features that are being paired up with lamps these days. You can even have lamps that double as fans too. Think carefully about what other features you might need and purchase a living room lamp that comes with these.
Type
As we mentioned earlier, there are also many types of lamps to choose from, but we have narrowed it down to just the four major categories for you to consider, which should make this decision much easier.
Use
What do you intend to use your lamp for? Perhaps this should be the very first question you ask yourself. No matter how great a lamp is, as long as it does not fulfill its purposes it will end up being a disappointment to you. 
Final Word
We are sure you are surprised at just how many options are available for something as simple as a living room lamp. Normally, this would mean spending a long time sifting through many different furniture catalogs. However, thanks to the wide range of options available at Autonomous, you can have everything you want under one roof. 
If good quality lamps for the living room are what you are after, then do your research by looking at some of the things highlighted in this article and head over to the Autonomous website, and take your pick!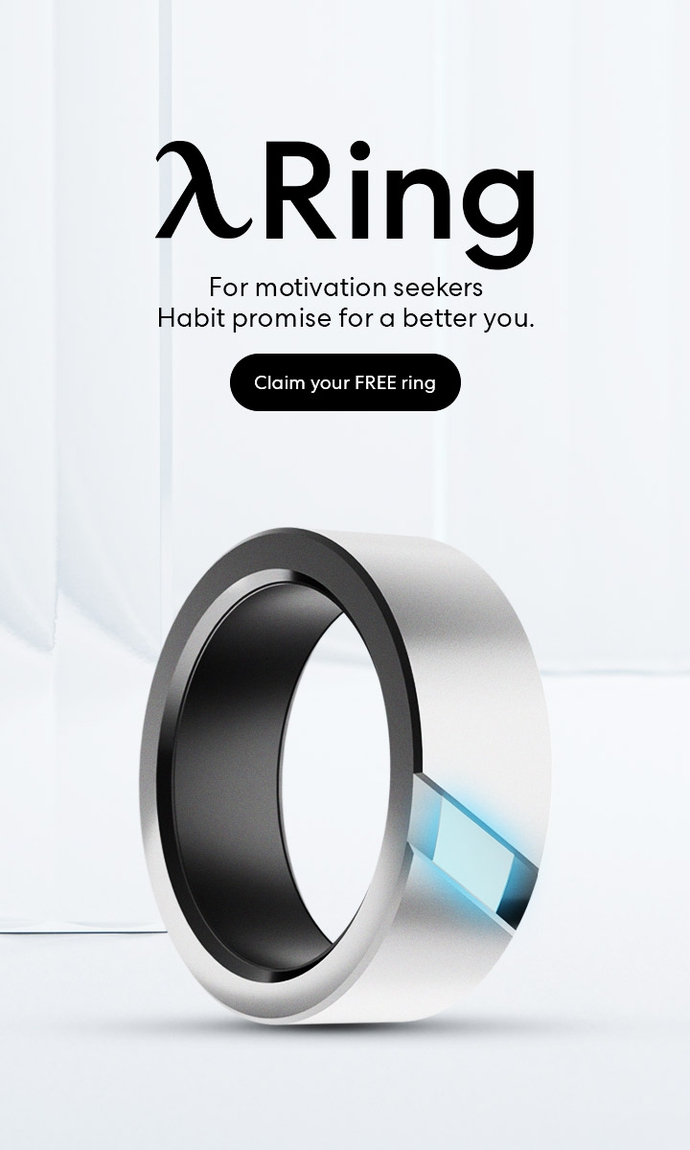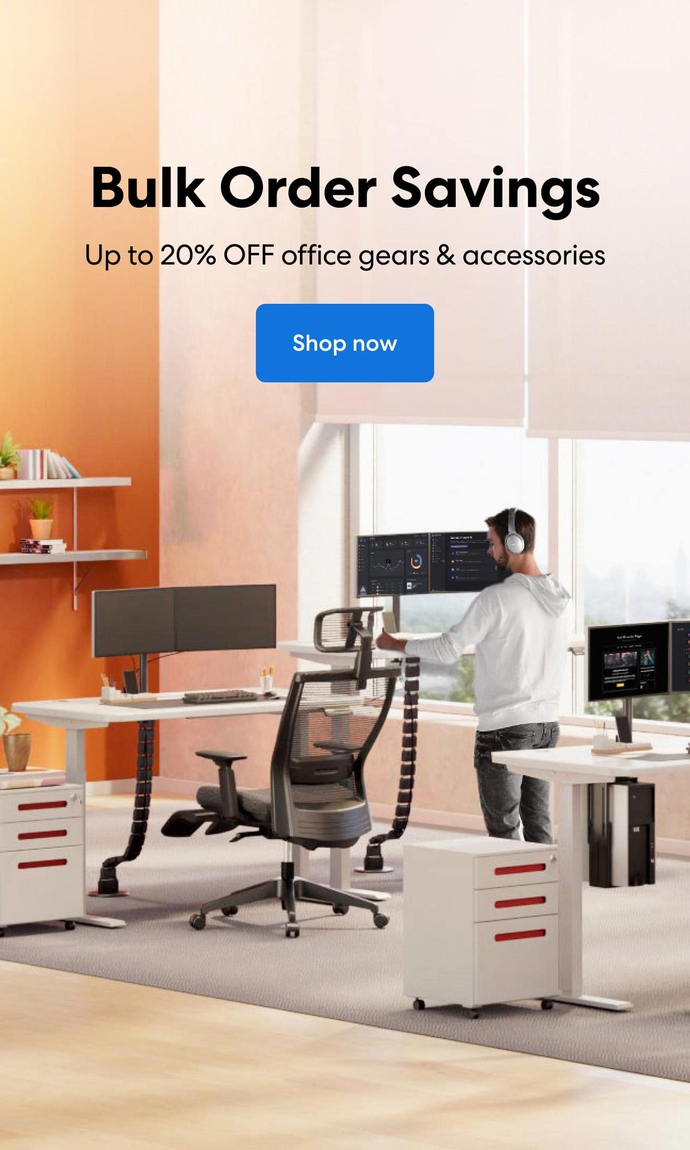 Subcribe newsletter and get $100 OFF.
Receive product updates, special offers, ergo tips, and inspiration form our team.