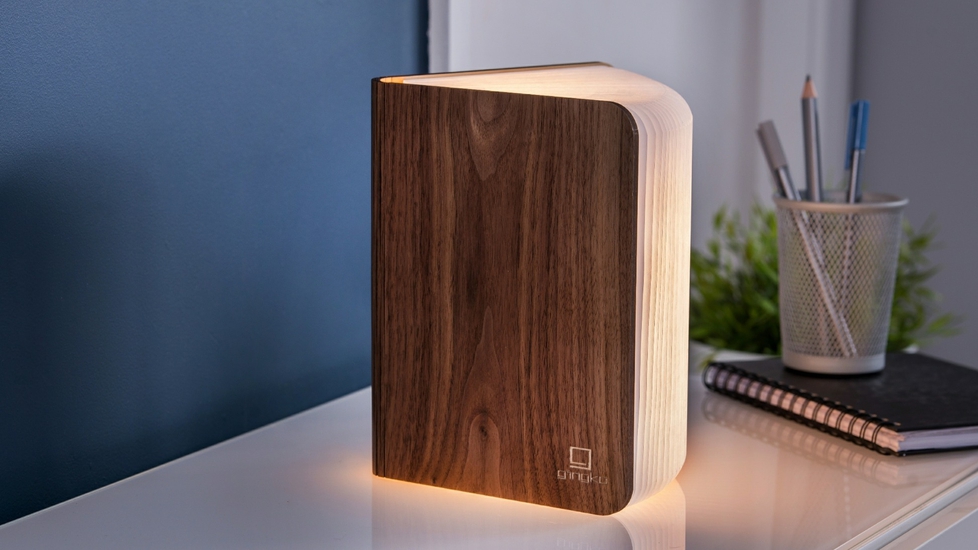 Gingko Design Smart Book Light: Large
$86
$169
(-49%)
Free shipping
Buy now
Add to cart
FREE shipping Jun 11 - Jun 13
Sold and shipped by Gingko Design.
• LED life-span: about 50,000 hours • Colour temperature: 2700K (warm-white light) • Lumens/Watts: Mini Booklight: 300 lumens / 3 watts, Large Booklight: 450 lumens / 6 watts • Output: 400 lumens • Power supply: in built rechargeable Lithium Polymer • Battery life: 6-8 hours in constant use • Charging time: 4 - 5 hours • Can be opened up to 360 degrees • Magnetic covers so it can be attached to any metal object on the wall etc • Product Material: bonded recycled leather and water-resistant Tyvek paper • Standard version size: 170 x 215 x 25 mm • NO 30-DAY TRIAL
• 1-year warranty
The Linen Fabric Smart Book Light collection brings a brand new material to our Smart Book Light collection and it's certainly a great additional piece of art to any home. When closed, this Smart Book Light masquerades as a natural looking mini or large linen notebook, but when opened it transforms into a sculptural piece creating a wonderful ambient glow using warm white LED light emitted through the pages. The beautiful, exquisite design opens to a full 360 degrees with cleverly concealed magnets. The lovely soft touch Tyvek pages are tearproof and water-resistant and are lit by long-lasting LED lights. Inside the linen cover lies an interior lamp body made from durable, water-resistant Tyvek pages containing high-performing LEDs. This dynamic, multi-functional light comes with a micro-USB charger. The linen cover is sewed by hand and has a battery life of up to eight hours. Made with sustainable linen fabric and designed with a contemporary colour collection, the Gingko linen fabric Smart Book Light is a stylish addition to any book or design loves home.
Deep dive into specs
Open to activate light
The Gingko smart book light is definitely a great additional piece of art to any home; This smart Book Light looks like laser-cut wooden book when it's closed , but when opened It turns into a beautiful light emitting a wonderful ambient white soft LED light through these water-resistance pages.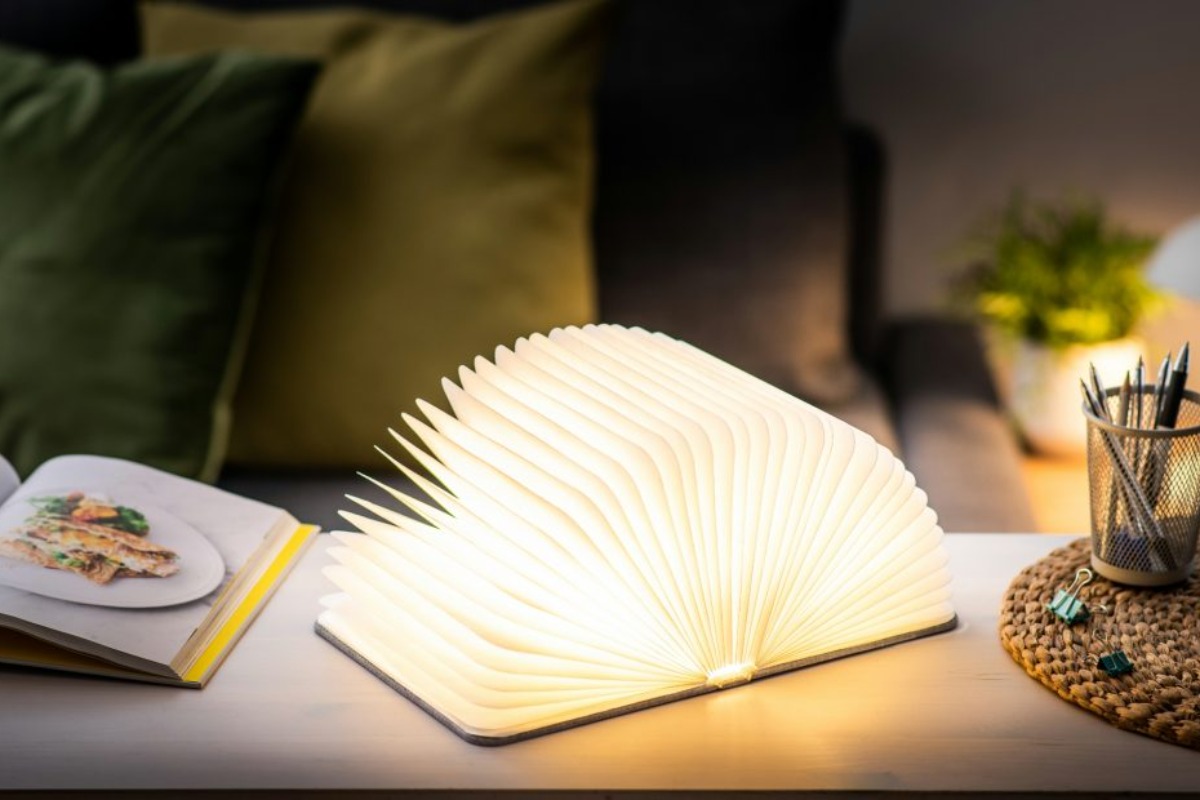 Open up to 360 degrees
The beautiful, exquisite design opens to full 360 degrees with cleverly concealed magnets and the lovely soft touch papers are tear-proof and water-resistance that are lightened up by long-lasting LED lights (guaranteed a minimum 35000 hours use)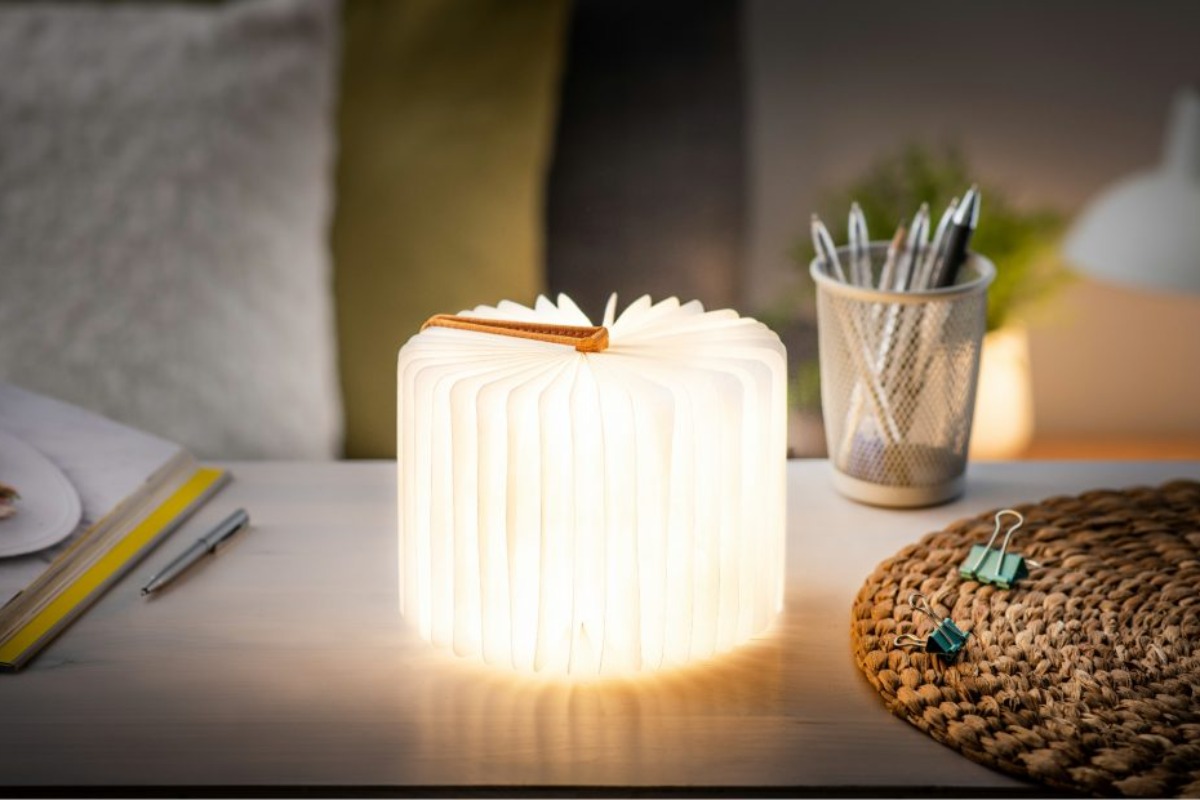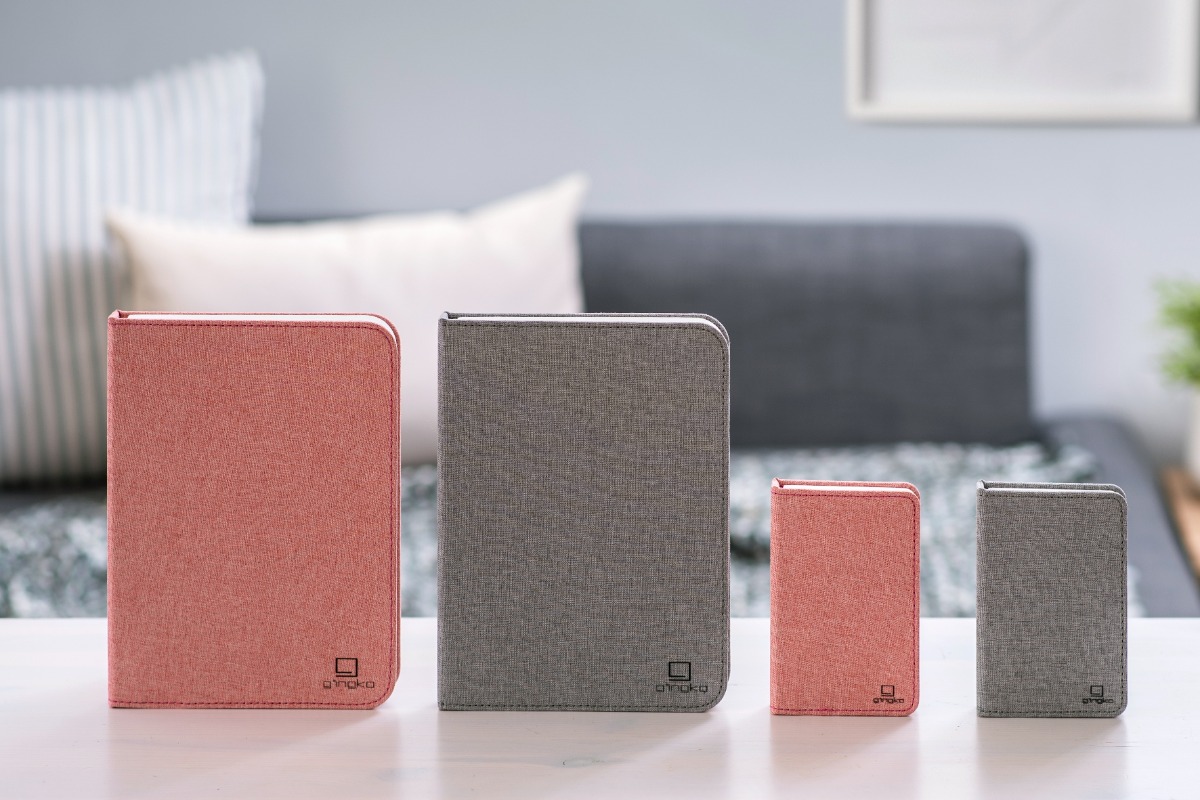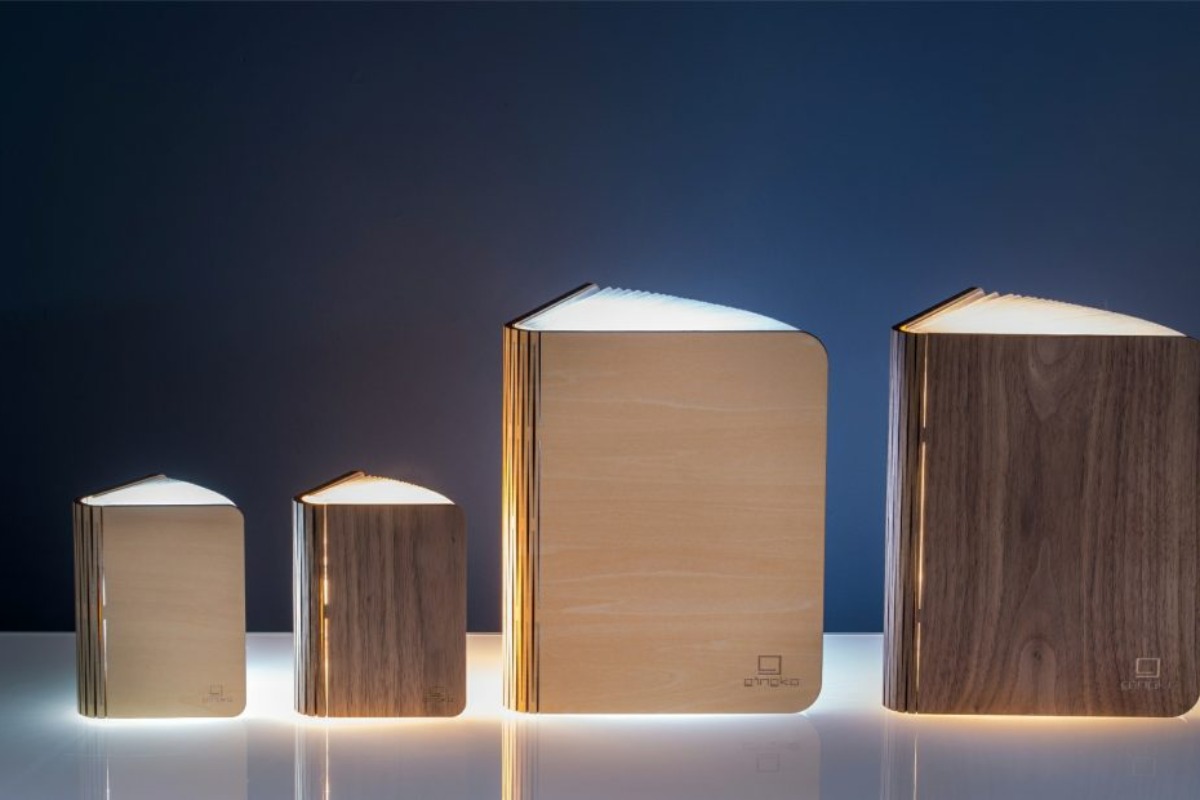 USB Charging
The book light is totally wire-free as it's powered by in-built rechargeable battery, so you can place it at anywhere you want, your sitting room, lounge, bedroom or even in the kitchen. The battery will take approximately 2-3 hours to charge and it will last about 10-12 hours on constant use on one charge or it can be plugged in permanently as well.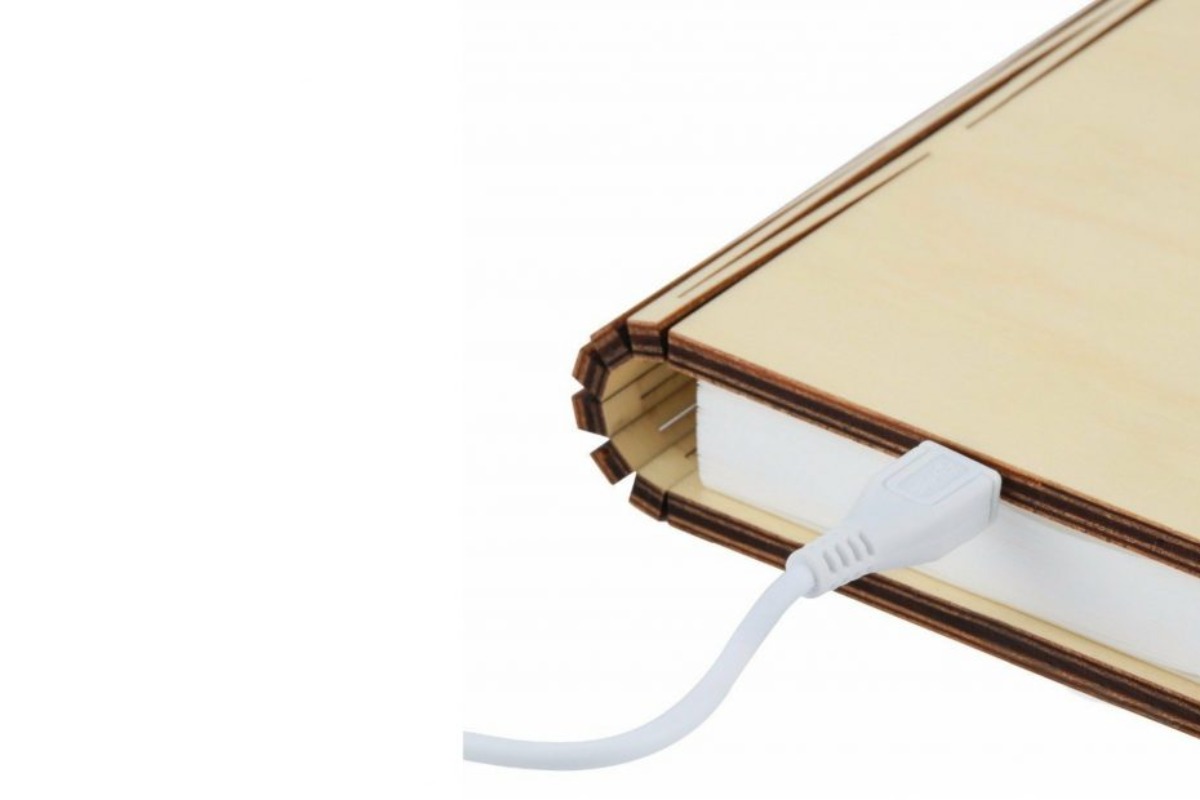 FAQs
Don't see the answer to your question?