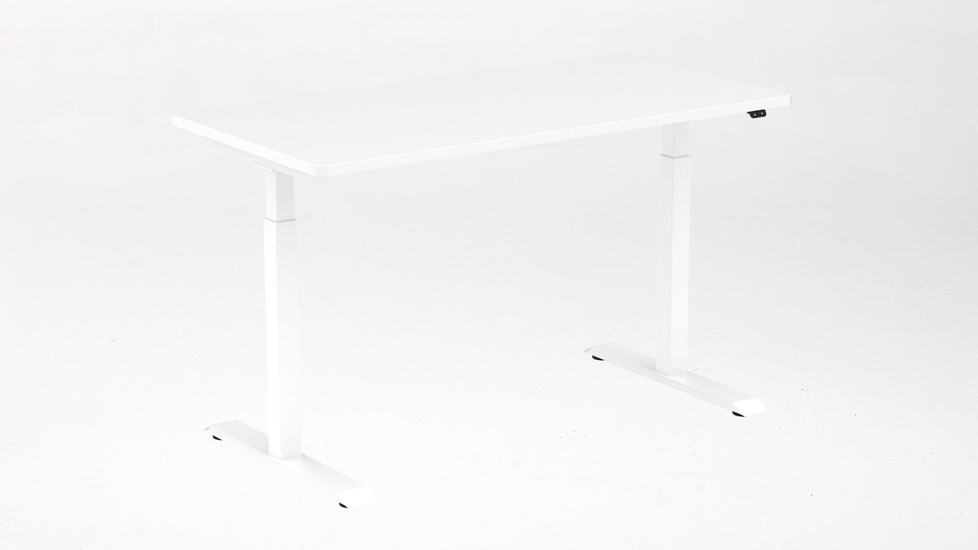 Buy now
Add to cart
FREE shipping Jun 05 - Jun 07. FREE 30-day returns.
Bought by 45 Adobe employees
Sold and shipped by Aoke.
Timotion SmartDesk: Core at a glance.
The SmartDesk Core by Autonomous x Timotion is built with a sturdy desk frame and a spacious desktop with a minimalist aesthetic. Invest in your home office with a desk that will last for years to come.
• Height-adjustable between 27" to 45"
• Simple keypad controls
• 2-stage frame
• Lifts 270 lbs with ease
• No pre-drilled holes
• Solid steel frame
• Electric dual motor
• UL508, SAA, C-Tick certified
• 5-year warranty
Deep dive into specs




Innovative solution from Timotion
Timotion is an industry-leading Autonomous partner specializing in custom, high quality electric linear actuators and other related products. Established in 2005, Timotion obtained ISO certifications in 2009 and has since expanded to 7 manufacturing facilities and over 2000 employees worldwide. Now, Autonomous has partnered with them to create a fresh new lineup of standing desk frames that better serve our customers' needs.
EXCEPTIONAL HEIGHT RANGE
The right height for you
With a sit-stand range between 27" and 45", the SmartDesk Core by Autonomous x Timotion is perfect for people of almost any height.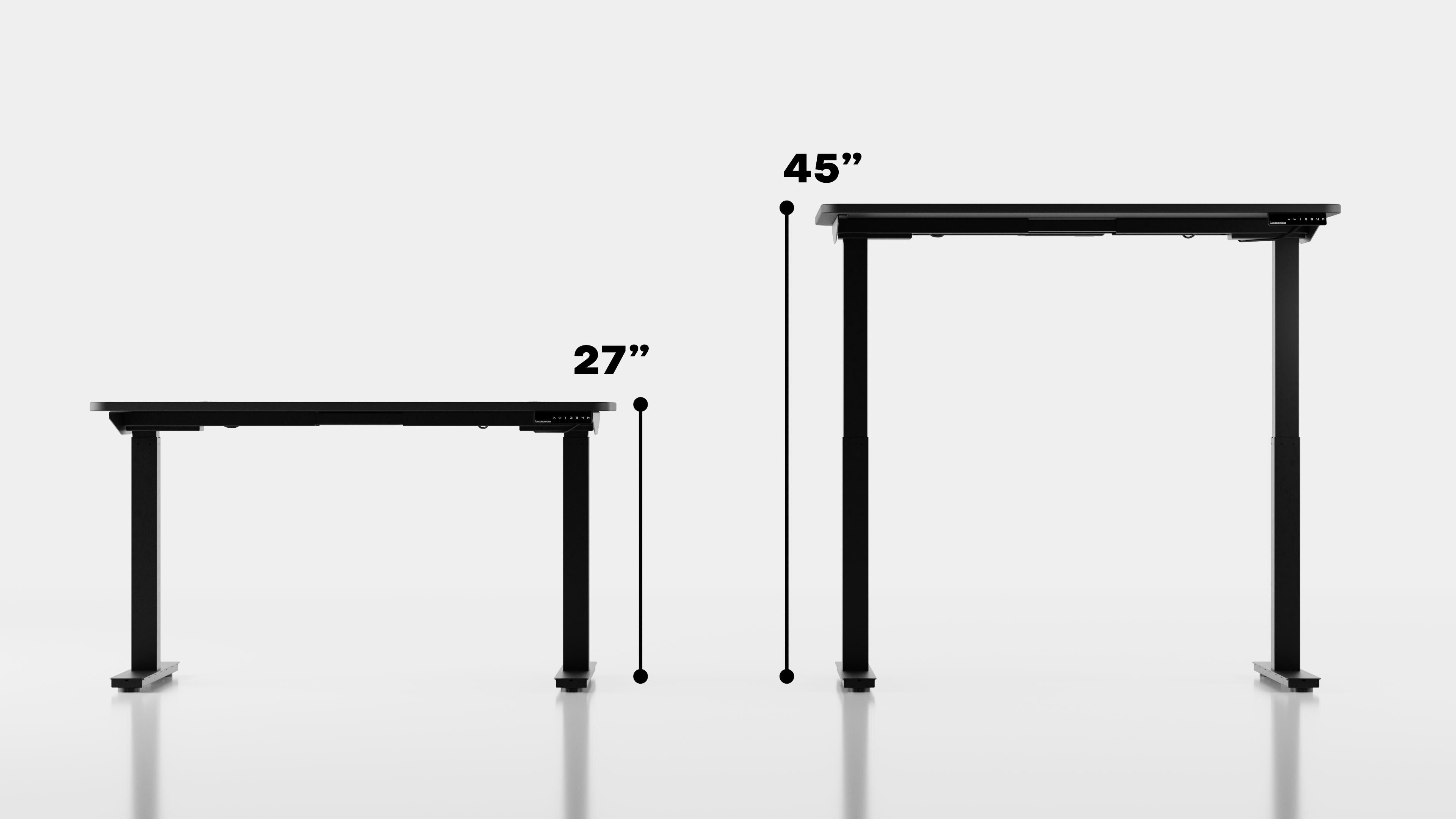 A STRONG FOUNDATION
Powerful motorized frame
Lift up to 270 lbs with ease, thanks to the sturdy steel frame with a rectangular column, plus a powerful dual electric motor.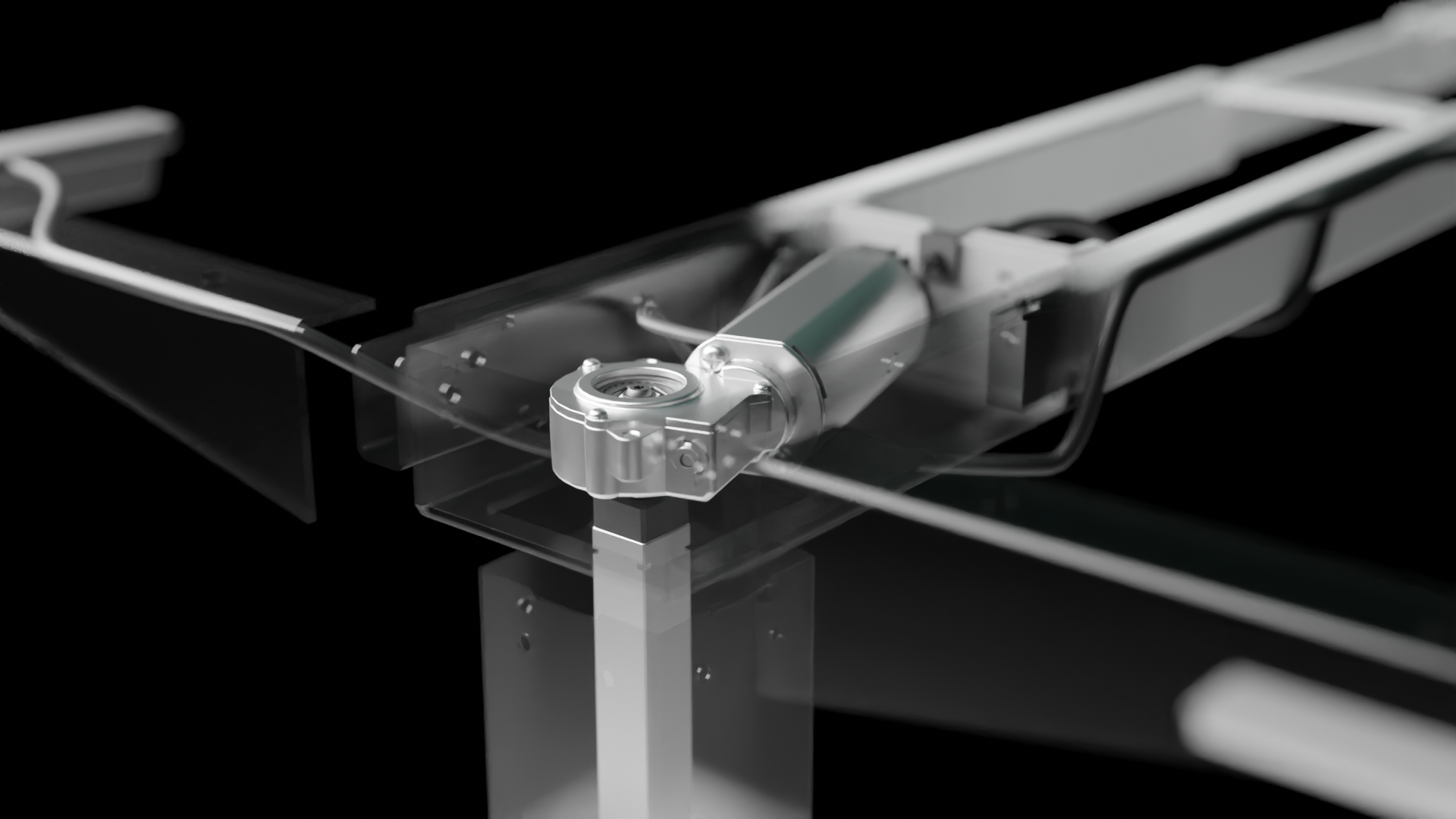 PERFECT FIT
Your space, your perfect fit
The larger SmartDesk with the biggest desktop option, with all the space you need for your workplace essentials.
INTERNATIONALLY CERTIFIED
Quality you can trust
UL508 and SAA certified, among many other strenuous international quality certifications, our desk is built with procedures and materials you can trust.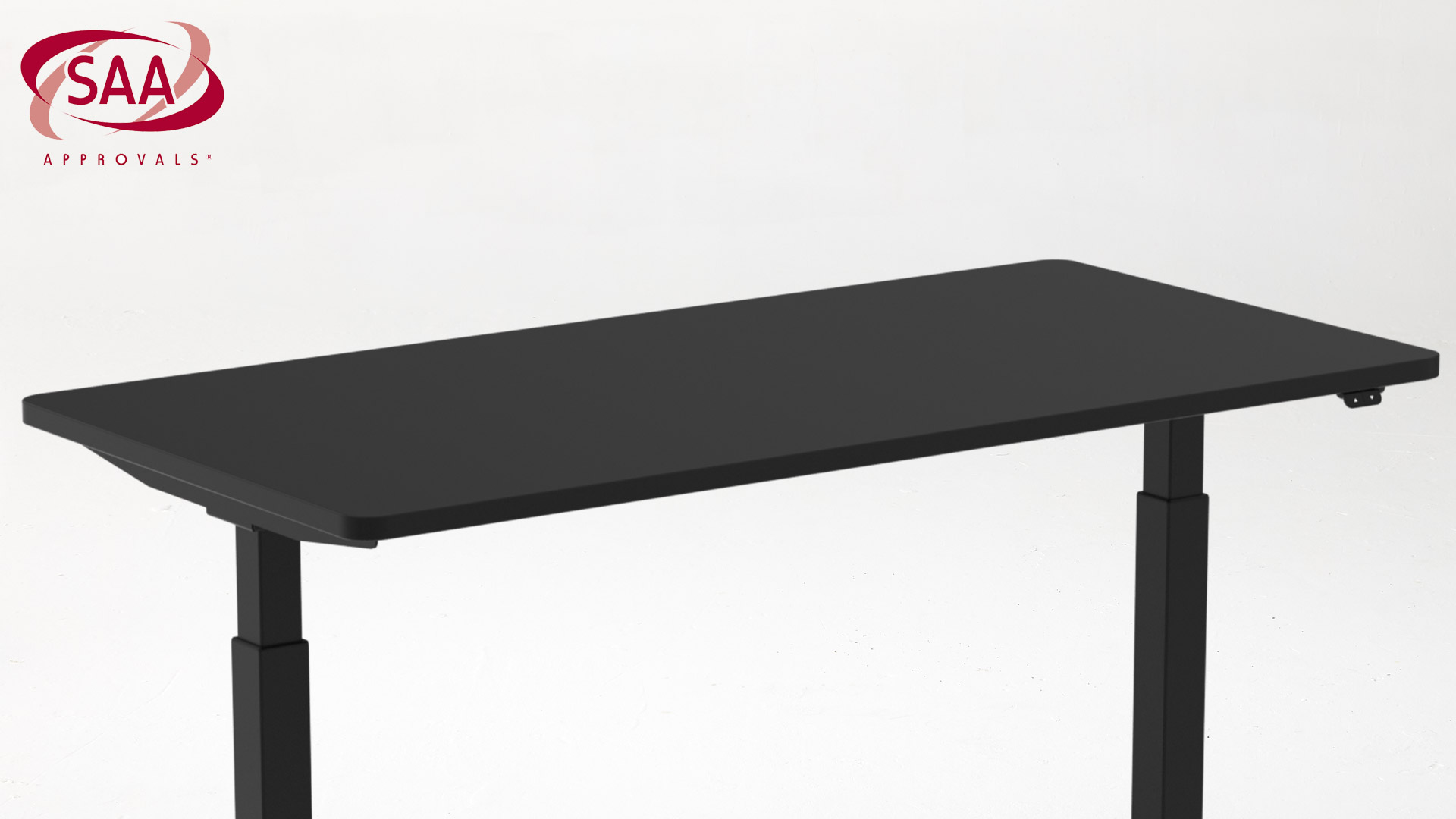 Autonomous X Timotion Home Standing Desk - Work Comfortably And Keep Yourself In Good Shape
If you're looking forward to adding a standing desk to your workstation, the Autonomous x Timotion home standing desk can be one of the best choices for you. This home office standing desk compiles some of the best features found in the regular SmartDesk Core by Autonomous, with some great improvements provided by Timotion. It can be quite challenging to buy home standing desk if you're unfamiliar with these devices. For that reason, we'll be exploring some of the benefits of a standing desk that you may enjoy if you choose to acquire it, plus some tips that can be useful for you during the buying process.
Benefits Of Autonomous X Timotion Home Standing Desk For Physical & Mental Health
The best standing desk for home office comes with several benefits that will make your work sessions more comfortable, productive and efficient. You will be able to feel more energetic after using it for a few weeks, and you'll notice how your mood starts improving each day. However, more than mental well-being, home standing desks are known for having tons of benefits to your physique as well. We describe some of the most outstanding below.
Burn more calories & Lower risk of heart disease and diabetes: If you consider how long you tend to remain seated while completing your responsibilities, you can have an idea of how many calories you'll burn within a similar period. Burning more calories means that using a home office standing desk can help you reduce the risk of weight gain and obesity. One study found out that standing for at least 180 minutes after lunch can help you diminish the blood sugar spike by about 43%. Furthermore, another study found out that people who alternated between sitting and standing each 30 minutes helped them reduce their blood sugar spikes by 11.1%, approximately. Furthermore, people who stand for more time have less risk of developing heart disease, contrary to those that sit for prolonged periods.
Mood improvements & Less back pain: Office work implies sitting for prolonged periods, which can ultimately negatively affect your mood due to the multiple variables to consider. However, Autonomous X Timotion Home Standing Desk can contribute positively to your mood, allowing you to be more energetic throughout the day. Without a doubt, back pain is one of the most common ailments in office workers. Ergonomic chairs are a good solution to the problem, but seating for prolonged periods is associated with more adverse effects than benefits. Several studies have determined that using an office standing desk can help you improve your lower back pain after using it for a few weeks. It also seems to be good for neck pain.
Tips To Buy Home Standing Desk
If you'd like to buy a home standing desk, there are some aspects to consider. The idea may seem quite attractive, but here are a few considerations you should think about before completing the purchase. Surface space and capacity: Make sure the desk you're buying has enough space for you to place all the necessary items in your setup. Furthermore, you need to make sure that your desk has an adequate weight capacity. The Autonomous x Timotion Home Standing Desk can lift to 270 lbs with ease, while the surface is 55" long. Quality: Not all products are created the same. If you want to make sure that your desk will last for a long time, make sure it is built with sturdy materials that can last for a long time. As for this home office standing desk, it is built on a solid steel frame and with a particle board surface. The lifting capacity is proof of its excellent quality. Consider buying an anti-fatigue mat: Standing can be beneficial for you, but it can also make you tired if you don't take breaks. You can fight the fatigue that comes with standing for prolonged periods by using an anti-fatigue mat on your workstation. This way, you will be productive for more time while feeling as good as ever.
About Timotion
Timotion is a company founded in 2005. Its mission implies improving the life experience of humanity, and they have contributed to this purpose for more than 15 years thanks to its innovative electric systems. The brand provides for multiple markets, being "ergonomics" one of its main focuses.
FAQs
Don't see the answer to your question?
Is this desk compatible with another table top in a smaller size?
Does this desk use a regular 120 volt outlet?
Yes. Our standing desks are compatible with standard 110 volts - 240 volts outlets. All currents are automatically converted by the desk. US orders are installed with the standard two-prong plug.
I see that there is a "black box" to be installed on the underside (aside from the control panel), with power and data connection. Is this like a power strip and data plug-in?
Yes, this is the control box. It must be attached under the standing desk to use the Smart Keypad. It is connected with the Smart Keypad to control the height of the desk, (and with a power source) tells the electric motor(s) when to move up and down.
We currently ship anywhere in the USA. International delivery is on the way, we'll be sure to keep you updated!
I think I want to get a standing desk. I'm 6' 3". Should I get the single or dual motor frame?
Go with our dual-motor SmartDesk Core. It provides a generous height range of 28-46 inches (with top). One of our team is 6'5 and uses his dual motor standing desk frame comfortably every day.
Can you give me more information about your 30-Day Trial policy?
If you don't like your desk, we'll take it back. It's that simple and easy. You have until 30 days after delivery to build and use your desk. If you change your mind, you can then request to return the desk for a full refund (we even cover shipping!), no questions asked.
Does your 30-Day Trial policy apply worldwide?
Our 30-day trial policy applies only to SmartDesk Frames delivered inside the continental U.S. and returned in their complete original packaging. International orders do not qualify for this program. Please note that the returned standing desk frame needs to be in its original packaging. If not, we reserve the right to refuse your request.
How many amps does each SmartDesk use?
Is there warranty provided with the SmartDesk?
There is a 5-year warranty for the frame, 3-year warranty for the control box and 1-year warranty for the top.