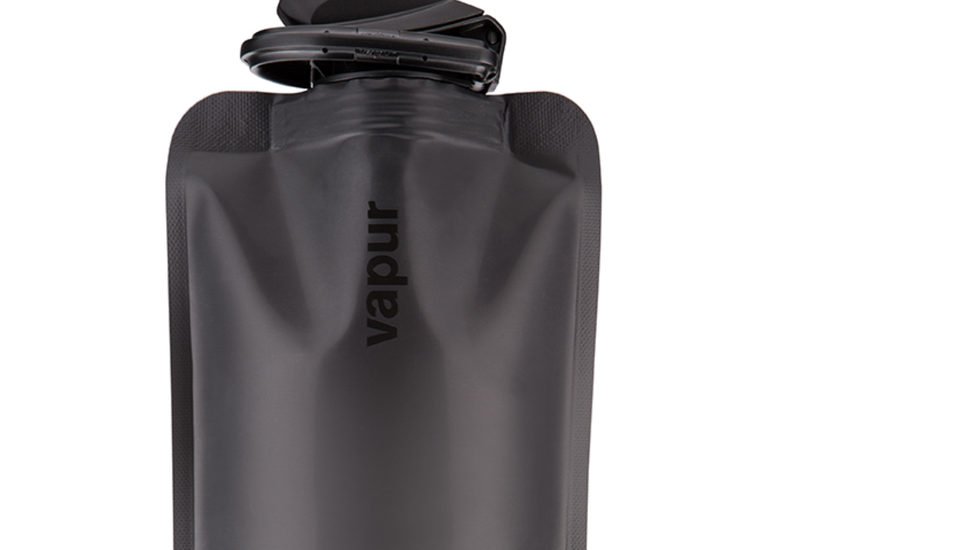 Vapur Eclipse Anti-Bottle: Flexible Water bottle
Color:

Not available

Not available

Not available

Not available

Not available

Not available

Not available
Size:

Not available

Not available
Buy now
Add to cart
FREE shipping Dec 08 - Dec 11. FREE 30-day returns.
Sold and shipped by Vapur
• The Vapur Anti-Bottle features a Super Cap - flip cap. This cap has a tough seal and is easy to open. The cap allows you to remain active without worrying about spills or leaks This water bottle is foldable, portable, reusable, durable, freezable, and dishwasher safe BPA, odor and taste free Water Bottle Wide mouth opening. Simply unscrew the Super Cap from the bottle to reveal the wide opening. Great for filling and cleaning your bottle!
• 1-year warranty
It's no water bottle, it's an Anti-Bottle. What does it mean to be an Anti-Bottle? It means reusable, foldable, attachable, freezable, sustainable convenience, all in one easy to grip, streamline bottle. It's a flexible product made specifically with active lifestyles in mind. The Anti-Bottle defies all the laws of what a water bottle "should be". Unlike traditional rigid bottles, it lays flat when empty, and has the ability to be folded and stored where other bottles cannot. It's also BPA free, and super easy to wash. There is no water bottle like it. Let's just say we're rule breakers, but in the best kind of way.
Deep dive into specs