Buying a treadmill isn't something we do every day – so it's pretty natural to feel lost when you do have to get one. However, it's an excellent investment for your health and fitness and a convenient way to exercise without hitting the gym.  
Not all treadmills are equal, and there are some key factors to consider when selecting the best home treadmill for your needs. Do you need some help? We got you. This guide will cover everything about home gym equipment and the best products you can invest in.  
Five Home Treadmill Essentials to Keep in Mind
Congratulations, you're taking a step towards a healthier and fitter lifestyle! However, check out the factors you need to consider before you head out to buy a treadmill: 
Type
First, you need to know the types of treadmills available in the market. There are two basic categories: manual and motorized. 
The manual treadmill needs you to use your strength to move the belt, while on the other version, the motor does the hard work for you. You also have the option of getting a portable treadmill for space-saving convenience. 
User Weight
When buying a home treadmill, check the maximum user weight capacity. You don't want to overload the machine and risk damaging or injuring yourself. Most home treadmills can accommodate users up to 300 lbs., with larger commercial models designed to support even more weight.
Frame and Shock Absorption
No one wants a wonky home gym treadmill, and we're sure neither do you. If you're shopping online, check what the treadmill frame is like. In general, the sturdier the structure, the faster you can run.  
On top of that, shock absorption is also an essential factor to consider. Shock absorbers reduce the impact on your joints when you run on the treadmill.
Additional Features
You should look for treadmills with multiple features, such as heart-rate monitoring and smartphone integration. Other important safety features include an emergency stop button and a safety clip. 
Space
Lastly, before you bring a new treadmill home, you need to know where it will go in your gym. Consider the room's size and layout, and ensure you have enough space for the treadmill you want.  
Look for a compact home treadmill if you lack real estate. Also, a walkable treadmill, for example, is perfect for the workaholics among us. With this equipment, you can simultaneously work on your laptop and run on the treadmill!  
How Do I Choose Between a Folding and Regular Treadmill for My Home?
If there's one piece of equipment that every home gym must have, it's a treadmill. However, with so many types of treadmills available in the market, choosing the right one for your needs can be overwhelming.  
Which is better, a folding treadmill or a regular one? We'll answer your question in this section. 
Folding vs. Regular
If you're looking for a machine that is easy to store, then a folding treadmill is the way to go. This type of equipment is lightweight and portable, so you can quickly move it around.
Another benefit of a folding treadmill is that it's usually cheaper than its regular counterparts. 
On the other hand, regular treadmills can handle higher speeds and inclines, making them perfect for those who want to take their workouts to the next level.  
However, the main disadvantage of regular treadmills is their size. They require more space than their folding counterparts. Plus, this type of home treadmill is not portable at all.
How Much Money Should You Spend on a Home Treadmill?
Most people think they need to shell out thousands of dollars to get a good home treadmill, but that's not necessarily true.  
You can find great models within the $1000-$1500 range. Of course, the higher the price, the more features you'll get, such as advanced technology, larger screens, and more programs. It all depends on your preferences, needs, and budget.  
Ultimately, the best treadmill for home use will fit your space and workout routine and provide convenience and flexibility in achieving your fitness goals. 
The 10 Best Home Treadmills
Having a home treadmill is a fantastic investment in your health and provides unmatched convenience. Not sure which model to buy? Our top 10 picks might interest you.  
1. WalkingPad Treadmill C2
Are you looking for a compact yet durable treadmill for your home office? Check out the WalkingPad C2 – the best home treadmill that ticks all the boxes for fitness enthusiasts like you! It comes in four different colors, including a bright red shade.  
Let's start with its compact design. You can store it under your bed or in a corner when not in use. The four-layer structure and ABS plastic frame make it sturdy and durable, withstanding a weight capacity of up to 220 lbs. 
It also has a foot sensor that detects your walking speed and adjusts the treadmill's pace accordingly. You can control the machine's settings via the WalkingPad app, which is compatible with Android and iOS devices. 
Another impressive feature of the WalkingPad C2 is its brushless motor, which runs quietly and smoothly.
2. WalkingPad Treadmill X21
At first glance, the WalkingPad X21 stands out for its sleek and modern design. With a powder-coated frame and double-folding mechanism, the X21 is easy to store and move around whenever you need. 
It also has a large OLED display that shows your speed, time, distance, and calories burned so that you can track your progress in real-time. If you want to take your workouts to the next level, the X21 offers digital monitoring and a smart app that lets you customize your routines. 
Also, with its brushless motor and 240 lbs. of weight capacity, you can be sure that this machine can handle your every stride without compromising on performance. 
3. WalkingPad Treadmill A1 PRO
Are you tired of bulky treadmills that occupy too much space in your home gym? Look no further than the WalkingPad AI PRO – the compact and foldable solution to your cardio needs. 
Available exclusively at the WalkingPad store, this treadmill features a four-layer structure that supports a weight capacity of up to 230 lbs.  
Made from durable ABS plastic and equipped with foot sensors, this compact home treadmill is perfect for small apartments where space is at a premium. When you're done getting your heart rate up, simply fold it up and store it away. 
The AI PRO has a brushless, quiet motor that won't disturb your neighbors or roommates. Also, Wi-Fi/Bluetooth connectivity lets you easily track your progress and set goals through the WalkingPad app.
4. LifeSpan Fitness TR1200-Power Electric Height Adjust Treadmill Desk
The TR1200 is a compact and space-saving treadmill, perfect for those with limited room in their home gym. However, don't let the size fool you - this bad boy can handle a weight capacity of up to 350 lbs. 
One of the most innovative features of the LifeSpan TR1200 treadmill is its safety technology. The internal cable routing helps to prevent tripping hazards and keeps your workout space clutter-free. Moving this treadmill is a breeze with its front-mounted wheels, and the non-slip plastic rails ensure secure footing while running. 
5. LifeSpan Fitness TR1200-GlowUp Under-desk Treadmill Base
The LifeSpan Fitness store continuously wows us with its products – and this under-desk treadmill is no exception.  
With the ability to support up to 350 lbs., this treadmill is perfect for everyone! No need to worry about feeling unstable or wobbly while taking your strides.  
In addition, OmniHub has a step counter that helps you track your personal fitness goals. This LifeSpan under-desk treadmill also has Intelli-Guard safety technology, ensuring that the machine stops running when you step away from it. 
On top of that, the one-touch operation ensures you don't have to fumble with confusing buttons before your workout begins.
6. WalkingPad Treadmill R1 Pro
One of the major selling points of the R1 Pro is its foldable design. It can fold up to 180°, making it easy to store under your bed or stand upright behind a shelf.  
Not only is it incredibly compact, but it also has smart connection capabilities. You can connect it to the WalkingPad app on your smartphone to track your progress.  
Wait, there's more! The WalkingPad R1 Pro also has a hidden phone holder, so you can binge-watch Netflix shows while you exercise. Plus, with a safety clip and remote control, you can feel secure and in control while using the machine.
7. ZJDU Folding Treadmill
Further down the list, we have the ZJDU home treadmill in white. The machine is made of high-quality alloy steel, ensuring its durability for years. It also features personalized settings to adjust the speed and incline to fit your workout goals.
Also, the motor is low-noise, so you can get your sweat on without waking the neighbors. Additionally, the shock-absorbing columns reduce the impact on your joints as you run.
8. ANCHEER 2-in-1 Treadmill
Whether training for a marathon or just trying to squeeze in a jog between work and dinner, the ANCHEER 2-in-1 treadmill can help you reach your fitness goals. 
Beneath the sleek white exterior is a steel frame with a five-layer structure for durability and stability. While it's not double-fold, it's still one of the best home treadmills for those on a budget.
9. SereneLife Electric Treadmill
Up next, we have the SereneLife portable home gym treadmill in black. Right off the bat, we can see that only the handles are foldable – which means the machine isn't too compact. However, it's still a budget-friendly option.  
However, with front wheels that make it easy to move around, you can take it anywhere from your living room to your home gym! 
Also, the adjustable speed feature allows you to customize your workout intensity to suit your preferences.
10. FITNATION Treadmill
Say hello to the smallest portable treadmill on this list – the FITNATION machine! It's very compact, so it can easily slide into small spaces in your room, making it a perfect choice for those with limited real estate. However, the treadmill isn't ideal for heavier, taller users.  
Let's not forget the remote control feature, which is extremely handy while working out. You can easily adjust the speed settings, making it easy to customize your workout to fit your needs. 
However, note that this home gym treadmill is NOT for running purposes. You can use it as an under-desk machine while sitting only. 
Conclusion
Regular exercise is crucial for maintaining a healthy lifestyle, and running on a home treadmill can help improve your cardiovascular fitness, tone your muscles, and promote weight loss. 
You can fit your workout into your daily routine, no matter how busy your schedule gets! It's easy to make exercise a habit when you have a compact portable treadmill in your home. You'll find that working out is more enjoyable when there's no need to compete for equipment. 
Look for key features when shopping for such a machine, including portability, compatibility, weight capacity, safety technology, etc.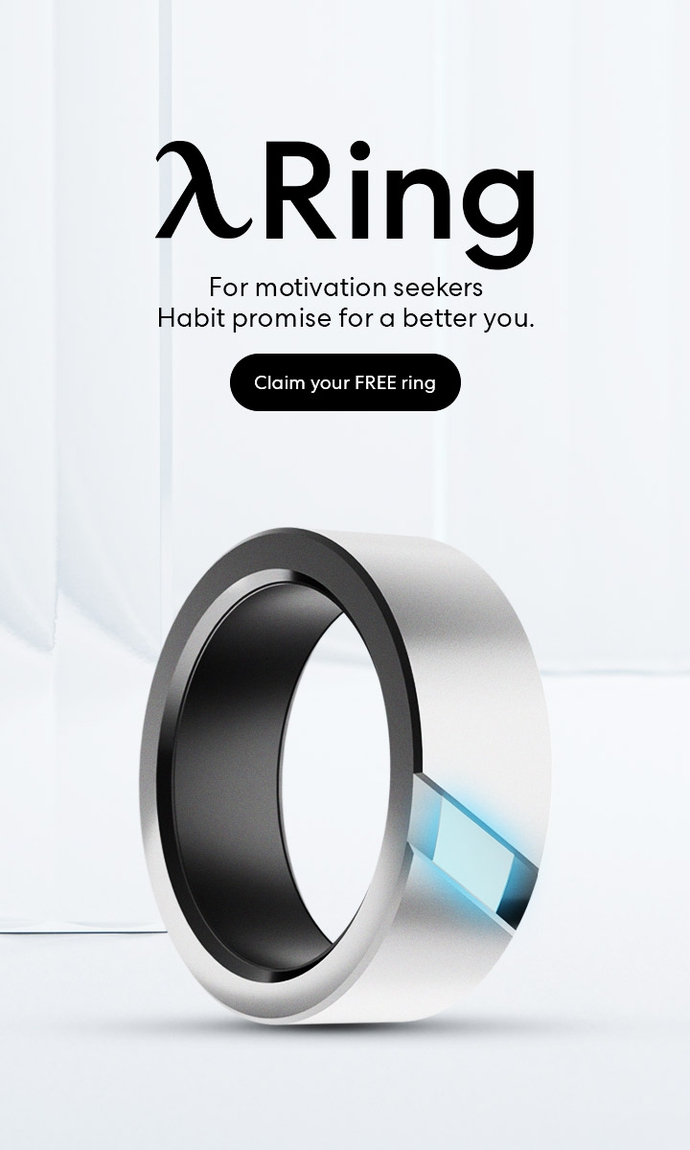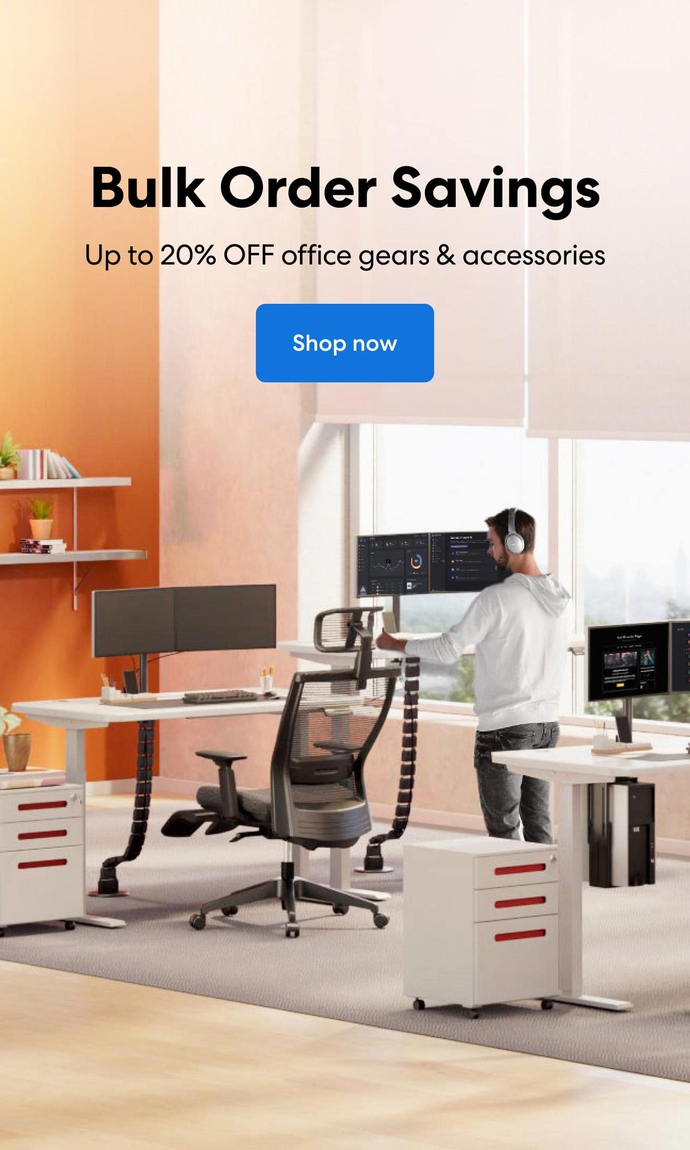 Subcribe newsletter and get $100 OFF.
Receive product updates, special offers, ergo tips, and inspiration form our team.