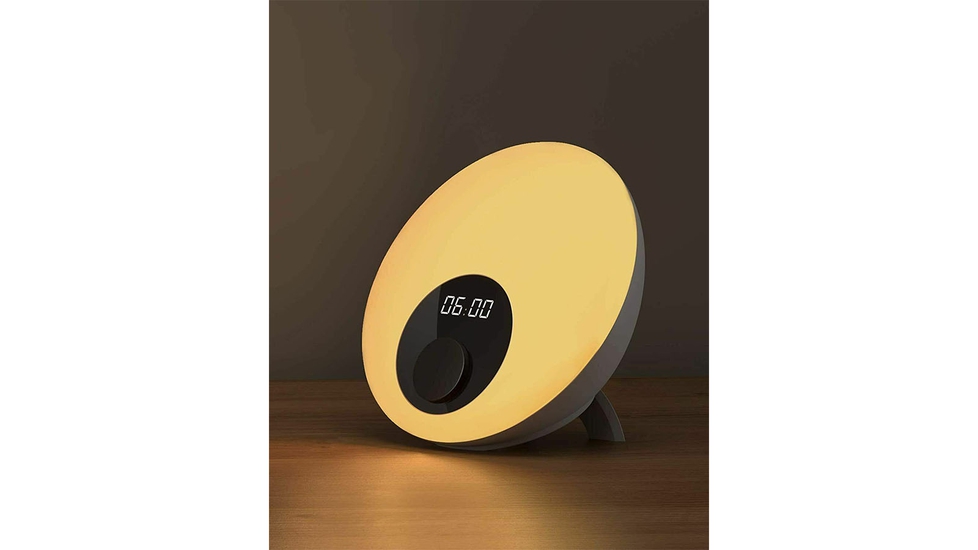 6Blu White Noise Lamp: 24 Non-Looping Natural Sounds Machine
Buy now
Add to cart
FREE shipping Dec 11 - Dec 13. FREE 30-day returns.
Sold and shipped by Racktodoor
• Portable Table Lamp: This small and lightweight lamp is easily portable and can be placed in any small space in your home, such as your bedside table, desk, or even carried with you on the go. • RGB Night Light: The lamp features 256 different color light options available, allowing you to set the perfect ambiance in your room. • Touch Control: The lamp features touch control sensors on both sides, making it easy to adjust the brightness and color of the light. • White Noise Machine: The Sleep Therapy Lamp combines a table lamp with a sleep sound machine to create a calming and peaceful environment. The white noise sound helps to block out external noises and improve your sleep quality. • Built-In Headphone Jack: For those who prefer to use headphones while sleeping, our Sleep Therapy Lamp comes with a built-in headphone jack. • Timer: You can choose from different timer settings, including 30/60/90 minutes, to ensure that the device automatically turns off after a set time. • Easy to Charge: The Sleep Therapy Lamp comes with a type-C USB cable that makes it easy to charge. 24 Non-Looping Sounds: The Sleep Therapy Lamp provides 24 non-looping sound options, giving you a variety of relaxing soundscapes to choose from.
• 1-month warranty
Enhance your sleep experience with our Sleep Therapy Lamp. It combines a white noise machine and a night light, offering portability, touch control, adjustable colors, built-in headphone jack, timer options, easy charging, and 24 non-looping sounds for a peaceful ambiance. Sleep better with this versatile device.
Deep dive into specs