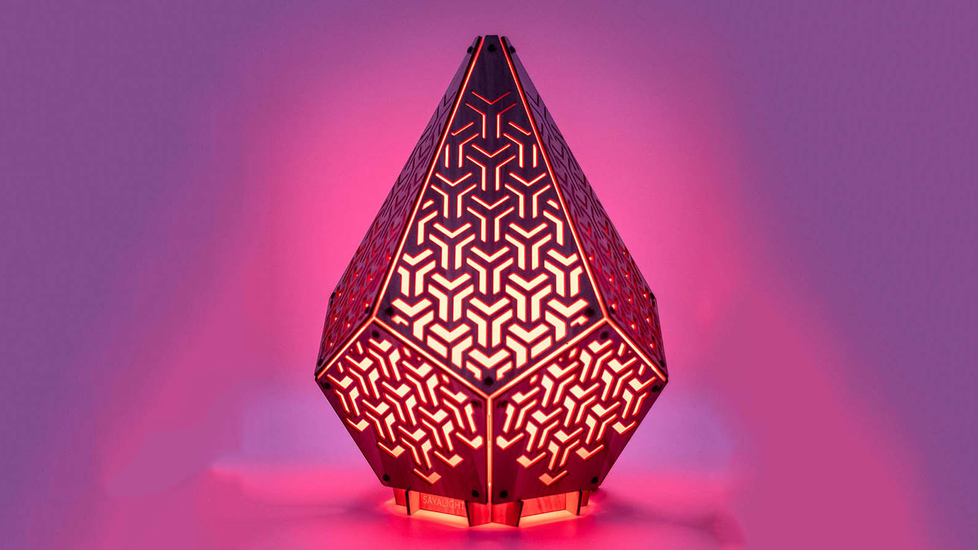 SAYA Light SINAR - Arrow: Geometric Designs
Buy now
Add to cart
FREE shipping Jan 06 - Jan 08. FREE 30-day returns.
Sold and shipped by SAYA Light
• Geometric Light Arrays: Illuminate your space with captivating patterns. • Warm Diffused Light: Create a cozy atmosphere with gentle illumination. • Eco-Friendly Materials: Crafted from recycled wood for sustainability. • Compact Packaging: Flat packing reduces costs and minimizes transport energy. • Eye-Catching Design: Enhance any space with the elegant SINAR model. • Transformable Panels: Wood and Acrylic options for diverse lighting effects. • Quick Assembly: Easily set up in 15-30 minutes. • Mix and Match: Customize lighting by independently choosing panels.
• 1-year warranty
SAYA Light's transformable lighting system. Illuminate your space with geometric light arrays and warm diffused light. Made using recycled wood and strong materials. We pack flat, saving cost to you and reducing transport energy. Brighten any space with the eye catching design of SAYA Light's SINAR. SINAR: Ray of Light Arrow: The genesis of geometry patterning found in Egypt and the Far East Transformable Options for Each Panel: - Both Wood and Acrylic panels for warm diffused light - Wood panels only for casting stunning light arrays - Acrylic panels only for brilliant illumination and reading - Mix and match independently as desired! - Assembly Time: 15-30 minutes We offer a 1-year manufacturer's warranty against defects. However, it's important to note that any misuse of the product is not covered under this warranty.
Deep dive into specs