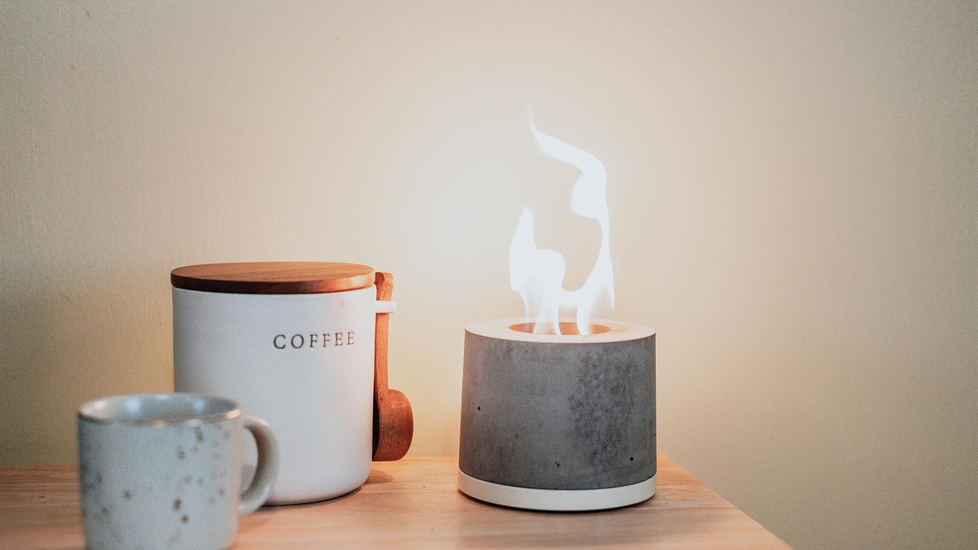 Working from home?
Get special pricing
Personal Fireplace by FLÎKR Fire
$99
The ambience of a flickering fire is one of the most basic human delights. This personal fireplace gives you all the satisfaction of a real campfire, with zero mess. To cook or set the mood, FLÎKR Fire® is as versatile as you need it to be.
Ships within 2 business days
|
Free & flexible shipping
|
30-day returns.
Charge it to your company
We can forward this order to an office contact and request payment on your behalf.
Save up to 10%.
Personal Fireplace by FLÎKR Fire at a glance.
• Non-absorbent, high-temperature cement body
• Aluminum quartz-like base
• Burn time 45 - 60 minutes per use
• Safe to cook with
• Can be used indoors + outdoors
• Zero carbon monoxide emissions
• 10-year warranty
Deep dive into specs
FAQs
Don't see the answer to your question?