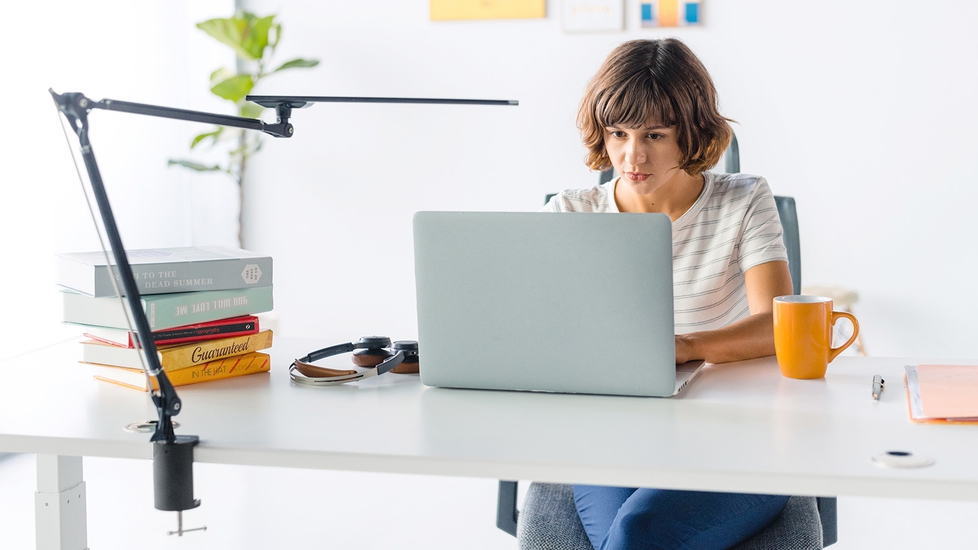 FAQs
Don't see the answer to your question?
How much energy does the lamp consume?
It's only 9W. It's a lamp of energy saving and high performance.
What is LED Desk Lamp suitable for?
The lamp is perfect for workbench, office, study, reading, drawing.
Is the LED Desk Lamp adjustable?
Absolutely. The 180° swivel lamp head makes this lamp fully adjustable. Now you can change the direction of the light as you want.
What light colors the lamp offer?
The LED Desk Lamp brings you options of 4 light colors for different activities. With the stepless dimming, it's easy to customize the lighting based on your preference.
Does the lamp have memory functions?
For sure, it does. Don't have to reset the mode or brightness level the next time you turn it on. The LED Des Lamp does it for you.
What is the LED Desk Lamp made of?
It's made of aluminum so it's sturdy, long-lasting and never out of style.
Do I have to assemble the lamp?
You only need to tighten the lamp to your desk using already assembled clamp. It will take you less than 5 minutes to setup your LED Desk Lamp.
We currently ship anywhere in the USA. International delivery is on the way, we'll happily keep you updated!
Do I have to pay shipping when returning it per your free 30 day trial. How does return shipping work?
We are happy to cover the cost of shipping if you request a return before the end of your 30 day trial period.