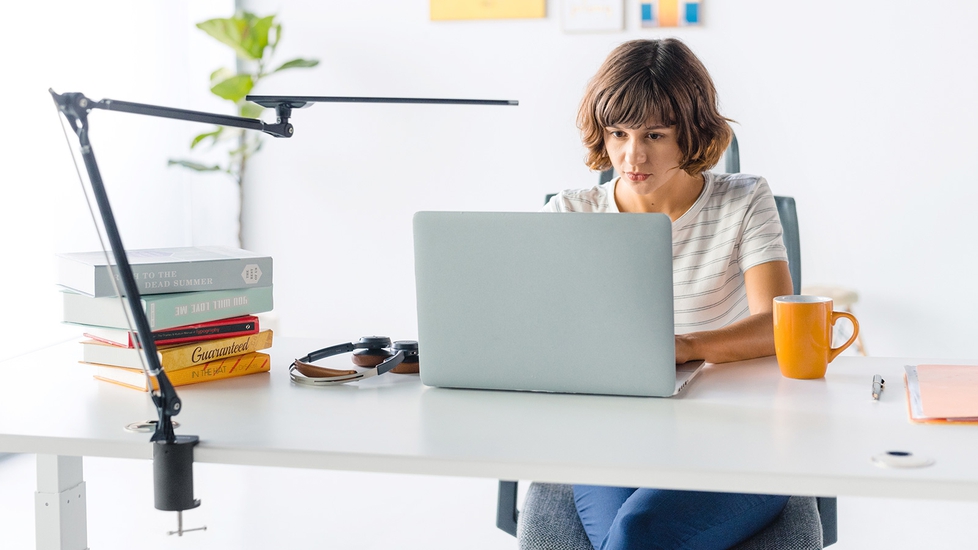 Buy now
Add to cart
FREE shipping Jun 04 - Jun 06. FREE 30-day returns.
Bought by 100+ Genentech employees
Sold and shipped by Autonomous.
Autonomous LED Desk Lamp at a glance.
The Led Desk Lamp gives you multiple color modes and brightness levels to select from. Designed for flexibility, simply adjust this elegant desk lamp to the angle that works best for your project.
• Minimalist design
• 4 color modes
• 5 brightness levels
• 50,000 hours of light
• 1-year warranty
Deep dive into specs
Full Light, Full Focus
This compact lamp creates a well-lit personal environment that'll enhance any workspace. Less eye strain means more focus on your work.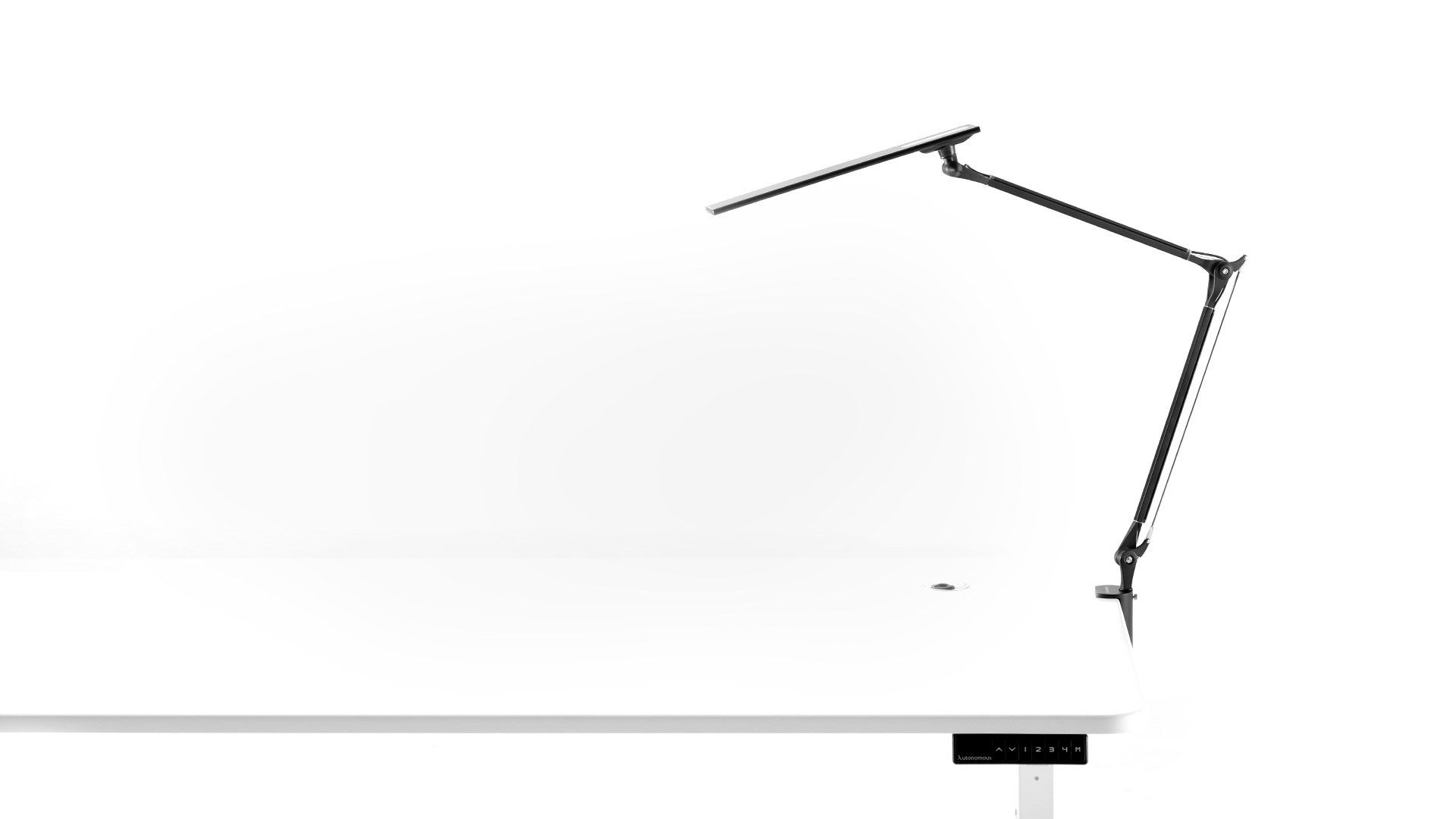 Trim, Professional Design
Our LED Desk Lamp is inspired by the smart design of an architect's work lamp, giving it a minimalist yet handsome appearance.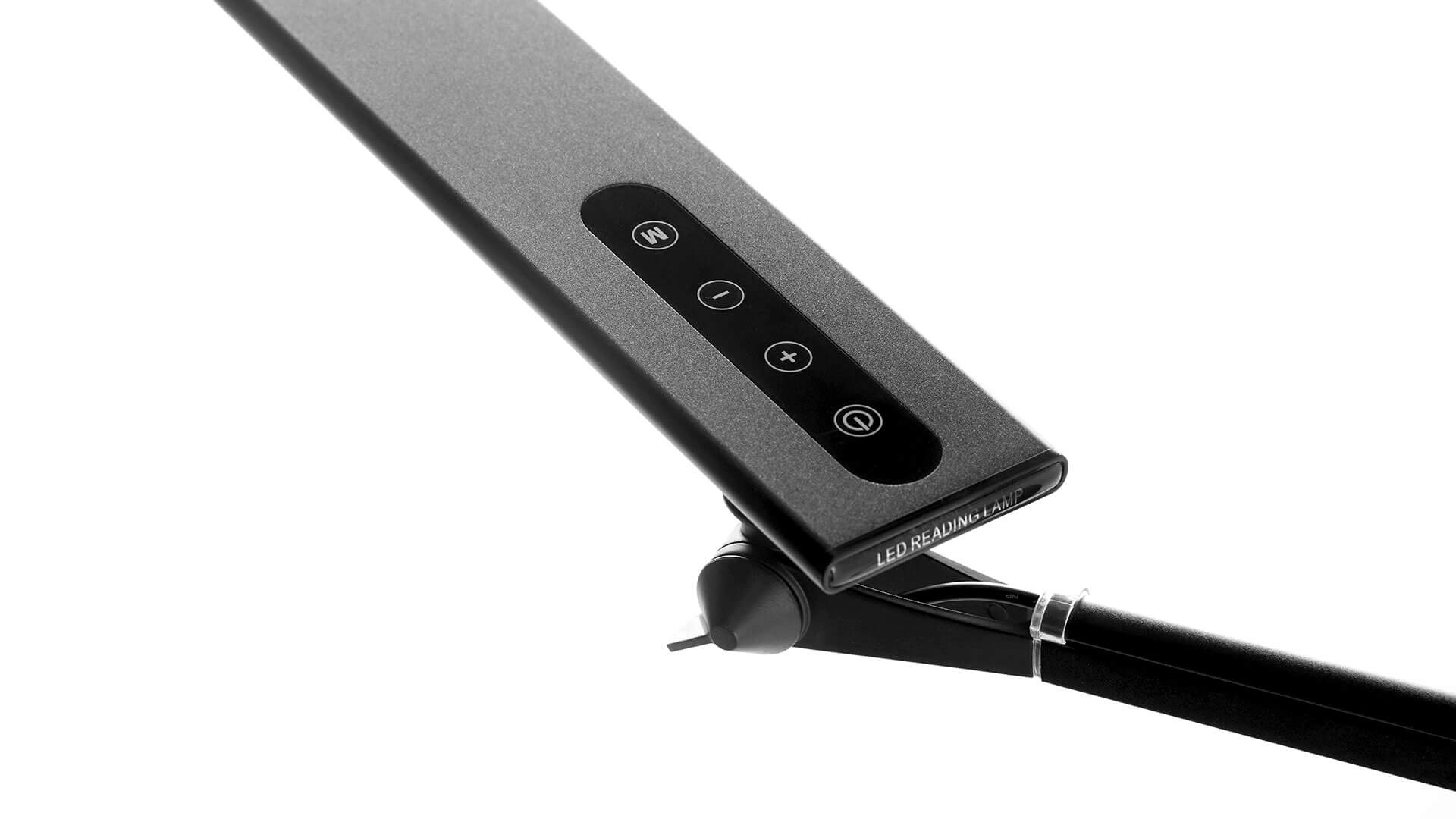 Choose The Right Light and Mood
Looking for a warm, general glow or a cooler, white light for a delicate task? Choose from one of four color temperatures to find exactly the right amount of shine to suit your needs.
Eco-Friendly Efficiency
The lamp is incredibly energy efficient. Its environmentally-friendly bulb delivers 50,000 hours of light, which works out to more than 5 and a half years of continual use!
Big, Broad Illumination
Get the most from your workspace with our lamp's generous lighting area. The lamp face is 21" long and 7.5" wide, providing an ample lighting area without the need for a huge, clunky appliance.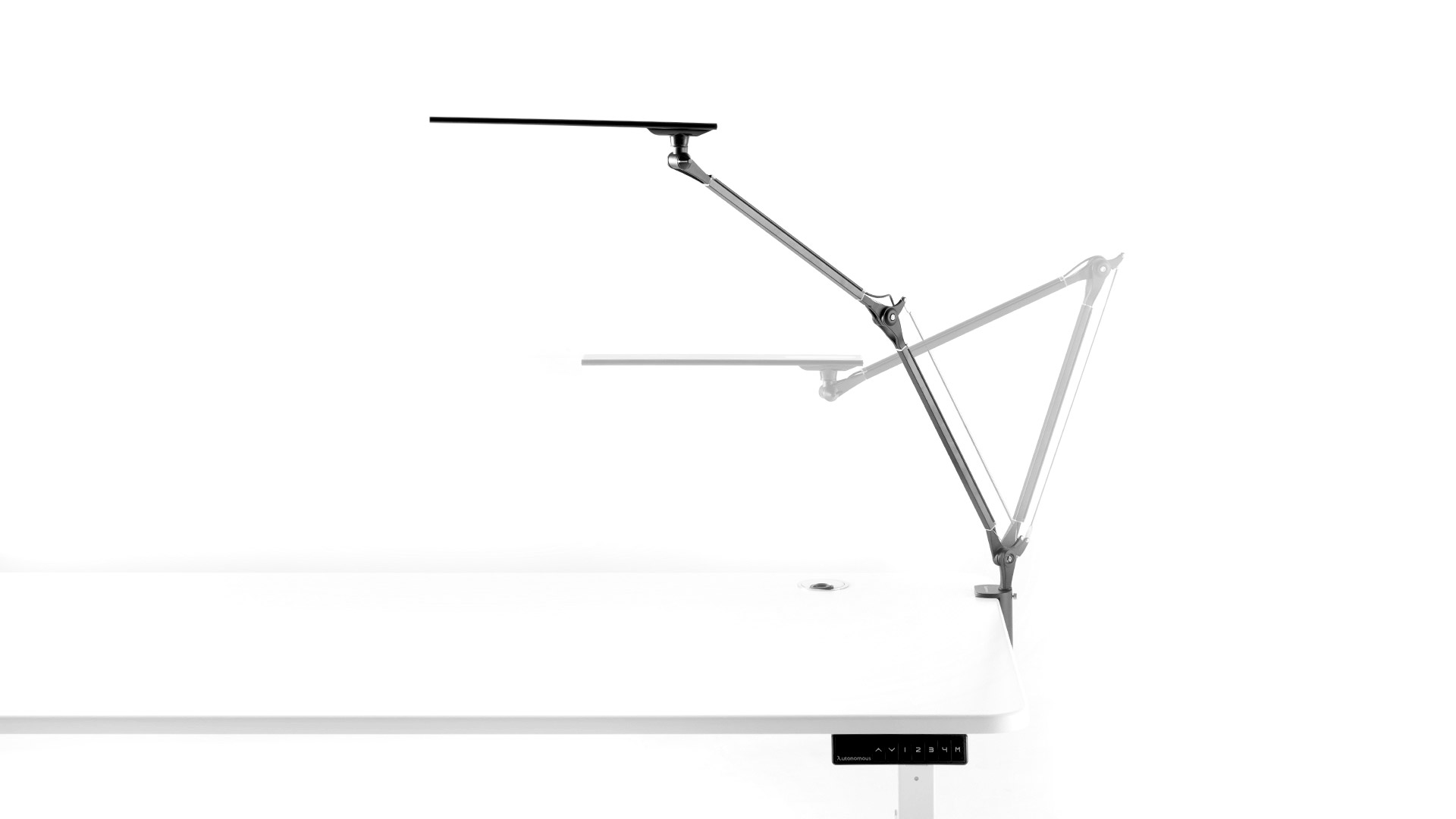 Keeping your workspace lit is vital to keep you attentive and productive throughout the day. It is seen that a light source helps in boosting your productivity. Things become even better when you use an LED desk lamp. LED desk lights are better due to multiple reasons.
Reasons Why You Need LED Desk Lamp: Energy Saving, Durable & Dimmable
LED lamps are energy efficient as they are designed to minimize energy dissipation. These lamps neither emit UV rays nor any heat, so most of their energy is conserved in light form. Thus, you get a brighter light at the same wattage. Since these lamps have fewer energy dissipation, they tend to last longer and perform better than any common fluorescent light. Thus, they are a durable choice to light up your workspace. Since several dimmable LED desk lamps are available in the market, you can opt for them pretty conveniently. These adjustable LED desk lamps help you adjust the light as per the time of the day and keep your workspace lit as per your requirement. Considering all that, it becomes vital to get a hands-on an LED desk lamp for the office.
Avoiding Clutter with Autonomous LED Desk Lamp
To serve you best, Autonomous has come up with the idea to design a flexible and adjustable LED Desk Lamp. This is a sleek desk lamp that has a cutting-edge design that helps you keep up with the minimalist desk setup. Taking up minimal space on your desk, the Autonomous LED desk lamp helps avoid clutter from your tabletop. The lamp's arm is such that it allows you to adjust the height of the lamp to minimize glare and maximize visibility.
Multiple Light Adjustments & Simple Assembly
Having four different light color options and five brightness levels, the Autonomous dimmable LED desk lamp helps you adjust the light's brightness round the clock. This feature helps you have a more customized work experience. Thus, adjusting the brightness becomes easier. In addition, the presence of the apt memory function ensures that you do not have to readjust the intensity or mode the next time you use it. The Autonomous LED desk lamp comes with an assembled clamp. So, once you have received your lamp, all you need to do is to clamp it to your desk, and you are all set to role.
Incredibly Energy Efficient & Broader Illumination
Our LED desk lamp is extremely energy efficient that consumes only 9W. In most cases, the Autonomous adjustable LED desk lamp stays functional for 50,000 hours that make up around five and a half years. The sturdy aluminum frame has a rectangular lamp face that is 21-inch long and 7.5-inch wide. This much light area provides ample exposure to your workspace to ensure you have a well-lit experience overall.
FAQs
Don't see the answer to your question?
How much energy does the lamp consume?
It's only 9W. It's a lamp of energy saving and high performance.
What is LED Desk Lamp suitable for?
The lamp is perfect for workbench, office, study, reading, drawing.
Is the LED Desk Lamp adjustable?
Absolutely. The 180° swivel lamp head makes this lamp fully adjustable. Now you can change the direction of the light as you want.
What light colors the lamp offer?
The LED Desk Lamp brings you options of 4 light colors for different activities. With the stepless dimming, it's easy to customize the lighting based on your preference.
Does the lamp have memory functions?
For sure, it does. Don't have to reset the mode or brightness level the next time you turn it on. The LED Des Lamp does it for you.
What is the LED Desk Lamp made of?
It's made of aluminum so it's sturdy, long-lasting and never out of style.
Do I have to assemble the lamp?
You only need to tighten the lamp to your desk using already assembled clamp. It will take you less than 5 minutes to setup your LED Desk Lamp.
We currently ship anywhere in the USA. International delivery is on the way, we'll happily keep you updated!
Do I have to pay shipping when returning it per your free 30 day trial. How does return shipping work?
We are happy to cover the cost of shipping if you request a return before the end of your 30 day trial period.