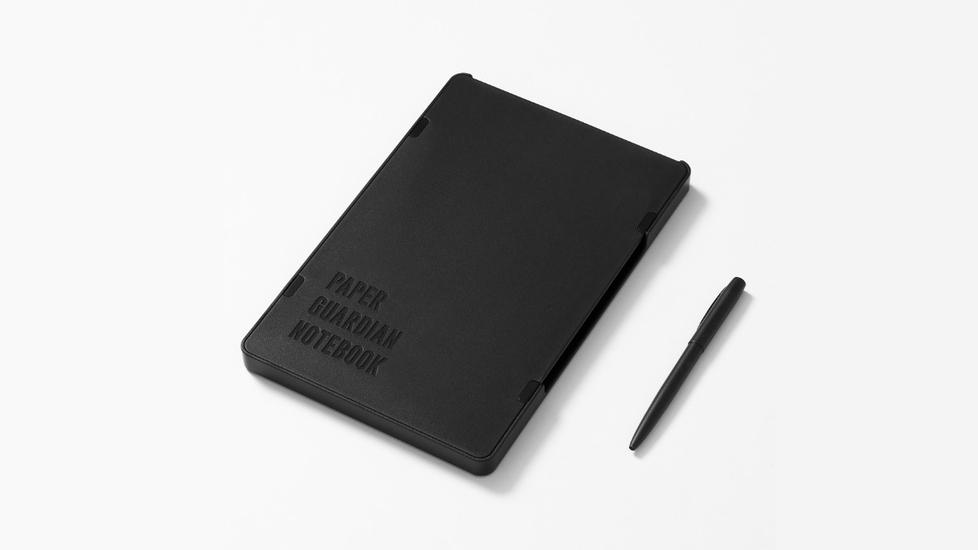 Practiko Paper Guardian Notebook: Refillable Eco-Notebook
Buy now
Add to cart
FREE shipping May 31 - Jun 02. FREE 30-day returns.
Sold and shipped by Practiko.
• Perpetually refillable • Stores paper • Keeps your pages organized • Beautiful sleek design • Sizes down paper with its integrated blade • Compatible with Letter and A4 size papers
• 2-year warranty
An eco-friendly notebook designed to reuse paper and fight deforestation. There's always plenty of paper that can be perfectly reused - such as misprinted reports, old notebooks, and even junk mail.
Deep dive into specs
Yes, but this this why you'll want to use Paper Guardian -
Can't I just use my clip-board?
• COMPACT DESIGN - takes up less desk space

• INTEGRATED CUTTER - cuts letter and A4 sized papers in half

• TRAY WITH DIVIDERS - keeps your pages and notes organized

• REVERSIBLE CLIPBOARD/COVER - for streamline carrying and no wrinkled papers.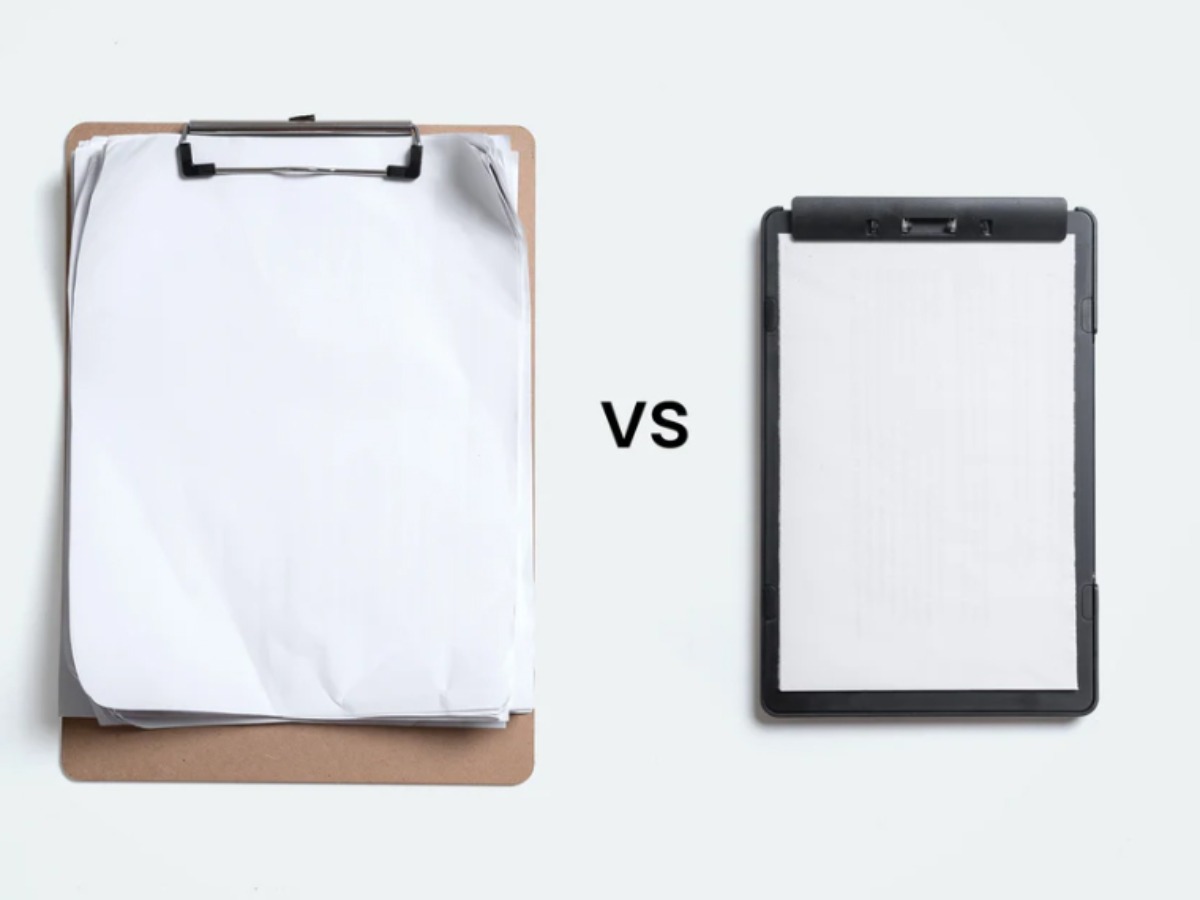 Paper Guardian makes saving paper EASY!
Reusing paper helps our planet
Got scrap paper, old notebooks gathering dust, or even junk mail? Reuse these with Paper Guardian to help save trees and lives!
Beautiful and practical
Writing on scrap paper can be a messy and unorganized. Our Paper Guardian Notebook converts scrap paper into a neat and easy-to-use notebook.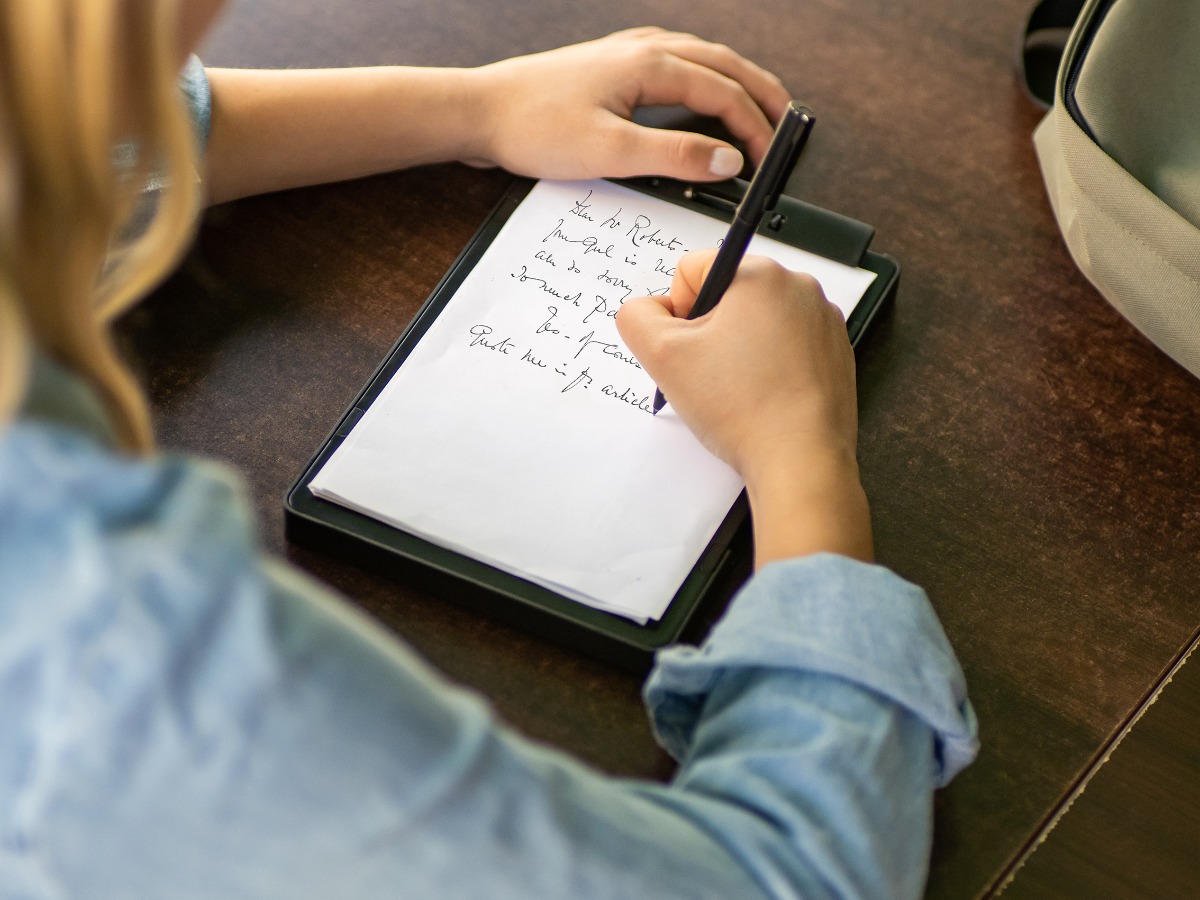 Keep your pages organized
Section dividers separates "new" pages from "used" pages. You can also group and categorize sections according to your needs.
Portable and durable
Compact and sleek for easy carry. Made of durable recycled ABS plastic for extreme durability. Made tu last a lifetime.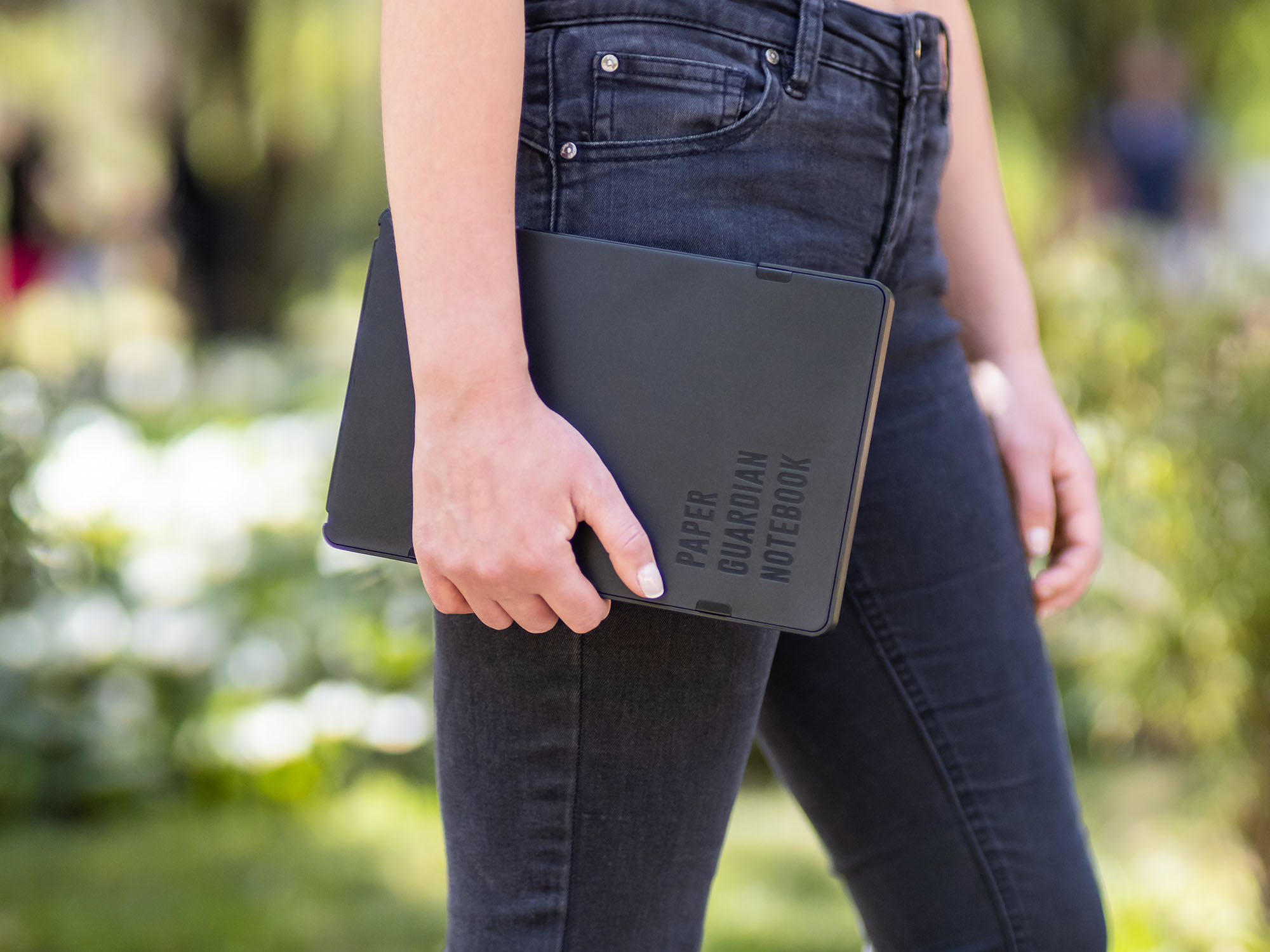 We can all make a difference one sheet at a time
A world with less waste, greener trees, cleaner air, and safer water - that's our mission through Paper Guardian.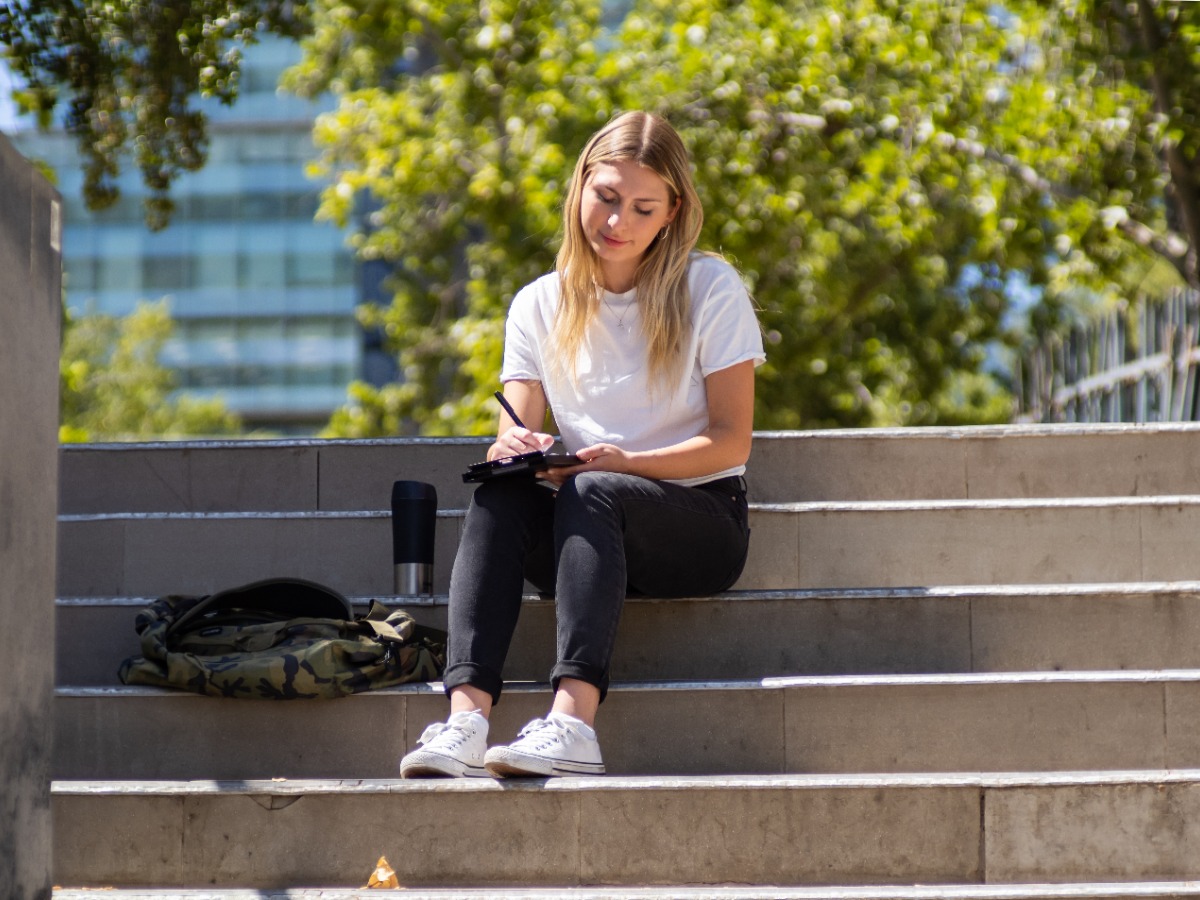 How it Works
Size down you paper to make it compact for carrying and takes up less desk space than a clipboad. Store and organize it. Write and save paper!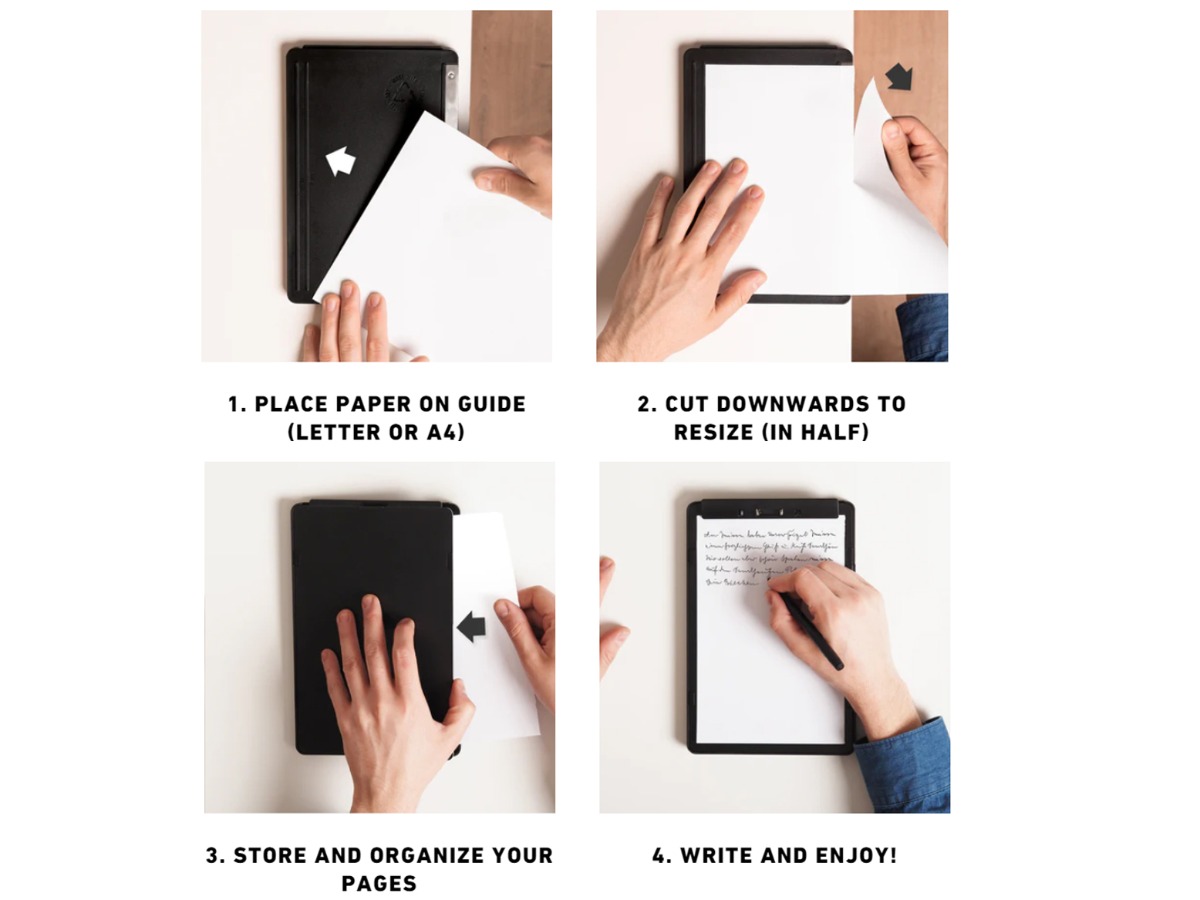 FAQs
Don't see the answer to your question?