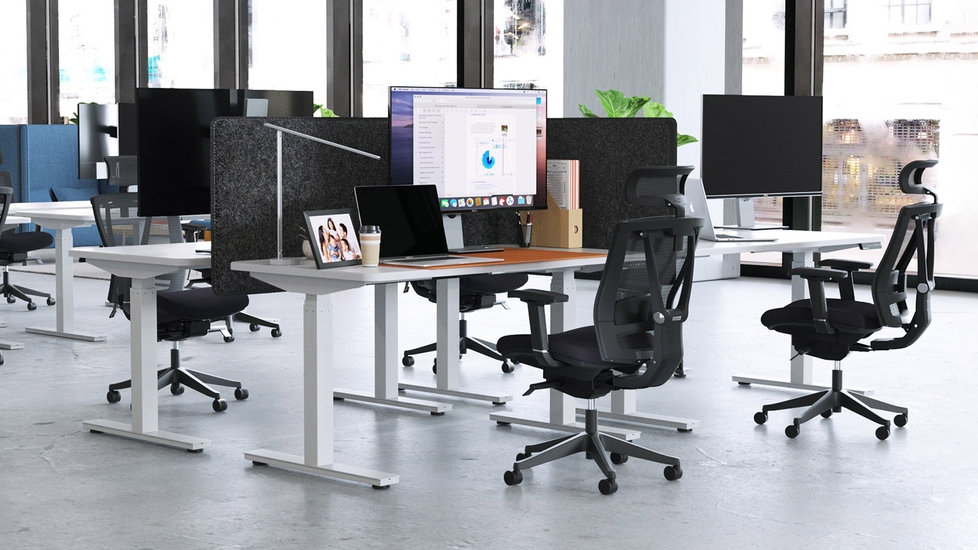 Autonomous ErgoChair Pro
- Ergonomic Office Chair
Buy now
Add to cart
FREE shipping Jun 10 - Jun 12. FREE 30-day returns.
Bought by 2,700+ Google employees
Sold and shipped by Autonomous.
Autonomous ErgoChair Pro at a glance.
Fully adjustable, completely supportive, and super breathable. This one has it all.
• Adjustable height, armrest, headrest, backrest, and seat tilt
• Smooth recline with 5 lockable positions
• Flexible lumbar support for any seated position
• Fully supportive up to 300 lbs
• Woven mesh back for optimum airflow
• 100% earth-friendly materials
• 2-year warranty
Deep dive into specs

ERGOCHAIR PRO
For every part of you.
Every element you see and feel is engineered to increase mobility and eliminate pain. Because everything starts with well-being.
STABILIZING BACKREST
Corrects your posture.
Featuring adjustable tension and 22° of recline. Lockable across 5 key positions, each designed to keep your spine stable and support your lumbar area. And it's wrapped in ultra-breathable woven mesh, for gentle posture-perfecting resistance.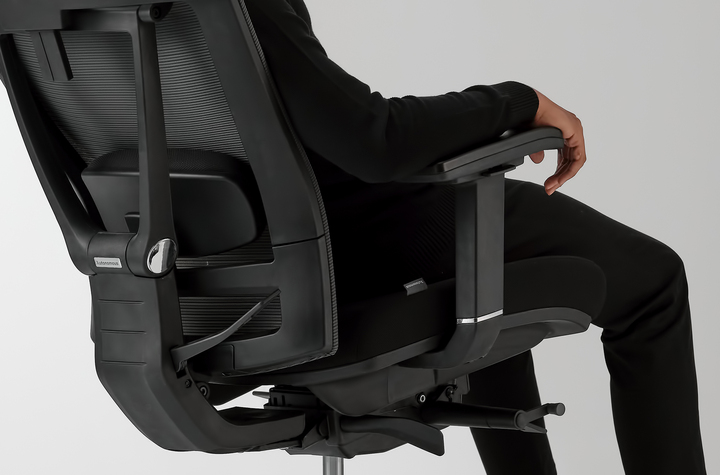 SYNCHRO-TILT
Fights fatigue.
Back and seat move in tandem at an ergonomic 2:1 ratio, so you can recline and stretch without putting pressure on your legs, thighs, and lower back. End your day with as much energy as when you started.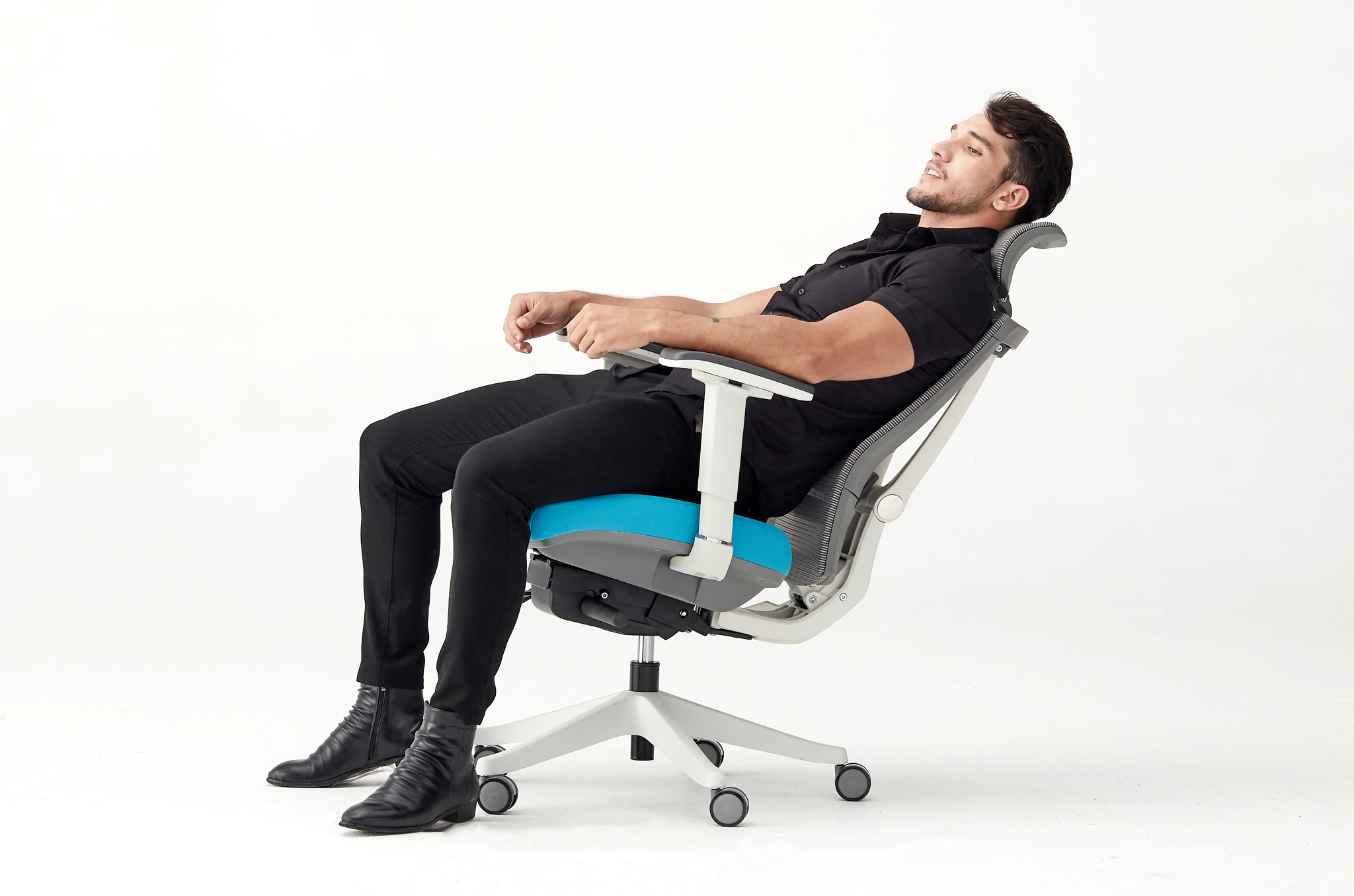 RESPONSIVE LUMBAR SUPPORT
Relieves back pain.
The flexible lumbar cushion protects the natural curvature of your spine and eases both pain and stiffness. Instead of dictating the inward curve, it responds to the unique shape of your body to provide tailored support.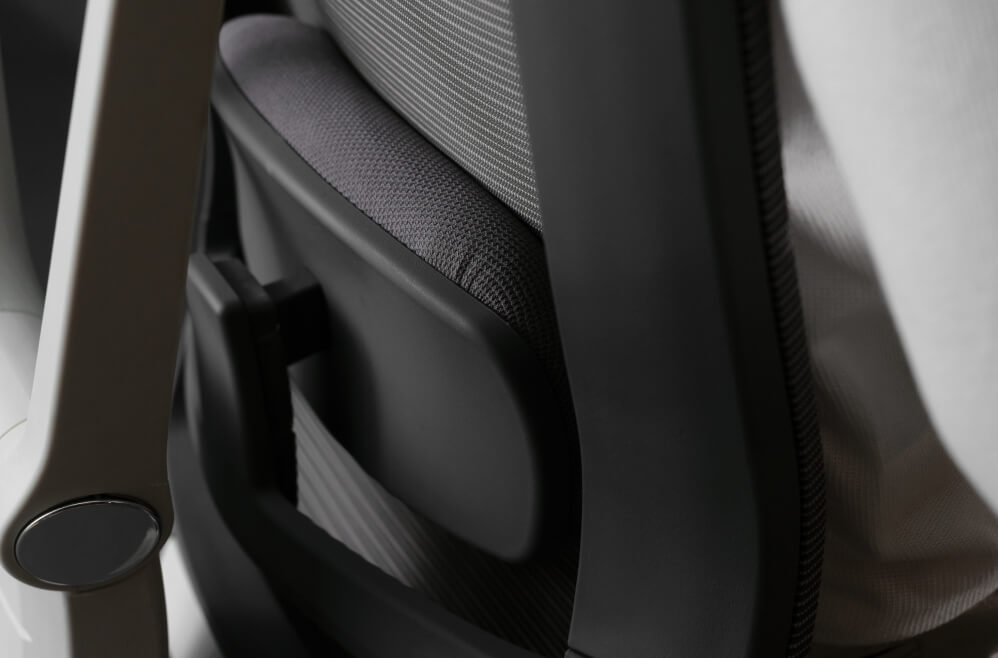 ADJUSTABLE HEADREST
Prevents hunching.
Both height and angle are adjustable, so you can stop straining your neck. Explore 45° of flexibility to find ideal support – whether you're writing at your desk, looking at a monitor, or leaning back to relax.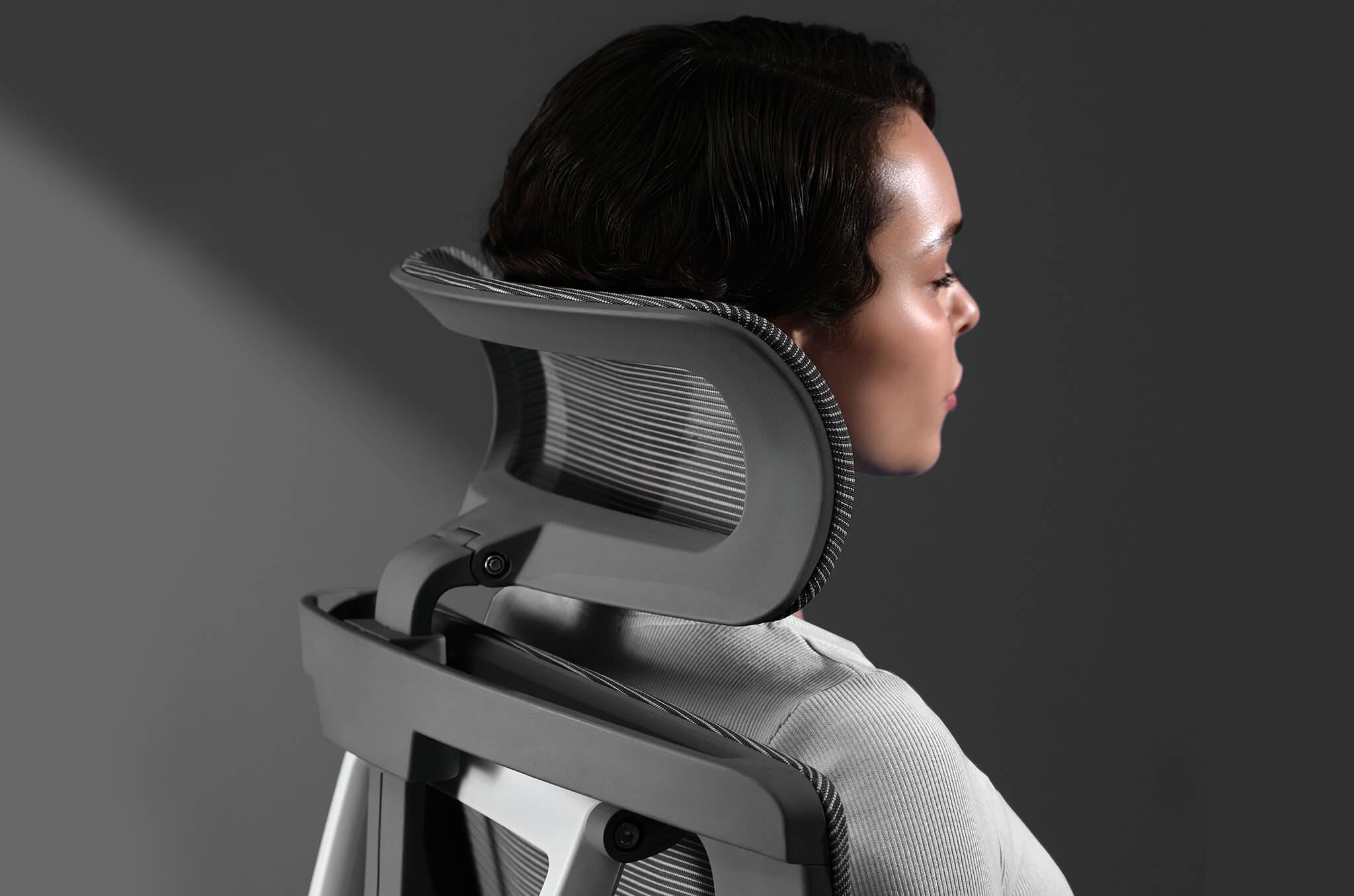 WATERFALL SEAT PAN
Improves circulation.
Comfortably contoured with rounded edges for dynamic pressure distribution up to 300 lbs. Essential for freeing up any restricted blood vessels and reducing stress on the lumbar region.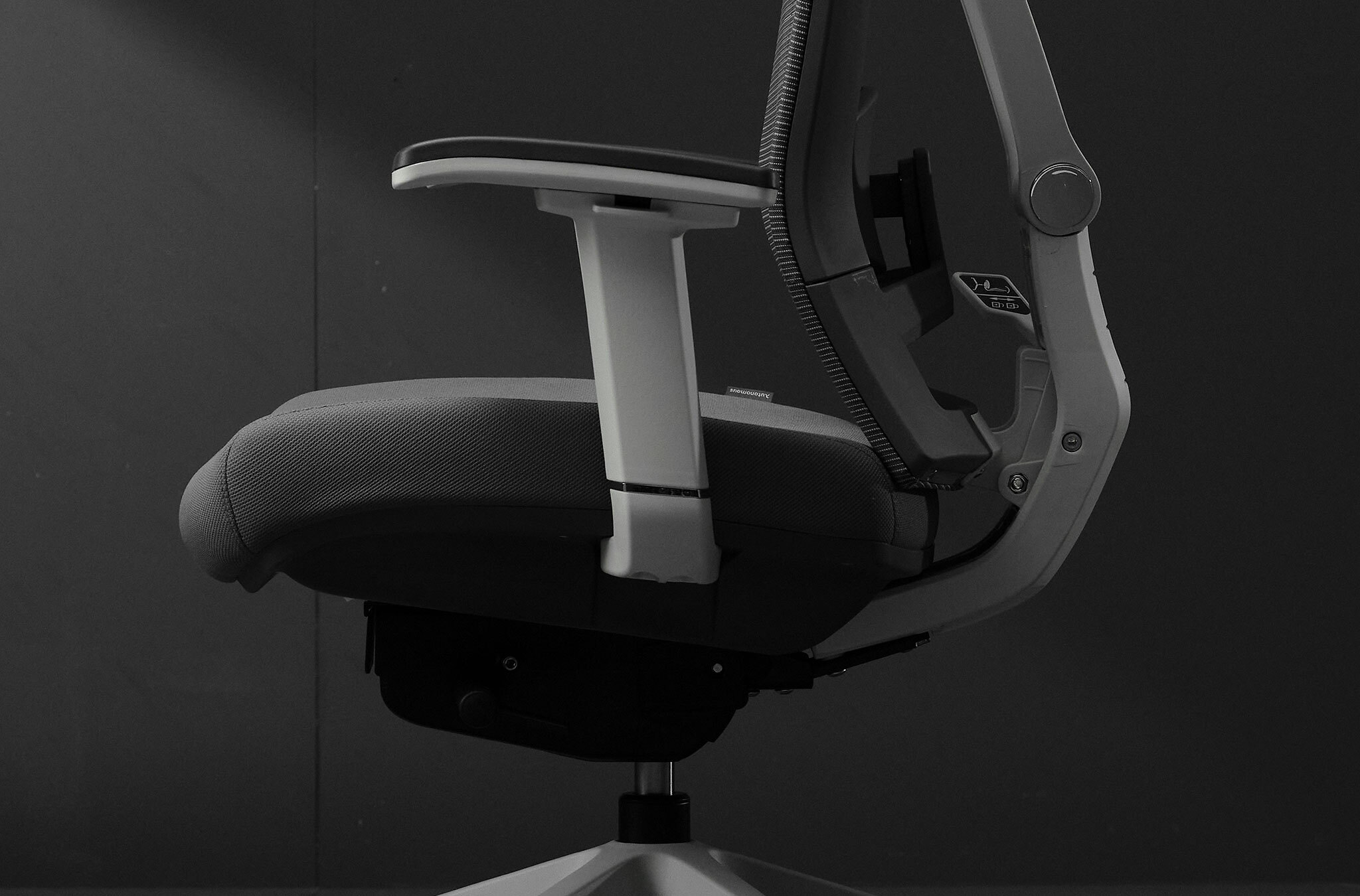 ADJUSTABLE SEAT TILT
Strengthens your core.
10° of adjustable tilt allows you to properly align your sacrum and ensure even muscle development in your back, side, and core. And it keeps your pelvis in a neutral position to prevent future postural issues.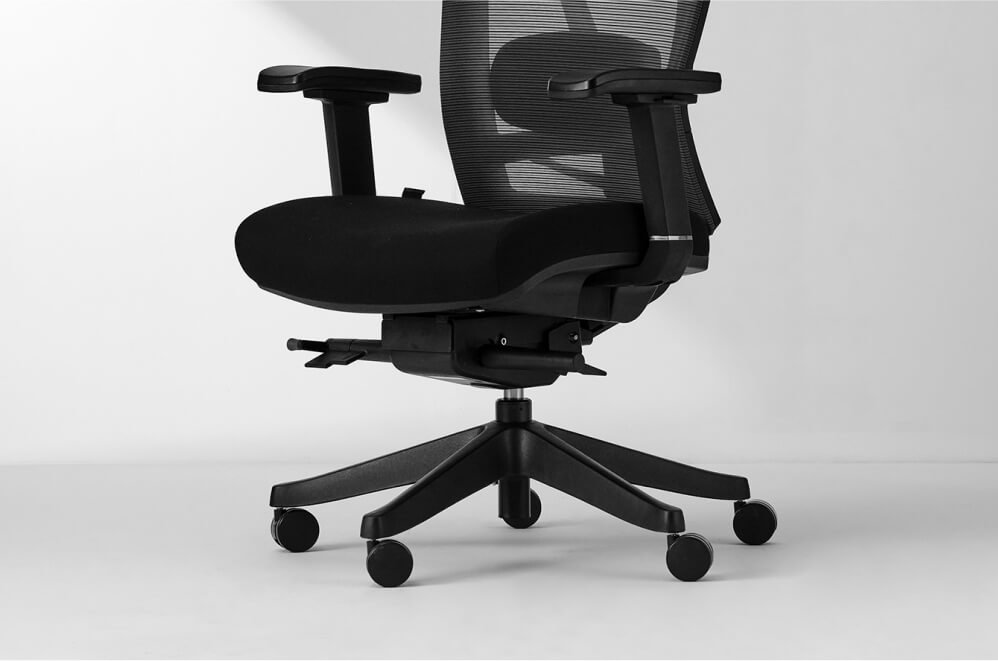 STRUCTURAL INTEGRITY
For your peace of mind.
Rigorously tested for a wide range of weights and sizes. BIFMA certified for durability and safety, so it'll be with you for a while.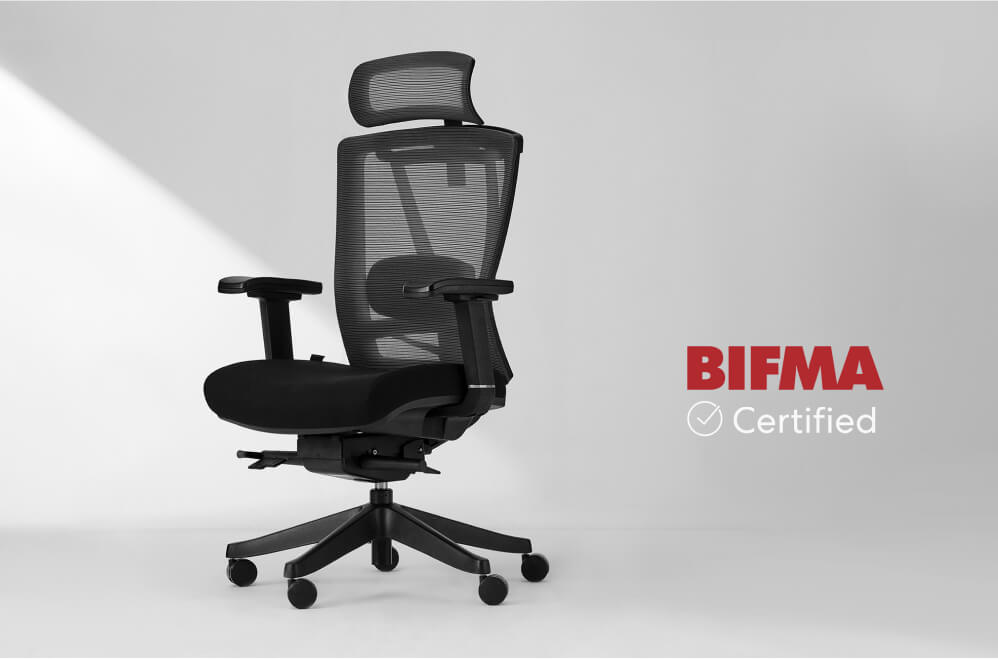 All Black ErgoChair Pro – The Best Black Ergonomic Office Chair for Your Office
Everyone wants a stylish office chair for home office, but ergonomics plays a big role, too. With Autonomous, you don't have to suffer one for the other because it offers many styles and colors. The ErgocChair Pro is a great choice, and it's the best black ergonomic office chair for various reasons. It's important to know why you need an all-black office chair and why the ErgoChair Pro is an excellent option. With so many all-black office chair options out there, it can be tough to know which one to get. However, the ErgoChair Pro is a black executive office chair that can meet all of your needs, provide optimal support, and looks great in any home office setting. You can't go wrong with it, and you can find it available from Autonomous. Boosting productivity could be as easy as painting the walls, but having a black ergonomic chair can tie everything together. Let's learn about this amazing black office chair for sale to find out why you should buy the ErgoChair Pro from Autonomous.
High-quality Material
Finding a black office chair for sale is easy, but you must ensure it's made with high-quality materials. The ErgoChair Pro has updated foam seats that are soft and very supportive. They keep their shape with time, so you don't have to deal with the imprint of your behind, making it comfortable throughout the years. The seat is covered in a breathable fabric to ensure that you stay comfortable and fresh throughout the workday. There's also a mesh fabric, which is breathable and durable. It promotes airflow, and the materials are made from recycled and environmentally-friendly things. Since it's so stable and solid, it can support a body weight of up to 300 pounds.
Headrest - Back and Lumbar Support - Tilting Abilities
You're going to enjoy the headrest on this black ergonomic office chair. It's actually tilt- and height-adjustable. Lift/lower it to fit the natural curve of the back of your head. Then, move it forward and backward so that your head is in line with your spine. Consider moving it up and down until it's in the right location for the back of your neck, too. Typically, the black executive office chair goes for looks instead of support. However, the ErgoChair Pro features a flexible lumbar system, so you get what you need from it. There's a patented system that helps you choose what pressure you need to maintain and fix your posture throughout the day. It's simple to use, too. Utilize the handle at the back to make any changes. The support cushion is there to help tall, short, and medium-height people because it offers a 6-centimeter range. Consider adjusting it a few times when you first get the all-black office chair to determine where the spine naturally curves. Sometimes, you just don't want to sit up straight. You may be thinking or on the phone, but you don't want to stand up. The ErgoChair Pro offers excellent tilting abilities with a 20-degree range of motion. This black ergonomic office chair is easy to adjust, too. Flip the handle to unlock its backrest feature. Lean forward and backward until you're in the right position. Next, flip that handle down to lock everything into place. You can sit up straight with great posture and still recline.
Why Choose the All Black Office Chair Color?
Most people want an all-black office chair for various reasons. Let's check out the most common ones. Black ergonomic office chair is Delightful and Charming. Black is actually a charming color, especially when you pair it with bold colors throughout the rest of the office. The sleekness of the chair is so inviting that you're going to be delighted to sit down and start your workday. Black executive office chair shows Professionalism. A black ergonomic chair is more professional than other colors. Black indicates that you're ready to work, and you don't need bold and brassy shades to show off. You're there for the task at hand, which is great if you have clients in your home office. It also shows well in virtual meetings. Easily Matches Décor with black office chair for sale. The black ergonomic office chair from Autonomous easily matches any décor options. Therefore, you can pair it with a wooden desk, and it's still going to look great with bold pops of color to impress and relax the eyes.
FAQs
Don't see the answer to your question?
Do these chairs come assembled?
Our chairs come un-assembled. You would need to assemble it however there're just simple steps and we include all the tool you would need into the package as well. 
What is the weight capacity of the chair?
The ErgoChair Pro could stand up to 300 lbs.
What are the seat dimensions?
The seat length and width is roughly 20 inches.
Can the armrests be removable?
Yes, the armrests do not come assembled out of the box, so you have the option to install it or not.
What is the chair made out of?
The chair is made with top quality breathable polyester fabric imported from Korea, with molded foam interior and durable nylon plastic frame.
What are the dimension and weight of the box?
The box is 29"L x 27"W x 19"H and weighs 67 lbs.
What's the weight of the chair?
The chair weighs 48.5 lbs.
What are the dimensions of the chair?
The ErgoChair Pro dimensions are 29"L x 29"W x 46-50"H
Does the price cover taxes?
No, the listed price is not inclusive of tax.
Can the chair be locked in the reclining position?
What does the warranty cover?
The warranty covers all manufacturing defects.
Chairs looks low to the ground. For us tall folks, how high does this chair go?
The seat of the chair is 18-20" from the ground
Do I have to pay shipping when returning it per your free 30 day trial. How does return shipping work?
We are happy to cover the cost of shipping if you request a return before the end of your 30 day trial period.