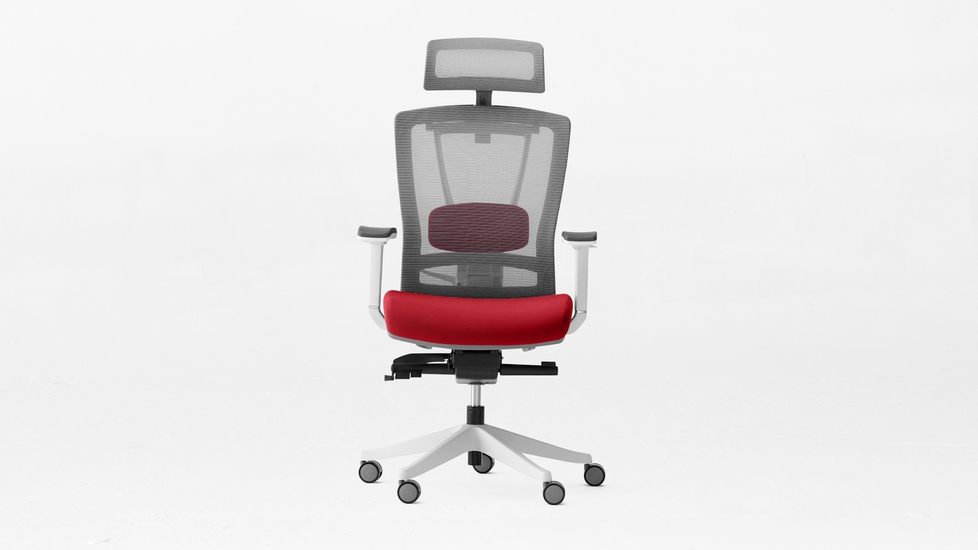 ErgoChair Pro
- Ergonomic Office Chair
2339 reviews
Free shipping
Limited Time
Bulk orderSave up to 

7.5%
Chair Color:

Not available

Not available

Not available

Not available

Not available

Not available
Buy now
Add to cart
FREE shipping Dec 04 - Dec 06.
Bought by 2700+ Google employees.
Sold and shipped by Autonomous
ErgoChair Pro at a glance.
Fully adjustable, completely supportive, and super breathable. This one has it all.
• Adjustable height, armrest, headrest, backrest, and seat tilt
• Smooth recline with 5 lockable positions
• Flexible lumbar support for any seated position
• Fully supportive up to 300 lbs
• Woven mesh back for optimum airflow
• 100% earth-friendly materials
• The trial and return policy does NOT apply to products on sale.
• 2-year warranty
Deep dive into specs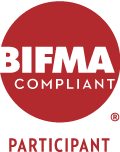 Features
FAQs
Specs
reviews
4.6
ErgoChair Pro – The Best Red Ergonomic Office Chair for Your Office
Autonomous has the ideal red office chair for sale; the ErgoChair Pro. This durable and long-lasting product is considered to be one of the best on the market. This is the case due to the customizable options. You can completely adjust your chair so that you can gain the maximum benefit from it. Style, health, and wellness have never been easier to achieve!
High-quality Material
The luxurious Korean mesh back and different color options of the seat provide both style and comfort. The materials used are breathable. This is important because it affects productivity. A thicker material causes you to sweat, which can negatively impact your productivity. The mesh backing of this red ergonomic office chair is responsive to your body and allows your body to stay cool; thus, enabling maximum comfort.
Headrest - Back and Lumbar Support - Tilting Function
This unique component is extremely useful. Move the headrest up and down or change the angle of it to suit your needs. The headrest offers complete support and comfort for your neck. Most people complain about a sore back after a day at the office. The red ergonomic office chair ErgoChair Pro provides complete support for your back, which helps to maintain the correct posture. The multiple adjustability features ensure that back pain is not something you have to worry about again. The tilting mechanism provides complete support for your entire body. The 360-degree rotation function makes sure of this. This flexibility is a key component of an effective ergonomic chair.
Why Choose the Red Ergonomic Chair Color
Ergonomic office chairs have increased in popularity recently. With so many different styles and colors, how do you know which one to choose? Office chairs should be completely adjustable so that you can experience the physical and mental advantages. Color is also something to consider. A red ergonomic chair, for example, is perfect for those who need a little more motivation in the office. Essentially, there are various factors you should consider when choosing your office chair. Red is a very attractive color. It is associated with various things, such as love and urgency. A red working environment could stimulate so many things in you that are going to contribute positively to your daily office routine. You should choose a red executive office chair because a red ergonomic office chair is a Symbol of Passion- Inspiring to Others. Red affects our emotions to great extents. It brings out a fire in you. This can help you become more driven and focused. Use this color to make you more passionate about your work so that you can become more successful and inspire others to do the same. Red Increases Your Heart Rate and Blood Flow. This stimulating color is known for its ability to boost productivity. It is bold and powerful; therefore, it creates a sense of urgency, which results in an increased heart rate and blood flow. This is the case because your brain becomes alert when it sees the red. It Increases the Energy that Flows to Your Muscles as Your Brain Urges You to Act. Red makes you more alert. It is associated with a sense of urgency. Your brain tells you that you need to act quickly when you see red. This pumps oxygen to the rest of your body and gives you the ability to work more efficiently and effectively. Red ergonomic office chair Encourages Competition. When it comes to success, red can be a contributing factor. This color represents power, and our need to survive. It motivates you to push to be the best. If you feel that you are not taking action and need to get yourself noticed at work, implementing the color red could be exactly what you need.
RED-y, Set, Go!
A red ergonomic office chair is going to complete your office. The health benefits of an ergonomic chair combined with the positive aspects of red are going to make for a productive work environment. The red ergonomic chair ErgoChair Pro has integrated these two features to bring you an incredible piece of office furniture. It is time to start thriving in your workplace.