Workplace Inspiration
10 Classroom Desk Arrangement Ideas to Set Up for Your Teaching

Autonomous
|
Jun 25, 2022
3,306 Views
There will always be several things to consider whenever it's time to lay out your classroom table settings at the start of the year and then alter pupil seats within a few months of getting all the youngsters in one spot. Is it necessary to group pupils into pods? Is it possible to arrange the seats in a grid? What about movable seating options? Is there a popular trend you must stay away from or dive straight into?
What impact will your seats have on student achievement? What else do you do if a new student (or student) walks in when the number of pupils in your room shifts? Take a deep breath. We've looked at a few of the ergonomic seating arrangements and the laws and guidelines around preferred sitting to ensure that your children with IEPs are getting the most out of their lecture seats. Read on to learn about classroom desk arrangement ideas below.
Importance of Classroom Seating Arrangements
There is far more to students' performance than excellent instruction and material; the learning environment, including the classroom teacher desk, significantly influences their growth. The school environment, which includes student seating planning, is critical. Student behavior, educational success, and class involvement can benefit from how and where pupils are situated.
According to studies, children are more prone to perform better in seats assigned to them than in their chosen seats. However, if you're having trouble with a bad student attitude and have not attempted a seating arrangement yet, we recommend you follow our desk layout ideas and apply them soon. Simple measures such as separating pupils who never get along and not grouping the loudest students could help reduce low-level classroom disturbances and loudness.
With a proper classroom desk setup in the school, educators control the classroom more effectively and help students understand the material more effectively. To provide the best positive learning environment, a well-thought-out, as well as a planned layout and design must consider the structure of the classroom, student organizations, and their participation data.
The following are some of the advantages of seating arrangements:
Instructional supervision is improved.

Students are well-behaved.

Specific needs of students are met.

It makes a classroom that reflects the teaching style of the instructor.

Classrooms that are both safe and easily accessible.

Although constructing a seating position for your pupils is more involved than effective teaching, we recognize classroom table layout ideas as one of the basic pillars of successful classroom monitoring. Teachers can exert some influence over their pupils by using classroom seating patterns. 
By designing their classrooms and making educated considerations about where their students sit, they may prevent difficulties from arising, such as avoiding sitting two talkative closest friends beside one another or placing the vision-challenged student at the very front of the classroom. Furthermore, allocating spots to your pupils sets the standard that you are the educator and in charge from the moment they enter the classroom.
List of the 10 Best Classroom Desk Arrangement Ideas
We have curated a list of the ten best classroom desk arrangements you can try in your classrooms. Choose any one seating arrangement from the following list of classroom desk setup ideas that best suits your requirements and execute it.
1. Arrangement with Two E-shaped Desks
This is the most common arrangement we utilized. Walking between every row and checking on the kids will be like a dream come true for you. It will also be simple to work in groups. But, due to space constraints, this setup can almost be unfeasible if you have more than 30 pupils.
2. Desk Setup in the Shape of a Horseshoe
Another classroom desk arrangement idea we adore is this one. You will enjoy how easy it is to get to each sit-stand desk and maneuver between columns.
3. Arrangement for a Revised Double Horseshoe Table
This classroom desk arrangement idea can also be very appealing to people in terms of flow and maneuverability. This is a fantastic option if your class has a small number of pupils.
4. Classroom Table Arrangement in Pairs
This is an oldie but a Goldie. This configuration is ideal for collaborative work. You may make three-row groupings and clip one of the several rows off.
5. Rows
A pair setup with a twist. For bigger classes, this method works nicely. Learners will also have additional options when working in groups of two or three.
6. Two Rows of Desks
It's an oldie but also a gem. This layout allows each youngster to view the board. We particularly enjoy that just two pupils can be seated together at the end. This benefits pupils who can only sit with specific children or may become overwhelmed if many children surround them. It's also helpful to provide additional support to two-person groups when required.
7. Arrangement of Stadium Seating Desk
This idea appeals to me since it allows everyone to view the board. This also provides ample room for pupils to access their workstations from any direction.
8. Desk Layout with Rows and Lines
This is a wonderful method to put kids in different positions. It's great for working in groups and with friends or teams. The disadvantage is that some of your pupils may have difficulty viewing the board in the vertical columns at the end.
9. "U" Shaped Classroom Desk Layout
This is also one of our favorites if you have a large space. You can make this layout using desks. The "u's" enable all pupils to view the board, which is ideal for collaborative team projects. It also makes extra areas on the floor surrounding the classroom.
10. Desks Arranged in Six Groupings
This is yet another tried-and-tested setup. It's ideal for collaborative team projects. If you do not have a huge room, this also assists you in conserving space.
Summary
Each classroom is unique. The much more critical factor is that pupils feel safe and secure in the class. Make sure to rotate your students' workstations occasionally so that your classroom seating plan remains ideal for your lecture.
Furthermore, if you want to purchase ergonomically designed classroom furniture which promotes student concentration, you should hop onto the Autonomous website. The brand currently offers a hefty discount under its Autonomous Employee Purchase Program with an exclusive teacher's discount and student purchase program. So, what are you waiting for? Get on and improve your classroom arrangement already!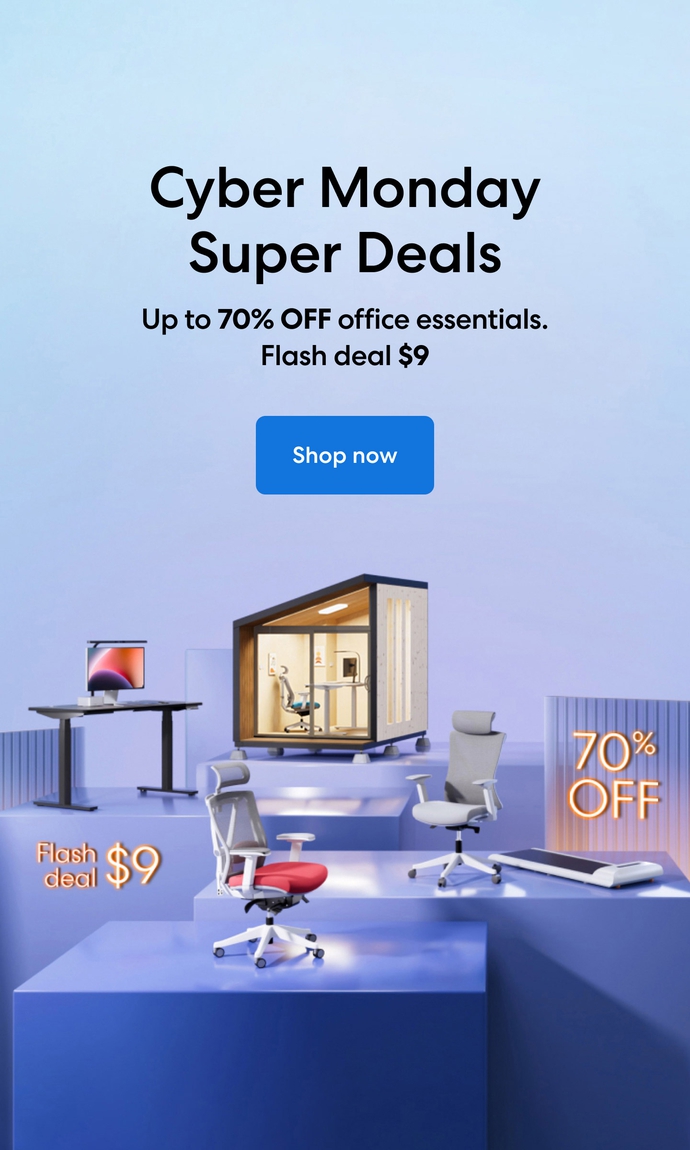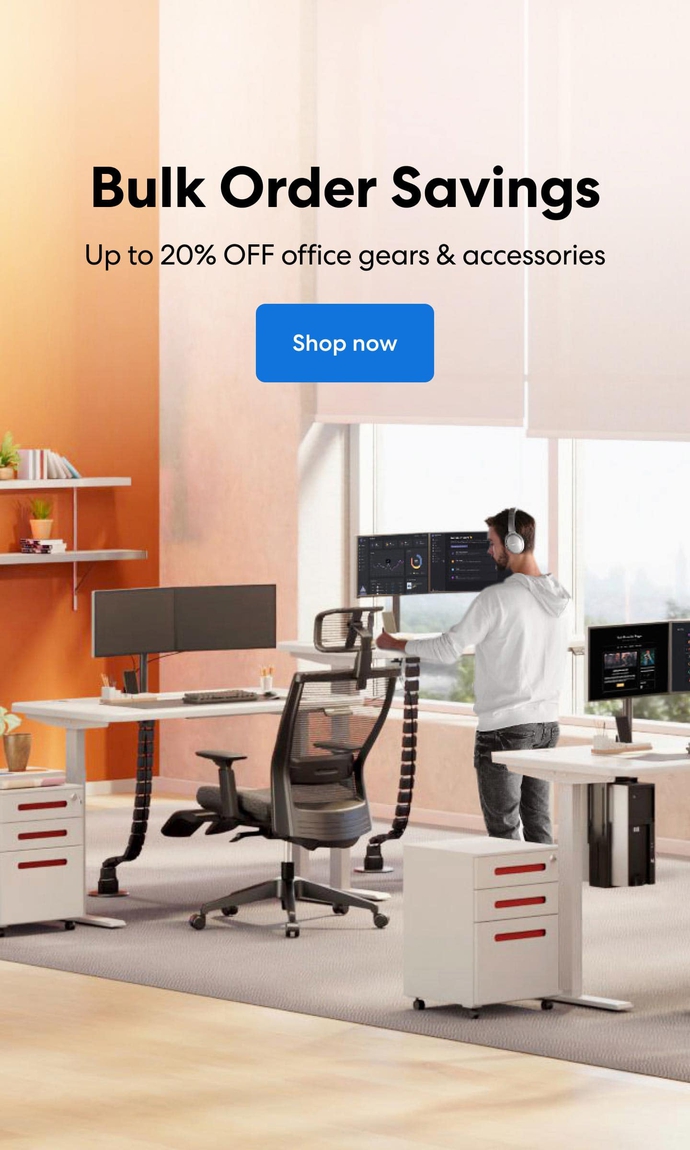 Subcribe newsletter and get $100 OFF.
Receive product updates, special offers, ergo tips, and inspiration form our team.