Workplace Inspiration
20 Classic and Real Man Cave Shed Ideas for 2023
223 Views
Males play so many roles for their loved ones and society. The typical man has so many daily obligations. This can make it challenging for him to prioritize his own needs. 
Even when men are not feeling their best, they ignore it and take care of others first. It is no wonder that they dominate the statistics for suicide cases globally. Sometimes a man must retreat and catch a break from duties. 
Superman has the fortress of solitude, and Batman has the bat cave, so why not reward yourself with a private area? A private haven where you can relax after a demanding day. It is a place where everything is about you. 
Even in its most basic form, a backyard man shed can give you access to a useful resource. Space. The simple part is turning your shed into a man cave. 
Internalizing it and deciding on its layout and what you want for the man cave shed is the difficult part. You can use an old shed in your backyard or get a prefab accessory dwelling unit.
As you prepare yourself for your man cave, here are 20 man cave shed Ideas:
20 Awesome Man Cave Shed Ideas
1. Rugged Man Cave Shed
A rugged outdoor man cave shed gives a unique look to your modern backyard studio. Imagine having a rustic coffee table and a fireplace in the center of the room. You can include a recliner or leather armchair to add more comfort to the space. 
To include your finishing touches, try fixing some antlers on the wall or a vintage sign that brings some culture into your man cave. The rustic design is a classic design for male hangouts.
2. Workshop Man Cave Shed
The woodwork or metalwork fanatic can convert their workshop into their man cave or the other way round. What matters is that you can confidently withdraw into your outdoor man cave shed and still get to build something. 
You can tinker away and spend time personalizing your cave with your work. The backyard studio can have your tools and equipment around to help you work and some furniture in the corner for relaxing. 
3. Gym Man Cave Shed
How about setting up your man cave with your gym equipment and weights? Several men prefer turning their man caves into a personal workout space. 
Here they can work on their body and have a therapeutic workout without having their wives and kids interrupt them. It is also easy to relax after working out since you won't have to drive or walk home. 
Grab your dumbbells, and install a barbell and treadmill. There are prefab ADU homes that can quickly get you started. 
4. Personalized Man Cave Shed
How do you want your outdoor man cave shed to look? You can design and set up the space per your desires and imagination. Use it as an opportunity to let out the creativity in you.
Speak to yourself and others who come into your man cave. Let your vision dominate the wall colors and decor.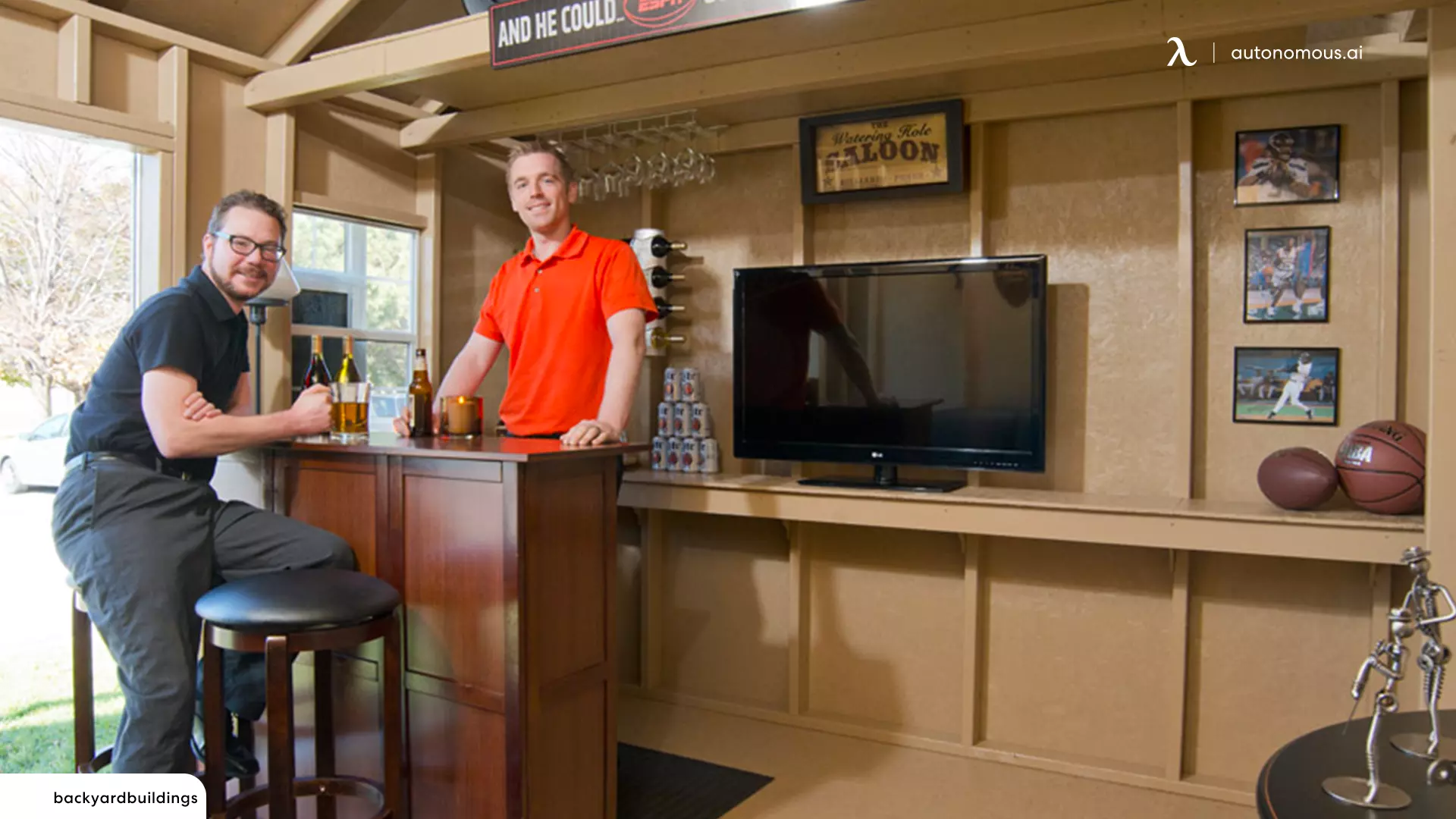 5. Collectors Man Cave Shed
What is your hobby? Is it about collecting coins? Are you fascinated by history? You can turn your man cave shed into a place to exhibit your collections and set up for research into what interests you the most. 
This man cave shed idea looks to turn your shed into a museum that reflects your passion. 
6. Sports Man Cave Shed
Men are the biggest sports fanatics in the world. It remains a mystery how men can show emotions over their favorite sports teams and remain indifferent to many other things around them. 
You can use your outdoor man cave shed to express your love for your team. Spread those wallpapers and unique jerseys all over your man cave shed. 
Install screens, stock the fridge with beer, and transform the place into a sports bar. Make it a place where your buddies can come and watch the game without minding how it affects the family. 
This is because the man cave shed is your space and is out of bounds to the family.
7. Rustic Man Cave Shed
You can set up a rustic man cave shed if you want to withdraw from the modern lifestyle. It is an excellent way to unwind and relax. 
Use planks for your floors and walls, and expose the beams in the ceiling to add a more natural feel to the space. 
Include vintage decorative items and comfortable furniture to make it look more authentic. You can also get a studio cabin kit to avoid all the hustle. 
Add some personal touches, such as family photos and mementos. Your rustic haven can become a perfect space for any man. 
8. Office Man Cave Shed
Working from home is possible with a backyard man shed. This is why setting up your office documents and tools can be an excellent design option. 
You can have this home office pod in your backyard man cave shed to create a private space without distractions. 
Fix appropriate lights and outlets and create a perfect working space.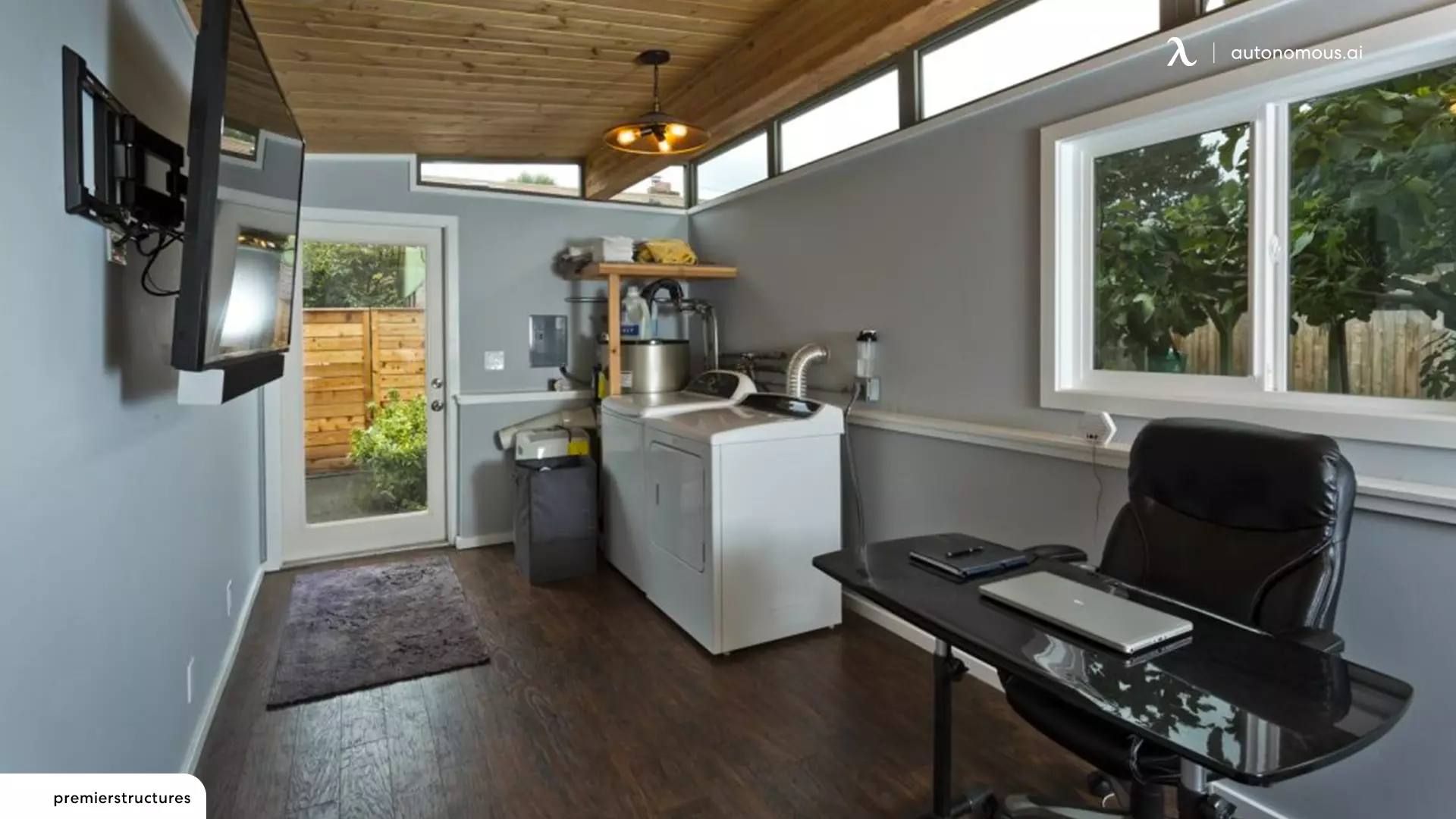 9. Bar Man Cave Shed
The bar is one of the best places to unwind after a long day. You can get drinks, line them up on shelves, add furniture, and have music in the background of your man cave shed to make it look like a bar. 
You don't need a bartender or so many people around. Create a barman cave and relax with your drink.
Get a studio shed kit as soon as possible to get you started. 
10. Gaming Man Cave Shed
If you are a hardcore gamer, you should design your backyard man shed with video game elements. Add neon lights, and set up screens, consoles, and gaming chairs to provide the ultimate gamer's paradise. 
One of the most important things to consider when creating the gamer's man cave shed is to set up an internet connection. Ensure that you have the fastest speeds so you can play online.
11. Cinema Man Cave Shed
Movie buffs can also create a cinema man cave shed. Imagine all the movie marathons you can have in such a cave. Fix a large screen in the space, add a projector, and include reclining chairs to make the place look like a movie theater. 
You can have a collection of classic and modern movies in the cave to ensure you are never out of movies to watch. 
Hosting a movie night is easy when you have such a man cave. 
12. Hangout Shed
There are designs available for creating a backyard man cave shed purposefully for relaxation. Have a comfortable couch and soft chairs for spending your Sunday afternoons doing nothing. 
Ensure that the decor and style include your favorite elements.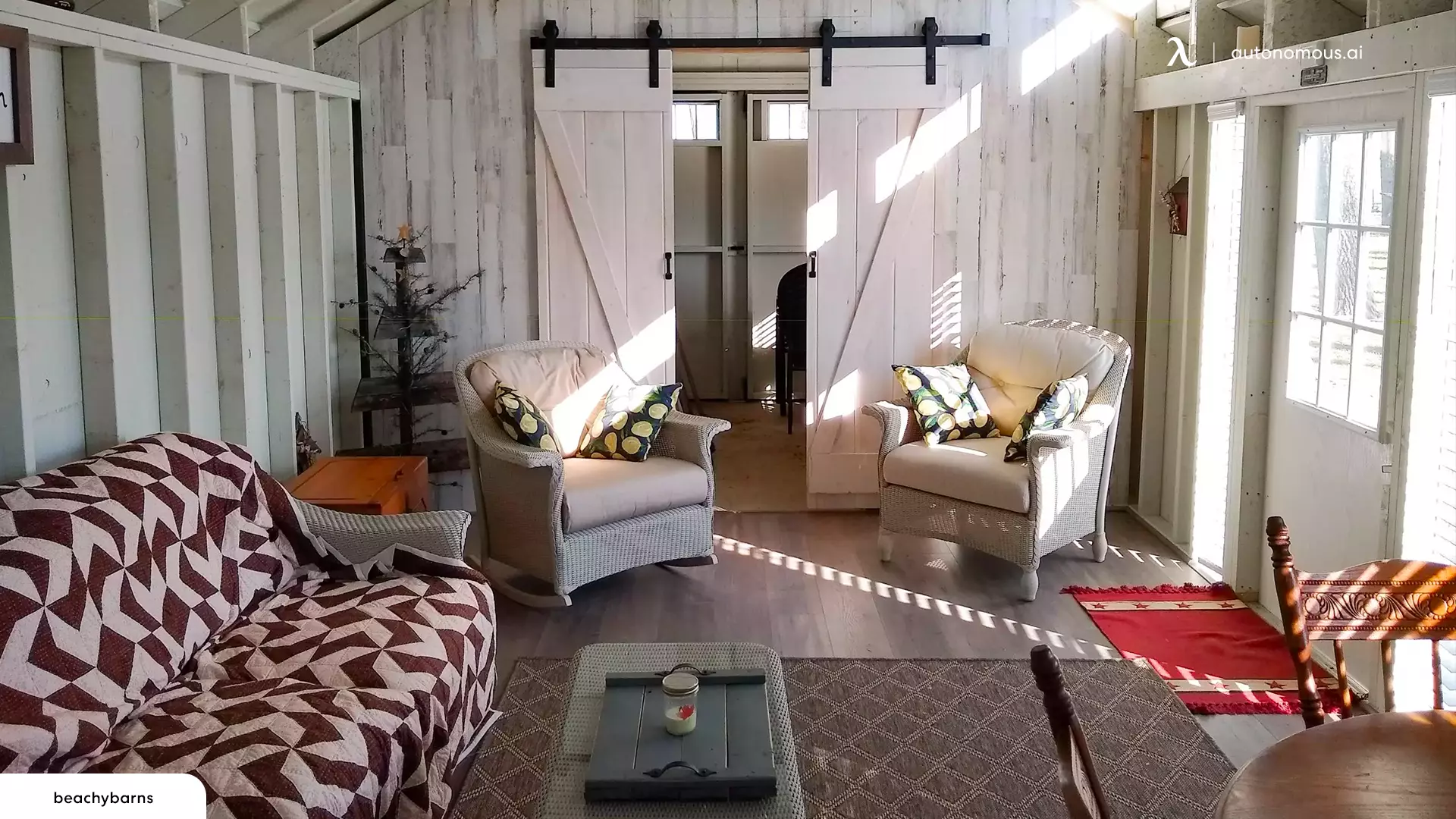 13.  The Literal Cave
This type of man cave is not available to everyone but can be a beautiful shed interior decor. However, it can be a bit expensive. You first need a stone cutter that can design the interior of your shed with stones to make it look like an actual cave. 
14. The Sauna
Often, you see men visit saunas to sit and have long conversations. This makes the place one of the most popular retreat spots. 
You can create a personal sauna with your man cave shed at home or in your backyard. 
15. The Poker Table
Men love to meet for poker at least once a week. Having a poker table with comfortable chairs in your man cave to host this makes sense. You can include computers for online poker and slot machines to add variety. Add some cigars and beer, and you have the perfect setting.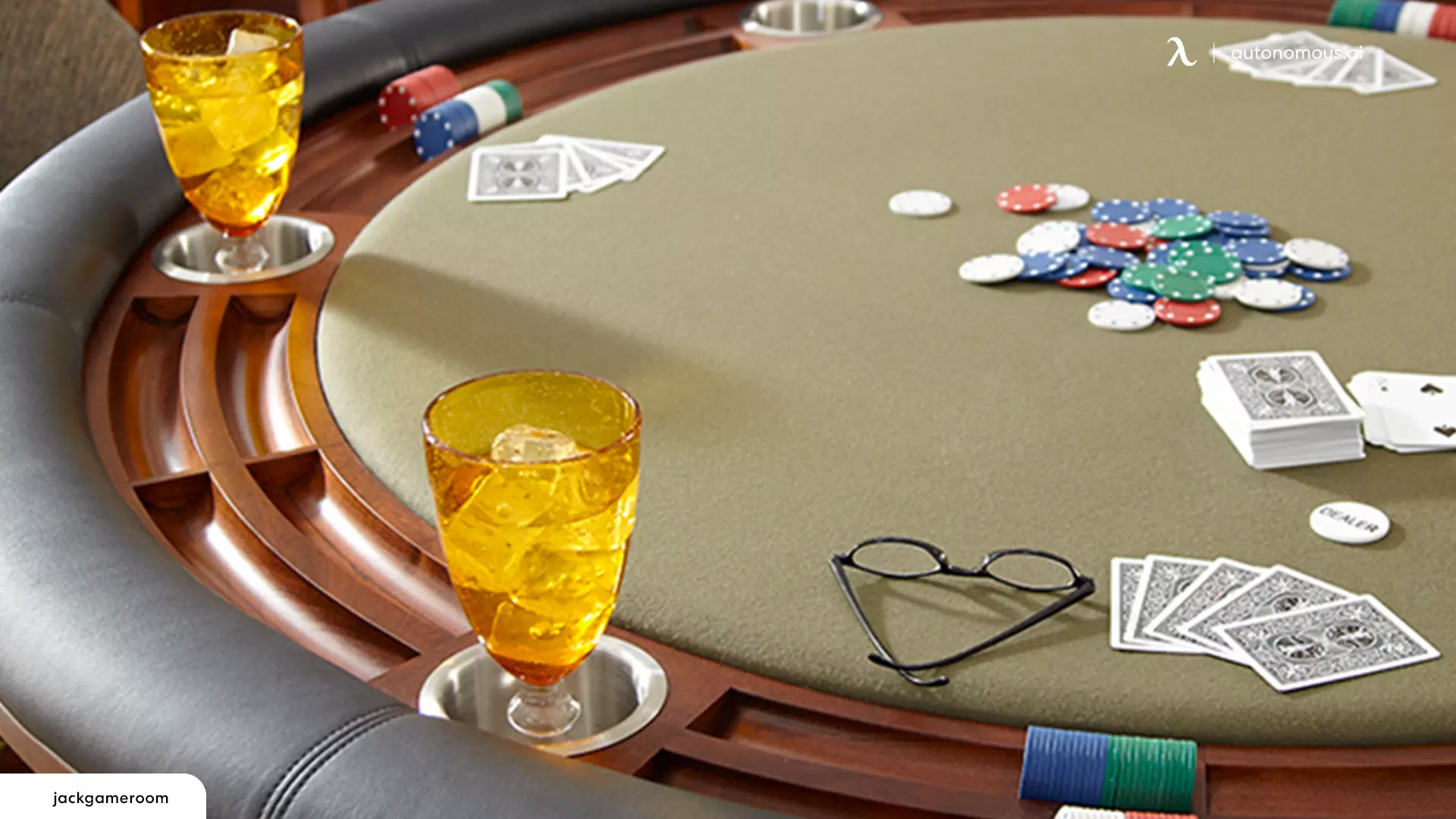 16. Music Shed
It is impossible to leave out creating a man cave shed purposefully for music, especially if you sing or play an instrument. There are backyard man cave sheds that make the perfect environment if you want to indulge in your music without disturbing other people in the house. 
If you are part of a band, you can also use it for practice with your mates. This should have waterproof structures and excellent acoustics to enhance your sound. 
17. Barbecue Shed
Sometimes you only want to hang out with the fellas, grill some meat, and drink your cares away. Set up your man cave shed with the necessary ventilation and equipment to promote this. You can have lounge chairs and recliners for relaxing in your backyard. 
18. Motorcycle Shed
Bikers love working on their motorcycles alone, getting them in shape for the next ride. You can set up your backyard shed or man cave with the necessary tools to enhance this hobby. 
The outdoor man cave shed should have reinforced floors to help it handle the weight of your bike while you work on it. You can invite your friends over to work on the bike together.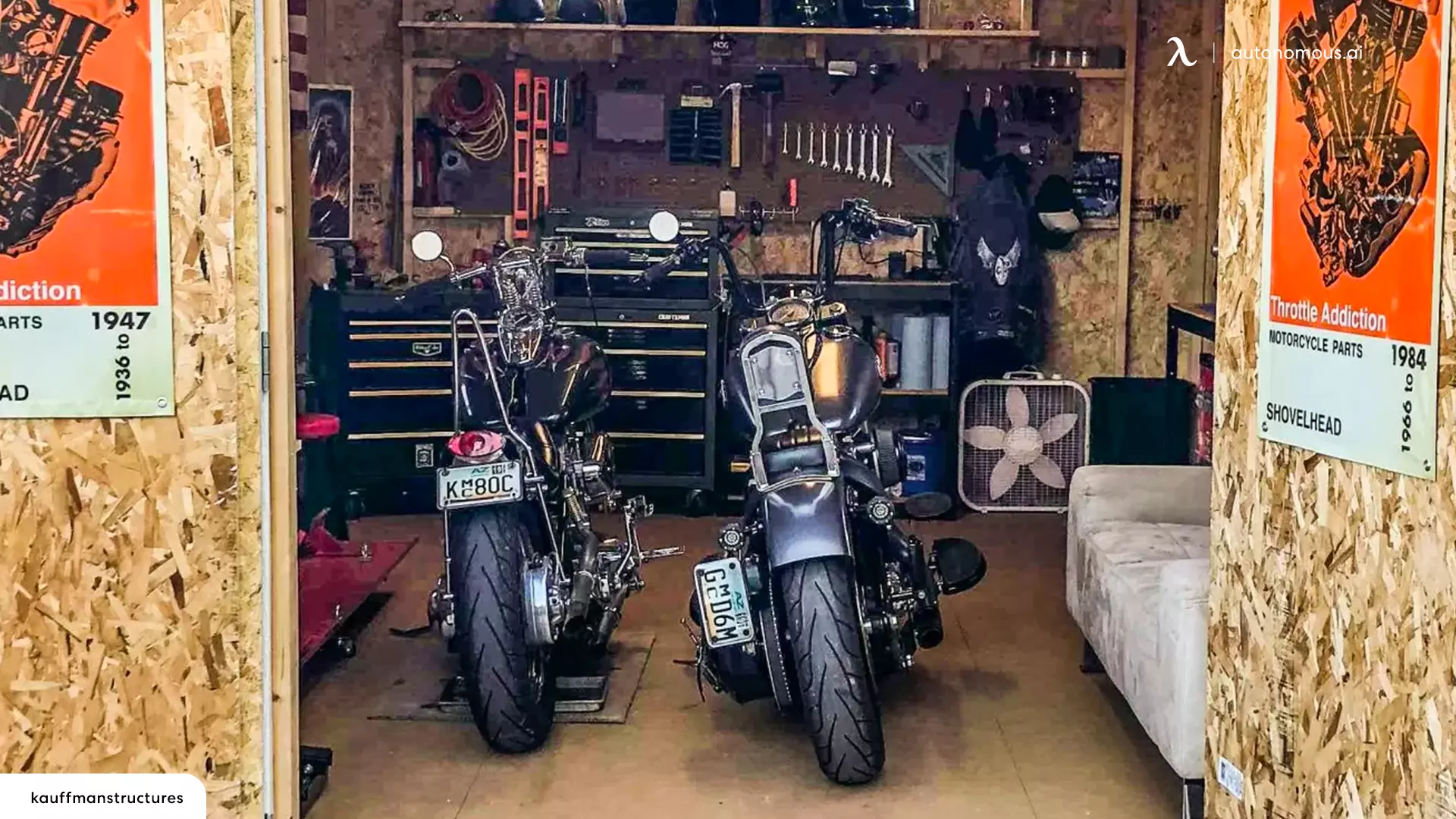 19. The Winery
You can use your outdoor man cave shed as a retreat spot and a wine cellar. If it has a temperature cool enough to store the wine, then you can hang out with your friends if you add furniture. The winery man cave can quickly become your best spot in the world. 
20. Home Laboratory
Working from home is not limited to just those who work in offices. Lab workers can also set up home offices in their backyard office pod. 
Steps to Follow When Renovating Your Man Cave Shed
After establishing the theme of your shed or its purpose, you can start renovating it to achieve this goal. Here are some steps you can take to help you get started. 
Repaint the Shed
Painting your shed is significant. It changes the freshness of the place both from the outside and inside. Ensure you select a color that follows your imagination and complements your house. Never forget that it is only a part of a whole structure and should not look out of place. Don't renovate your shed without painting it. 
Seal up Cracks
Ignoring cracks in the walls and floor can reduce how long your new man cave lasts after renovation. Prevent your shed from falling apart anytime soon by sealing up visible cracks. Also, take care of divots and other damages to make the place look as good as new. Sealing up the space also keeps dust and bugs out. 
Don't Forget Windows
Man-caves may start as sheds, but you can still make them feel like your house. Although there are many wonderful interior design ideas for them, having windows is vital. They let in more light to make the interior more calming and pleasant. 
Additionally, windows can assist with ventilation and airflow when necessary. 
Insulate Your Man Cave
Add insulation to ensure you're comfortable inside your shed all year long. You want to safeguard your items inside from harsh weather conditions or extreme temperatures since you'll be spending time there. 
To create a room with actual walls within your shed, you can even think about adding drywall.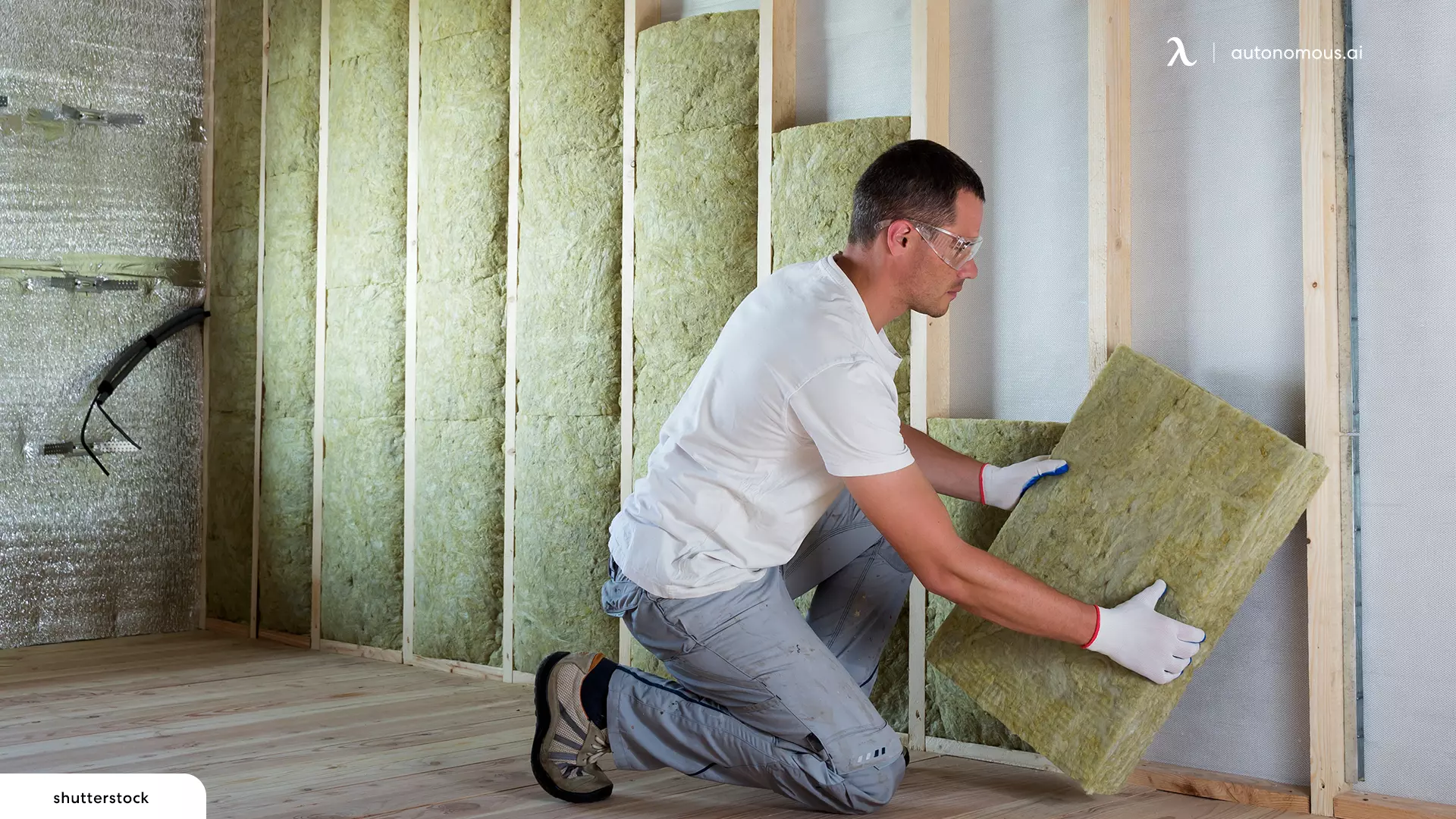 Install AC or Heating
You might be interested in adding heating and air conditioning, similar to installing insulation. Insulation may be okay in several areas, but you'll need to adjust when the temperature changes. You and your visitors can stay cozy inside the man cave shed by adding a small air conditioner or heater. 
Install Better Lighting
The majority of typical sheds don't necessarily need good lighting. 
Install lamps and overhead lights to brighten the area and improve visibility for your hobbies or activities. You can also add external lighting If you want to use your space after the sun goes down. 
Strengthen Your Entrance
The best way to make visitors feel welcome in your newly refurbished space is to update the entrance. Ensure it's welcoming and accessible whether you're painting the door or buying a new one. 
Install a secure door and seal it to protect you from external threats. This will depend on how you intend to use the room overall. 
Convert the Floor
When converting a storage shed into a man cave, sturdy flooring is a must. Protect your floor from mildew, moisture, and other damaging elements. 
You can install different floor materials in your sheds, including carpet, vinyl, concrete, and wood. Add throw carpets or rugs for maximum comfort, regardless of the style of flooring you select. 
Install Shelves and Storage Spaces
Regardless of how you decide to use your additional space, you'll need to have places for organization and storage. It is a fantastic option to install shelves, as it creates more space for objects. 
A good accessory dwelling unit kit should come with shelves and storage spaces. 
Conclusion
These ideas should help you create a man cave that builds on your passion. Remember you can get a prebuilt studio or build one yourself. Take care of your mental health. Get a man cave.
Keep up with Autonomous news
Stay informed, stay inspired with our new blogs.
WRITTEN BYAutonomous
We build office products to help you work smarter.