Smart Products
Top 6 Nice and Clean Whiteboard Standing Desks in 2023

Autonomous
|
Nov 6, 2022
2,614 Views
Want to know what the best whiteboard standing desk along with a whiteboard is? As part of this guide, we will look at a few top standing desks along with whiteboards in 2022. There are many benefits to buying a standing desk. However, what about a standing desk that includes a whiteboard? Your desk could be convenient for you to write down notes easily and quickly! Collaborating with whiteboards is great for office environments since you can ask your coworkers to come to the desk whiteboard to have a speedy collaboration session. 
If you're done with the ideas, merely wipe them away. You won't have too many paper piles or messes anymore! As with everything, there are benefits to everything on the whiteboard, and we will examine them in the review.
1. Autonomous SmartDesk Pro
A smart desktop whiteboard with all-around functionality, the Autonomous AI SmartDesk Pro fits any need. All these features are packed into a compact package, including cable management ports, dual motorized legs, and generous spacing. Despite being more expensive than the traditional whiteboard desk surface we are used to, it won't break your budget or your back; in case you're wondering should I buy a standing desk? 
What is its size? There's no doubt this is a burning question for you all right now. In our opinion, there is enough room to accommodate two monitors. With a monitor arm, we could comfortably fit his two monitors while leaving plenty of space on either side for your standing desk chair.
The whiteboard ideas for the office measure 29 inches by 53 inches (74 cm by 135 cm), which is both longer and wider than most standard table tops. There is also a larger SmartDesk Pro available at 30′′ x 70.5′′ (76cm x 180cm) for those who prefer a larger size. If you are efficient with your space usage, we believe you will find that this setup will give you more than enough space for most people.
2. Autonomous SmartDesk Core
It is possible to adjust the height of the SmartDesk Core. The range starts at 29.4 inches and goes up to 48 inches. As a result, this desk can be quickly shifted from a sitting position to a standing position. Autonomous offers many smart desks like SmartDesk Corner and SmartDesk Connect Pro that can be adjusted in height. 
With Autonomous, you can make simple adjustments. With only a few presses of the keypad buttons, you can adjust between four custom heights. There is a sturdy construction to the SmartDesk Core Autonomous. You can work more securely with it thanks to its strong steel legs. It will be rock-solid due to the wooden upper surface. 
As a result, you can easily set up your work environment. Because of its durability, you will be able to do stable work. Many standing desks can support weights up to 300 pounds. Smart Desk Corner can support weights of up to 400 pounds, which makes it an excellent desk. As a result, you can easily set up your sit stand desk with your necessary items.
3. Autonomous SmartDesk Corner
Autonomous gave us the SmartDesk Corner to take a look at as the latest addition to our tall standing desk collection. Ideal for use with video, podcasts, streaming, and gaming. It has a variety of layouts, an ample workspace that encourages productivity, and it is relatively easy to assemble and has enough space for a standing desk converter. 
Our latest effort is the perfect foundation for bringing another dimension to your gaming or podcasting efforts by bringing together the massive desktop space, cable storage trays built in, the beautiful wood top, and height adjustment at the push of a button. As the desktop rises to meet your posture very quickly with this L-shaped standing desk's triple motors and sleek design, standing for a few minutes is even easier than before.
4. Autonomous SmartDesk Connect
This SmartDesk Connect standing desk from Autonomous comes in a limited range of colors in two sizes. With the 53′′ x 29′′ desktop option, the Autonomous SmartDesk Connect starts at $799, while with the 70′′ x 30′′ desktop option, it starts at $1,099. There are three different colors available for the 53′′ x 29′′ desktop: white, black, or dark bamboo. Only white and black are available in the 70" x 30" desktop option. 
For flexible offices, this hot whiteboard standing desk can be used as a hot desk. Originally, this SmartDesk was intended to operate with an Autonomous Office application, permitting you to book it for a specific time. Syncing the desk can only be done by the one who booked it, and Autonomous indicated they would not be able to unlock it for anyone else. 
There are three colors available for the frame: white, black, and gray. Designed to be used for flexible offices, the SmartDesk Connect can serve as a hot desk. It can be booked for specific blocks of time when used with the Autonomous Office app. When this mobile height adjustable desk is locked, it cannot be unlocked by anyone other than the one who booked it. Your saved stature preferences will be synced with the desk once you join the app.
5. Autonomous SmartDesk Junior
Growing children who are exploring the world will benefit from this solution. With this, you can work on a laminated surface that cannot be easily scratched. Kids will love this whiteboard standing desk for kids because it has an additional shelf for books and other items they may want to place here. 
Standing desks do not always consider that a person studying in front of a table is like a kid that probably also wants to place toys in front of his or her eyes, so you must pay special attention to this model. You can adjust the desk height from 22" to 45" with an electric lift system and steel frame that's very easy for your kids to use. In addition, a Pegboard with movable dowels is included for added convenience and an anti-collision safety mechanism.
6. Northread Glass Top Standing Desk: Drawer & USB Charger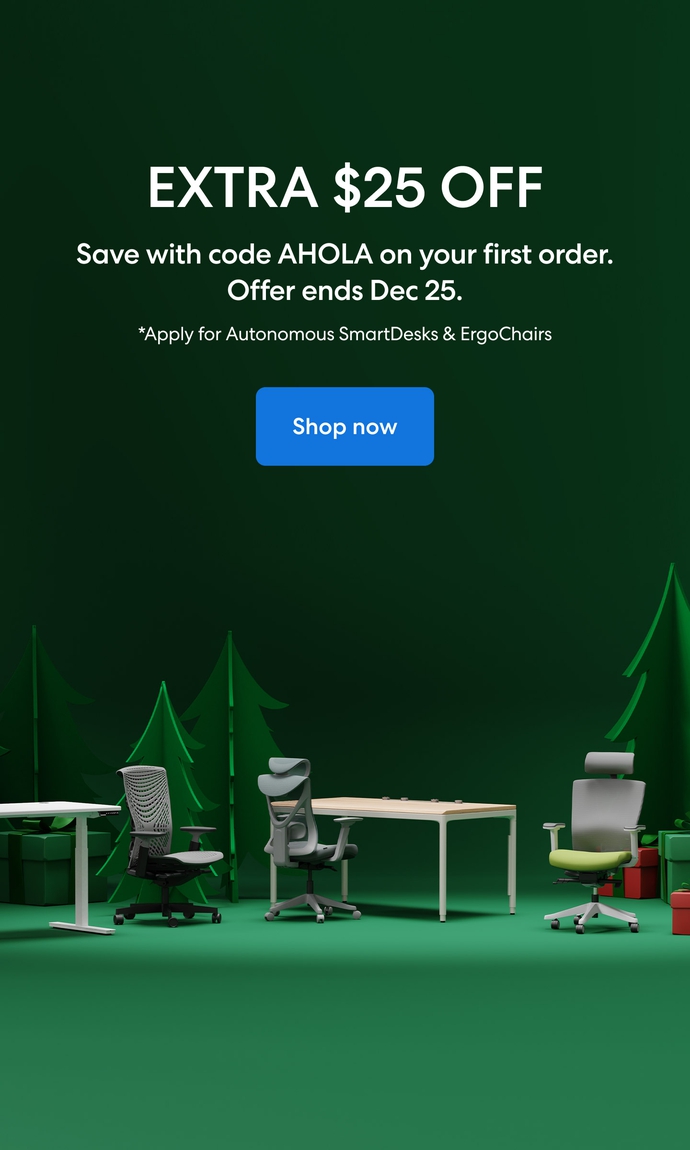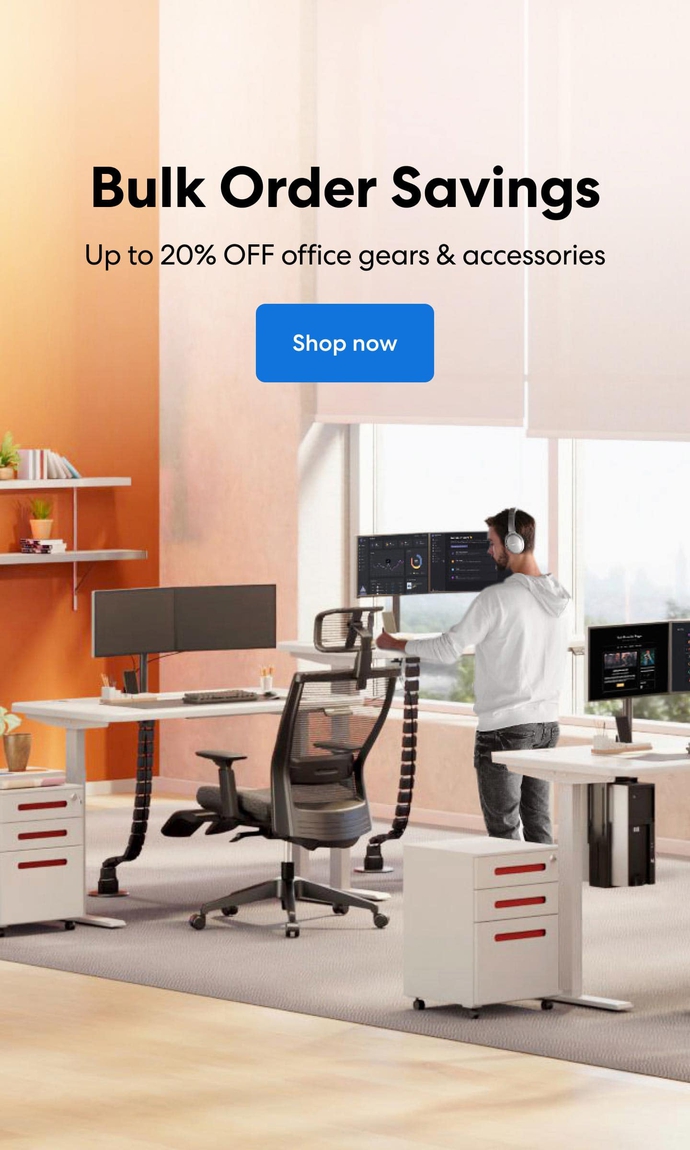 Subcribe newsletter and get $100 OFF.
Receive product updates, special offers, ergo tips, and inspiration form our team.