Smart Products
9 Best Budget Standing Desks for Home Office Workers

Autonomous
|
May 24, 2021
2,820 Views
If you have not heard of it yet, standing is the new sitting! Finding the best budget standing desk to work on is essential, whether you are working from home or at the office. What about the price? Splurging on an expensive desk for a home office might not seem like an option at all. Did you know that you can get a high-quality standing desk for under $600? This could be just what you need for your home office, and we are here to help you find the best budget standing desk for your needs.
Why Should You Purchase a Standing Desk?
The world we live in constantly adapts and evolves. We have to be able to change to the fast pace at which things grow around us. Standing desks are simply another example of the evolution of time and how one can expand on a basic or traditional idea that has been around for centuries. Individuals are increasingly becoming more aware of their physical and mental health and overall well-being. A standing desk is manufactured bearing all of this in mind.  
If you are trying to find the perfect fit for your home office, you should have a look at the available standing desks on the market. Affordable standing desks are ideal for artists, developers, gamers, or anyone who needs to work from home.
Pros and Cons of Standing Desk
Pros and Cons of Standing Desk
Standing desks provide various health benefits (both physical and mental), such as reduced lumbar pain.
It assists you to maximize the space available in your home office.
Your workspace appears to be more organized and less cluttered.
Standing desks can adjust to suit your preferences.
It supports your workflow as you can freely switch between positions you are comfortable with.
You often have more room to organize all your supplies, papers, and files.
A standing desk can be quite an expensive investment – this article provides solutions to this issue.
Many standing desks require self-assembly, which can be confusing for some individuals.
If the particular table you choose is a non-adjustable standing desk, you may get tired of standing for extended periods.
The 10 Best Standing Desks for Home Office Workers Under $600
Choosing a home office desk for small spaces within a tight budget may seem like a daunting task. You might be surprised at how many affordable options are on the market. It is essential to make sure that the cost and value complement one another. The 10 best budget home standing desk options include: 
1. Autonomous SmartDesk Core
The first one in this best budget standing desk list is SmartDesk Core from Autonomous. This essential standing desk for home office use helps to increase your well-being and is made for all-day productivity. The SmartDesk Core is a product that boosts your attitude and changes the way you work. This budget standing desk not only fits into any place but is also designed to meet your health demands while working from your home office. This affordable standing desk under $500 has the following features:
A sturdy and mechanized desk frame - This product features a dual-motor design as well as an industrial steel frame that is heavy-duty. It is a solid and reliable investment.  
Improved mood and boost energy levels - Standing while working has been scientifically proven to enhance your mood and energy levels. Working becomes more pleasurable and productive as a result of this.
Complete customization and personalization - You are free to adjust the height and width of this budget standing desk to suit your preferences. Additionally, you can also select the color you believe best suits your home office.
2. Autonomous SmartDesk Frame
Do you have an existing tabletop that you would like to hold on to? If that is the case, the standing desk DIY frame from Autonomous might be the greatest option for you. To fit your unique demands, for less than $500, you can choose from a variety of frames and colors. The Premium version is preferred by many, although the L-shaped option is equally ideal. 
Additionally, the solid steel frame, like many alternative SmartDesk items, features a dual-motor system and rounded corners. With a height range of 25.4 - 51 inches, you are able to use the frame whether you are standing or seated on your chair. 
You may utilize any desktop you desire for this budget standing desk frame, but for typical shapes, Autonomous suggests a desktop that is between 45 and 80 inches long and approximately 26 - 32 inches broad.
3. GreenForest Corner Desk
The GreenForest Corner Desk is an excellent L-shaped desk for gaming. It is a low-cost, straightforward style that is ideal for tiny offices, allowing for a simple layout. It is such a good option for your budget standing desk. It can be used with a twin monitor arrangement. You can interchange between short and long parts to create your own custom desk for your workstation. Other beneficial features include:
It is sturdy - It can accommodate up to two PC screens and additional gaming equipment, so you do not have to be concerned about withstanding weight.
The product is manufactured using eco-friendly scratch-proof materials - Due to its scratch-free and water-resistant materials, this desk is simple to maintain and clean.
This is a big desk - There is plenty of space to keep yourself organized so you do not feel cluttered or anxious. 
Adjustable foot cups – This characteristic helps to ensure that the legs of the standing desk are at the same height 
4. Tribesigns Modern L-Shaped Desk
Another terrific budget standing desk option that comes in either a white or sleek black finish is the Tribesigns Modern L-shaped Desk.  This best budget standing desk option is designed with the user in mind, which is due to the numerous customizable options it provides. These characteristics include: 
A rotation function - You can rotate the table however and anywhere you desire, making it versatile for all of your work needs.
Plenty of working area - the desk offers 55.12 inches of room on each side. This implies that you are able to keep track of all of your tasks.
It is solid - The desk is made of steel and can withstand up to 900 pounds of weight, which makes it a solid and long-lasting alternative.
Additional storage space - The desk has a two-tier storage unit at the bottom of the table, making it convenient if you want to store any office equipment, supplies, and files.  
5. VariDesk Pro Plus Standing Desk
Although many people are not always thrilled with desk additions, you may already have one that you do not want to part with. VariDesk is a company known for its sit-on-the-desk feature, which allows you to stand at your laptop or computer. It is undoubted that this desk is one of budget adjustable desk for home office. 
You may connect your monitor, ergonomic keyboard, and mouse to this product and customize each detail to your preference. 
This mechanism is helpful because it is one of very few that can be adjusted. This budget standing desk is not perfect; however, it is superior to many others. If you are not sure if a standing desk is right for you, this is a great way to put the theory to the test. The product is also built to last for years and includes a 5-year warranty.
6. Sunon Standing Desk
Sunon is a good option for those looking for an electric standing desk for around $600. The desk only includes one motor, yet it is strong enough to raise a heavy workload at 1.5 inches per second. 
The desktop has a coat that protects it from scratches, water damage, and bangs. This is an extremely beneficial feature. Furthermore, it has a constantly polished appearance and has a wet-style finish.
The 1-inch melamine surface has a PVC edge to avoid erosion. Additionally, the frame is built of robust steel, ensuring that it survives for a long time.
The desk adjusts in height anywhere between 26.4 and 44.5 inches and has four memory settings. Due to this best budget home standing desk being 56 inches long, you may love the extra-large work area if your office has space. This means you can put anything you require on it and organize it so it appears tidy while remaining accessible. 
7. Flexispot Standing Desk
Flexispot is another well-known company, and we appreciate this budget standing desk. You receive a large work area with plenty of room for all of your desk accessories and other goods. In addition, the table is raised to a standing position by an electric motor. As a result, the range of adjustment is smoother, ranging from 28 - 47.6 inches.
The desk, on the other hand, barely moves 1 inch every second. Although it is a touch slower than other models, it still does the job. The noise level is quite low, at less than 50 decibels, and you only notice it while the motor is operating. 
This best budget home standing desk has an industrial steel frame that can support 154 pounds of weight. While this is not as much as some alternative companies, it is still enough for many remote employees with a home office. 
8. VIVO Electric Standing Desk (60 by 24 Inches)
You are most probably going to like the 60-inch-long budget standing desk because VIVO is one of the leading brands for standing mechanisms. For individuals who require a longer surface, we believe it could be the ideal height-adjustable desk under $600. You may keep all of the supplies you require on your desktop, ready to use. This is one of the most budget adjustable desk for home office. 
This table can be adjusted anywhere between 30 and 50 inches tall due to an electrical motor. One can, however, push a button to have the heavy lifting done for you. It can only hold 176 pounds, but that should be adequate for most individuals. 
9. AlTerminal Desk
Is the AITerminal Desk the finest height-adjustable desk under $600? Whether you are drawn to the lovely layout, walnut desktop, or the distinctive design with two tiers, this is a fantastic option to look at.  
Many users still use desktop PCs and find that the monitor must be raised higher than the keyboard. One can accomplish this with simplicity with this desk. 
You may adjust the height of this budget standing desk anywhere between 27.9 and 45.7 inches by pressing a button. It is long-lasting and designed using high-quality materials, which is always an added bonus. There is also a phone holder, which makes the table quite convenient. Overall, this might be one of the most suitable options for you.
Take a Stand
There are endless home office standing desk budget options within the $600 range on the market. Many of these, such as the SmartDesk Core and SmartDesk Frame, are extremely high-quality and can transform the appearance and functionality of your home office. There are various ways to incorporate excellent ergonomic office furniture into your home office at an affordable price. You need to find the most suitable options for your home office, standing desk, budget, and overall work performance. 
You can do various things to your productive work environment to achieve your desired income. With the ideal budget-friendly standing desk, you can achieve maximum motivation, productivity, and enjoyment from your home office. Which budget adjustable desk for home office use are you considering buying?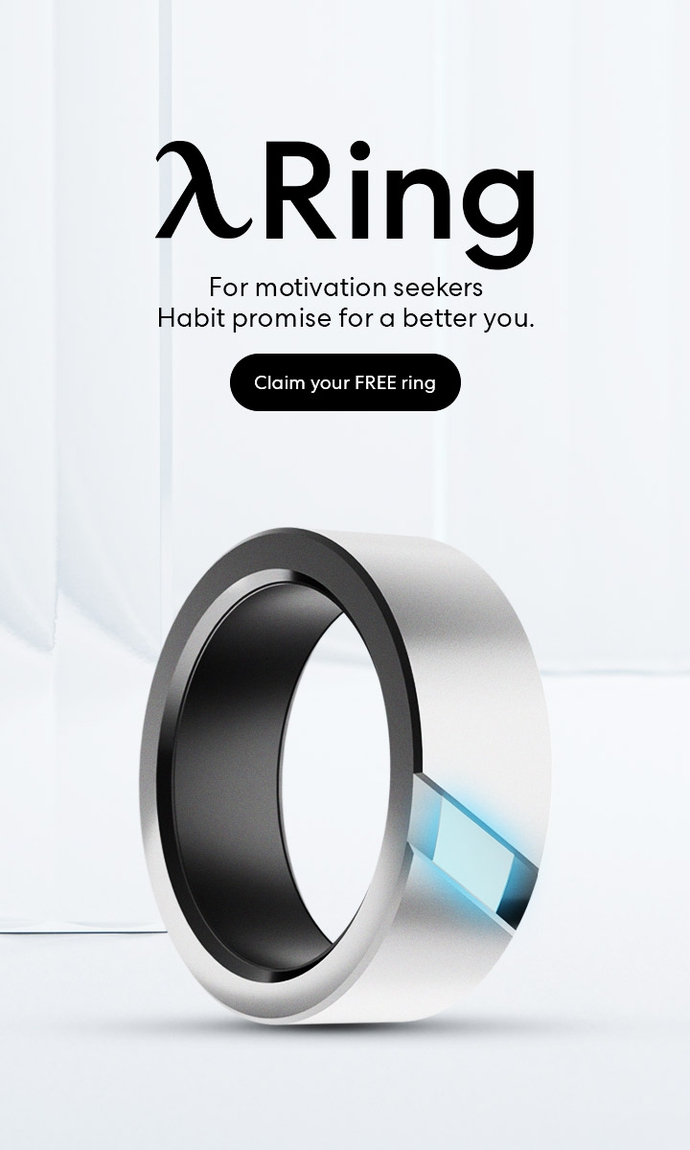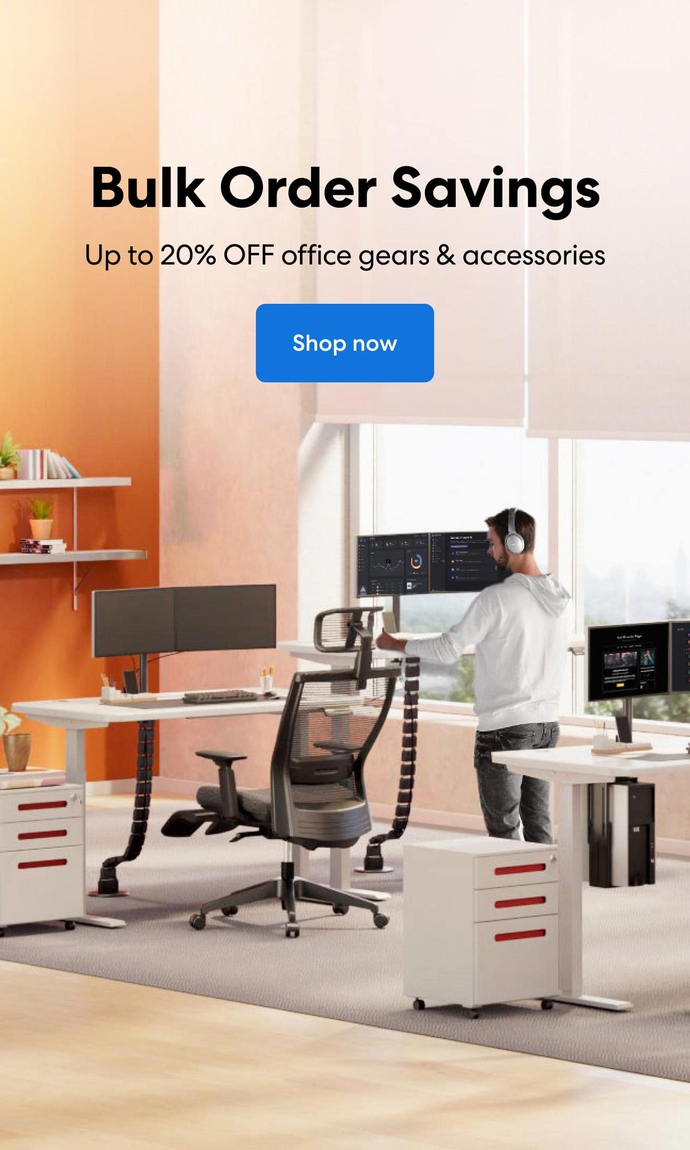 Subcribe newsletter and get $100 OFF.
Receive product updates, special offers, ergo tips, and inspiration form our team.