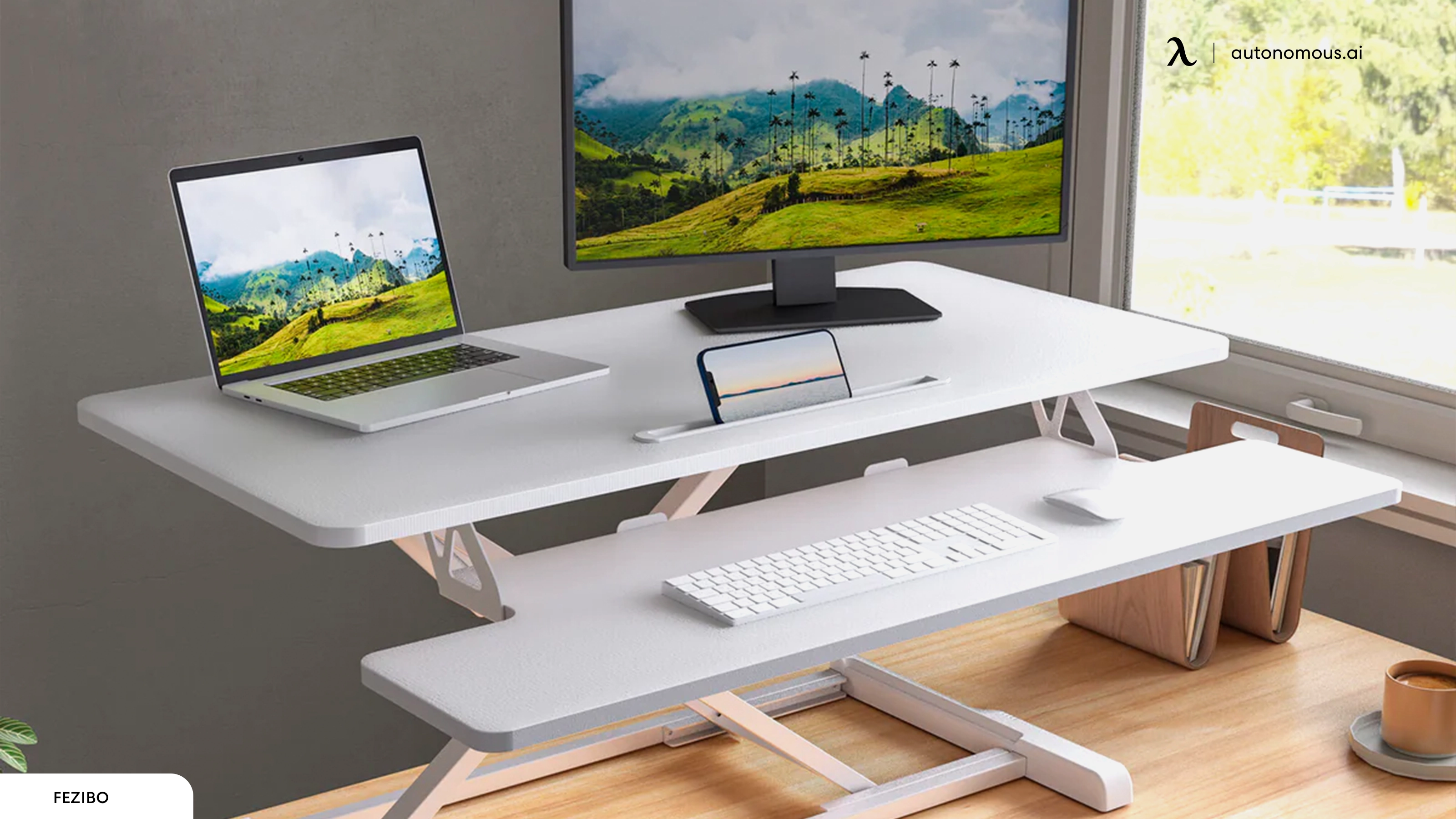 Workplace Inspiration
Setting Up Your Ergonomic Workspace with a Standing Desk Riser

Autonomous
|
Jul 30, 2023
335 Views
Do you need a standing desk riser for your workstation? These accessories can make your office comfortable and help you feel better while completing daily tasks. 
Many office desks offer comfort and help users improve their physical health. However, each person is unique and may need extra accessories to create an ergonomic workplace.
Are you unsure if you need a sit-stand desk riser or don't know how to create the perfect workplace with this accessory? Read on! 
Here's everything you need to know to implement ergonomic improvements to your workstation, comprehensive reviews of the best standing desk risers, and tips for choosing other accessories for extra comfort. Read on! 
What Is a Standing Desk Riser or Converter?
Also known as a converter, a standing desk riser is an accessory that transforms your traditional sitting desk into a standing unit. Therefore, you don't need to replace your current furniture. 
Standing desk converters are easy to use. Actually, you can set them up in just a few seconds and raise your monitor to make your workstation more comfortable and maintain a healthier posture. 
In addition, you can find different models. If you buy an adjustable desk riser, you can use it out of the box to raise your monitor to a healthier height or shift between sitting and standing to keep moving while working.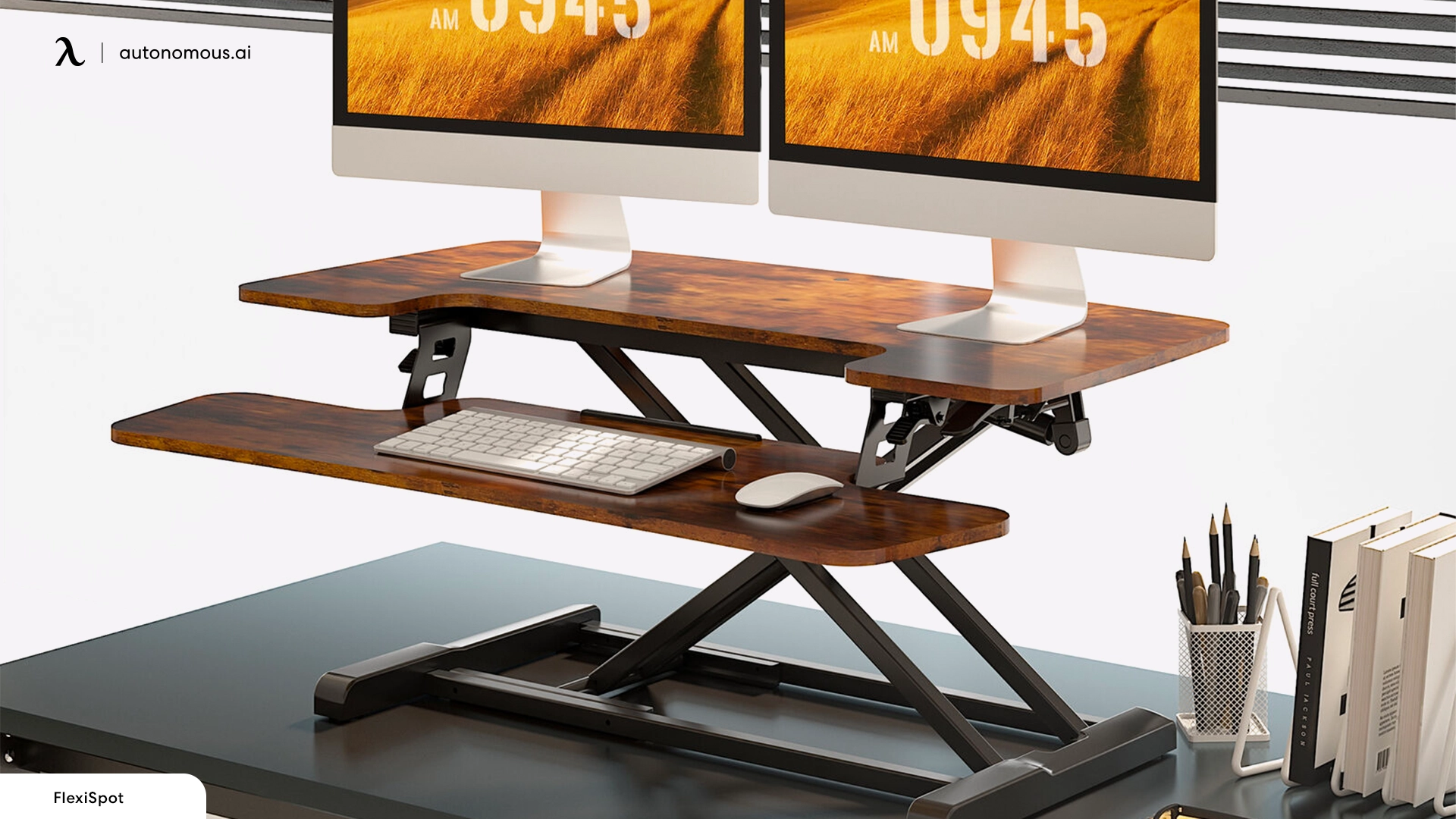 Why Do You Need a Desk Riser for a Standing Desk?
Implementing ergonomic improvements can decrease factors that lead to discomfort while helping workers be more productive and efficient. Additionally, these adjustments often result in higher job satisfaction and fewer work-related injuries, creating safer workspaces. 
In order to achieve this, it's crucial to use the right equipment and accessories in your workstation, including a standing desk riser. 
Many people use these desks to stand up while working. This action benefits workers and other users since it favors calorie burning, reduces the risk of obesity, improves mood and energy levels, relieves physical pain, and more. 
However, you don't have to break the bank to buy a brand-new standing desk. Actually, you can customize your current workspace to suit your body's needs and make your office more comfortable with an adjustable standing desk converter.
While many believe that using these pieces of furniture is a no-brainer, ergonomics vary from person to person. You may need a desk with a specific height to feel comfortable, but it may be different for someone else. 
In this regard, if you want to create an ergonomic space, choose the right furniture according to your body's proportions, natural posture, and needs. Additionally, it's crucial to add the right accessories to maximize comfort and support your physical health, including a standing desk riser.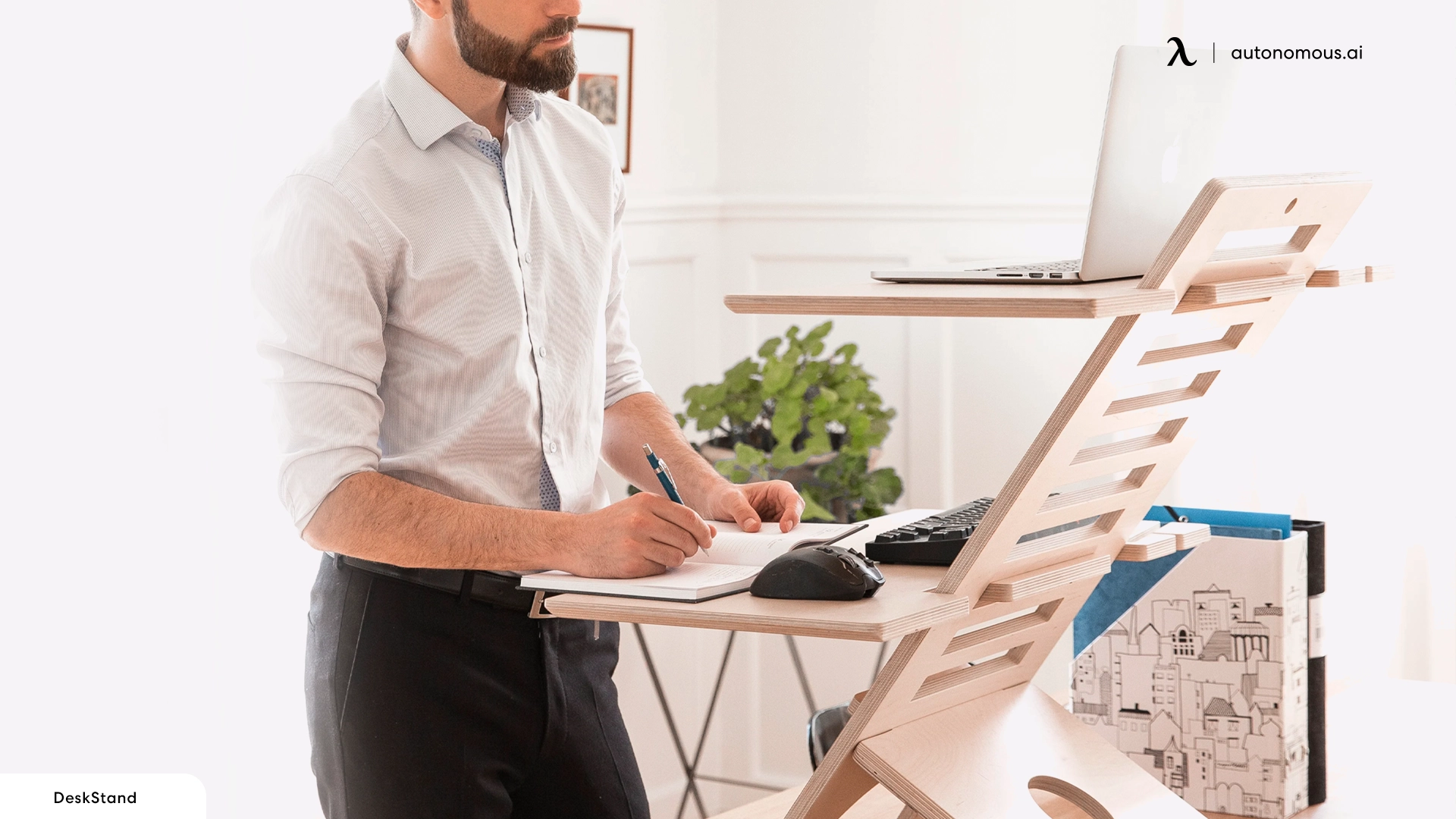 Benefits of Using a Raised Desk Stand
As mentioned, using a standing desk riser offers many benefits for people who work from home or in an office. Here's what this accessory can help you do: 
Burn calories
Reduce the risk of obesity
Lower blood sugar levels
Keep your mind active
Improve your mood
Reduce the risk of heart disease
Increase energy
Stay aware of your surroundings
Reduce back pain
Improve posture 
Besides improving your job performance, all of these benefits have a positive impact on your mental and physical health. That's why more and more people are using a sit-stand desk riser to make ergonomic adjustments to their workstations.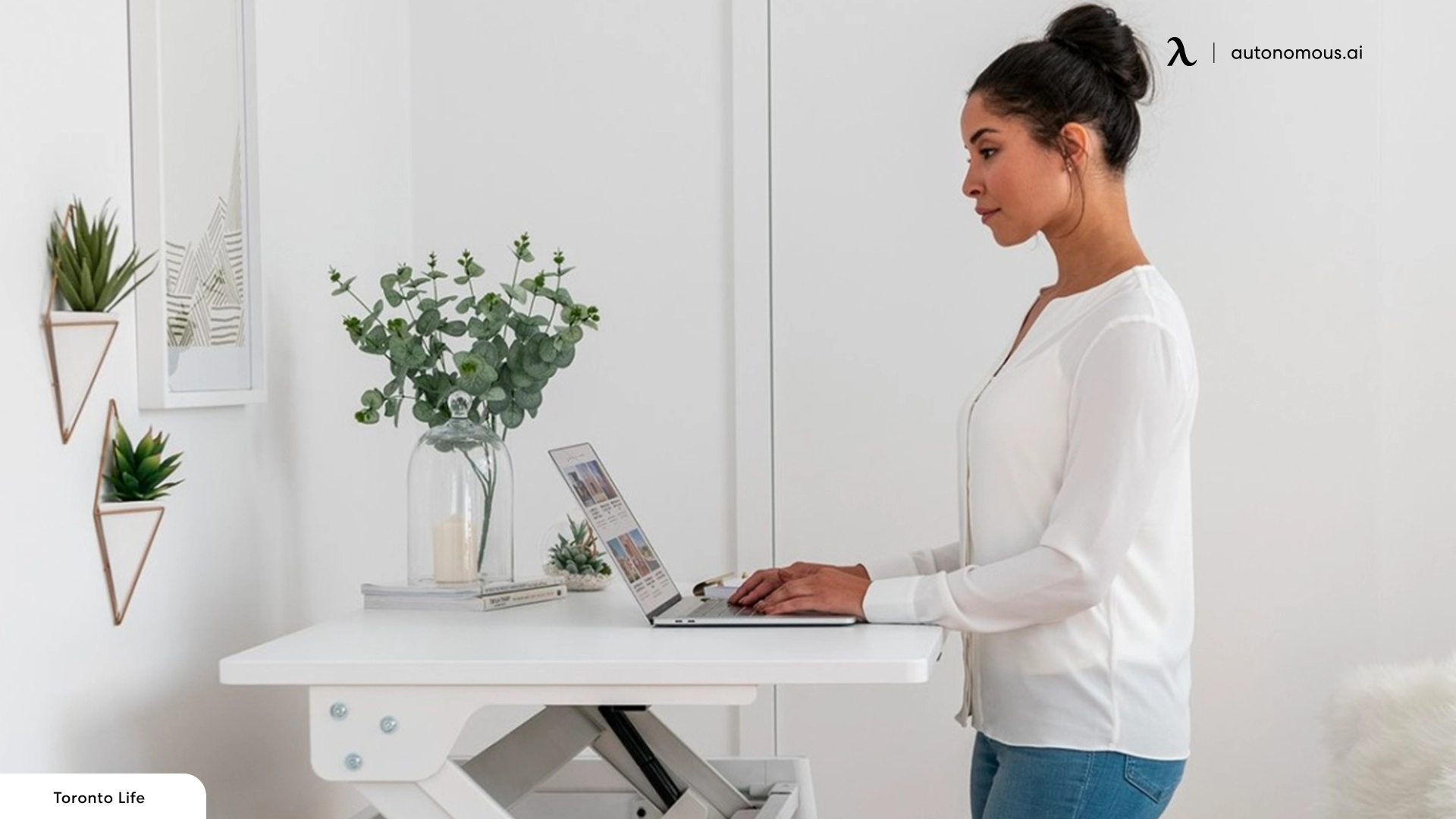 How to Create an Ergonomic Workstation with a Standing Desk Riser?
Do you think an adjustable desk riser could help you create an ergonomic workstation to boost productivity and improve your health while working? Using this accessory is so easy! 
Although it depends on the model, most standing desk risers work similarly. You only have to stand up, grasp the release handles, and lift the monitor to your desired height. If you want to lower it, repeat the steps and adjust the accessory again. 
After reaching the height you want, release the handles and lock the standing desk riser into place. You only need a few seconds to complete this process!
The Right Way to Stand While Working 
As you can see, installing a riser is so easy. However, you should know how to use a standing desk to make the most out of this accessory and benefit your physical and mental health. 
Experts say that users should stand for a while. After that, they should sit and then stand again, repeating the process several times throughout the day. If you're trying this for the first time, only stand for 30 minutes. 
After a few days, add an hour and then two or more to increase your standing time. Remember that you must feel comfortable! 
Also, it's important to move the standing desk to keep the body aligned. Ideally, your head, neck, and spine should be in a straight line. If your wrists are flat on the desk, your elbows should form a 90-degree angle.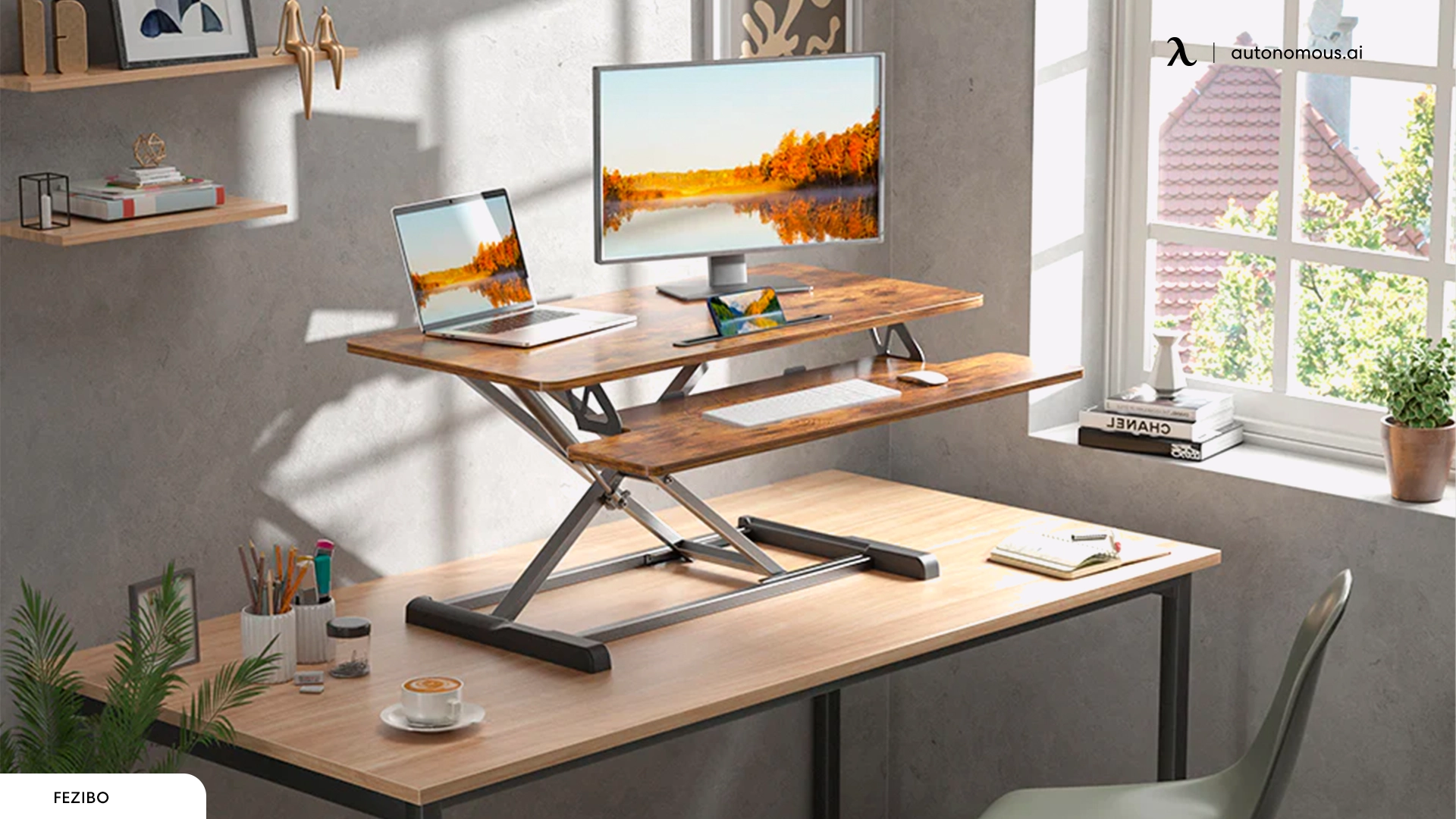 Do you want to set the ideal height? If you use a desk riser for a standing table, always make sure the monitor is at eye level.
After working for 30 minutes, leave the workstation and take a short walk. Giving your back a break will relieve pain and help you maintain a natural and healthy posture. 
Also, remember that using a standing desk shouldn't replace exercise. If you can, participate in moderate-intensity activity for at least 30 minutes five days a week.
If you want to increase the ergonomic level, wear comfortable shoes with no heels. You can also use a cushioned mat and stand on it for more support. 
The Best Standing Desk Risers 
Are you ready to create a comfortable and ergonomic workstation? Continue reading to find short but comprehensive reviews on the best five standing desk risers. 
1. Mount-It! Standing Desk Converter
This standing desk attachment is a great option for anyone looking to switch to a standing desk without replacing their entire setup. 
Designed to provide a healthy balance between sitting and standing, this desk converter has a gas spring arm that eases the transition between both positions and raises your monitor to a comfortable height.
2. Finecrafts Desk Converter with Anti-slip Pads
If you're looking for a high-quality sit-stand riser, this Finercrafts model may be ideal! It's manufactured with durable materials following the highest quality standards for the best results.
Furthermore, it has a thicker steel frame body and a durable laminate top that make the structure sturdy enough to last for years.
3. FENGE Standing Desk Converter: 32'' Height-adjustable
The FENGE 32-inch standing desk converter is another popular option for those looking to convert their existing desk into a standing desk. 
In addition, you only need a few minutes to install and start using this raised desk stand. You'll create an ergonomic, comfortable workstation in no time!
4. Uncaged Ergonomics CHANGEdesk - Standing Desk Riser: Converter
This ergonomic desk riser can help you create a comfortable workstation at a fair price. However, although affordable, the structure is sturdy and high-quality. 
Also, this sit-stand desk manufactured by Uncaged Ergonomics has been designed to extend your monitor's height in limited spaces, providing ergonomics and reducing clutter. 
Plus, this standing desk converter is compact and portable, so you can take it with you to put your monitor at eye level wherever you are.
5. DeskStand Original
The DeskStand Original is the latest model on this list. It's so strong and suitable for screens or laptops up to 17". 
In addition, you can adjust this desk riser to a sitting position in just seconds! Do you want to do it? You only have to lower the bottom shelf.
Best Accessories to Pair Your Standing Desk Riser With and Create an Ergonomic Workplace 
When using a standing desk riser, you can pair it with accessories to create a more ergonomic and comfortable workspace. These are the best accessories to include: 
An ergonomic office chair to maintain a good posture
An anti-fatigue mat for greater ergonomics and comfort
A monitor stand to give more height to your workspace
An arm to adjust the height and angle of your screen
A keyboard and mouse tray to position your arms and hands correctly 
These accessories can help reduce strain on your body and improve your overall posture and comfort while working in a standing position. 
Final Thoughts 
A sit-stand desk riser can help you turn your current setup into an ergonomic, comfortable workstation without spending a fortune. You only have to choose the right model and pair it with the best accessories to achieve optimal comfort.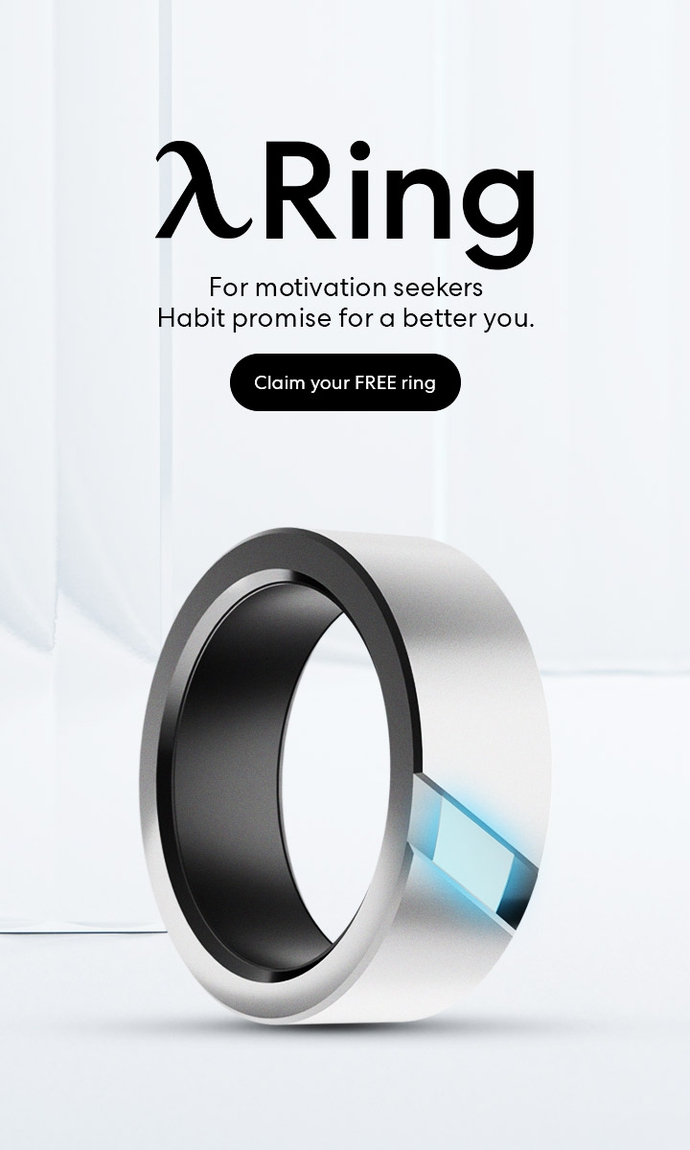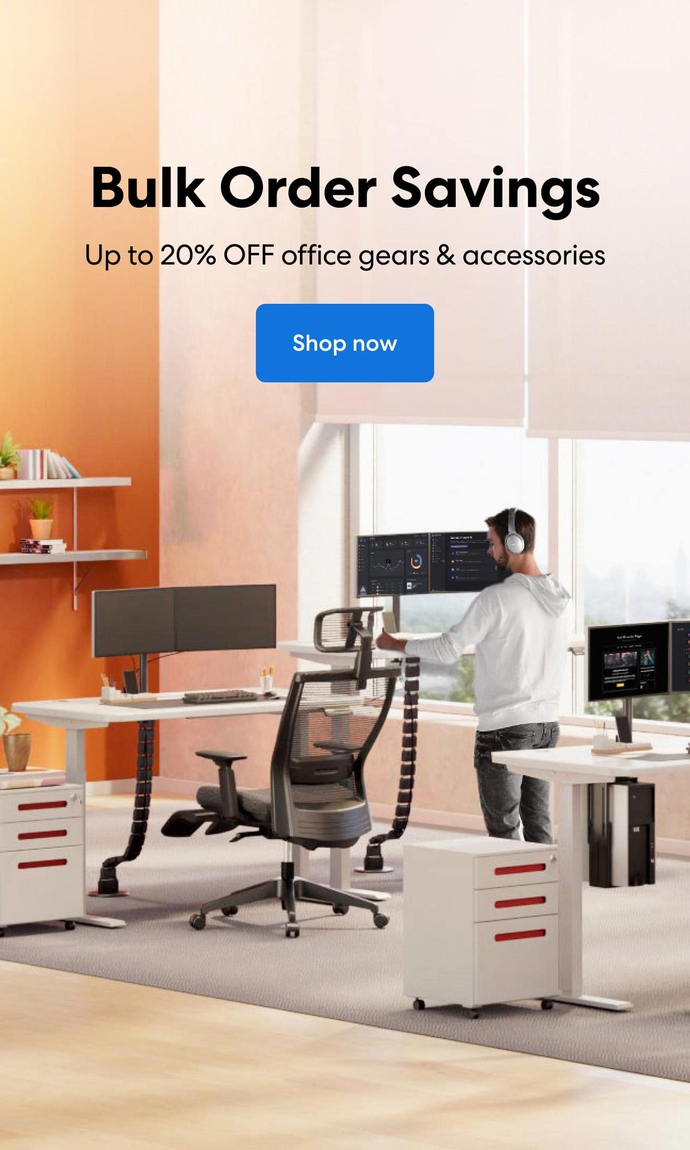 Subcribe newsletter and get $100 OFF.
Receive product updates, special offers, ergo tips, and inspiration form our team.