Smart Products
Heavy Duty Office Chairs: 20 Best 300lbs - 400lbs Options

Autonomous
|
Jan 12, 2022
2,064 Views
Most people don't go looking for a heavy duty office chair when they shop for workspace furniture. However, some fall into the 300 to 400 lb. range that feel differently about the whole ordeal. 
Certainly, finding an office chair for a heavy person is not the easiest thing in the world. Most of the units are designed for the persons who fall into the "average" category, meaning that those on the heavier side are left out. 
First, a sturdy desk chair in this regard must be wide enough to accommodate a series of body types. Even if a narrow chair is reinforced to the point where it becomes able to manage as much as 500 lbs., it's no use if a 500 lb. person cannot fit into it. 
Additionally, you want the best chair for a long hour sit session. Remember that even though you are looking for a heavy duty computer chair that can accommodate you, just being able to sit on it is not enough. You are likely expected to work just as much as the average-sized person is. 
So, what use would a heavy duty computer chair have if it were not able to stand up to the test of endurance? 
Comfort is also an essential puzzle piece in this kind of office chair. It's not just about putting the right materials together to allow a heavy person to use it. The said use is supposed to be yielding a comfortable and potentially even ergonomic experience, just as standard-sized chairs would for those who use them. 
So, now it's time for an important question? How do you find an office chair having 300 lbs. as its weight capacity? What about an office chair with a 350 lbs. capacity? You just read about how difficult it is to find such a thing, so are you going to be getting some assistance with this? 
Well, this is the point at which you breathe a sigh of relief. Not only are there options available, but below you are going to be getting a preview of 20 of undoubtedly the best ones on the market today. By the time you're finished browsing these heavy duty desk chairs, you should have a smile on your face and be ready to make a purchase.
20 Best Heavy Duty Office Chairs Options
1. Autonomous ErgoChair Pro
The sentiment of being able to buy an ergonomic chair as a larger person has been echoed repeatedly on this big and tall office chair list. However, with no less than six different points of ergonomic adjustability, nothing on the list so far has reached the level of the Autonomous ErgoChair Pro. 
Its selling point is literally how adjustable it is and how supportive it gets once you find its optimal level of comfort in each area. It's very sturdy, making use of eco-friendly materials too! 
2. Autonomous ErgoChair Plus
The ErgoChair Plus is the final entry on the list, and it certainly takes the top spot. Its uniquely designed fish bone composition with advanced TPE material is nothing to laugh at. Imagine finding a heavy duty office chair that encourages and supports tremendous mobility, adjusting to you as you move. 
Prepare for support like you have never experienced before, along with high durability, so it sticks around for a long time to come. 
3. Twillery Co Hanna Task Chair
The Hanna task chair is a perfect start to the list, as it falls into the more budget range of sturdy desk chair choices that can stand up to the task. It uses a very simple design, making it appear as nothing more than a wider version of your typical black mesh-back office chair. 
It does feature flip-up armrests and adjustable seat height, as well as static lumbar support. Therefore, though it's a cheaper design, it should be comfortable enough to get some serious work done. 
4. Twillery Co Acuna Big and Tall Gaming Chair
Gaming chairs continue to see increased representation in the office space, considering that they are also famous for a slew of ergonomic features. The Acuna is available in four different beautiful colors and has a big and tall design to accommodate the heaviest of users. 
Vertically adjustable armrests and a pillow-based headrest are complemented by a fairly large lumbar support pillow for a refined work experience. While this list is based on traditional office workers, if you are in a remote workspace, then this one can double as your gaming and office chair. 
5. Upper Square Cadell Big and Tall Office Executive Chair
The Cadell has your typical huge leather office chair design. It certainly looks quite plush, and the shiny leather-like design provides a premium visual and feel. Lumbar support is included, and the seat is built with a waterfall edge to prevent any strains in the leg region. 
There is an adjustable tilt mechanism, and you get a pair of static armrests to help you relax whenever it's time for you to take a breather. 
6. Inbox Zero Teillon Ergonomic Task Chair
This is another best heavy duty desk chair for you. The Teillon is next on the list and while it has a traditional backrest style, the seating pad is bound to catch your attention right out of the gate. It uses a curved design where both the left and right sides are elevated and curved down to the middle. 
While it's not the traditional seating pad, it does provide a heightened level of comfort, compared to some of its counterparts. The armrests of this heavy duty office chair are adjustable upwards, and there's a generous seat height adjustment capability too. 
7. Ergobond Santana Ergonomic Task Chair
A white office chair is always going to stand out, considering black is the typical color associated with these kinds of things. This heavy duty computer chair features a very high back design, complemented by a white seating pad. 
The armrests are 4D adjustable, but some may find their default height a bit too high. Nevertheless, you get a very smooth and positive feeling experience, especially when you consider the mesh backrest that allows you to work in a very breathable manner. 
8. Inbox Zero Dois Executive Chair
Next on the list is the Dois Executive Chair that allows you to visualize the level of comfort it provides before you even sit on it. There is an incredibly plush segmented design here that is conducive to comfort as you work, as well as to relaxation when that time comes. 
It's available in two neutral colors that are sure to fit into any office aesthetic, and it features flip-up armrests, as well as a seat tilt feature with tension adjustment. You can see that this is a heavy duty office chair, considering its very wide design. 
9. Ebern Designs Gumbert High Back Ergonomic Mesh Task Chair
Whether you are very wide or very tall, the Gumbert is probably the chair for you. You can see that Ebern Designs went all out in ensuring that this office chair would be able to comfortably accommodate those on the larger side. If smaller people use it, they may even feel swallowed by the unit. 
Beyond that, the layout is what you have come to expect of an ergonomic chair with a headrest. Note, however, that beyond the seat tilt and height mechanisms, there is not necessarily much more adjustability here. 
10. Serta at Home Executive Chair
The words "at home" may be in the name here, but this chair is just as much suited to the office space as it is the remote workspace. As is the case with all of the other chairs on the list so far, it can certainly accommodate those within the 300 to 400 lb. range.
A leather aesthetic and feel make for great comfort, and the choice of using black and a dark brown wood finish in the base and armrests creates a beautiful and complementary color pair. Still, you can also opt to choose one of four other colors of this heavy duty office chair if the default black one doesn't work for you. 
11. BestMassage Big and Tall Office Chair
While this design from BestMassage is undoubtedly affordable, it is one of the few that goes all the way up to a 500 lb. weight capacity. As you would expect, the PU leather chair is quite wide and features quite the high back. 
The build quality is sturdy, which is required of any unit that is supposed to be handling this kind of workload. Height adjustment and static armrests are also included. 
12. ComHoma Office Chair
This may not be the most popular chair manufacturer in the world, but you had best believe that this is quite the stellar design. It features a couple of highly ergonomic features, including its armrests, swivel, and tilt adjustment mechanisms. 
Interestingly, there are no discernable curves in the seating pad, yet it still manages to provide quite a comfortable experience.
13. Hon Wave
The Hon Wave is only the second heavy duty office chair on the list to go beyond the 400 lb. mark. weight capacity, coming in at 450 lbs. Though the backrest is thick, it uses mesh to promote breathability. 
A high back is implemented, as well as a very wide design. Adjustment capabilities include the seat height and the vertical armrest. There is even a bit of tilt tension to take advantage of. Note that if you choose to purchase this chair, your only option is to do so in black. 
14. La Z Boy Delano
The words "heavy duty office chair" are written all over the La Z Boy Delano. It's an executive chair with a wide design and high-back style. The seating experience is very respectable, most likely stemming from the bonded leather design that it uses. 
Though the brown version is the poster child, there are six different colors to choose from, so feel free to make things more conducive to whatever theme you are trying to create in your office space. Note, however, that this one is a little bit on the pricier side of things. 
15. Space Seating AirGrid
It's no surprise that there's a Space Seating entry here, considering the manufacturer is known for a few solid chair designs. It uses fabric-covered seating and a mesh back design to promote breathability. 
Visually, it's what you'd expect from a wider version of your typical mid-back office chair. Its placement here comes from its relatively low price when compared to the feature set that it brings, including adjustable armrests, seat height, tilt tension, and lumbar support. 
16. Flash Furniture Big and Tall Swivel Executive Chair
Here is yet another heavy duty office chair design built for those who want something that goes up to 500 lb. range. The design looks amazing, and it would be criminal not to mention the tremendous lumbar support.  
Those who have used it have alluded to the reduction of thigh pain and mitigation and elimination of long-term strains that would have been developed from office work. Finally, the luxurious feel wraps the package together. 
17. YAMASORO Ergonomic High-back Leather Chair
Plush designs are a dime a dozen on this list, and this one combines that with a very luxurious feeling bonded leather. The cushions present are contoured, providing tremendous support to the user. 
One of the best things about this design is the way it walks the thin line between soft and firm. Note that neck support and pressure point relief are also features of this sturdy desk chair. 
18. Flash Furniture Hercules Big and Tall Chair
Well, "Hercules" is in the name, so it's only natural that this chair supports up to 500 lbs. It's competitively priced and features a slew of adjustable features including removable armrests. 
You are getting a mesh back and sturdy and padded design quality to make for a next-level work experience. 
19. Sadie Big and Tall Office Computer Chair
There are not too many bells and whistles here, but Sadie intended to design a chair that was durable and brings you a host of ergonomic features. These include adjustable lumbar support, armrests, and a 360-degree swivel. 
A very cushioned fabric is used in the composition, combining high comfort and all the breathability you would want for those long work sessions. 
20. Steelcase Leap Plus
Again, you get 500 lb. weight capacity. Steelcase is highly adept at designing heavy weight office chairs, and the Leap Plus is just another in a very strong series. A very futuristic design is implemented here, and it's incredibly comfortable. 
It's not very often that you get to and enjoy a chair the same way average size people would when you are on the heavier side of the fence. The one major drawback is the exorbitantly high price that is synonymous with this heavy duty office chair. 
Final Remarks
You can no longer say that you don't know where to look to find a heavy weight office chair. After all, you were just given insights on the essentials in any design that is going to support someone in the 300 to 400 lb. range. 
Additionally, you were shown 20 heavy duty computer chair options that all have unique quirks that appeal to different markets. The only thing you need to do now is a review, consider what matters the most to you, and make your choice.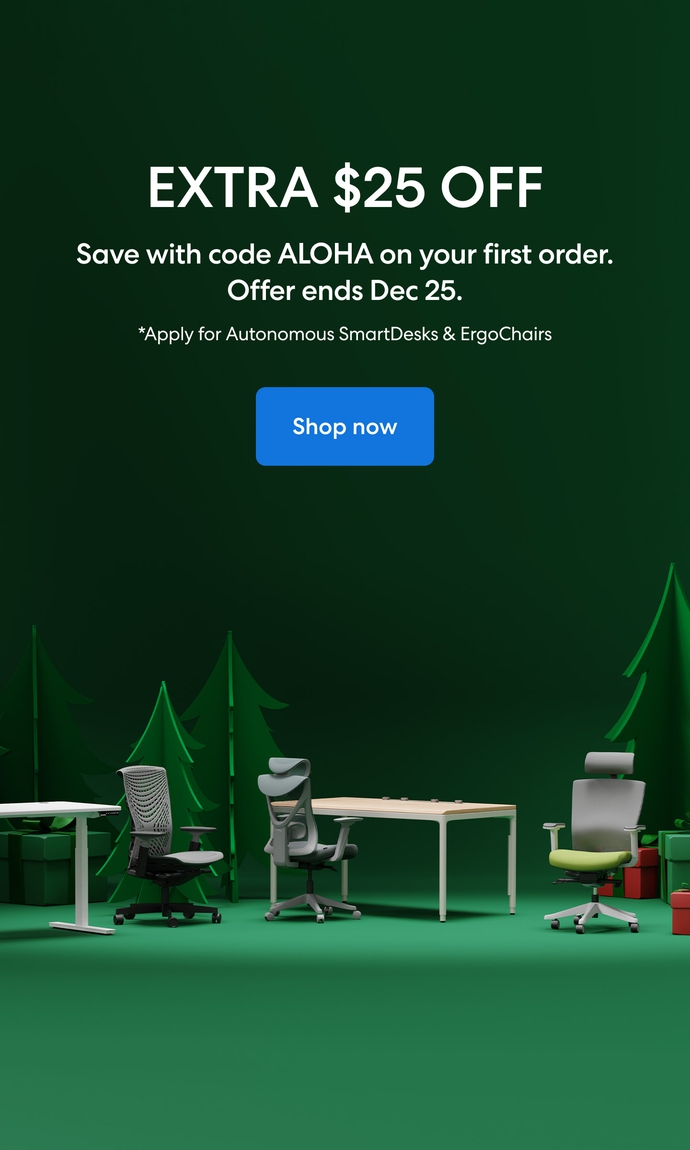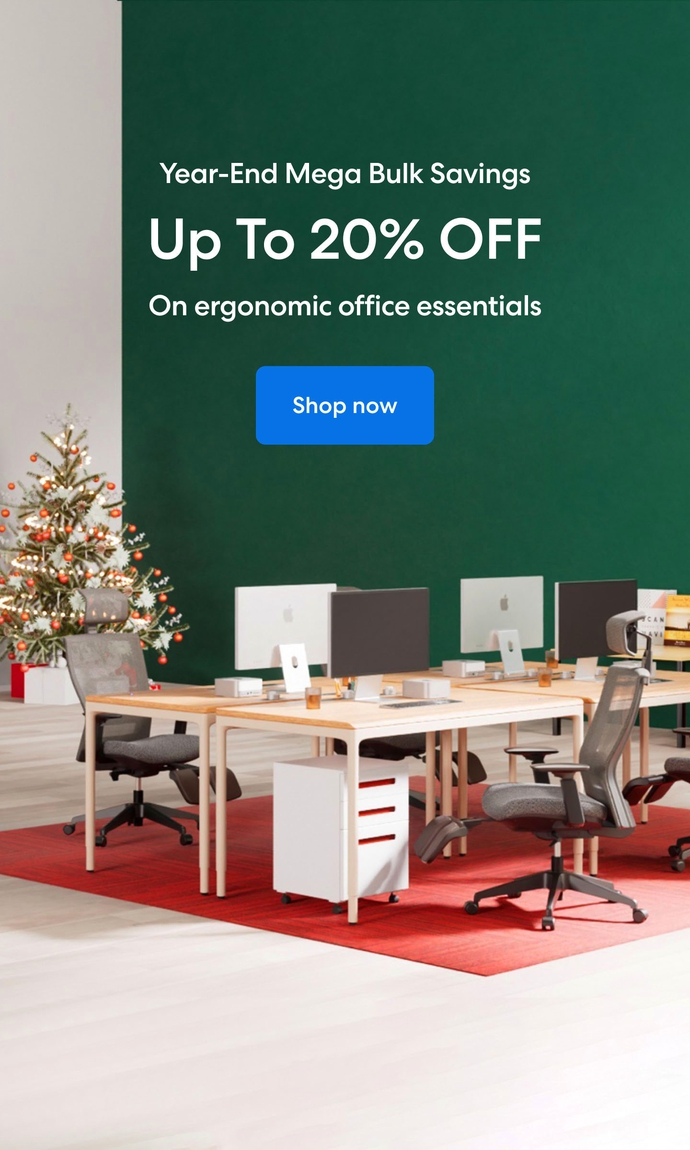 Subcribe newsletter and get $100 OFF.
Receive product updates, special offers, ergo tips, and inspiration form our team.