Workplace Inspiration
Personalizing Spaces – Residence Hall Furniture and Decor Options

Autonomous
|
Jul 12, 2023
351 Views
The spaces where you study and rest can impact your academic performance. Therefore, in addition to decoration, you should also consider residence hall furniture pieces to make these rooms comfortable. 
With the right furniture, you can create a perfect space to relax after a long day. You should choose comfortable pieces with cushions that adapt to your body, for example. 
Also, you can use different accessories to make this space more fun or colorful and boost your creativity. That's what you need to figure out how to pass all the exams, right?
If you have been thinking about this and want to adapt your university residence hall room to your personality, style, and needs, you'll find valuable information here! 
Keep reading if you are looking for residence hall furniture ideas to turn this space into the ideal environment for your academic success! 
Creative Ideas to Personalize a University Residence Hall Room
As mentioned, the way you decorate and organize your university residence hall can impact your academic performance and success. Therefore, you must make this space comfortable and practical. 
Many people think that buying modern hall furniture and decorating these areas requires a huge investment. However, that's not true.
You don't have to spend a fortune to personalize your residence hall room. With the following affordable and easy ideas, you can create the perfect college environment. 
Use a Standing Desk
Everyone wants their university residence hall to be stylish and original. However, appearance is not the only thing that matters here. These spaces must also be practical! 
Besides sleeping and resting after a long day, many people spend hours studying in these rooms. Therefore, this environment should be comfortable but also boost your concentration, creativity, and productivity. 
Standing desks can help students beat inactivity and improve their performance to achieve academic success. Also, these pieces of furniture can make this space more modern and stylish. 
Essentially, a sit-stand desk fulfills the same function as a traditional piece of furniture but is height-adjustable, so you can use it while standing. This helps you burn calories, adopt a healthier and more comfortable posture, move while you work or study, and relieve physical discomfort caused by prolonged periods of sitting.
In addition, you can find modern designs that fit any university space, including smart desks with impressive features that will take your learning experience to the next level.
Find a Leaf Tree
Adding greenery to your university residence hall makes all the difference. Although this is a basic decor idea, if you have plants these rooms will feel fresh. In addition, small trees offer many health benefits. 
A fiddle leaf fig tree is the best way to add life to your residence hall. While they may be hard to care for, these plants add more color to these spaces.
If you have a fiddle leaf fig tree in your residence hall, you will also feel more comfortable. They're magical! 
Do you want to make this tree more original and stylish? Pick one that comes housed in a colorful basket base, for example. 
Ideally, you should choose low-maintenance varieties, as you'll spend most of the day studying or going from one classroom to another. Air plants are perfect in these cases and look great if they are in cute pots on your nightstand. 
Create a Photo Wall
Getting homesick is one of the biggest challenges for students. However, you can keep your family and friends close to you while lighting up your university residence hall with a photo wall. 
There's no better way to cover a dull wall! Also, you can use string lights with clips to brighten up this room and have permanent reminders of your memorable moments with your loved ones. 
You can attach these photos directly onto your wall in a heart shape or grid pattern to give an even more beautiful and original touch to this space.
Add Mirrors
Mirrors are practical and useful, especially when you are about to leave your university residence hall room. Looking in the mirror as you walk out the door can help you spot that piece of spinach that got stuck in your teeth. 
However, mirrors can also be great decor elements and help you personalize this important space. They serve other purposes besides offering a surface to check out your look. 
Mirrors can make rooms feel bigger, for example. This is very important if your university residence hall is small. 
If you want to create a more fun and original decoration, you can also use peel-and-stick mirrors and create unique patterns on your walls.
Buy an Ergonomic Chair
After buying the desk for your residence hall, what is the next step? Well, you also need a comfortable chair! 
If you are buying modern hall furniture for this room, remember that you need a place to sit. An ergonomic chair may be the perfect solution if you choose a sturdy model with lumbar support and adjustable features. 
Comfortable desk chairs can make a residence hall room the perfect place to study, read a book, or prepare for exam season.
Use Furniture Pieces that Double as Other Items
If your residence hall room is small or there's limited space because you have to share it with several people, you should use furniture pieces that double as other items. 
When it comes to residence hall furniture, storage solutions that work as two items are great. An armchair can become a bed at night, for example. You can also use a bookcase with a fold-down table or a side table with a built-in lamp. 
This type of hall furniture for storage will help you save space while adding visual value and originality to these rooms. 
Add a Headboard
Many residence hall rooms have boring cement walls. Besides looking unattractive, they are not comfortable at all. However, you can add a headboard to your decorating plans to solve this issue. 
Combined with the other residence hall furniture ideas mentioned above, adding a headboard will make this room feel truly yours. In addition, if you make your own structure, you can save money and customize the size, color, and style. 
Use Curtains
Here's another solution that can help those who often get homesick – use curtains to create a homey feel. Since you'll spend too much time in your residence hall, you should make this space more comfortable and enjoyable. 
Curtains are great for that purpose. You can use these decorative items to add privacy, reduce the light entering the room when you are sleeping, or just feel at home. 
If you're on a tight budget, don't worry! You don't have to break the bank to buy curtains. You can DIY your own with long-length fabric.
Where Can You Buy Residence Hall Furniture at a Good Price?
From comfortable school chairs and smart desks to small decorative items and multipurpose storage solutions, there are many hall furniture ideas and decor tips to create the perfect space. 
However, you may be wondering where you can buy all the items mentioned above. Is there a reliable supplier offering modern hall furniture at good prices? Well, luckily, there's one: Autonomous. 
While you can find many stores and residence hall furniture providers, Autonomous stands out from the rest because it offers high-quality products at affordable prices.
In addition, the brand provides exceptional customer support, assembly services to customers in California, an extensive catalog with multiple residence hall furniture and storage solutions, and more! 
If you are ready to turn your residence hall room into the perfect space to study, gather with friends, rest, or work hard for your academic success, take a look at what Autonomous offers! 
Discover the Autonomous Bulk Order Program
Autonomous is an excellent choice for academic institutions or individuals hoping to purchase residence hall furniture in bulk. While it already offers great prices, the brand also has a program designed to help customers save even more.
The Autonomous Bulk Order Program has been used by the world's most innovative companies to buy chairs, desks, and other comfortable furniture pieces for over a million workers. 
If you want to buy several ergonomic school chairs or find the perfect standing desks for different residence hall rooms, Autonomous can be your best ally.
Pros of Buying in Bulk at Autonomous
These are some benefits you can enjoy when purchasing bulk furniture at Autonomous.
Buy the residence hall furniture you need in bulk to avoid stockouts that can cause other problems. With this program, you can always have what you need in stock.

Autonomous values ​​its customers and wants to show gratitude to every person who places a bulk order through free bonus products. There's no better way to maximize your investment.

The Autonomous Bulk Order program adapts to customers' needs and requirements. The brand will deliver these products right to your doorstep when you need them. You can select the delivery date when ordering.

If you purchase residence hall furniture or storage solutions at Autonomous and are in California, you may qualify for assembly service. It's available for those who purchase more than 10 SmartDesks or ErgoChairs. 
What Does Autonomous Offer?
Do you think Autonomous has what you need for your residence hall room? Check out the brand's best-selling products! 
Autonomous SmartDesk Core
As mentioned, a home standing desk can turn any university residence hall room into the perfect space to study or work. 
These areas are designed to rest but are not comfortable and ergonomic enough for those who spend hours reading academic texts or doing homework. 
However, a standing desk can be the ideal solution, especially if you care about your health and want to be in shape. Do you think this furniture piece is for you? Autonomous has one of the best models you'll find at a great price, 
The Autonomous SmartDesk Core is strong enough to support up to 270 lbs. In addition, it has height-adjustable features. You can adjust the height until you have a comfortable posture.
Autonomous SmartDesk Pro
Autonomous offers another excellent standing desk for those looking for high-quality, modern hall furniture with impressive features. 
The Autonomous SmartDesk Pro is also height-adjustable but has been improved to offer more height. If you want to adapt the desk to fit your posture, you only have to press a button! 
Plus, you can be sure that the Autonomous SmartDesk Pro will last many years because it has a solid steel frame. 
Autonomous ErgoChair Pro
If you're shopping for residence hall furniture pieces, you also need a chair. Fortunately, Autonomous also offers several great models with excellent features, including the ErgoChair Pro. 
This ergonomic chair is the perfect addition to a comfortable and productive setup. In addition, it suits any style, especially if you prefer modern residence hall furniture.
Autonomous ErgoChair Core
Autonomous has another ergonomic computer chair for those on tight budgets. It's just as good as the previous model but can help you save while buying high-quality residence hall furniture.
The brand designed the ErgoChair Core as the most user-friendly chair and claims that it's more comfortable than a couch. 
In addition, this chair has impressive features such as levers to adapt the structure to each posture, lumbar supports, and armrests.
Final Thoughts
The best residence hall furniture ideas should be tailored to students' needs, personalities, and styles. If you think that one of the recommendations listed here may be for you, remember that you can modify them according to your preferences. 
Also, if you want to save, Autonomous is an excellent option. The brand offers high-quality products at great prices. You can buy a student chair and desk combo without breaking the bank!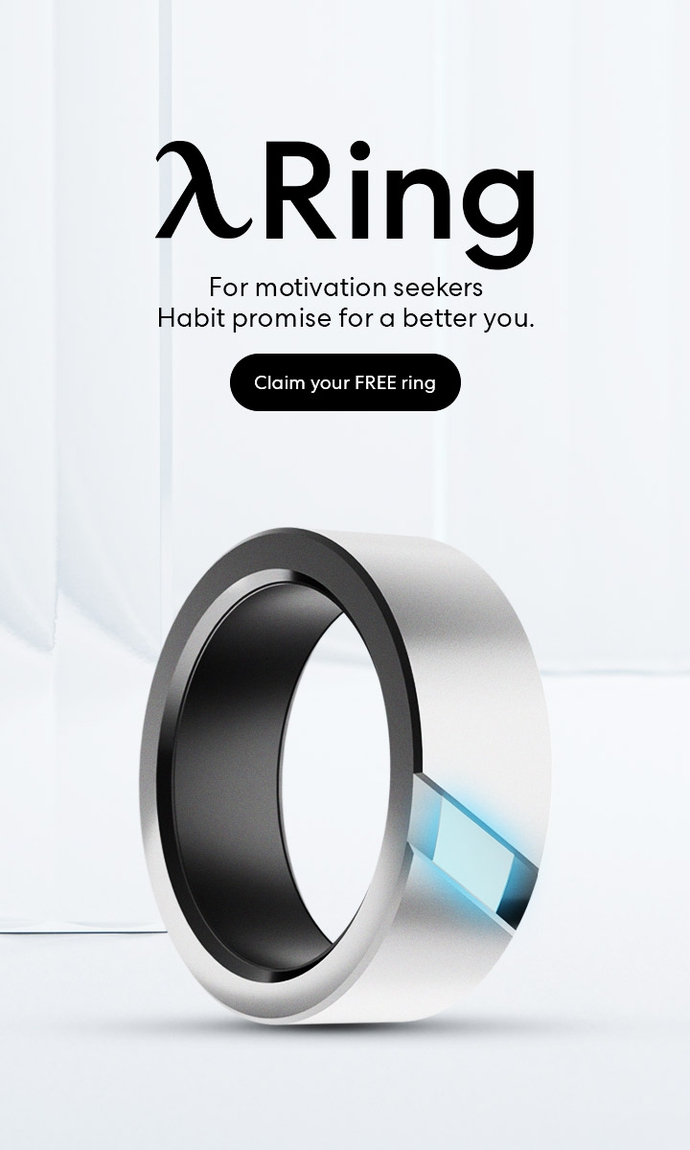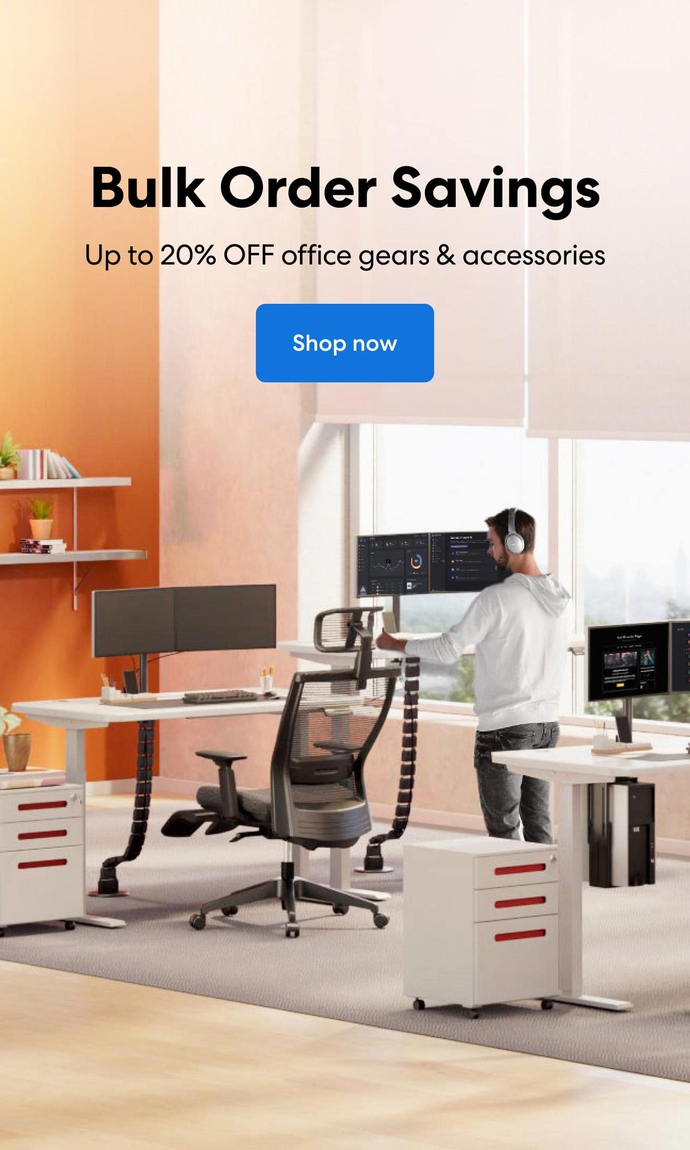 Subcribe newsletter and get $100 OFF.
Receive product updates, special offers, ergo tips, and inspiration form our team.