Latest Updates
The Best Black Friday Lamp Deals for 2023 at Autonomous

Autonomous
|
Nov 7, 2023
1,040 Views
A Black Friday lamp promotion is the perfect opportunity for you to grab some awesome office accessories. You can save a lot of money by dedicating a small amount of your time to hunting for the best deals this year. 
If you are already planning on buying a Black Friday L-shaped desk, why not get a beautiful lamp to go with it? Autonomous has quite a few great options to consider. With the Black Friday sale just around the corner, now is the perfect time to start working on your shopping list. 
The 10 Best Black Friday Lamps With Deals for 2023 at Autonomous
Are you working with a very tight budget for a floor lamp? Black Friday is the one day of the year when most office accessories become very affordable. Big retailers, such as Autonomous, are already preparing for the Black Friday shopping spree. 
We decided to review some of the best office lamp promotions that you can cash in on. Consider the following unbelievable Black Friday lamp deals for 2023: 
1. Lamp Depot RGB Corner Lamp: Remote Control & 300+ Lighting Effects
One of the highlights of this year's Black Friday lighting sales is the RGB corner lamp from Lamp Depot. This is a definite contender for the title of best RGB floor lamp in 2023. 
Features
The great thing about Black Friday floor lamp deals is that you can get your hands on high-quality items for a fraction of the cost. That is certainly true when it comes to the RGB corner lamp from Lamp Depot. 
This must-have office accessory comes with more than 300 lighting effects that are controlled using a remote for your convenience. Whenever you feel like changing the mood in your office, simply grab the remote and press the button. 
Another exciting feature is the lamp's ability to sync to your music. You can impress your guests with some dazzling light effects as the music is playing in the background. It even comes with a foot switch for easier control of the light intensity.
2. Lamp Depot Tree of Life Table Lamp With Wireless Charger: With Speaker
You don't usually get many Black Friday table lamp deals that come with as many features as the Tree of Life table lamp. It's loaded with fantastic features, which make it one of the best reading lamps we have ever tested. 
Features
Are you looking for a Black Friday lamp that doubles as a wireless charger? Look no further than the Tree of Life table lamp from Lamp Depot. You can easily connect your mobile device while reading or working on your computer. 
This amazing lamp also comes with a speaker that can be synced to your phone so that you enjoy your favorite tunes while you work. Its elegant tree-inspired design will make it the highlight of all your office accessories. 
The brightness and all its other features can be controlled with just a touch of your finger, making it one of the most modern office lamps you will ever come across.
3. 6Blu Light Therapy Lamp: UV-free 10000 Lux LED
Some of the best office lamp ideas are those that are designed for the health and well-being of the workers. A great example is the 6Blu Light Therapy Lamp from Autonomous. 
Features 
In your hunt for the best floor lamp Black Friday promotion, take some time to consider the 6Blu Light Therapy lamp. With a unique 10,000 Lux LED and UV-free light emission, it was designed to simulate natural light. This makes it the best option for reducing the strain on your eyes. 
It comes with three different lighting modes to help you find the perfect light intensity for your needs. Once you have adjusted the setting to the best option, the memory feature will remember this setting the next time you turn it on. 
If you want a desk light that will help you sleep, the 6Blu Light Therapy lamp will automatically turn off after 30 minutes, allowing you to drift away gently.
4. LumiCharge-mini-7in1 LED Lamp Phone Charging Stand
The LumiCharge-mini-7in1 LED lamp is more than just one of the best desk lamps for the eyes on the market. It is a feature-packed accessory that every modern office needs. 
Features
When it comes to lighting up your desk, the Lumicharge mini does a stellar job. However, what impressed us the most was how this little device can have so many useful accessories. Calling it a 7 in 1 LED lamp is not an exaggeration because it is multifunctional. 
You can use this lamp to charge your iPhone, Apple Watch, or AirPods, using either the wireless platform or USB charging port. It has an alarm clock that comes with an elegant LCD. When it comes to lighting up the room, the Lumicharge mini has multiple color modes and brightness settings to help you get the perfect light mode for your needs.
5. Brightech Logan LED Floor Lamp
If you are looking for unique floor lamps that will dazzle your visitors, try the Brightech Logan LED floor lamp.
Features 
Many customers have had their eyes on these unique Brightech Logan LED floor lamps. Black Friday sale promotions, such as the one at Autonomous, are the perfect time to finally get one. 
The outstanding feature of this lamp is its elegant curved design sitting on a marble base. This is the kind of lamp that will blend in no matter which room you place it in. Its arm length is easily adjustable according to your needs. 
When it's time to turn it on or off, the lamp has a convenient foot switch that you can use. You can also save energy by using its efficient 9.5W LED light bulb.
6. Smart & Green Amande Corde LED Lamp
If you are furnishing your smart office and need the perfect lamp to go with such a modern setting, try the Smart and Green Amande Corde LED lamp.
Features
This Black Friday, lamp deals will be available in every furniture store you visit. However, be sure to take a look at the Smart and Green Amande Corde LED lamp. It is cordless and has a long-lasting battery that can keep going for up to eight hours. However, you will need to charge the lamp for about six hours to get the full battery life.
The Smart and Green Amande Corde LED lamp is also water-resistant. It can be floated on the water while turned on, making it a great accessory to have when hosting a party by the pool or pond. You can even use your phone to control the light thanks to its built-in Bluetooth connectivity.
7. VIVZONE Moon Wall Lamp Indoor and Outdoor Lighting
One of the most unique lamps we had the pleasure of testing was the VIVZONE Moon wall lamp. If elegance and style are what you are after, this is the best option for you! 
Features
When we heard about the Black Friday lamp sale at Autonomous, every member of our team couldn't wait to try out the VIVZONE Moon wall lamp. This 3D light fixture is perfect for both indoor and outdoor use. 
When we turned it on, we were mesmerized by the celestial charm that the lamp added to the room. It is perfect for setting the mood for a romantic dinner for two. Also, it can even be placed in the garden to add a bit of magic the next time you host a dinner party at home.
8. SAYA Light SAYALight SINAR - Tesselate: Geometric Designs
If you enjoy illuminating your rooms with some unique patterns and designs, try the SAYALight SINAR from SAYA Light. 
Features
Its most exciting feature is the eye-catching design that casts elegant patterns across your wall whenever you turn it on. You can use a wide range of panels to create a unique pattern on each of the sides of the SAYALight SINAR. 
This lamp produces a warm light that is enhanced by the intricate pattern on its walls. If you place it in the center of the room, you can captivate your guests and help create the perfect atmosphere for a dinner party. 
The panels are made of recycled wood, making the SAYALight SINAR a great choice for those looking for sustainable materials.
9. Brightech Swoop LED Floor Lamp
After reviewing many lamps for the 2023 Black Friday lamp sale, we think that the Brightech Swoop LED floor lamp from Autonomous is one of the most sophisticated lighting fixtures you can buy. 
Features
The most eye-catching feature of the Brightech Swoop LED floor lamp is its asymmetrical design, which is highlighted by the gold and black accents. This is a lamp that is sure to have people talking about it. 
In terms of features, the Brightech Swoop LED floor lamp has everything you would expect in a top-quality floor lamp, including a foot switch for easier control. The lamp also uses an energy-efficient 9.5W LED light bulb, which will help you keep your light bill down.
10. Lumicharge LED Lamp With Wireless Charger & Speaker
The last lamp we tested was the Lumicharge LED Lamp with a charger and speaker. As the name suggests, this lamp is designed to be multifunctional. 
Features 
If you are looking for the perfect addition to a modern office, try the Lumicharge LED Lamp. Rather than fill your desk with various accessories and clutter, you can have a single lamp that does it all for you. 
The Lumicharge LED Lamp can charge any wireless-enabled phone you have thanks to its universal charging port. It even comes with a Bluetooth speaker so that you can play some music while you work. You also get three light settings and 10 levels of brightness to help you create the perfect mood for your home or office.
Our Top Picks
Some Black Friday lighting sales are not the great deals you think they are. Instead, they are simply designed to lure unwitting customers. As such, you need to stick to reliable brands, such as Autonomous. You can get your hands on the Tree of Life table lamp, which deserves its place as our top pick for 2023!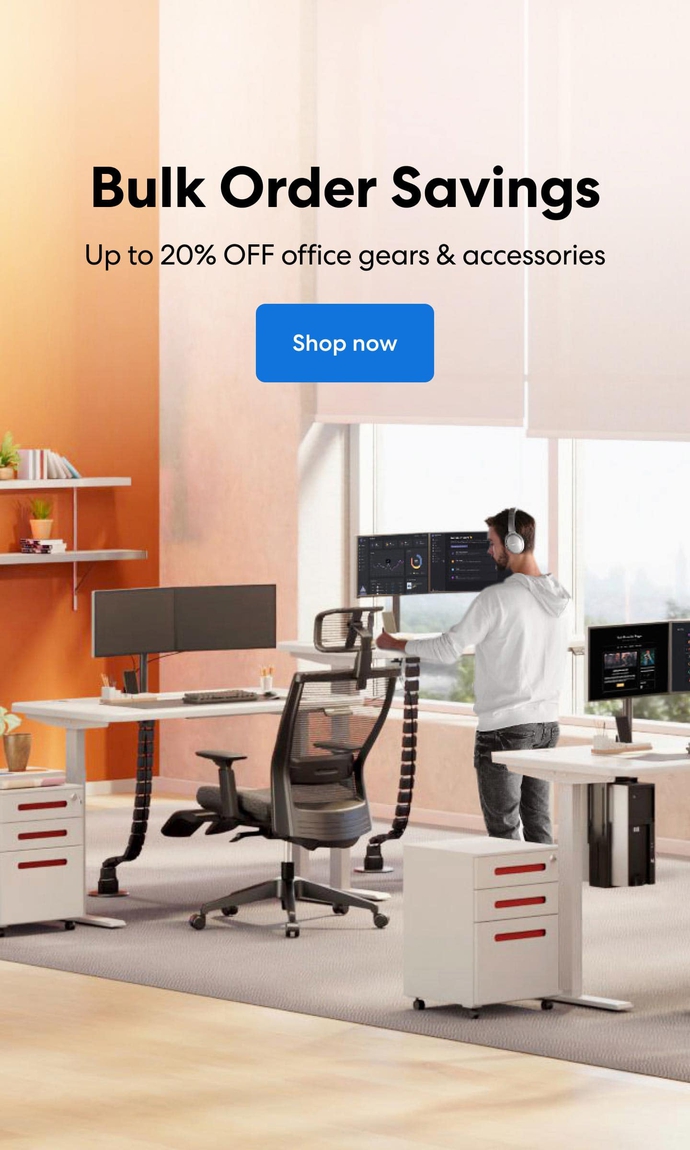 Subcribe newsletter and get $100 OFF.
Receive product updates, special offers, ergo tips, and inspiration form our team.