A desk chair is a staple of the office that will make or break your eight-hour workday, so it's worth researching and investing in. If you don't have a modern swivel office chair that brings you joy and looks like it's part of your home, you could still feel like you're in the midst of a transition from the office to home (even if you've been working from home for two years now).
Would you like to know what makes the best modern swivel desk chair? You've got it down to a tee in terms of style, comfort, and quality. Below, you will find some of the best mid-century modern swivel office chair models on the market -- from velvet swivel chairs to leather ones with wheels to those with thick foam cushions and options that add a pop of color to any workspace. Also, if you're looking for an ergonomic modern swivel desk chair with no wheels that will be able to give you amazing support, we've got you (literally) covered there as well.
Top 10 Comfortable & Modern Swivel Office Chairs
1. ErgoChair Pro
This amazing chair is fully adjustable, fully breathable, and completely supportive. Each element on this ergonomic chair is designed to enhance mobility and relieve pain. Taking care of yourself starts here. There are 22 degrees of reclining adjustment and tension adjustment. Maintaining a stable spine and supporting the lumbar region is possible in five different positions. 
In addition, it is wrapped in ultra-breathable mesh, which resists movement and is gentle on the skin. Your thighs and lower back will not be put under pressure due to the ergonomic 2:1 ratio of the back and seat.  
2. ErgoChair Plus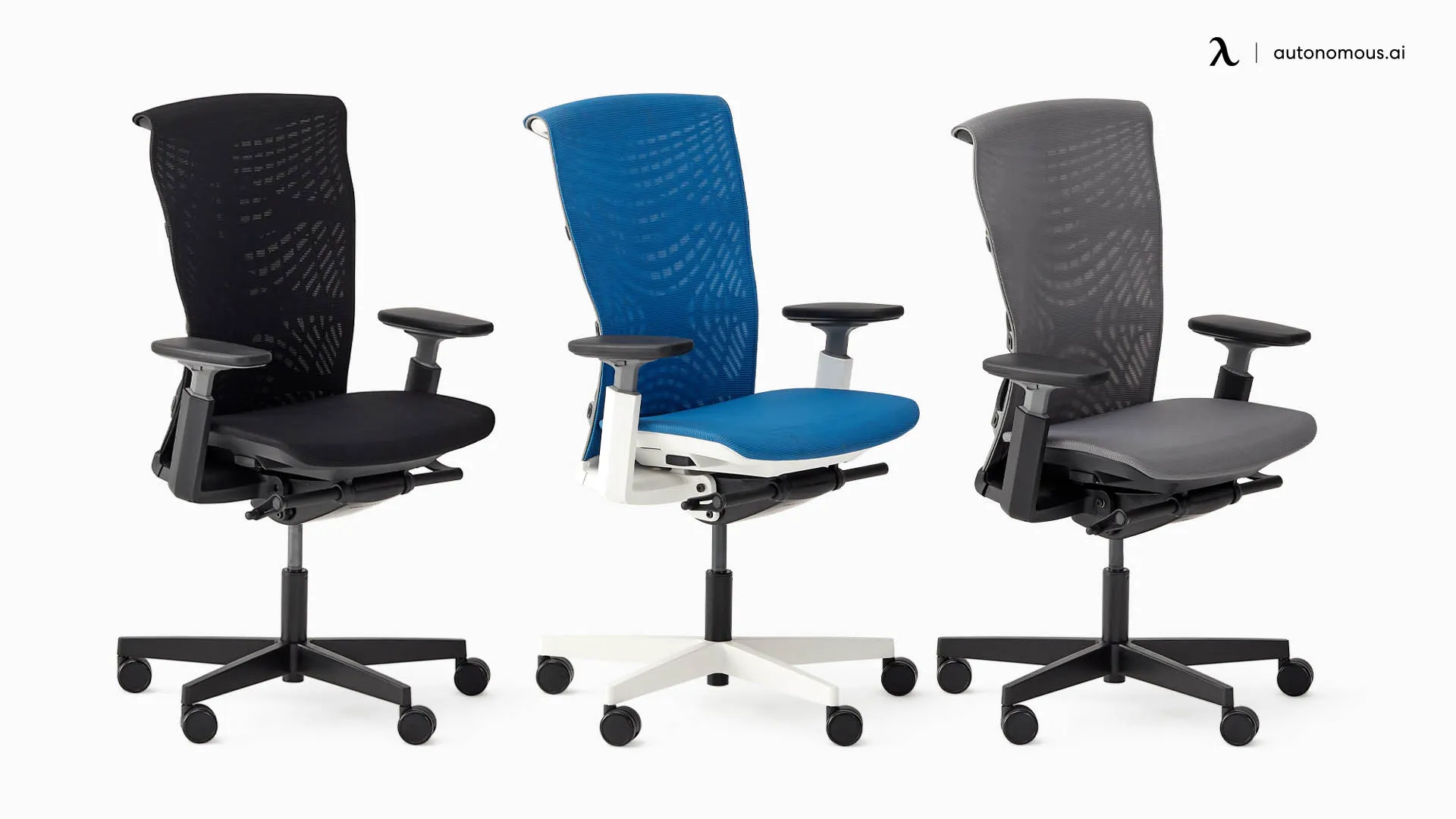 Your business office products should provide your team with the right support and adaptability to do their best work. In addition to providing exceptional comfort and ergonomic health benefits, ErgoChair Plus is the best swivel desk chair for managers and executives.
When you stop moving, your body loses its ability to move. A frame cannot contain you here, nor are there any edges to fall off. You can easily program 11 tension levels spanning 26° of recline to suit your preferences. Others recommend the correct posture from the best ergonomic chair. This modern swivel office chair will help you find yours.
Adapting to your movements is a dynamic process for your back. A responsive mattress' webbing is denser in key areas, like the lumbar region, and flexes just enough to conform to the shape of your spine.
3. ErgoChair Core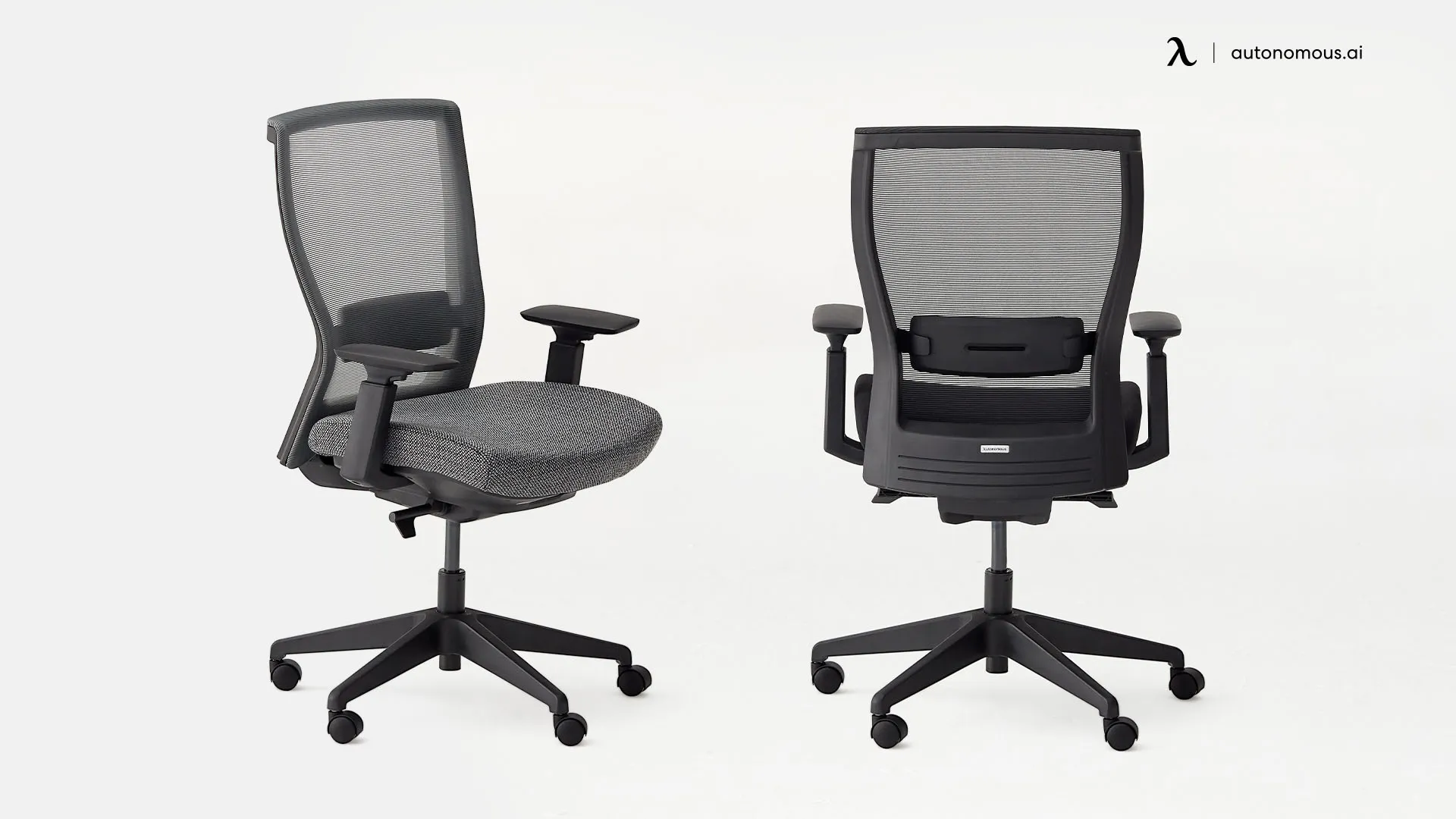 Every time you sit down in this adjustable reclining ergonomic chair, your back will be supported in a customized way. It has all the features to comfort you in every possible way. Having a supportive back on your computer ergonomic chair is always a benefit for ergonomic office chairs. Having this eco-friendly office chair on your desk allows you to move comfortably and conveniently as your body needs to move. An eco-friendly office chair ergonomic designed for use with computers can allow you to move freely and comfortably without putting any strain on your arms, shoulders, or back. Such a chair provides tailored support at every turn. So, buying this ergonomic chair will definitely prove useful to you.
4. ErgoChair Recline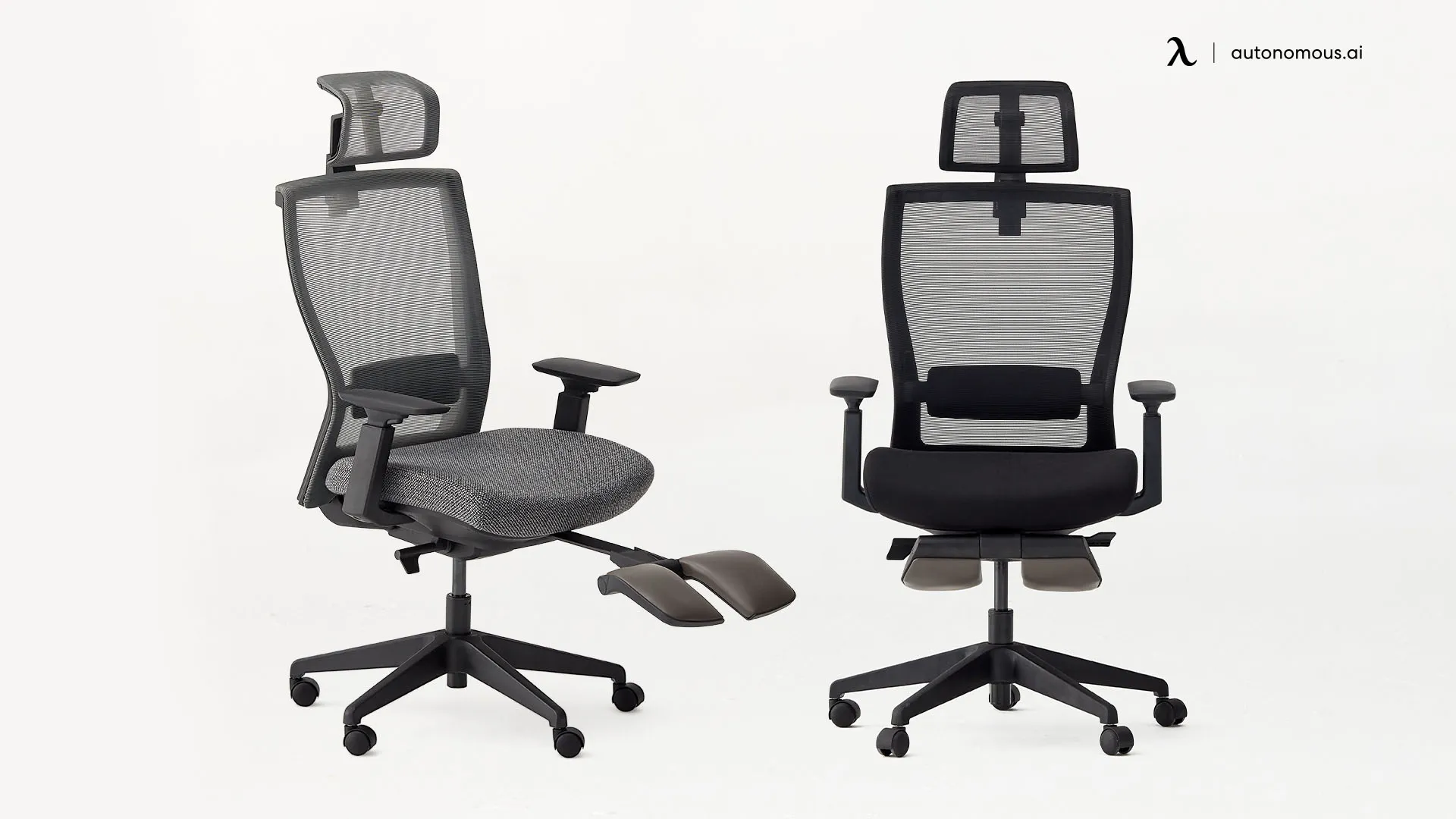 Whenever you're tired, just relax with your feet up on the ErgoChair reclining ergonomic chair to get work done. If you weigh more than 190 pounds, you can rest assured that the most comfortable office chair will support your spine. You can move more freely and safely if you take care of your shoulders, neck, arms, and back.
A simple two-lever adjustment allows support to be tailored to fit any posture. A headrest and leg rest could be added, or you could leave it simple. A good ergonomic chair lets you move your body easily.
5. Aeris Numo Chair
With a design that is so unique, you won't be able to wait to get this home office chair. It won two Red Dot Design Awards for a unique design in 2019 and the If Design Award in 2020. A kinematic system is used in the ergonomic pick to adapt to how you sit and encourage you to move.
Glass fiber reinforced plastic makes up the seat's shell, and the kinematics that connects the seat to the base allows you to move forward and backward, and it can even be rotated 360 degrees. Is it comfortable, though? Definitely, there's an ergonomic low-back chair that encourages good posture. In addition to coral, it's also available in black, white, blue, and yellow.
6. High-Back Faux Leather chair from Flash Furniture
This high-back office chair is another excellent option for the office. The tufted faux leather is certainly appealing to the eye, but it's also a comfortable and supportive chair. The hefty height of the bed is designed to provide outstanding back support, especially in the lower back. Additionally, the modern swivel office chair has a tilt lock that lets you customize the chair's tilt. Various body types can use the chair.
7. Generation Chair from Knoll
If you suffer from upper back, neck, and shoulder pain from poor posture at your desk after remote working during the pandemic, get this modern swivel office chair. It's safe to say that the Generation fades into your surroundings once it enters your life. This chair is extremely well engineered in terms of height adjustment and tilting.
This chair's coolest feature is that, although the back is quite high, it is engineered to be extremely flexible and account for the fact that most people sit in their chairs countless times throughout the day.
Whether you lean, swivel, or tilt, the Generation is ready to provide the perfect balance of support and resistance. Even though this chair is not cheap, if you can afford to invest in your back, it's the best choice. Additionally, it comes with a 12-year warranty.
Conclusion
A microfiber office chair is ergonomic, stylish, and affordable for anyone who doesn't want a monotonous workspace. Check out the top 10 comfortable and modern swivel chairs for your office above. Let's pick out the best one for your needs and shop for it with us!
Video ads for product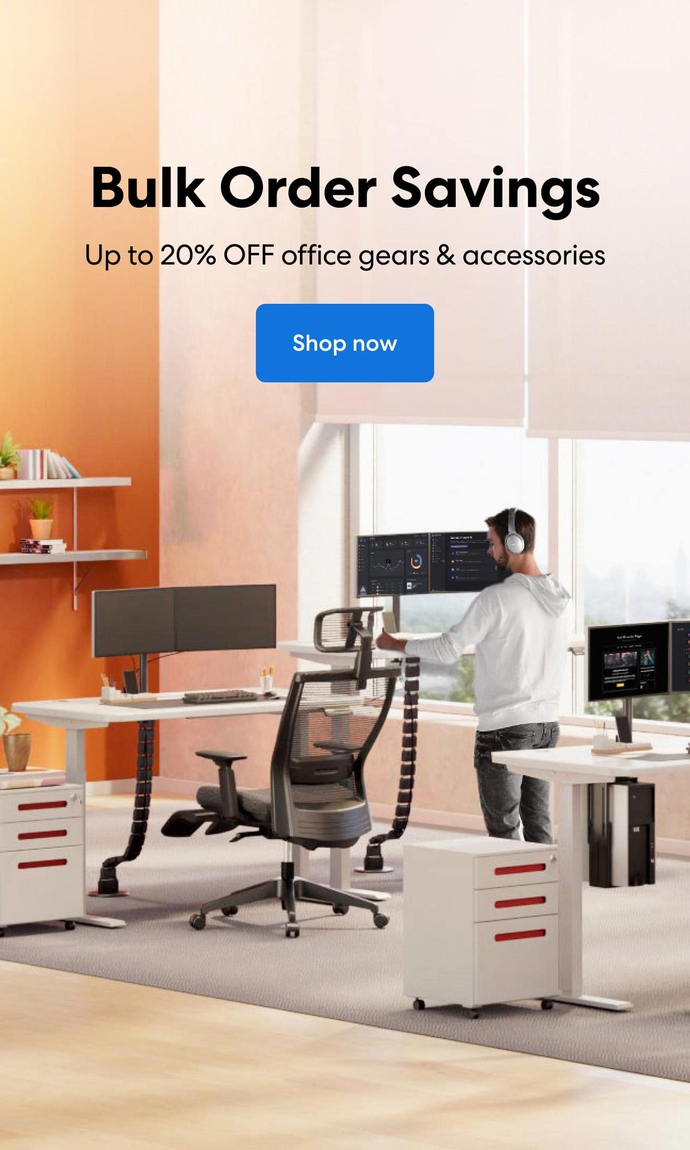 Subcribe newsletter and get $100 OFF.
Receive product updates, special offers, ergo tips, and inspiration form our team.