Smart Products
Top 20+ Leather Office Chairs of 2023: Ratings & Reviews

Autonomous
|
Nov 23, 2022
2,720 Views
Picking an office chair might seem like a simple enough task at first glance- but there are a lot of things to consider. Think about how many hours a week you spend sitting at the desk- it adds up, and so does the impact the chair has on your body and posture. A great leather office chair with ergonomic features could be exactly what you need. 
The classic leather desk chair is far from one size fits all. Finding the best one for you involves a little bit of investigation- and we are here to help. Below, you can find 20 of the best options for high-comfort, top-quality leather desk chairs to suit various styles and budgets. 
Top 20+ Best Leather Office Chairs
Now that the basics of choosing a leather office chair are covered, let's look at our 20 top picks on the market today. Each one has been tried and tested to see how well it holds up on ergonomic support, durability, style, and comfort. There is a style to suit everyone- so have a look and find the one for you! 
1. EUREKA ERGONOMIC Executive Office Leather Sofa Chair
The leather office chair has a unique S-shaped back design, allowing for comfortable lumbar support during long periods of sitting. It also includes built-in height adjustment, a removable headrest, wide padded armrests, and a thick seat cushion that is 7 inches in thickness. The office chair is made of premium perforated faux leather with a soft texture that is breathable and skin-friendly.
It is a modern executive chair that features a high back and swivel functionality, with tilt adjustment and 5 lockable positions ranging from 98-130°, making it suitable for various activities such as working, reading, and relaxing.
2. Trio Supply House Cushioned Black Leather Office Chair
This leather office chair is covered in a luxurious black leather-look fabric, with perforated inserts in the back and seat to provide ventilation. It has a 360-degree swivel function and features a thick and wide cushioned seat, as well as a curved backrest with lumbar support, making it suitable for extended periods of sitting. The armrests are padded and can flip up for convenience.
The leather chair's seat height can be easily adjusted with a lever, and it also has a lock-in/tilt back mechanism for customized comfort. The chair rests on a 5-point base with glossy black details and is equipped with 5 capped nylon castors for smooth movement. Assembly is required for this chair.
3. Trio Supply House High Back Brown Leatherlook Chair
Combine comfort and style with this contemporary high-back leather office chair. Featuring a sophisticated brown leather upholstery, this chair is designed with ample cushioning and a curved backrest to provide support for your back and head. The rounded silver armrests add a sleek accent to the chair's overall appearance. The thick swivel seat can be easily adjusted to your desired height using a lever, and it also includes a tilt-back lock-in mechanism for added convenience.
The chair is supported by a sturdy silver metal base with five capped nylon castors, allowing for smooth mobility across the floor. Assembly is straightforward, making this trendy leather computer chair a great addition to any office or gaming space, lending a touch of elegance to the surroundings
4. Skyline Decor Padded Leather Office Chair: Polished Gold Steel Frame
The leather computer chair is designed to provide comfort and relaxation during your work hours. It features an elegant and stylish design, with thick foam cushioning covered in attractive leather. The chair is equipped with 360-degree swivel wheels for easy mobility around the office, and a Gold steel base with five dual-wheel casters.
It also has a tension knob and tilt lock for easy adjustments to the back position. The leather desk chair is built to withstand the demands of the modern working environment, with high-quality components and a durable design. It is designed to last, making it a reliable choice for your office space.
5. Trio Supply House Edge Leather Office Chair
The leather desk chair is a perfect blend of classic design and modern ergonomics, providing a comprehensive seating experience. As soon as you sit down, you'll be amazed by the array of features this chair offers. With adjustable options for every aspect, including the height, tilt, and armrests, you can easily customize it to conform to your exact needs. The mesh back provides breathability and support, while the leather seat adds a touch of elegance.
The office chair is designed to deliver the utmost comfort precisely when you need it, making it an ideal choice for long hours of sitting in the office. With its sleek design and unbeatable functionality, the office chair is the ultimate seating solution for any modern workspace.
6. Trio Supply House Office Chair Gaming Leather-look
This office chair with a racing-style design allows you to feel like you're in the driver's seat whether you're working or playing. It features generous padding on both the wide, extra-tall backrest with an integrated headrest and the thick, wide, extra-deep seat, ensuring a comfortable sitting experience even for long periods of time.
The learher chair has adjustable height, a black 5-star base with casters, a swivel seat, and tilt function, giving you full control over its movement while remaining seated. The chair also has rounded, fixed armrests and grey accents on the backrest, seat, and wheels, giving it a sleek look that's perfect for a game room, man cave, or home office. Made with leather-look black fabric, this high-back desk chair offers both style and comfort.
7. Karnox Legend Bluish Gray Edition
The Karnox LEGEND features a wide seat, tall back, side lumbar support and a padded headrest giving you the comfort you need for long sessions. Karnox LIVORNO Fabric is highly breathable to reduce the build-up of heat, combining two-tone fiber sand and dyeing technology.
Karnox 2.0 PU leather has glossiness, plumpness and surface smoothness. Also, it is water-resistant, making it easy to clean.
8. Duramont Reclining Leather Office Chair with Ergonomic Adjustable Seat
Duramont chairs are tough to beat for class, style, substance, and durability- and this model is our favorite. Reclinable, adjustable, comfortable, and attractive- there is a lot to love about this black leather office chair. 
The thick cushioning, waterfall edge, and curved supports contour perfectly to your body shape for exceptional comfort- no matter how long you spend sitting down. It holds up to 250 pounds and has a reinforced steel base for extra reliability. The one-year warranty lets people try it for themselves risk-free, and at under $300, it doesn't break the bank! 
9. Techni Mobili Home & Office Chair
This contemporary Techni Mobili chair has a sleek racer-style design that looks great in modern spaces. Tension-controlled tilt mechanics and pneumatic height control are just two of the excellent ergonomic features that earned it a spot on our list. The combination of PU leather and fabric makes the seat breathable, comfortable, and durable- backed by a two-year warranty.
10. Techni Mobili Medium Back Executive Office Chair
If you prefer a lower back, the mid-back leather chair by Techni Mobili is the way to go. It looks upscale and classy and has the comfort and support to match- with lumbar padding and adjustable armrests among the best features.
11. Karnox Suede Gaming Chair
Why not try a black suede chair as an alternative to classic leather? Karnox has nailed the design on this gaming model- with head-to-toe support built into the chair and the whole thing looking chic, professional, and more than classy enough to sit behind an executive's desk.
12. Vertagear Gaming Chair SL5000
Gaming chairs are perfect for long office hours, and Vertagear is known for creating designs that integrate flawlessly into working spaces. The SL5000 is the most advanced (and most expensive), but it does not disappoint.
13. Vertagear Gaming Chair SL4000
The SL4000 is the slightly older version of the SL5000 and is an excellent alternative for those with a slightly lower budget. It still has all the same great ergonomic features but is not quite as polished looking.
14. Techni Mobili Modern Medium Back Office Chair
If the style is a big decision factor, they don't come much more sleek and chic than this modern mid-back design by Techni Mobili. Covered with faux leather TechniFlex, it is understated but still offers a high level of comfort.
15. BOULIES Boulies Master Chair VER. 2022
This leather gaming chair recliner is a little different from regular office chairs in that it is built for gaming. The two cross over well, especially when the design is as sleek as this one. 
16. Vertagear Gaming Chair Special Edition
Looking to splash out on a premium-grade leather chair that does it all? Vertagear Special Edition Gaming Chair could be the one for you. It ticks all the boxes for long-lasting posture support and comfort- as well as looking great and offering versatility to switch between working and gaming effortlessly. 
17. EUREKA ERGONOMIC GX5 Series Gaming Chair
Work and play go hand-in-hand with this stunning leather gaming chair. It is built to endure the long hours gamers put into their craft- so it translates perfectly to office work- where people spend long shifts sitting at their desks. The quirky style is not for every professional space- but if it suits you, this is an excellent option. 
18. Skyline Décor High-Back LeatherSoft Executive Swivel Chair
This modern-style executive chair by top office design brand, Skyline Décor, is an excellent choice of leather chair. It is reasonably priced and backed full of great features- including pneumatic height control, head-to-toe foam padding (adjustable footrest included), and a fully reclining back support. 
19. Skyline Décor High-Back Leather Office Chair with Gold Frame
Looking to make a statement in your office with a bold design choice? This simple but classy office chair (also from Skyline Décor) does just that with its stunning gold frame and base. Soft, black leather looks even more luxurious against the bright and bling metal work- but you can choose from seven colors to go with your aesthetic. 
All the materials used are top quality, and the chair itself is durable, comfortable, and easy to maneuver. 
20. Skyline Décor Sonora High-Back Tall Office Chair
Our final pick from Skyline Décor is the Sonora leather chair for tall people. Sleek, elegant, and simple- this black leather office chair design screams sophistication and delivers on all the key ergonomic features a tall person needs to feel comfortable and supported. It is an excellent value for money all-round. 
21. Gates Leather Swivel Office Executive Chair
If you are looking for a chair with real leather, the Gates Swivel Executive has one of the softest coverings of all. Coated in premium leather from Brazil, this simple but stylish high-back chair gets an A+ for comfort. 
Although it doesn't adjust much (short users may struggle with this one), it is shaped perfectly for spine support and circulation. The padding is generous, and the back tilts up and down easily.
22. Yamasoro Executive Model
If you don't have much to spend on a new leather desk chair but need something comfortable that can support your posture, the Yamasoro Executive leather office chair is a solid choice. 
It is built to help reduce and control lower back pain and features a lumbar support cushion and an S-shaped backrest. Curved armrests, a large headrest, and thick foam cushioning add to the overall comfort- as does the smooth, PU leather covering. There aren't many adjustable features, so it is best suited to someone of average height and build.
23. Ficmax Ergonomic Racer-Style Office Chair
Racer-style chairs are an alternative choice for people who don't want to stick to the classic executive design- and this Ficmax model is one of the best examples. 
It ticks all the most important boxes for ergonomics- including adjustable head, neck, and lumbar support, a curved backrest, and 180 degrees of recline capability. The wide seat is covered with high-density foam and top-quality PU leather for excellent comfort and a sleek finish. A heavy -steel frame and base give it the durability it needs.
Why Choose a Leather Office Chair?
Before we look at our top picks, let's talk about what makes leather office chairs a preferable choice for many. The mesh vs leather chair debate is one of great contention- with both sides having plenty of benefits. 
Leather chairs have a certain appeal for their luxurious, classical stylish appearance- not to mention the soft and cushiony feeling. Many executives choose leather over mesh because it looks the part- but aesthetics is only part of it. 
Other benefits of choosing a leather office chair include: 
Leather is a very durable material, so you can expect the chair to last a long time.

Good quality leather or imitation leather is very comfortable- no matter how long you sit on it.

 It is easy to clean leather- making it convenient in offices where more than one person is likely to use the chair. You can find out 

how to clean a leather office chair easily online.

 Most high-quality leathers are great for regulating body heat.
Things to Look For
Like any good desk chair, a leather office chair should tick certain boxes to be considered a worthwhile purchase. Of course, the price matters- but it all depends on your budget, and there are great options at many different price points. 
You should also think about the following features: 
How comfortable is it? Most office workers spend a long time at their desks, so a comfy chair is a must. Think about the padding and the shape of the chair.

Does it offer ergonomic support? Being comfortable is one thing, but does the chair support your spine, back, and neck over long periods? Ergonomic desk chairs can improve physical and mental well-being through effective long-term posture support.

Can the chair adjust to meet your needs? What is the height range? How deep is the seat? Have you chosen a 

reclining office chair and if so, what are the angles?

What height of back do you want: low, mid, or high?

Consider 

bonded leather vs faux leather and the pros and cons of both. Think about the care of both materials and what is going to work better for you. Check out this guide on how to reupholster a bonded leather office chair if you are planning to take that route.

Color matters for aesthetics but also for care. A white leather office chair may look great in your modern space- but at what cleaning cost? Brown or black are the most popular choices for this reason.
Summary
A leather office chair is classy, comfortable, and perfect for long-lasting support. Any of these 20 options could be ideal for you- it all comes down to personal style and preference. 
Remember, think about what kind of support you need and the shape of the chair that can provide it, then consider material and aesthetics. A good quality ergonomic leather desk chair can not only give your office or workspace an instant upgrade- but can also improve comfort and posture in the long term.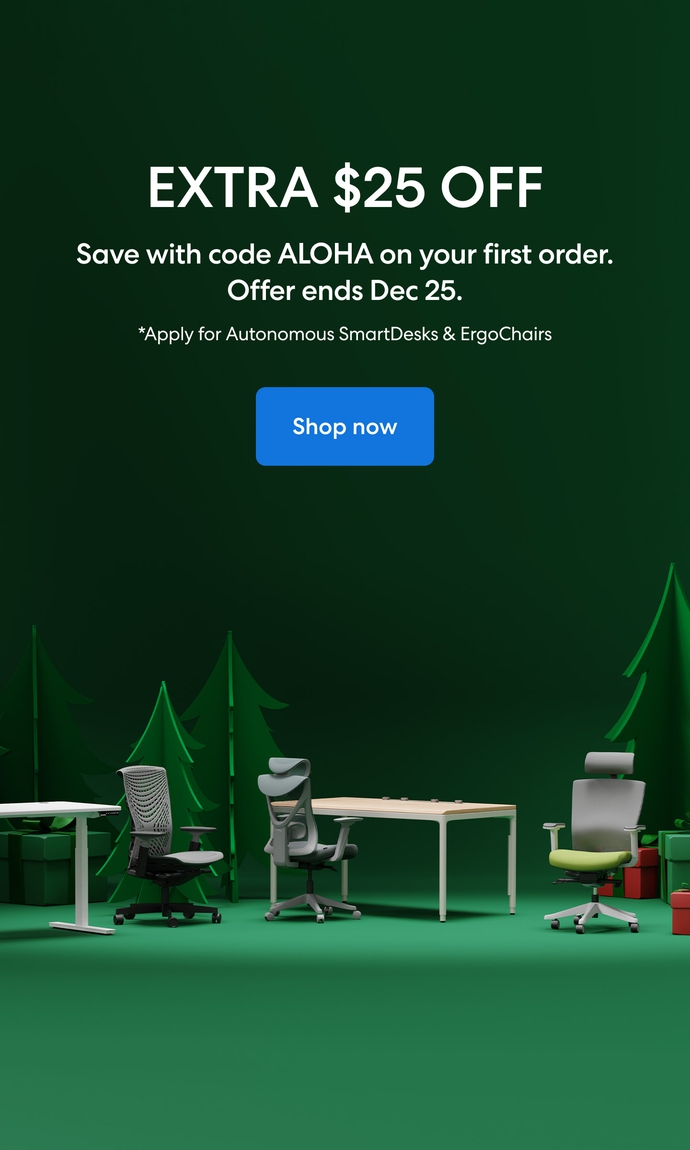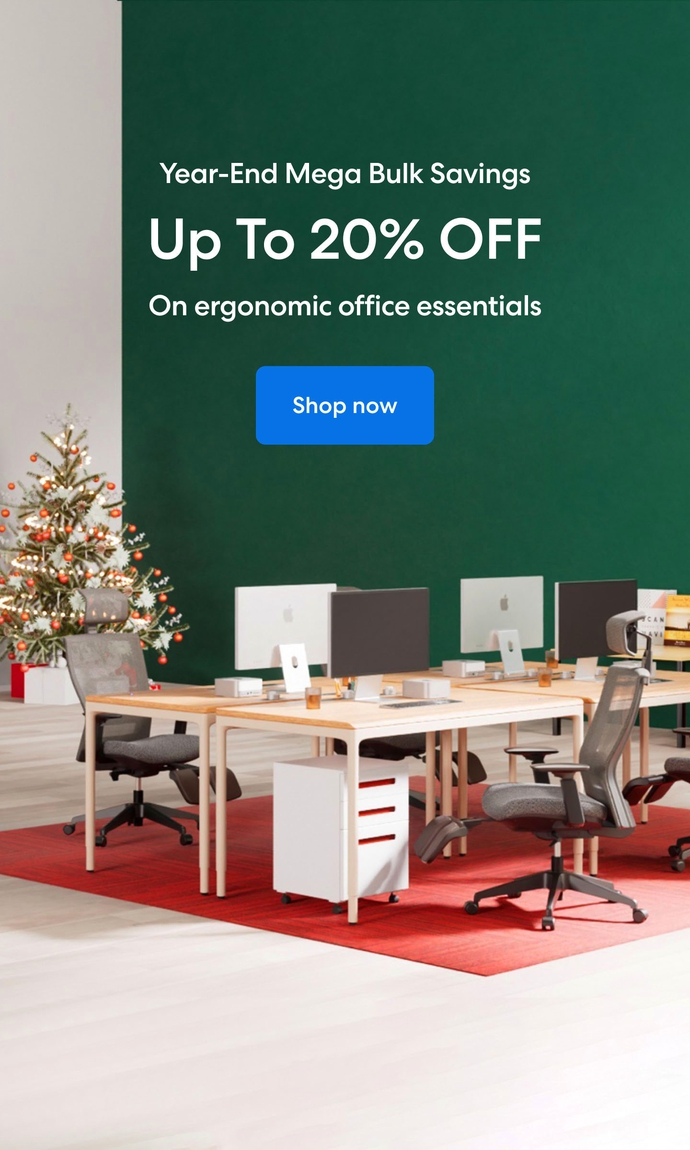 Subcribe newsletter and get $100 OFF.
Receive product updates, special offers, ergo tips, and inspiration form our team.