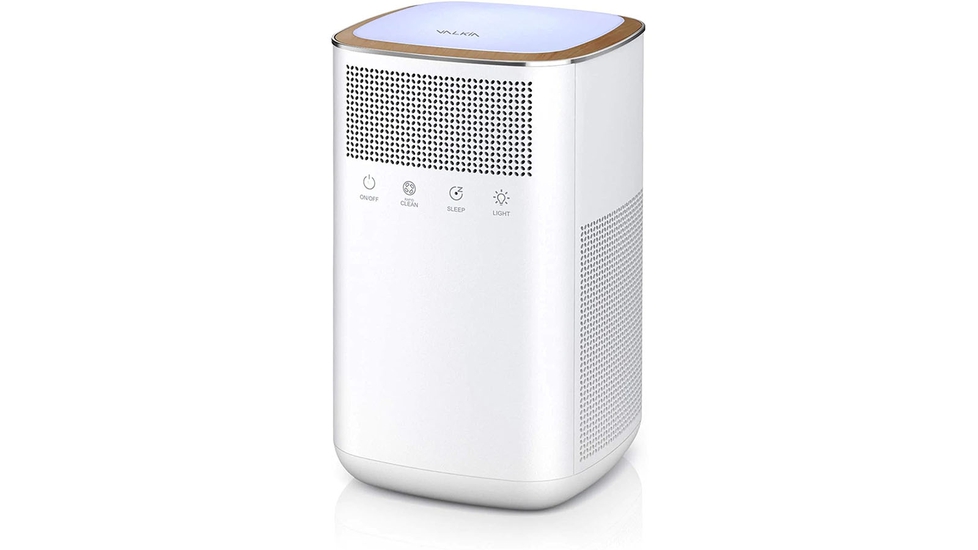 6Blu Air Purifier with True 3M-HEPA: 3 Fan Speed Settings
Notify me when this item is available
Enter your email below. We'll let you know when it's back in stock.
Sold and shipped by Racktodoor
Advanced 3M-HEPA Filtration: The VALKIA air purifier employs a three-stage filtration system, consisting of Fine Preliminary, True HEPA, and Activated Carbon filters. This powerful combination can remove up to 99.97% of PM2.5 particles, such as smoke, dust, and pollen, from the air in your office, study, or bedroom. Additionally, it effectively eliminates harmful gaseous pollutants like formaldehyde and VOCs, creating a fresh and healthy environment. Rest assured, our air purifier is Carb, Etl&fcc-approved for your peace of mind. • 3 Fan Speed Settings: Choose from three different fan speed settings to cater to your specific needs. With a simple touch of the mode button, you can effortlessly select the desired mode for optimal air purification. • Whisper-Quiet Operation: Designed with your comfort in mind, our air purifier operates at an ultra-quiet noise level of only 35dB in sleep mode. Enjoy quiet purification that won't disrupt your learning, work, or sleep routine, allowing you to breathe easier without any distractions. • Soothing Night Light: Enhance your sleep environment with the gentle warm night light feature of the VALKIA air purifier. Customize your ideal sleep ambiance by easily turning the light off with the press of a button, ensuring an uninterrupted and restful slumber. • Smart Filter Replacement Reminder: Stay on top of filter maintenance with our convenient filter replacement reminder. When it's time to replace the filter, the flashing indicator lights on the control panel will serve as a helpful reminder. Rest easy knowing that each filter has a lifespan of up to 1500 hours, keeping your air purifier running efficiently.
• 1-month warranty
The VALKIA air purifier is equipped with 3M-HEPA filters that can effectively remove PM2.5 particles and harmful gaseous pollutants from the air. It offers 3 fan speed settings and operates quietly in sleep mode. The gentle night light can be turned off for a peaceful sleep environment.
Deep dive into specs