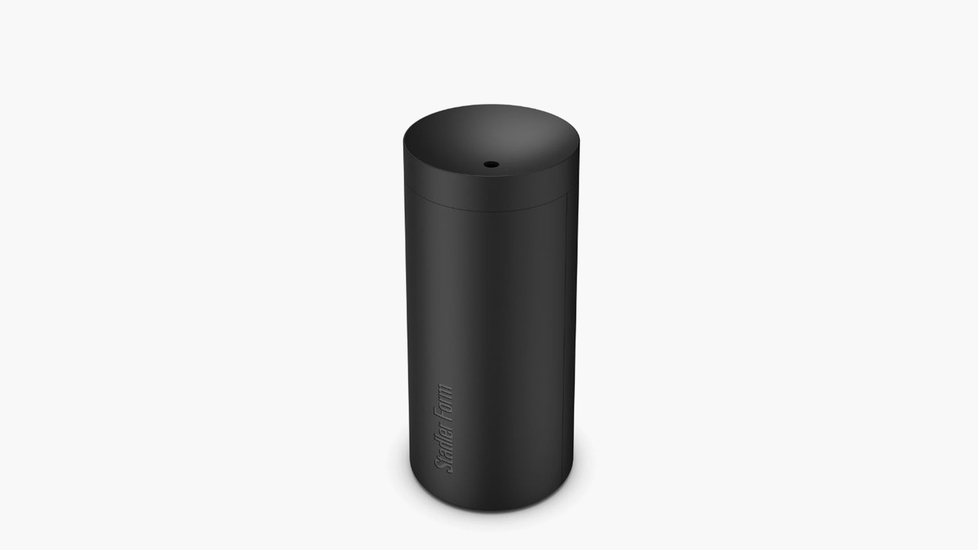 Stadler Form Lucy Aroma Diffuser
Buy now
Add to cart
FREE shipping Jun 04 - Jun 06. FREE 30-day returns.
Bought by 1 Intakestudios employee
Sold and shipped by Stadler Form.
• Diffuses aroma with amber-colored light • Rechargeable anywhere thanks to USB cable • Up to 7 hours battery life
• 1-year warranty
Lucy diffuses your favorite aroma quietly along with deceptively realistic candlelight.
Deep dive into specs
Cozy Candlelight Effect
Her Amber LightTM bathes the room in gentle candlelight to create a magical feeling of well-being.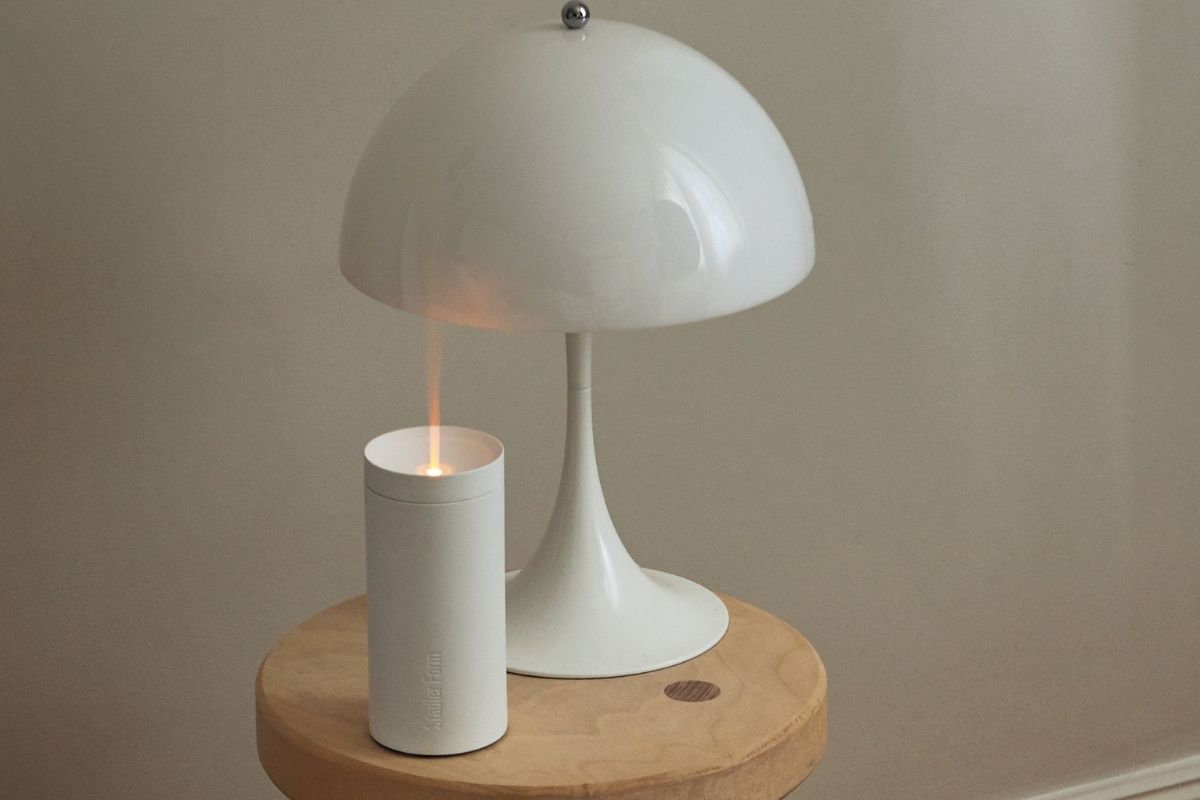 Rechargeable with USB Cable & Up to 7 hours of Battery Life
With a battery life of up to 7 hours and a USB cable for mobile use, this mobile aroma diffuser is your loyal companion to accompany you on vacation or in a hotel.
Essential oils are commonly diffused, or released into the air, to provide therapeutic effects. Diffusers are electrical devices that disperse essential oils throughout a room or your entire house at a time to be chosen by you. As long as you use the Stadler Form Lucy Aroma Diffuser properly, it is safe and produces a very pleasant aroma. You can choose an essential oil diffuser from a wide range of products that range in price from $10 to $100 or more. To help you choose the right diffuser, we spoke to an expert about the oil aromatherapy diffuser buying process. Using an ultrasonic diffuser is recommended by Hope Gillerman, an essential oil expert and author of Essential Oils Every Day: Rituals and Remedies for Healing, Happiness, and Beauty in Los Angeles, CA. This electric aroma diffuser vibrates rapidly using electronic frequencies, like boiling water but without the heat. Compared with air purifier vs. air conditioner, it is available in all price ranges, easy to clean, and usually does not break. As the essential oils are vibrated, they are broken down into small particles, which disperse through the air as a fine mist.
What is Stadler Form Lucy?
Your favorite aroma is diffused with artificial candlelight with Stadler Form Lucy's aroma diffuser and is the quietest air purifier- without any noise or soot. Amber light creates a magical sense of calm by bathing the room in candlelight. Candlelight dinners are wonderful, and a cozy evening at home with a cup of tea is equally delightful. When Stadler Form Lucy Aroma Diffuser's water container runs out, she switches it off automatically. She diffuses fragrances and essential oils throughout her room using ultrasound technology. Bedrooms would benefit from the aroma diffuser light stand. Amber light can be dimmed or switched off completely if you prefer not to have the light on. This mobile aroma diffuser lady comes with a USB cable so you can use it on the go or while on vacation. The mini home air purifier system has a battery life of up to seven hours. Wherever she is, she creates an atmosphere filled with beautiful fragrances which will make you feel cozy and relaxed.
Lucy Aroma Diffuser - Highlight all features
Creating a cozy candlelight effect
She creates a feeling of well-being with her Amber light in the room by bathing it in soft candlelight. With a USB cable, it's rechargeable and has a battery life of up to 7 hours. The mobile aroma diffuser light can be used on vacation or while staying at a hotel. It has a battery life of up to 7 hours and a USB connection.
Automatic switch-off system
In the event that there is no water left in the container, the oil aromatherapy diffuser will turn off automatically. This will prevent any harm from coming to Stadler Form Lucy Aroma Diffuser.
Easy to clean
Descalers commonly found in the home can be used to clean the water container. Pour the descaler over the water and mix according to the instructions on the container. It is not advisable to chip off limescale deposits from membranes with a hard object. We recommend repeating the descaling process several times to remove stubborn limescale deposits. Check to ensure that no water is getting into the air outlet opening. Once the base has been decalcified, carefully rinse it and dry it thoroughly. Moisten a damp cloth and clean the top regularly.
Is it possible to see Stadler Form Lucy Aroma Diffuser's flame if it dims?
Ensure that the LED dimmer is turned off (press the right-hand button twice: normal - dimmed - switched off). Limescale deposits can lessen Stadler Form Lucy Aroma Diffuser's misting power if deposits are present on the membrane. In such a case, you should descale and clean this electric aroma diffuser thoroughly, taking care to ensure that the membrane is not contaminated. To remove all the limescale from the membrane, use a cotton bud soaked in the descaler to wipe the membrane carefully. The membrane should never be attempted to be chipped off by using a hard or pointed object. Once the air outlet opening has been cleaned and rinsed, ensure no water gets into the opening while cleaning or rinsing.
FAQs
Don't see the answer to your question?