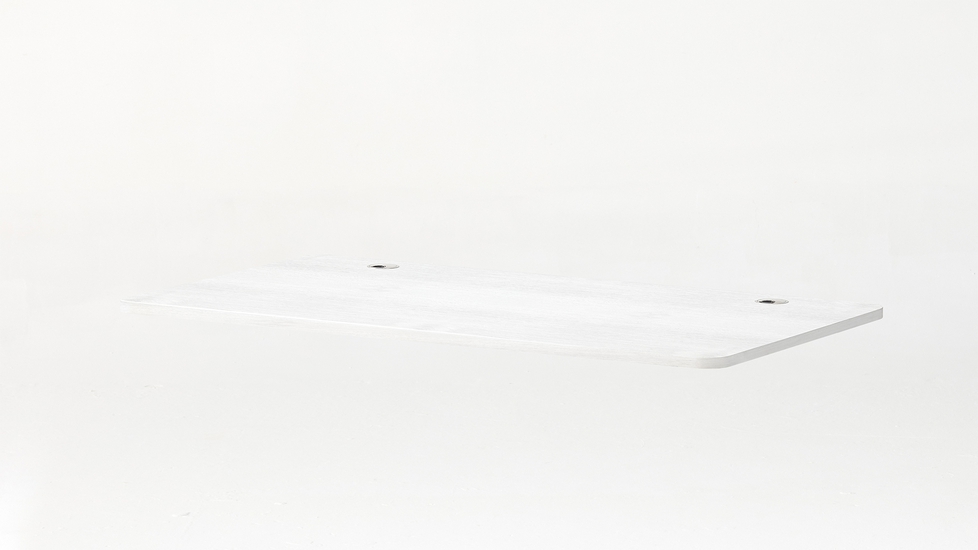 White Oak Desk Top - 53" x 29" Classic
Buy now
Add to cart
FREE shipping May 29 - May 31
Bought by 23 Google employees
Sold and shipped by Autonomous.
White Oak Desk Top - 53" x 29" Classic at a glance.
• Pairs with Autonomous SmartDesk Pro & Core
• Not compatible with desk frames made in collaboration with partners
• Matte or standard finishes
• Warp-proof MDF wood option
• Scratch-resistant bamboo option
• TSCA & REACH certified for safety
• 1-year warranty
Deep dive into specs
SMARTDESK TOPS
Beautiful surfaces that make a space.
Select your favorite from a variety of colors, materials and finishes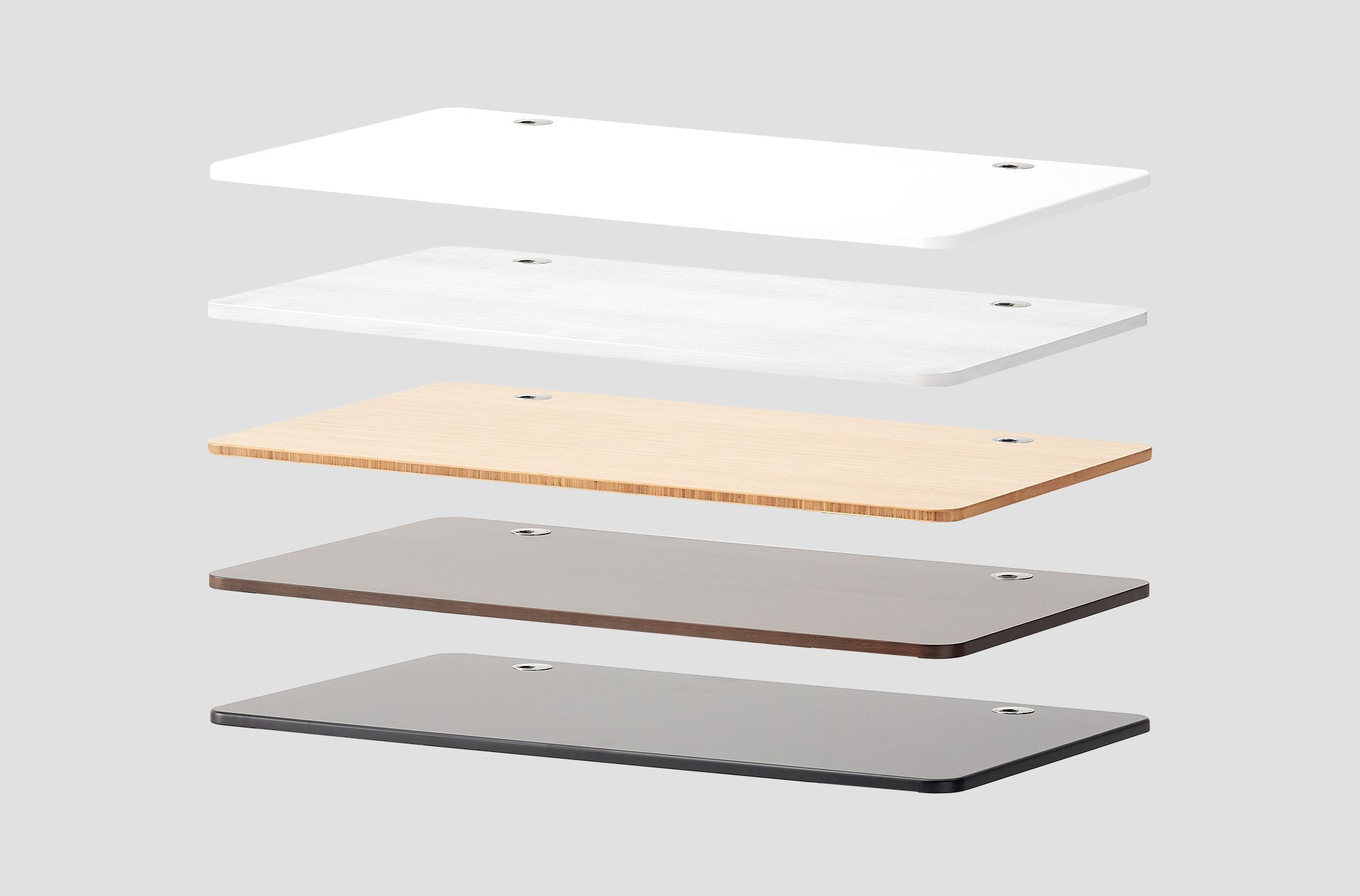 FUNCTIONAL FINISHES
Scratch and UV resistant.
Each desktop is hand polished till smooth, then coated in 3 UV-protective layers for a fresh look that lasts. Our latest bamboo and matte options are doubly scratch-resistant, for those seeking extra durability.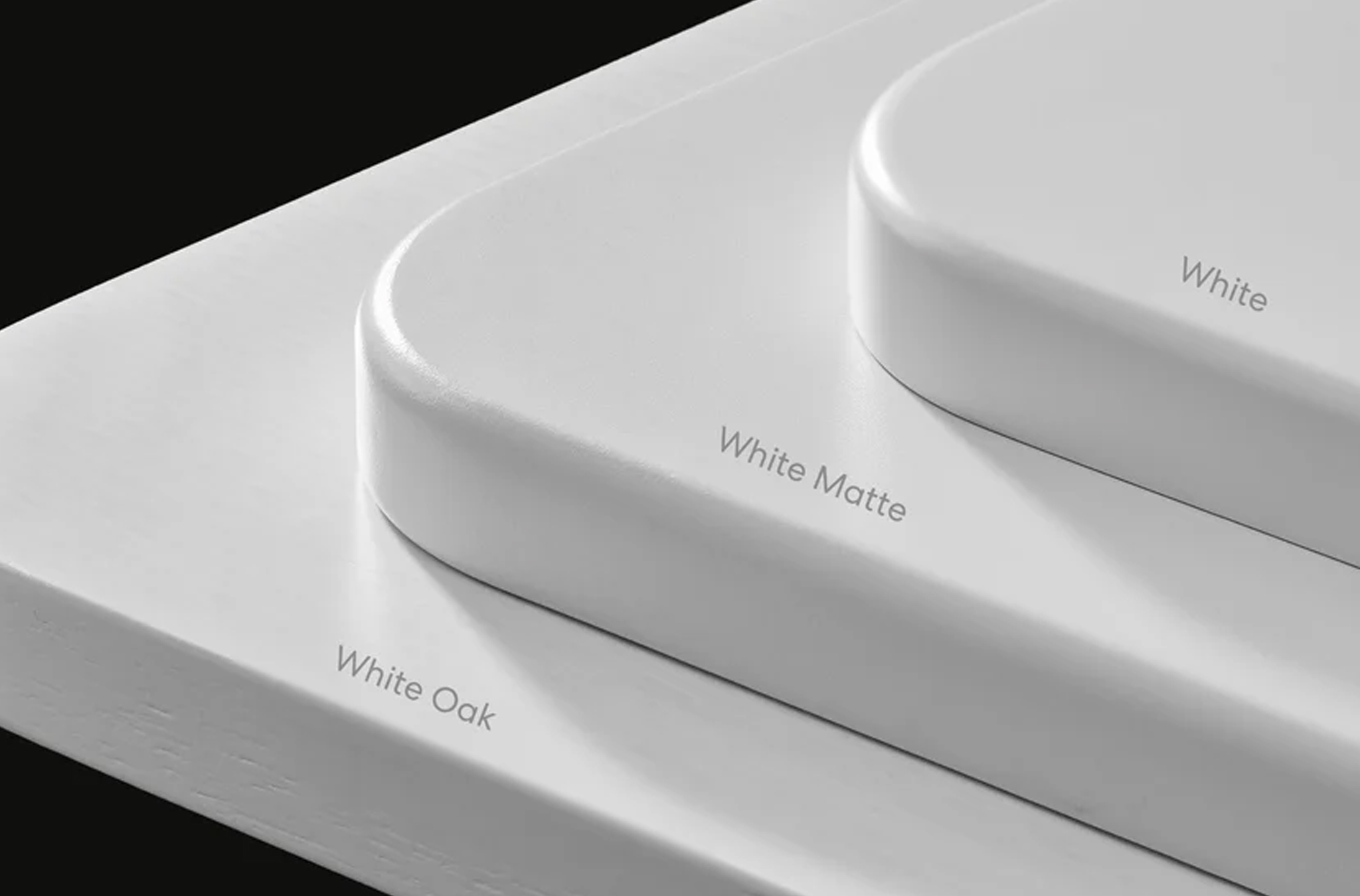 REMOVABLE GROMMETS
Anti-clutter.
Simply run your cables through the tidy grommets to keep them off your desk. Bordered with smooth silicone to hold your wires in place and protect them from friction and fraying.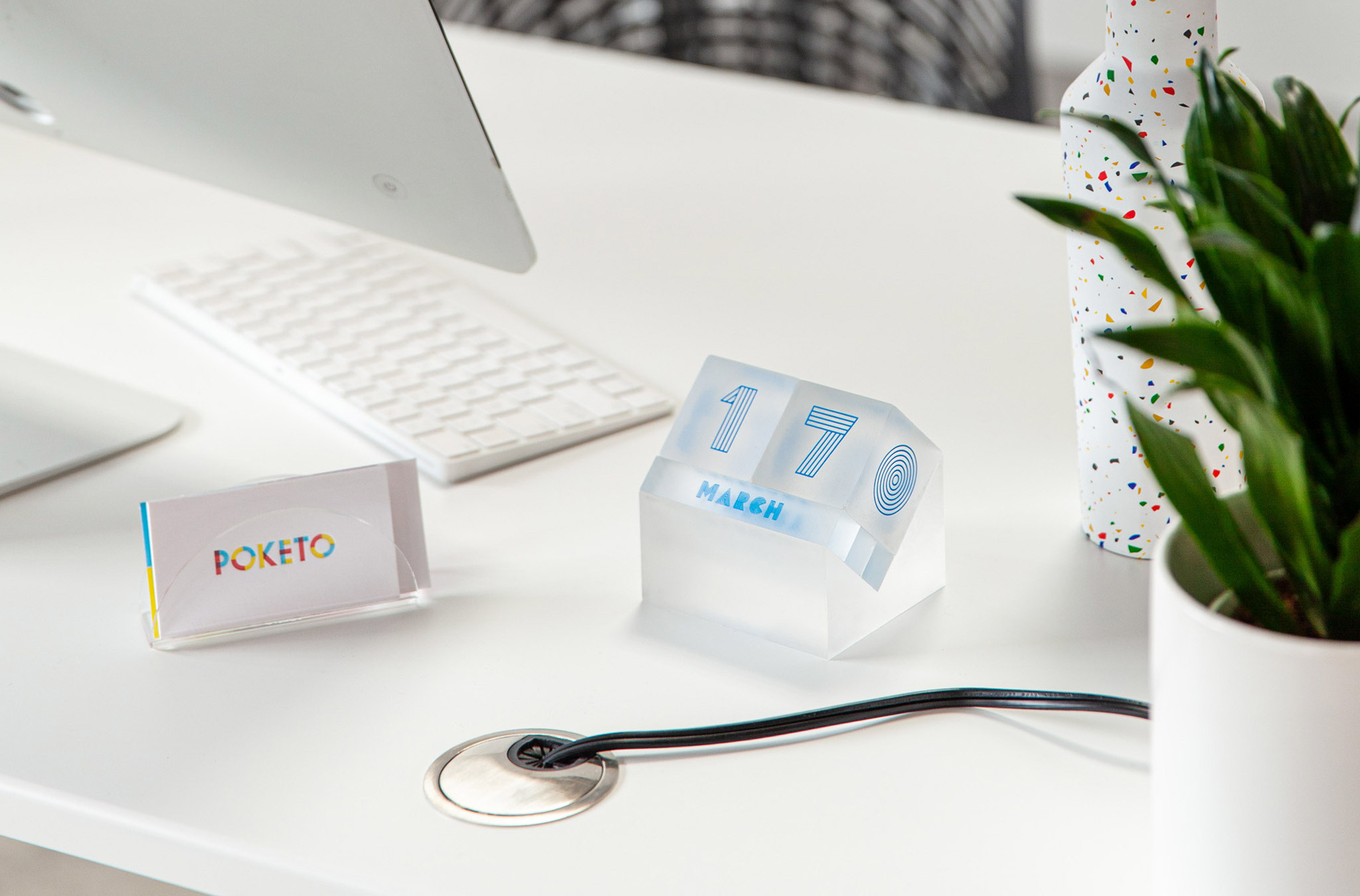 GLOBALLY CERTIFIED
Strong and sustainable.
Choose between warp-proof MDF wood or resilient natural bamboo. Both options have been rigorously tested for strength, and are TSCA and REACH certified safe for both you and the environment.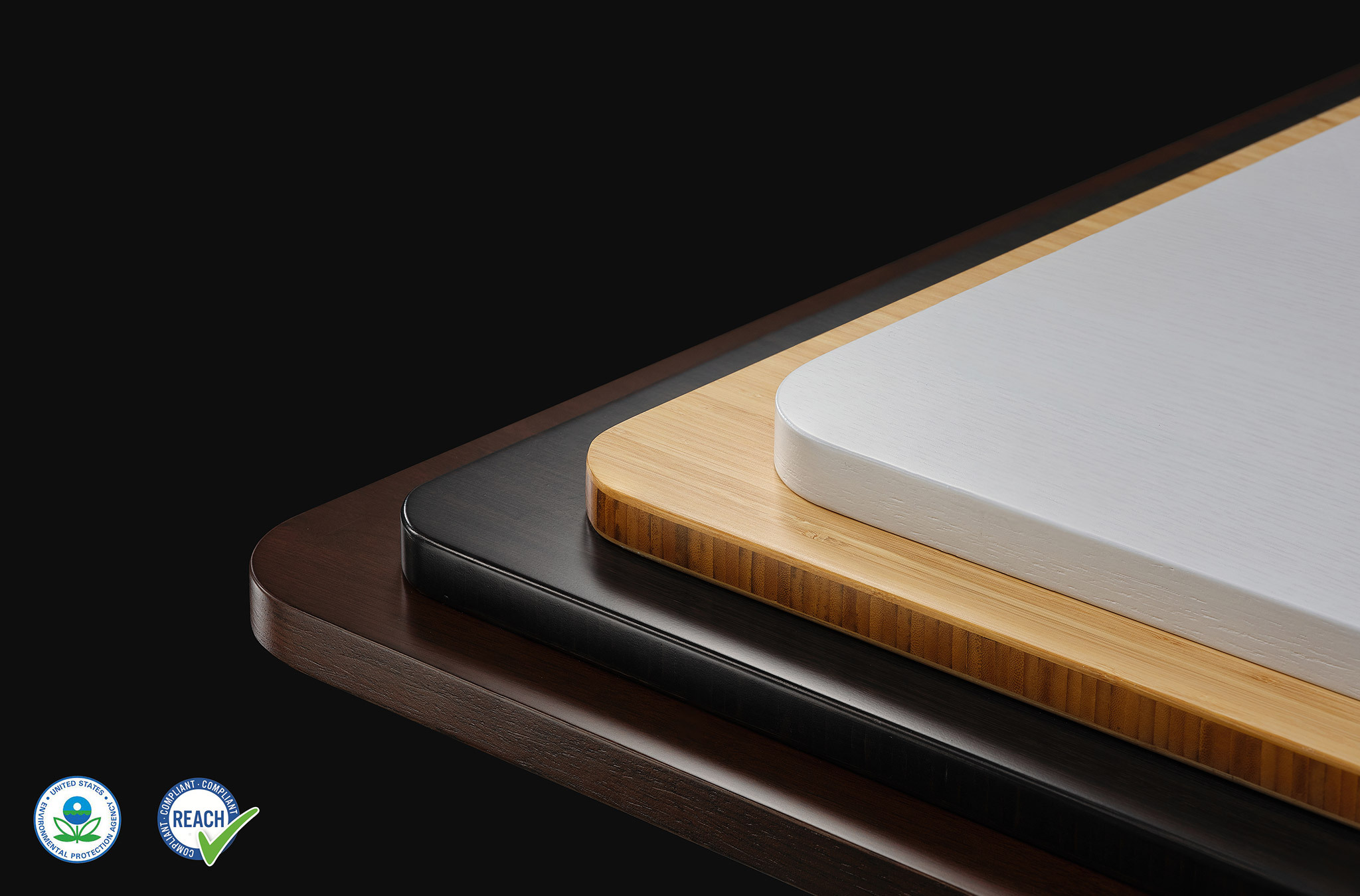 White Oak Desk Top: The Smart Modern-day Workstation
A workplace must look classy and elegant to make working happier. If a workstation is dull, it can negatively impact employees. So, ensuring the working area of any office or your gaming station is well set is very important. Table tops are crucial parts and must be durable to ensure the safety of your devices. Along with luxury, it must also offer ease of work. It should have stability and must boost confidence for better work. Reading this guide will help you grasp better knowledge about the white oak computer desk top. There are plenty of perks that this unique white oak desk top offers to its users. It has exclusive features and facilities that make work simple. Also, the white oak wood desk top is robust and easily blends with every interior.
1. Classy Construction
The white oak desk top certainly has a sturdy and elegant design that will easily blend with all interiors. It looks gorgeous and will easily fit into your home or office workplace. The Autonomous product offers stability, a clean look, and other convenient features to make work and gaming enjoyable. Its high-quality MDF quality wood top is a fine feature that makes the product a top pick. This material ensures sustainability and better durability in the long term. Regular desks at an office may look dull. However, good-looking and attractive workstations make employees happy. So, installing the oak wood desk top will surely not disappoint you. Further, it has plenty of color choices and variations to suit every style and need. Pick wisely and the finest for your workstation. Your workplace should encourage you to work more efficiently. So, select the finest for your workstation and renovate your working area today.
2. Multipurpose
Another reason to pick the oak wood desk top is that it has multipurpose use: set up your entire system, workstation, gaming center, and much more. The product is sturdy and can withstand the pressure with time. Further, its use is not restricted to workplaces. You can easily add some accessories and convert into a gaming station as well. It is an innovative and elegant design that is sustainable enough to be used as needed.
3. Simple Maintenance and Repair
This oak wood computer desk top has a simple design that is easy to clean and maintain. Moreover, you can easily repair it in case of any damage. In addition, it has high-quality wood that is sustainable and sturdy enough to withstand pressure. Further, picking the ideal wooden desk top is essential to make it last longer. The material is scratch and UV-resistant, making it more manageable to sustain. Selecting an easy-to-maintain table top is essential to remove unnecessary trouble while working. Complicated designs may look alluring but not be simple to clean. Thus, we suggest choosing elegant and plain designs for the best outcomes.
4. High-Quality Wood
This Autonomous desk top uses oak as its chief material. Oak is a fine wood that is popularly used for tables tops across the globe. The material is light yet durable and robust. It is the foremost reason to choose the oak desk top. The high-quality built is not just impressive but a masterpiece that serves you well for longer durations. Further, it is easy to polish, UV resistant, and scratch-proof, making it a reliable option.
Autonomous White Oak Desk Top
Autonomous desk tops are surely the finest products in the market. Considering the white oak desk top, it is surely a classic choice for several reasons. First, the product has extended features that make it a reliable pick for all. Check the features we have listed below to recognize why this product is an ideal pick.
Easily Pairs with Other Smart Desks: Fixing and pairing up is highly convenient. It easily fits in with SmartDesk Pro and Core. Also, the unique coating and colors help the white oak desk top blend with other workplaces easily.
High-Quality Finish and Material: The white oak computer desk top is available in both matte and standard finishing. Moreover, it has a warp-proof MDF option as well. Further, this white oak desk top also is scratch-proof and has other features that make it a suitable pick for many.
Certified product with Anti-clutter: Certified by REACH and TSCA for security and assurance, it ensures product safety and assures no random problems. The oak wood computer desk top is very robust and can withstand a decent amount of pressure for a long duration. Another highlighting feature of this product is its anti-clutter spaces. It has grommets to keep your desk tidy and prevent the tangling of cables. Further, the grommets have a silicone border that holds the wires properly and prevents friction.
Simple Installing: Fixing and placing the oak wood desk top does not require a lot of expertise. It can be fitted using simple tools and without any trouble. Also, it takes minimal time to finish the installation.
White oak desk top is sustainable and robust to suit all your needs
The white oak wood desk top is reliable and sustainable for your workplace and gaming station. You can depend on it for the security of your devices. So pick the finest for your home or office and renovate it today. The white oak desk top is elegant and makes a beautiful surface for all spaces. So get your oak wood desk top today and enjoy its perks!
FAQs
Don't see the answer to your question?
Can I use PayPal to pay for this desk?
Due to transaction limits, we can only accept PayPal payments from the 1st to the 15th of every month. PayPal's account policy permits us to accept a limited volume of payments per month, and with current sales volume, we normally reach our limit by the 15th.
We do! We have shipped to more than 60 countries so far, and we're still counting! Please select your country for localized checkout and appropriate pricing, duties, and taxation processing.
The SmartDesk in Artist's x Autonomous collection is available in the US only. We are considering worldwide availability so stay tuned for updates.
How long does shipping take?
Once your order is processed (less than 1 business day), shipping takes 3-5 business days for continental US addresses and 12-15 days for international orders.
Concerning The SmartDesk in Artist's x Autonomous collection, because this is a pre-order product, our team needs to arrange the production and shipment logistics. Please bear with us during this process. You will receive your pre-order special SmartDesk no later than 45 days after you complete the order. Thank you for your patience.
Can you give me more information about your 30-Day Trial policy?
If you don't like your desk, we'll take it back. It's that simple and easy. You have until 30 days after delivery to build and use your desk. If you change your mind, you can then request to return the desk for a full refund (we even cover shipping!), no questions asked. This policy applies to all desks delivered inside continental U.S. and returned in their original packaging only. International orders do not qualify for this program. Please note that the returned standing desk needs to be in its original packaging. If not, we reserve the right to refuse your request.