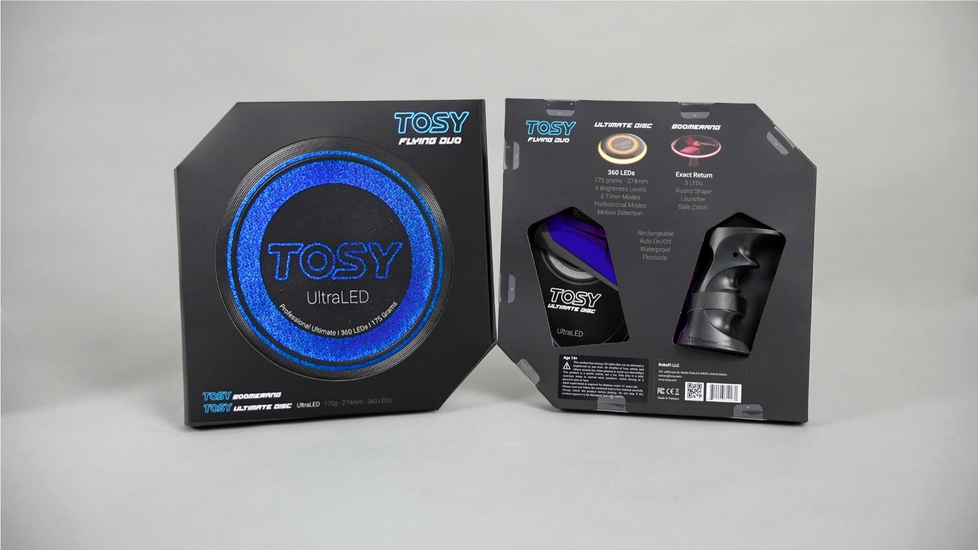 Flying Duo UltraLED by TOSY
Notify me when this item is available
Enter your email below. We'll let you know when it's back in stock.
Sold and shipped by TOSY.
Flying Duo UltraLED by TOSY at a glance.
Enjoy hours of endless fun with this unique set of Ultimate Disc and Boomerang, playable during the day or night.
• 360 super-bright LEDs Ultimate Flying Disc
• 6 adjustable brightness and timer modes
• Exact return Boomerang with launcher
• Rechargeable with USB-C
• Easy carry
• Waterproof IP68
• Patented Boomerang and patent-pending Disc
Deep dive into specs
A harmonious duo of Sci-fi and Sports
The Ultimate Disc and Boomerang combo has made the TOSY Flying Duo a great success. This set is an absolute must-have for all outdoor activities. Perfect for beach vacations, camping trips, and fun days at the park.
TOSY ULTIMATE DUO
Light to handle
The only LED set of flying Disc and Boomerang that meet professional 215g standards. Perfect balance, smart modes, waterproof, rechargeable - unique features you can't find elsewhere.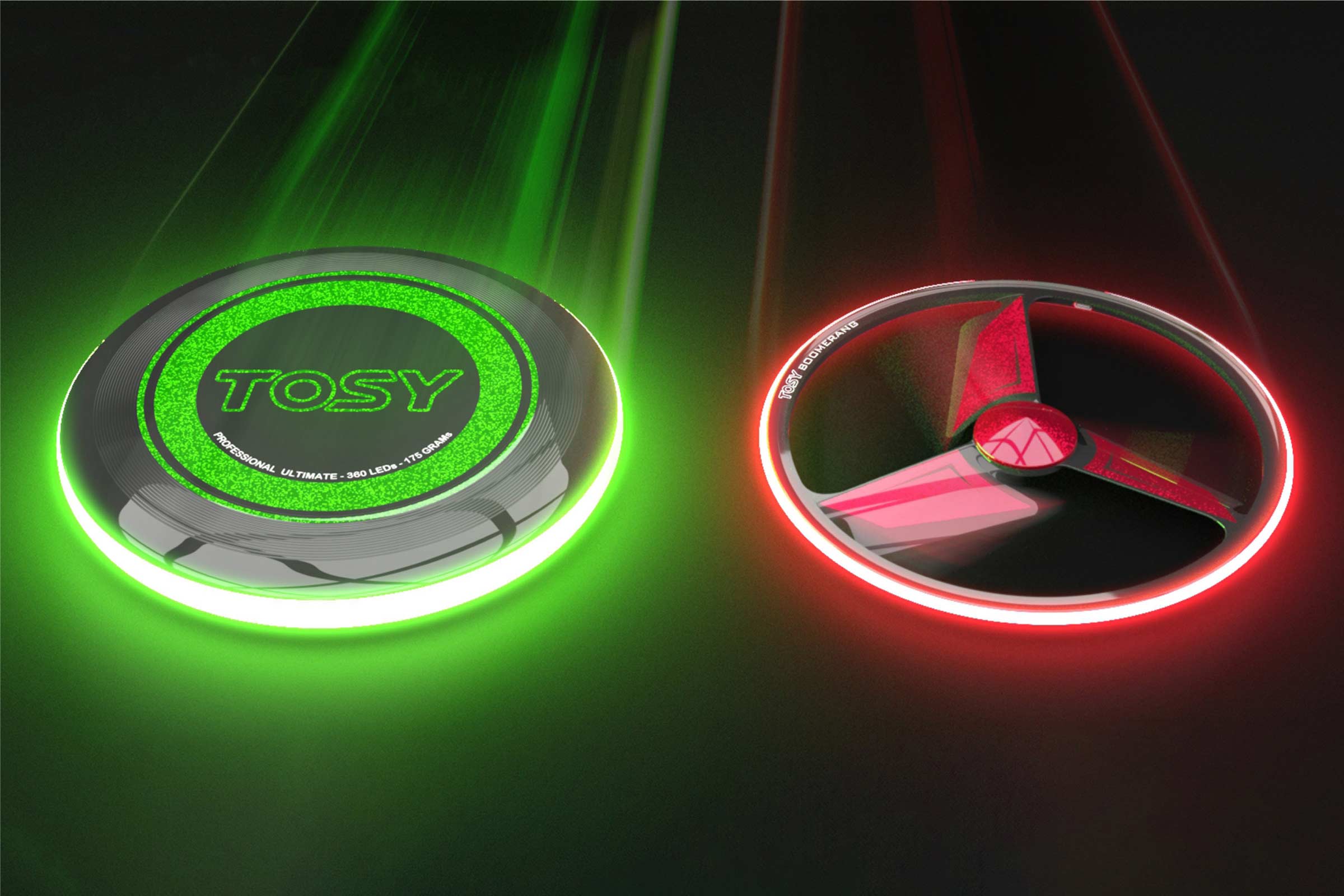 DOUBLE TRICK-SHOTS
Separate fun games with Disc and Boomerang
Create your own WOW moments and discover what tricks you can perform best. You'll be amazed at how far you can launch the TOSY Flying Duo before it comes back to you thanks to our patented design.
TEAM MODE WITH TOSY
Light up night games
Smart LEDs that automatically light up help create an even more mesmerizing experience, bringing your outdoor game to a new level.
OUTSHINE YOUR SKILLS
Feeling like a champ
With TOSY, having fun on your own has never been this cool. Trying out new games and tricks to enjoy endless fun.
FAQs
Don't see the answer to your question?
We will ensure that the light intensity is within legal safety limits and that the LEDs can be dimmed or brightened as you wish. However, please consider others, how, and where you use our product knowing that it has bright LEDs.