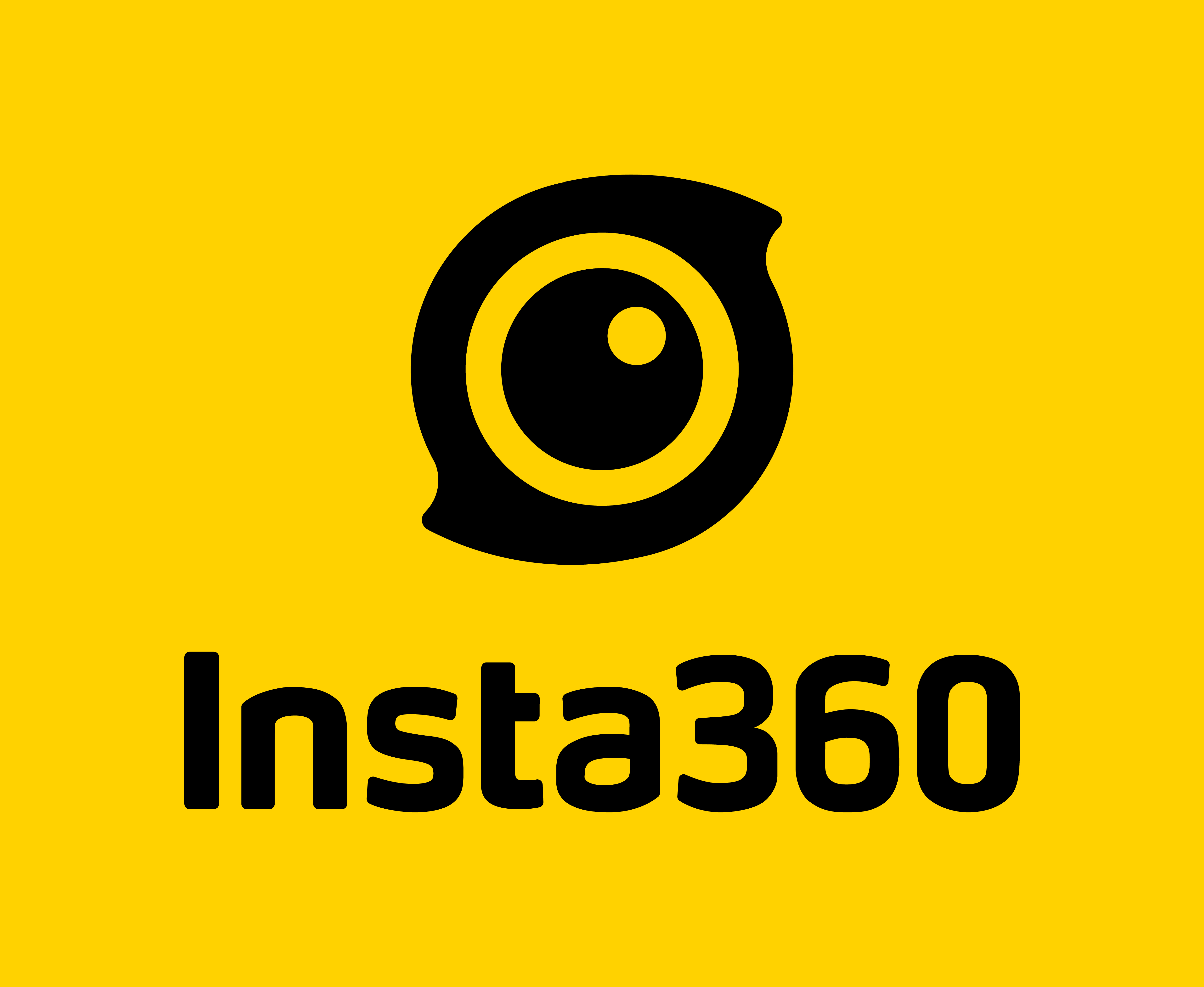 Insta360
At Insta360, we champion the boldest, craziest, wildest of ideas and put them into action. From a cliff dive to a cinematic production, Insta360 cameras help you capture the magic in every moment.
Need help?
Orders & Returns
CS Manager
Product Compliance
Terms & Policies
Refund policy
Products purchased at Insta360 Store can be returned within 5 days upon receipt of the product without any reason and Insta360 will refund the full price of the product you paid if the camera is not damaged by you.
The product can be returned and full refund within 15days upon receipt if it is in unopened-factory condition.
If the product is returned within 15days is with the quality issue after the inspection of the Insta360 after-service team, Insta360 will refund the full price you paid or replace a new camera for you.
If the product returned within 15days is damaged by you, no refund/return will be accepted, we will suggest you contact with Insta360 service team for paid repair service.

Shipping policy
For non-pre-sale products, Insta360 Store processes the order within 24 hours after the order was placed, once confirmed, we will ship it according to the timescale shown on the store product page.
Insta360 Store will select a third-party shipping company with the consent of the buyer, including but not limited to: 1. DHL, 2.UPS, 3.FedEx.
The Insta360 Store will choose the most suitable shipping company to provide the service according to the shipping address. You may advise us on the most appropriate shipping company for our reference, however, we may not follow this advice.
The shipping time should be subject to the time announced by the third-party shipping company. Once the products of your order leave our warehouse, the actual delivery may be affected by events that are beyond Insta360's control. Thus, Insta360 does not assume any responsibility for any delay in delivery due to unexpected logistics-related events.
Warranty policy
1-year standard warranty
See more
An Insta360 camera x Autonomous, which consists of a device with 180-degree front and back cameras, can capture a whole 360-degree view. With Insta360 little action camera, you may record anything that is viewable from a certain vantage point. The audience may then utilize this camera in place of other cameras to pick what they view, or you can edit the image in post-production to choose which portions of the image you want them to see. Making it one of the important office accessories. It is possible to move the device across the 360-degree visual field on a smartphone or tablet to display the changing feature from the viewpoint of the 360 1440p action camera on a desktop monitor. However, in order to do so, you will need to drag the view up or down, left or right. This sort of technology is used by Google's Street View program, which enables users to pan, rotate, and slide to zoom into or out of a scene. Many real estate tools allow you to pan about or look up and down to get a feel for how a property is laid out as if you were really there.
Making use of the Insta360 Camera
The data obtained from this Insta360 camera may connect to such a VR headset for a fully immersive experience. In a movie scene, you may experience riding a mountain bike downhill or climbing a mountain summit from the viewpoint of the shooter. Action cameras have long since shed their previous reputation as being something that was only linked with extreme sports and evolved into a gadget that can be used to capture any form of physical activity. You may capture high-quality films of yourself performing activities such as trekking in the mountains or doing yoga at home by using a compact and portable action camera. Then, you can post the recordings online. The kind of narrative you want to tell will determine whether or not an Insta360 camera is the right tool for the job along with Insta360 accessories. Nothing compares to the immersive camera footage you'll get if they are about you and your adventures. Instead of capturing all that is visible, still photography seeks to highlight a topic rather than the photographer and organize the scene to fit a certain frame precisely. It is, nevertheless, a small wifi action camera.
How to Use the Insta360 Camera
When you publish these videos and stills online, viewers may move about within the image using a pointing device or a phone touchscreen to get a good look at the environment and see it from different viewpoints. This strategy is being used more often in campaigns to promote travel and tourism since it is the best and smallest waterproof action camera. Your relatives and friends may watch your shot as if they had been right there with you thanks to the completely immersive experience. Alternatively, you may take the Insta360 accessories to the next level by utilizing a VR headset to examine these images.
Why Choose Insta360 Camera
Little Size & Extremely easy to mount
This camera is very small and strong; it is about the size of your thumb, weighs approximately six times as little as other cameras, and contains a 1/2.3" sensor. These incredibly crisp 1440p photographs will make your social media accounts breathtaking. It can be placed practically anywhere, and because of its distinctive combination of image stabilization and premium imaging, your video will look fantastic wherever you put it.
Stable
FlowState stabilization is a cutting-edge technique that offers the following straightforward claim: Without a gimbal, stability is comparable to that of one.
Automatic Editing
As you edit using FlashCut 2.0, the AI is taking control. AI chooses your finest footage, organizes them into a story, and then edits them in time to the music. Please choose from a number of ready-made templates or let AI create something totally its own. Fear not; you haven't been discovered yet.