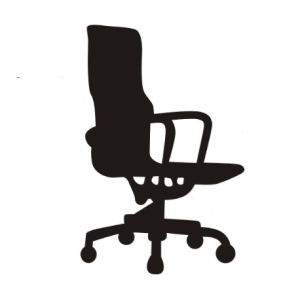 US OFFICE ELEMENTS
Office Chair Specialists
Need help?
Orders & Returns
CS Manager
Product Compliance
About US Office Elements
They are a leading provider of high-quality office furniture. Those huge and tall executive chairs are noted for their superior quality. Among the greatest office chairs available, its quality is unparalleled. The mesh fabric on this big and tall office chair allows air to circulate, keeping you comfortable and cool all day long, and the back and neck support are excellent. Additionally, there are movable wheels, armrests, and a height-adjustable chrome base. Strong, long-lasting chrome footing. It's simple and fast to put together. Soft and comfy seat. Wheels are made of scratch-proof polyurethane material. The US Office Elements chair for your workplace has lumbar support that conforms to the S-curve of your spine. A compact and space-saving desk chair, perfect for the office or the dorm room. Ideal for a compact, but comfortable workplace while creating space for more essential items. Good posture may be easily maintained with the aid of excellent back support of the comfortable office chair from US Office Elements. The height is easily adjusted to ensure proper hand and arm positioning at your workstation, and the mesh backing ensures you won't overheat while you work. There is a simple instruction manual included with the US Office Elements chair.
Leaving the house and heading to the workplace are both seen as undesirable activities. After a long, stressful day, many people worry that they won't have the energy to accomplish anything once they get home. Complaining about having to spend all day sitting on a bad chair at a desk has become the norm. US Office Elements are one of the best office chairs suppliers. Their specialty is executive office chair items. Do you recognize this? This need not be the case. There are strategies to improve your working conditions so that you never have to go through any of these unfavorable circumstances again. Meet your new BFF: the ergonomic chair set by US Office Elements.
Why Should You Go For an Ergonomic Chair?
Chairs that can be adjusted to the user's body are called ergonomic chairs. They are adaptable to the individual's preferences and requirements. When a chair meets these criteria, we say that it is ergonomic: has a height-adjustable seat, includes information about the depth of the seat, and offers lumbar support. To ensure that your legs remain perpendicular to the ground when sitting in one of these seats, it should be height adjustable. The flexibility of the seat pan is also important for a good sitting experience. If you're interested in purchasing one of these chairs, you may do it at any number of companies that specialize in ergonomic furniture.
Advantages of Using an Ergonomic Chair
Health and Fitness at Reasonable Price
There may be no obvious financial benefit to buying an ergonomic chair if you already have a seat. The ergonomic office chair's health advantages and its monetary value will astound you. Get an executive office chair by US Office Elements now for all your chair needs. These specific comfy desk chairs are supposed to offer several health advantages, which make office life not as stressful. The rewards of physical health are: By giving your back the support it needs, it helps you stand up straight. These chairs are renowned to alleviate back problems. The discomfort in my neck has diminished. The weight is distributed evenly, relieving strain on the hips. This results in better blood flow.
The Mental Health Benefits
Sitting for around eight hours a day might create major health complications. What effect do these seats have on one's mental health, however, beyond mitigating the physical hazards of office work? The physical advantages translate to greater morale, which produces a more efficient and successful work environment. The seats at work are a big contributor to this. The result is an increase in the frequency with which we experience happy feelings like joy. When workers have greater say over their work environment, they tend to produce better results.