Workplace Inspiration
15 Inspiring ADU Design Ideas for a Beautiful Home

Autonomous
|
Mar 20, 2023
720 Views
ADU designs are gaining popularity among people who want to separate their work from their home, wish to have a place to host parties, or need somewhere to go when they need to unwind. If you avoid specific mistakes and try out certain ideas, your unit will look much better! 
Five Common Mistakes You Won't Want to Make
Building an ADU is a fantastic option for many people, especially if they work from home and want to separate their office space from the rest. However, there are some things you should avoid. 
Getting Too Little Sound Separation
If you're going through different ADU design ideas, there are several things you probably want to avoid - the first one is not getting enough space to separate the sound.
When you're in compact living spaces, sounds are louder. Therefore, if you don't create enough separation between rooms, you'll get a noisy home. 
Before picking specific ADU ideas for the style you want, make sure you're using acoustically insulated walls to keep certain rooms separated from each other. Bathrooms and kitchens are usually the noisiest ones, whereas bedrooms tend to be quieter, so they should be apart. 
Having Too Few Windows
Planning your budget to get beautiful accessory dwelling unit designs can be challenging. In some cases, people try to cut expenses by reducing the number of windows they install. However, this is a mistake. 
If you don't get enough windows, you could actually spend more money in the long run. You'll have a gloomy property, and you'll have to use artificial light instead of relying on daylight.
Getting a Poor Window Placement
Proper window placement is also a crucial factor to consider. You need enough of them, and they must be in the best spot possible. 
On the one hand, there's a general rule to remember when choosing how many windows to get. Therefore, for every 300 cubic feet of space, you'll need to install at least 10 square feet of windows. 
Furthermore, you can't place windows on one side of a room only. It'll make it hot because you can't take advantage of cross breezes, and it'll also seem stuffy. 
When it comes to living rooms, try to place more than one window, preferably across each other. 
Incorrect Kitchen Measurements
Designing kitchens is one of the biggest challenges of having compact houses because appliances take up a lot of space. 
Firstly, you'll have to make sure that your kitchen is spacious enough to fit your appliances. If it's not, you either have to remodel your space or get new stuff. 
Generally, picking your appliances before deciding between ADU designs is often the best idea because you reduce the chances of making mistakes. You can choose what you want and then design your cabinetry and counters. 
Another crucial tip to remember is to use apartment-sized, compact appliances if you want an ADU. A 30-inch stove and a full-size fridge are unnecessary, and you'd be spending precious space you'll probably need for something else.
Lacking Wall-blocking Options
Maximizing your vertical space is essential when choosing between ADU design ideas. Cabinets, bike hooks, and wall shelves are a few options to do it. 
Nonetheless, if you don't wall-block, you won't be able to get the most out of your space. It consists of assembling the wood pieces that provide attachments for shelves and cabinets, and they're between wall studs. 
When you're going through various ADU ideas, it's best to have more wall-blocking alternatives than you'll probably need. In the end, if you don't need them, just don't use them! 
15 Inspiring Ideas You Should Try
Now that you know what to avoid, it's time that you learn the best options to try if you want to make your ADU look more spacious, airy, and beautiful. 
Get a Cozy Suite
Getting a prefab ADU is one of the best alternatives to try if you want a compact place to live or rest a few feet away from home. 
Although many accessory dwelling unit designs benefit at-home workers because they give them a workstation away from their house, these compact buildings are also a fantastic option for people who want to get some privacy and spend time with their loved ones. 
You can build a homey, cheerful, and beautiful ADU, particularly if you rely on modern shed colors to give some life to your compact house. Once you design it, you'll be able to stay close to it while also being independent of it - it's the perfect getaway place! 
Try a Rustic Style
Although you can attach them to your property, prefab ADU homes are often the best alternative because you put them in your backyard and use them for different purposes. 
In this sense, if you go for a rustic style, it'll probably blend beautifully with your neighborhood. Whether you're using it as an office pod or guest house, it's the ideal alternative to get if you're a fan of compact spaces.
Increase the Light You Have
As mentioned before, when you're going through different ADU designs, you must consider natural light. The best option is to incorporate large windows into your living room and bedrooms if possible. Allow the daylight inside! 
All accessory dwelling unit designs will look more spacious if you incorporate windows and light in the right places. 
Plus, during the day, you won't have to strain your eyesight, and at the end of the month, the electricity bill won't be as expensive because you won't use as much artificial light. 
If you're going through different backyard ADU ideas, and you're planning to rent your space, this tip is essential. Most tenants want to get the best deal for their money, and they'll be delighted to live in a place that looks spacious.
Add Some Plants
Take a look at different accessory dwelling unit designs. You'll probably see beautiful styling, fantastic furniture, and a harmonious color scheme that brings everything together. 
However, you'll most likely see plants too, and with good reason. Adding some leafy ones will allow you to have an inviting, open space that doesn't look overly cluttered or stuffy. 
Plants are fantastic because they relax you, bringing the outdoors inside. They're a top-notch addition to any prefab studio because you'll feel at peace and unwind from the stress and hassle of your daily life. 
Lastly, you can play with the proportions of your ADU if you incorporate plants with larger leaves. They won't add clutter, and instead, they will eliminate negative space. 
Use Light Colors
You can use your ADU as an office space or build a modern garden shed. Whichever option you choose, you should try to maximize your space, and this is only possible if your furniture and walls are light-colored. 
Bright and light colors are reflective, particularly when you use them for your walls and furniture. If you choose busy patterns instead, they'll be distracting and make your space look more compact and cluttered.
Try Built-in Storage
Designing a studio shed to work from home or a compact property to unwind is challenging, especially when it comes to getting the best storage alternatives. 
Many people think that built-in storage is intimidating because they won't have access to all their items. However, it could be the best alternative since you can keep what you don't use away. 
The key to getting the best results is to reduce clutter as much as possible. Trust built-in storage - you'll have enough cabinets and closets without cramming your space with stuff! 
Incorporate Some Mirrors
If you place a mirror in the right place, you'll be able to trick yourself (and others!) into thinking that the room is more spacious than it actually is. 
Look for ADU design ideas online. You'll probably find that many people use the mirror strategy to make their properties look more spacious. 
To ace this, place a mirror next to a window point. It'll reflect the view and light in front of it, so you'll perceive the illusion of being in a larger space.
Select the Best Landscaping Options
Going through backyard ADU ideas is immensely fun, but there are also more factors to consider because they're detached from your property. 
The entryway, the path, and landscaping are all elements you should keep in mind if you're building a backyard shed house. 
Landscaping in particular is essential when it comes to ADU designs. They can make or break the look of your shed. Therefore, you must work with the space available and make sure you're getting perfectly-sized shrubbery for it. 
Install a Beautiful Door
Mixing indoors with the outdoors is pivotal if you want to maximize space and give your property a refreshing atmosphere. Although there are many other shed house ideas, this is an affordable one to try to take your ADU to the next level. 
The best door style you can choose is buying a sliding glass one. It helps you let plenty of light in, and if it's too hot, you can slide it open to enjoy the breeze. 
Generally, one of the best ADU design ideas to try is to take advantage of the beautiful environment you have around you. A sliding glass door lets you do this because you'll get to see a bit of the greenery outside, and you'll also combat the cramped feelings by opening your property to the fantastic outdoors.
Expose the Legs of Your Furniture
The best furniture alternatives let you add dimension and depth to your ADU. However, you must remember some tips to make the right choice.
To make your ADU look taller and more spacious, get furniture that's closer to the floor. It'll also help if the legs are out in the open because you'll create the illusion of having a larger place. 
Keep in mind that the furniture you choose has to combine the right colors and sizes. You shouldn't focus on one and not the other - both are equally crucial!
Get Rid of Obstruction on Your Windows
There are no beautiful ADU designs without top-notch windows. On the contrary, they're probably the most essential way to open your property to natural light. 
If you want to take advantage of stylish ADU design ideas, you should get rid of any obstruction on your windows and keep them clean at all times. Make sure they're up to their full potential!
Install a Deck
Many people get an accessory dwelling unit kit because they want to experience the advantages of having a compact property near their house. 
Nonetheless, they soon realize that maximizing available space is not an easy task. To do it, you'll have to try some tips, including doing something with what's outside. 
Your outdoor space is part of your ADU, even though it's not inside it. Installing a beautiful deck will help you create the illusion of having a more spacious unit too.  
Choose Light Fabrics
You'll kill any airy and open effect you want to create if you choose dark fabrics. Unfortunately, they absorb light, so you shouldn't choose them if you're going for open and spacious ADU design ideas. 
Instead, choose light green, gray, or similar colors. They're cozy, and they'll give your ADU a sense of openness and relaxation.
Use Outdoor Furniture
If you're already incorporating a deck into your backyard ADU ideas, you should add some furniture too. This idea has two primary advantages: your property will look more spacious, and if you need to, you'll have someplace to rest if you need to get away from the inside. 
Blending outdoor and indoor furniture in one property can make it look much better. Moreover, you don't have to go crazy - adding a coffee table and a few chairs will do. 
Include a Solar Light Path
The last idea on this list is to install a solar light path, which will help you, your family, and your friends get to the unit at night. 
Since it charges with solar energy during the day, it's environmentally friendly, and it will light up at night to show you the way.
Wrapping Up
ADU options are available regardless of the style you're going for, but you should try out the best ideas to maximize space and reduce clutter. Give them a go!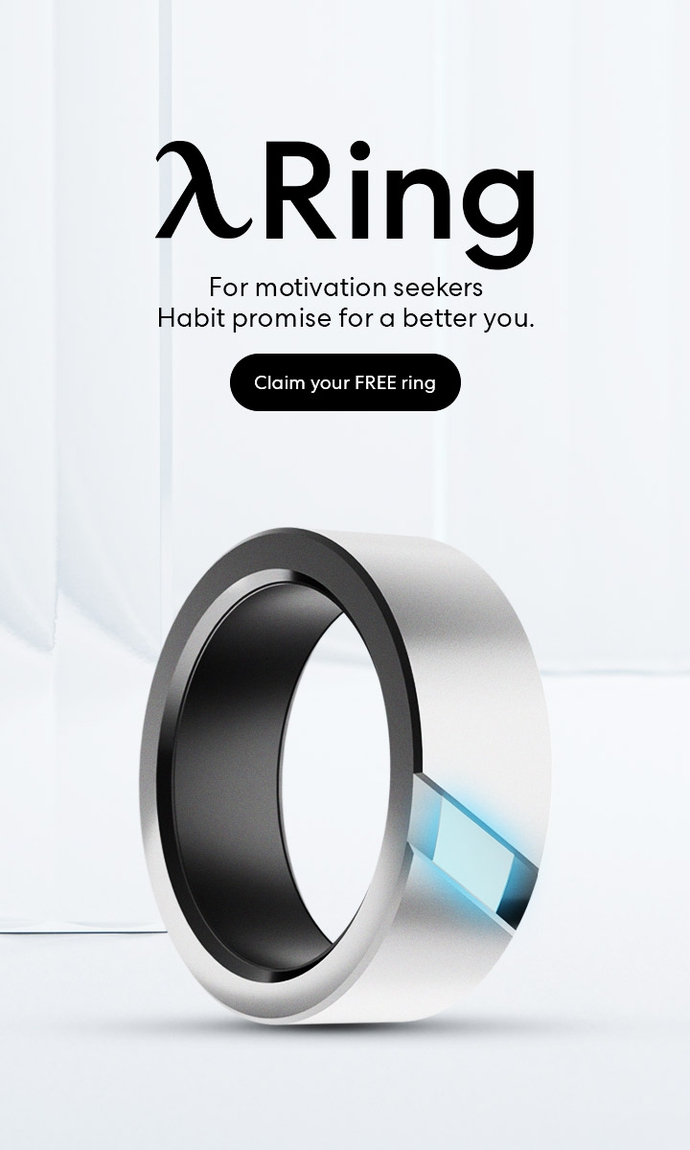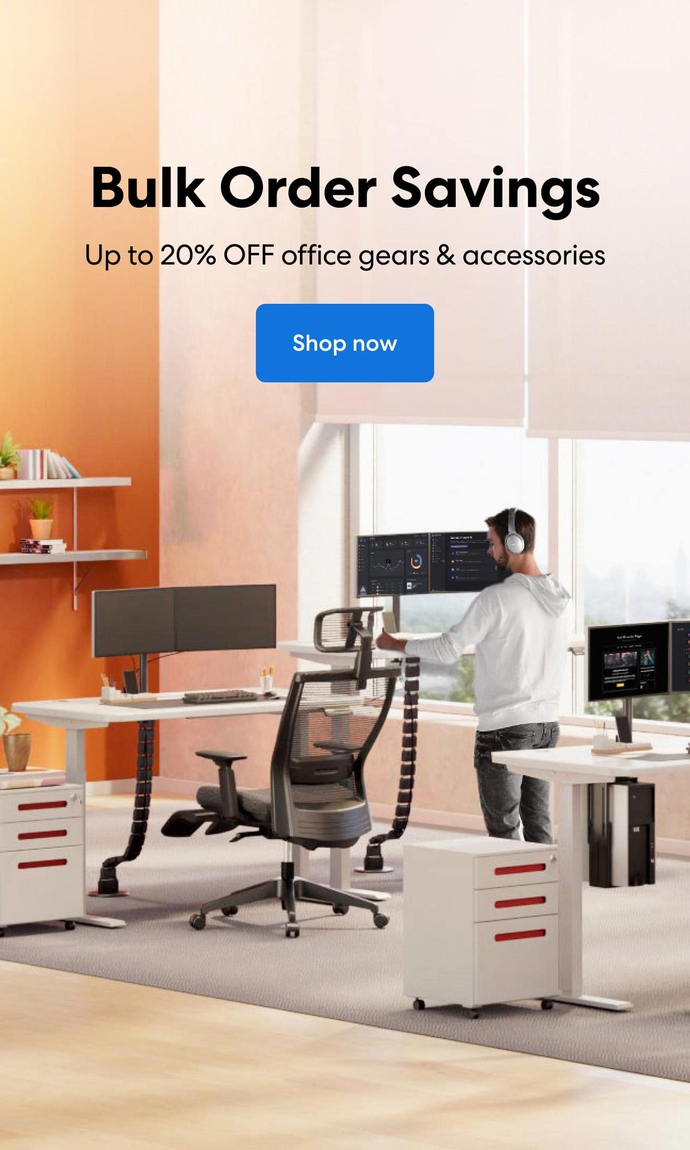 Subcribe newsletter and get $100 OFF.
Receive product updates, special offers, ergo tips, and inspiration form our team.